Smart metering-4G LTE cellular modem
  In nowadays, a large number of various meters are dispersed in different locations, some of which are remote and difficult to access, a remote automatic meter reading (AMR)system is urgently needed to relieve staff of utilities from heavy but inefficient tasks. Traditionally, the utility companies used to hire thousands of meter readers to go around to read the meter, and always spend much money on traffic and labor.
  A network-based advanced meter infrastructure(AMI) is expected to build up secure and reliable two-way communications between meters and the monitoring center of utilities. It should be easy to deploy, enduring, and able to cover remote, unmanned areas and places that are hard to access.
  Smart metering is crucial not only for billing purposes but most importantly to gain insight into the demand on the grid in order to be able to balance it better with supply. In an increasingly digitized society, it is essential that electricity operators have the possibility of knowing in real time the quarter-hour measurements of all consumption points that have access to their network, dispensing with other more rudimentary and outdated methods such as visit of staff to take these measures. Now, thanks to wireless communications and modems with 4G connectivity with a compact size and competitive prices, this is possible. Today, cellular IoT technologies allow massive smart metering systems to operate reliably and cost-efficiently.
  When we are faced with a scenario in which we have thousands of digital electrical meters without connectivity deployed in the field, the fastest, cheapest and most effective solution to move from the traditional measurement method to a context of intelligent metering or remote telemetering is to provide 4G/LTE communication to these meters at a low cost, without taking up too much space in the meter boxes and adapting to the interfaces that these devices have. To do this, we need a basic and compact modem that can be easily installed and configured, that allows serial data connectivity, and that sends data via 4G/LTE.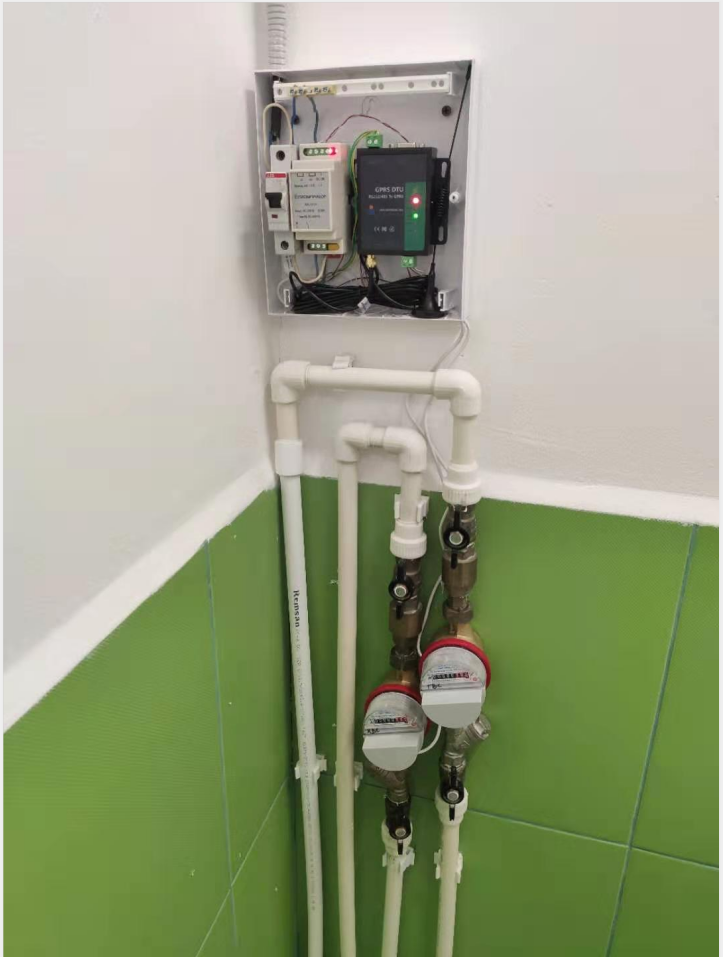 USR IOT devises a smart metering solution featuring the USR-G786, G771, USR-DR502, USR-DR504. Utility meters are connected to the cellular modem via RS485. Data from meters are constantly sent by the cellular modem to the data center of utility companies over LTE networks. In each modem, there is a valid SIM card provided by the local mobile operator. These SIM cards can provide special private APN (Private Access Point Network) service which prevents access from public internet and also enable access from the utility company's data center to a certain remote meter. (Regarding private APN and SIM cards, you can consult your local mobile operator for more information).
  Serial to 4G LTE cellular modem, with RS232/RS485 serial port, supports several industrial data protocols Modbus RTU/Modbus TCP, Transparent TCP, MQTT, also supports customization for customers' requirements.
  For more information, please consult our sales.