Generally, there are two kinds of routers which are the industrial router and home router. Can industrial routers use in the home? Let us learn the difference between industrial routers and home routers first.
1.Product Features
Industrial 4g router begins to show complementary advantage when transmitting large data or realize more functions in practical applications
Industrial 4g Router can meet various devices' demands of networking communication, which benefits its own high-performance transmission function. While the home router has a weak signal, small coverage, and low-performance transmission in comparison.
2.Functions Effect
Due to its own design reason, the industrial router has more functions in hardware/software design and manufacturing than the home router. The industrial router adopts higher speed network dedicated processors, and which has strong data processing capability, far-distance transmission, wide-coverage, steady signal, and reliable performance.
3.Rich Protocols
In the beginning period of designing industrial router, the industrial router was configured more security services, such as Vpn private network transmission and Unified management protocol, as a safeguard of networking transmission in case of data lose.
4. Performance Duration
After the usage of the home router, it may come out idle time, while due to special usage demand, the industrial router can keep working all day. This reflects the high-performance of the industrial router.
So, therefore, by comparing the above four points, it is not difficult to find out the conclusion.
In terms of design concepts and usage scenarios, every application, and function which home router can realize, the industrial router can satisfy and perform better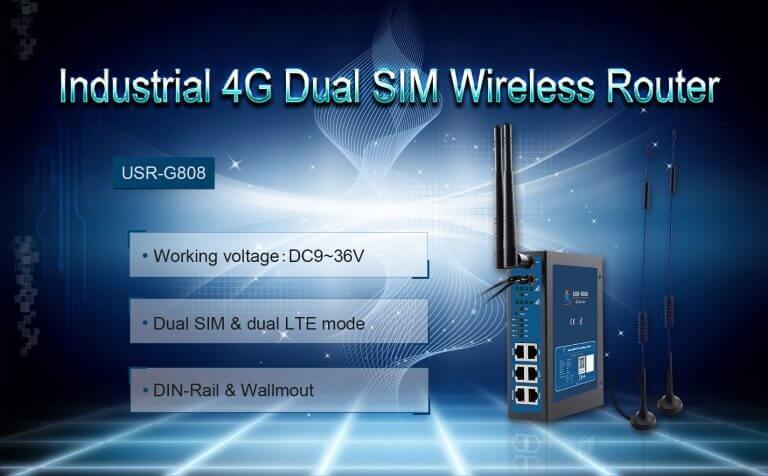 So, the industrial router can totally use in the home.
Of course, also cost is an issue that people must concern. When providing more excellent functions, usually the price of industrial router is higher than the home router.
Therefore, if the cost budget is enough, I suggest you consider an industrial router which has steadier signal and abundant functions.