In short, serial device server is a kind of network communication interface conversion equipment, which can convert common RS-232, RS-485, RS-422 serial ports into TCP/IP network interface, and realize both way transparent data transmission between RS-232, RS-485, RS-422 serial ports and TCP/IP network interface. This paper introduces the relevant functions of serial device server.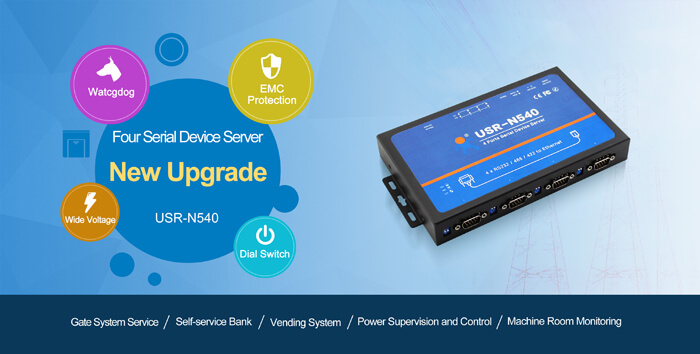 Serial device server can connect the traditional RS232/422/485 devices to network immediately. Serial device networking servers, like microcomputers with CPU, real-time operating system and TCP/IP protocol, transmit data in serial and network devices. Using serial server, you can access, manage and configure remote devices with your computer anywhere in the world through the network. Let the electrical equipment which only have serial interface, such as POS, ATM, display screen, keyboard, credit card machine, card reader, switches, mini-computer, tankers, RTU, Numerical control machine tool, test instrument, etc., Micro computer protective device easily connect to Ethernet, realize network management and remote control.

serial device server have "friendly management interfaces". These numerous serial devices may be dispersed on different distances. Therefore, it is an important indicator that a high-quality serial port converter can use a single interface to complete all settings, whether using Windows software, Web or Telnet. With high efficiency and low latency, 115.2Kbps is enough for some traditional serial port transmission applications. However, if we want to transmit by switching to 100Mbps interface converter, the speed of embedded device module will be 230.4kbps higher will be more guarantee.