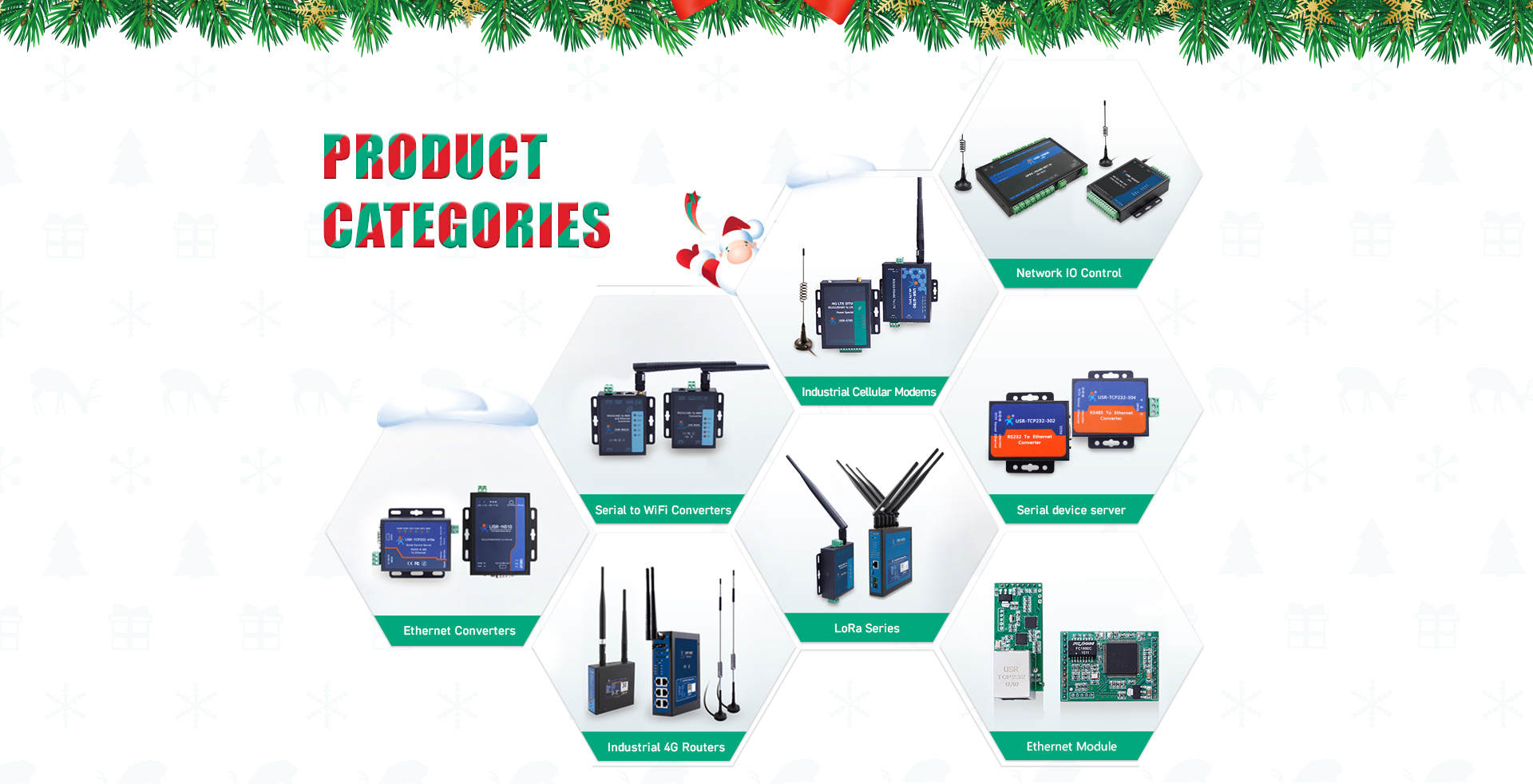 Hello, everybody,Christmas is coming, are you ready now?
Jinan USR IOT Technology Limited prepares to launch marketing promotions during Christmas season 1st Dec.~20th Dec 2018 to express our appreciation to all customers for long-term supports.
Welcome to https://en.usr.cn/USRIOT-Promotion-Sales to select the following top-rated items:
Low Cost Serial to Ethernet Converter:
USR-TCP232-302 USR-TCP232-304 USR-TCP232-306
Industrial Serial Ethernet Converter
USR-TCP232-410s USR-N510 USR-N520 USR-N540
Ethernet Module
USR-TCP232-T2 USR-TCP232-E2
Industrial 4G LTE Router
USR-G806-A American Version
USR-G806-E European Version
Serial 4G Modem
USR-GPRS232-730 2G Modem
USR-G781-E/AU 2G/3G/4G Modem
Serial to WIFI Converter
USR-W610
Come to Jinan USR IOT Technology for Christmas Gifts!
How to Buy:https://en.usr.cn/USRIOT-Promotion-Sales