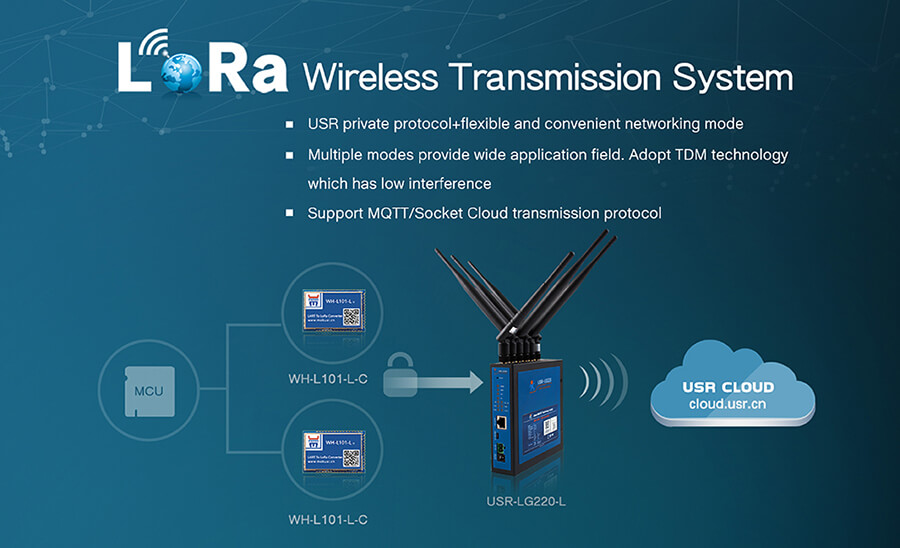 Work mode one:Initiative reporting mode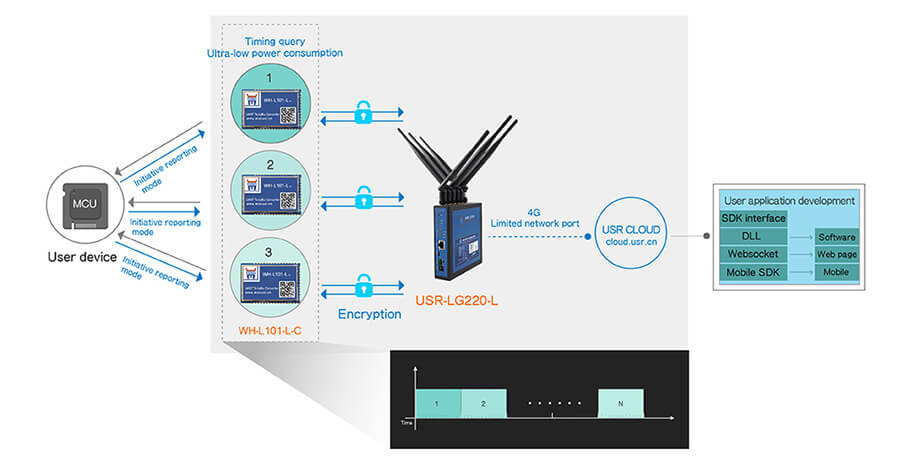 Wake up polling mode

Data transparent transmission mode

Features of industrial LoRa gateways
Long communication distance with high receiving sensitivity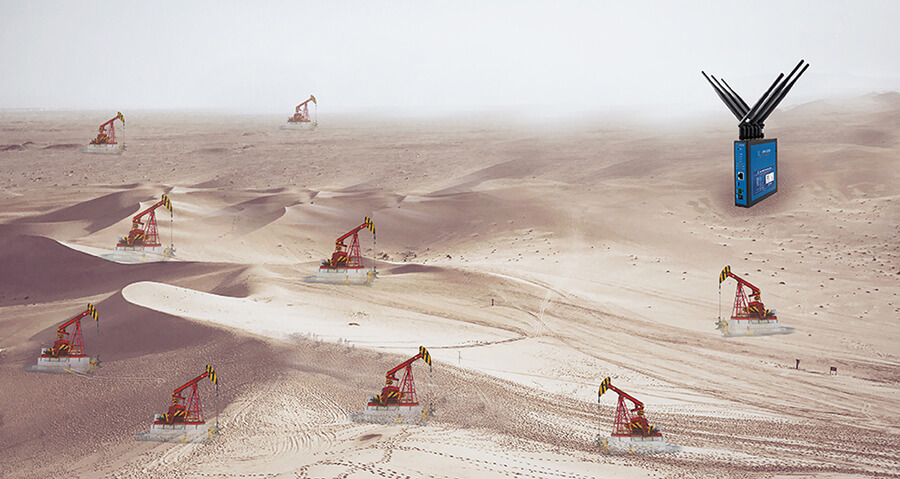 Various way to access network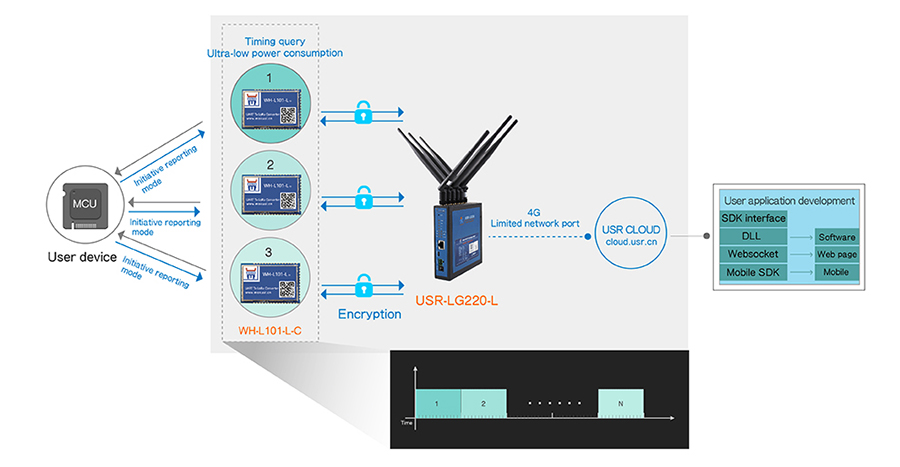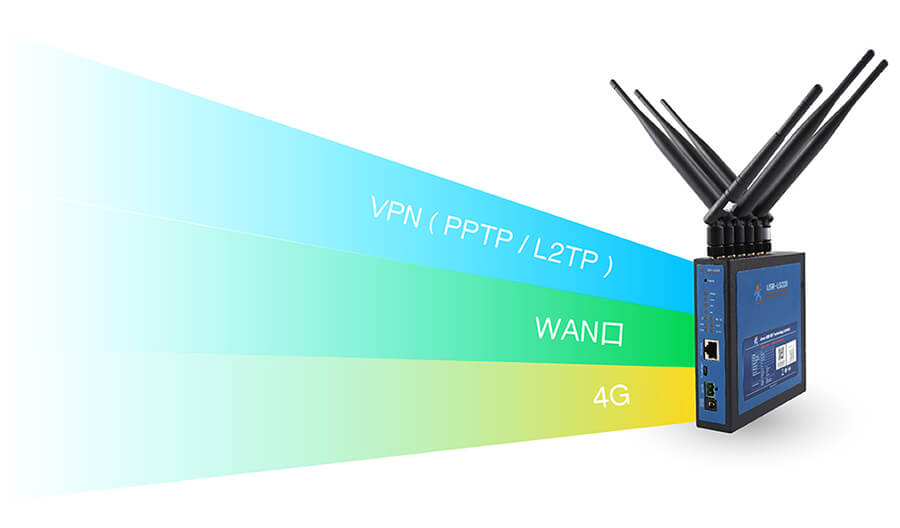 Support AP mode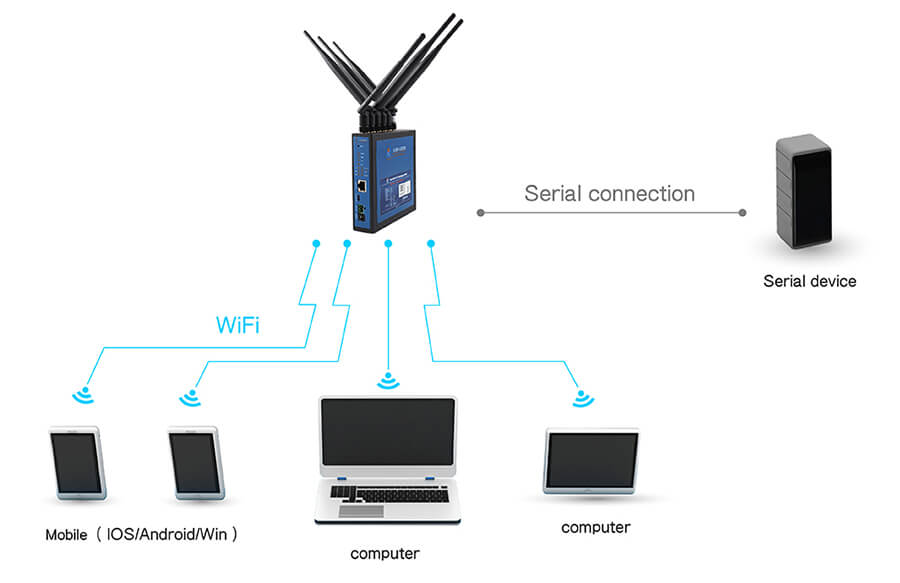 Application
Smart metering
Smart metering can be applied to meter water, electricity, gas, heat, etc. By LoRa wireless transmission system, users can reduce the cost and easy to implement. In whole
application, not only can receive accurate data, but also keep low power consumption.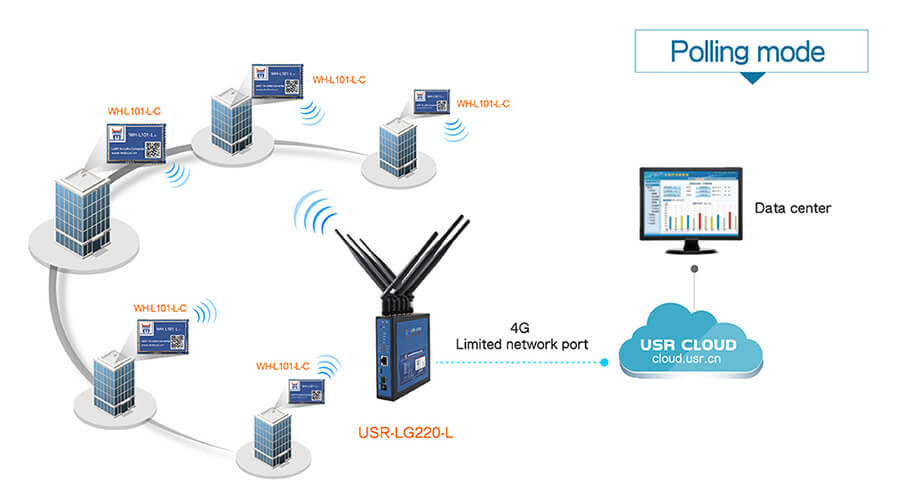 Smart agriculture
By long communication distance, whole solution can realize accurate data transmission of status of agricultural irrigation, diseases and pests, fertilization, etc. Solution
can help to improve management level , reduce cost, know crops growth status timely and enhance economic performance.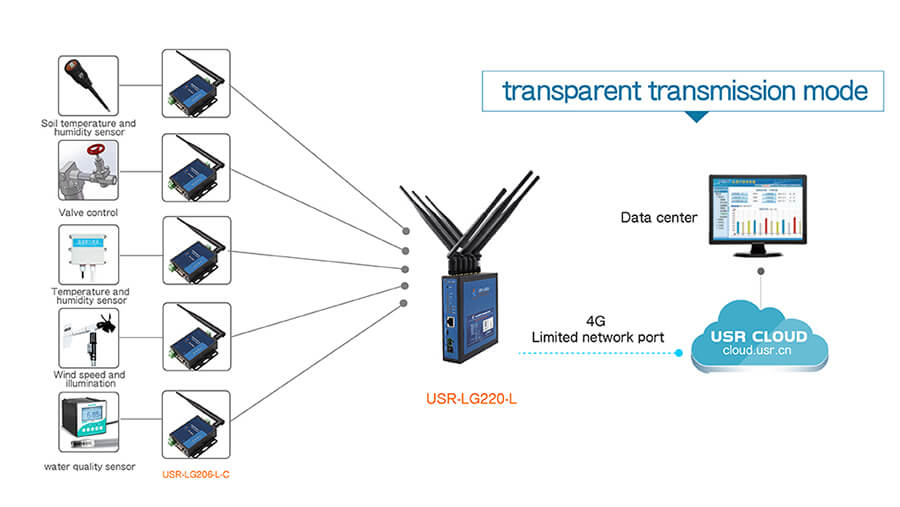 Oil field data monitoring
Realize outdoor long-distance wireless transmission and monitor multiple oil fields.