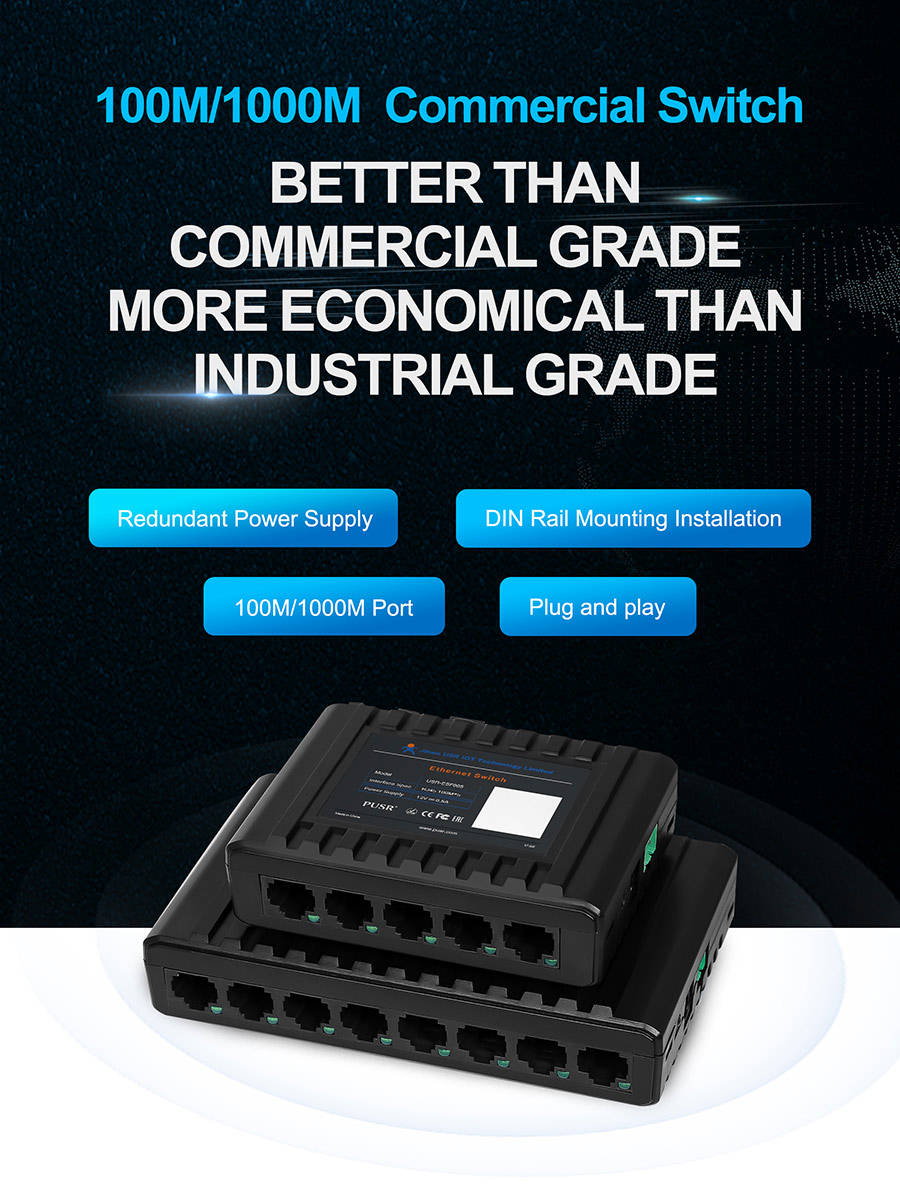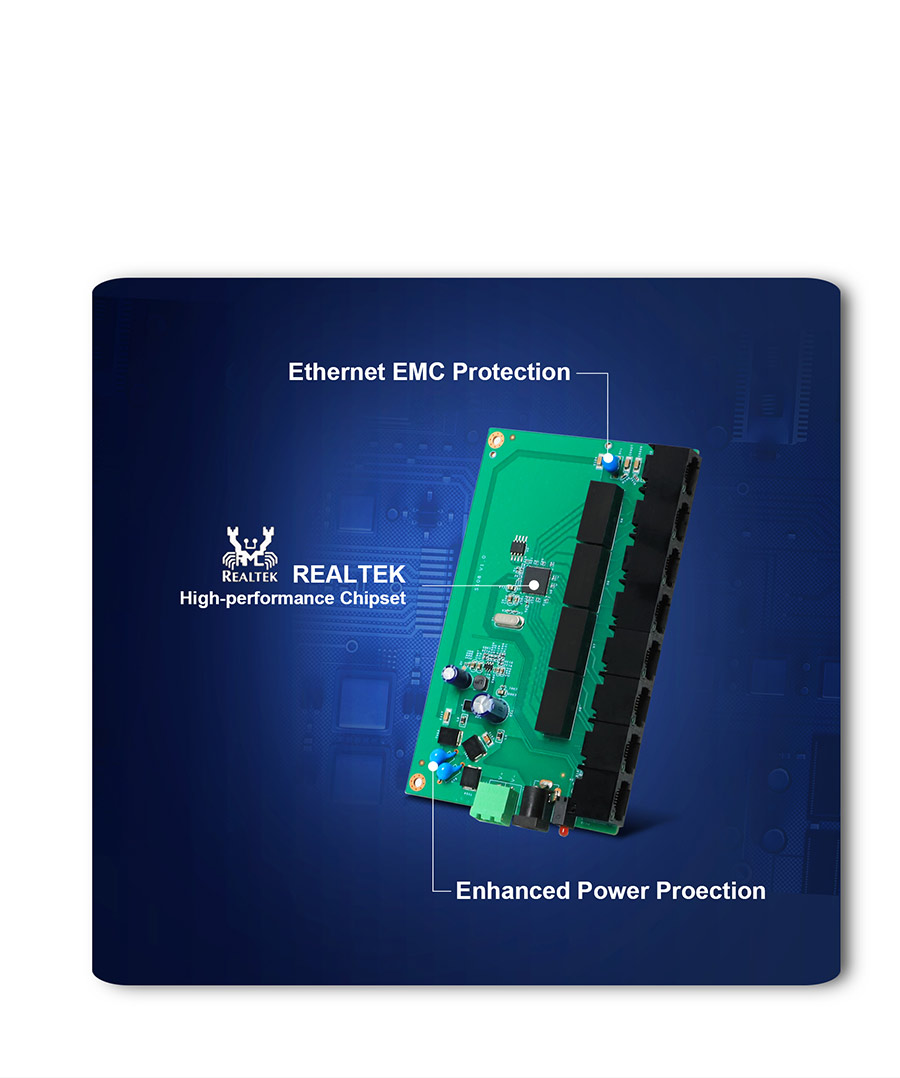 High performance
REALTEK Chipset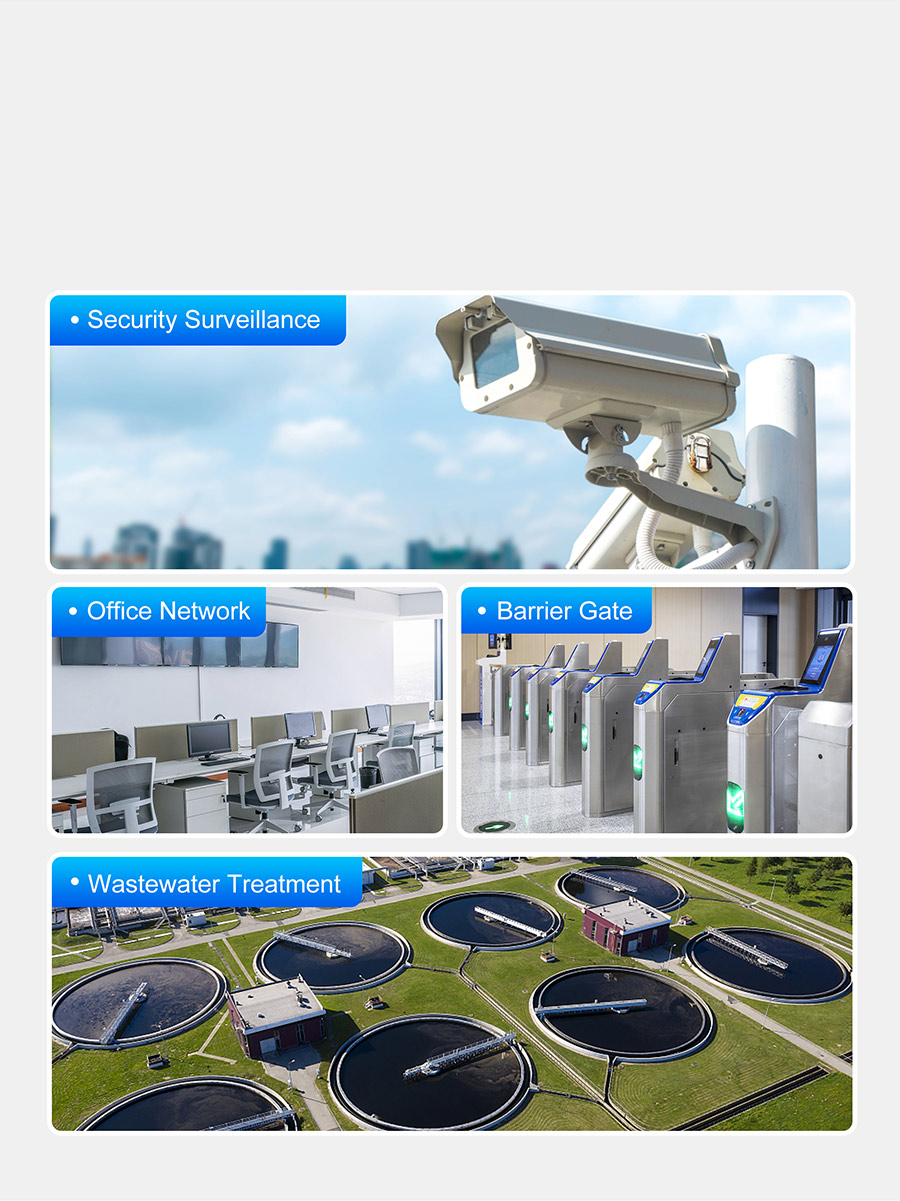 Multiple User Scenario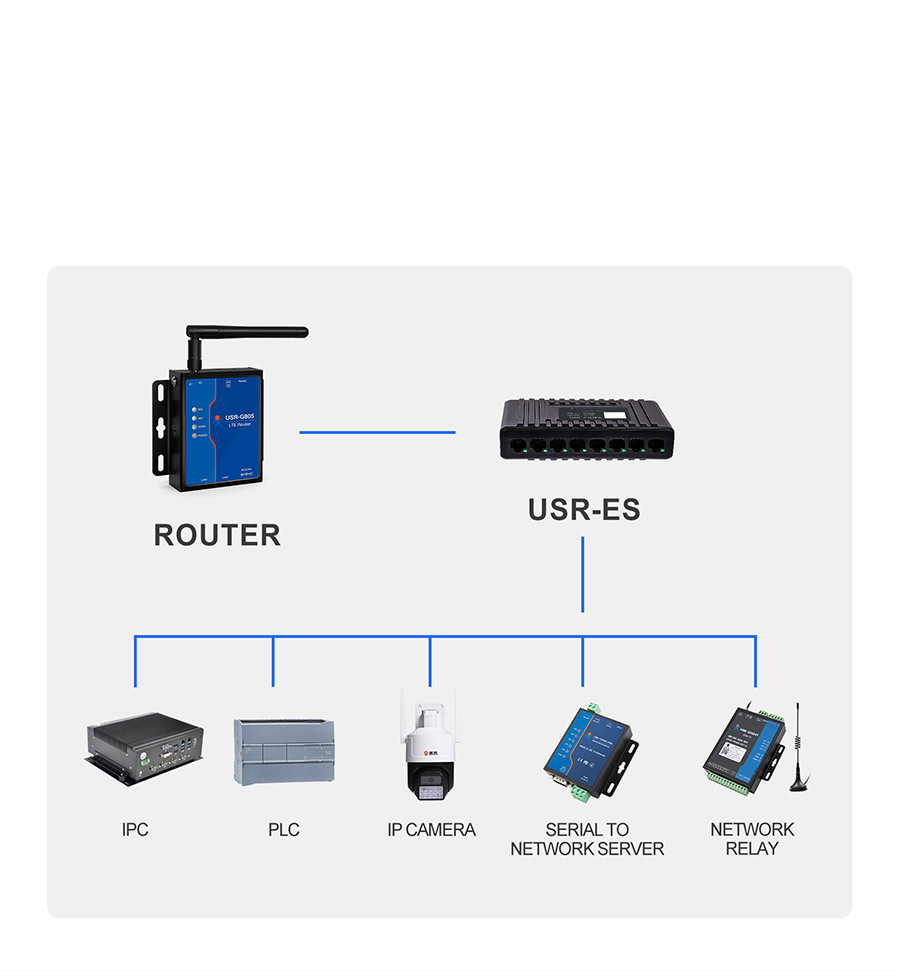 Network Topology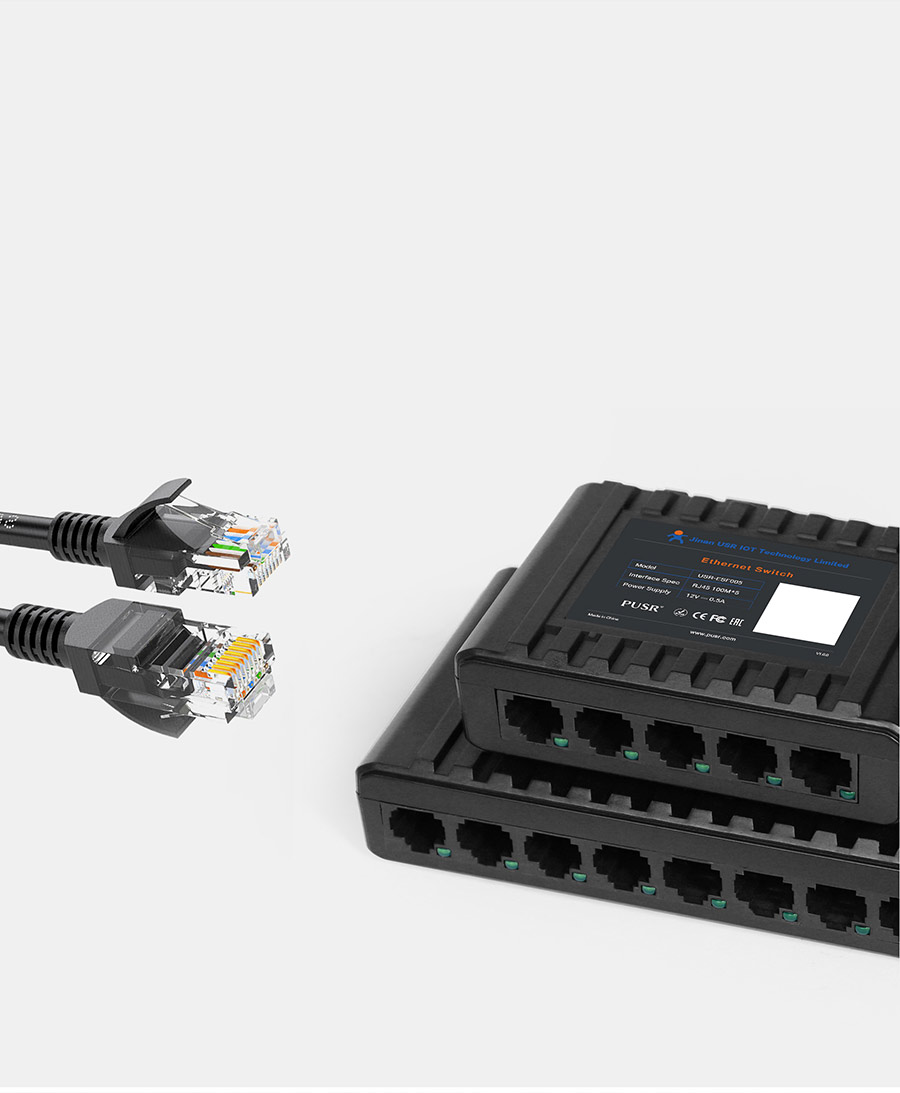 Plug and Play
With plug-and-play and 10/100/1000M self-adaptive design, users only need
connect the network devices to the USR-ES to enable Internet access.
The entire process requires no IT professional.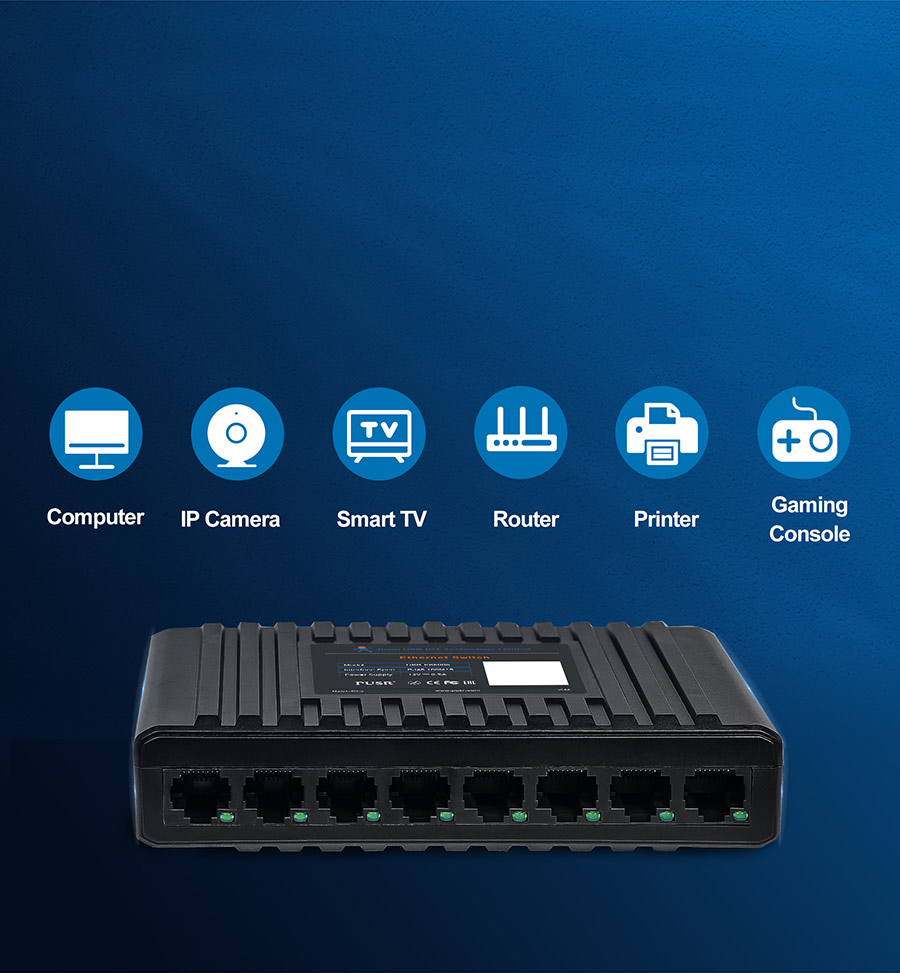 Full Compatibility
Various network device can connect to the USR-ES, and users can
greatly expands network capacity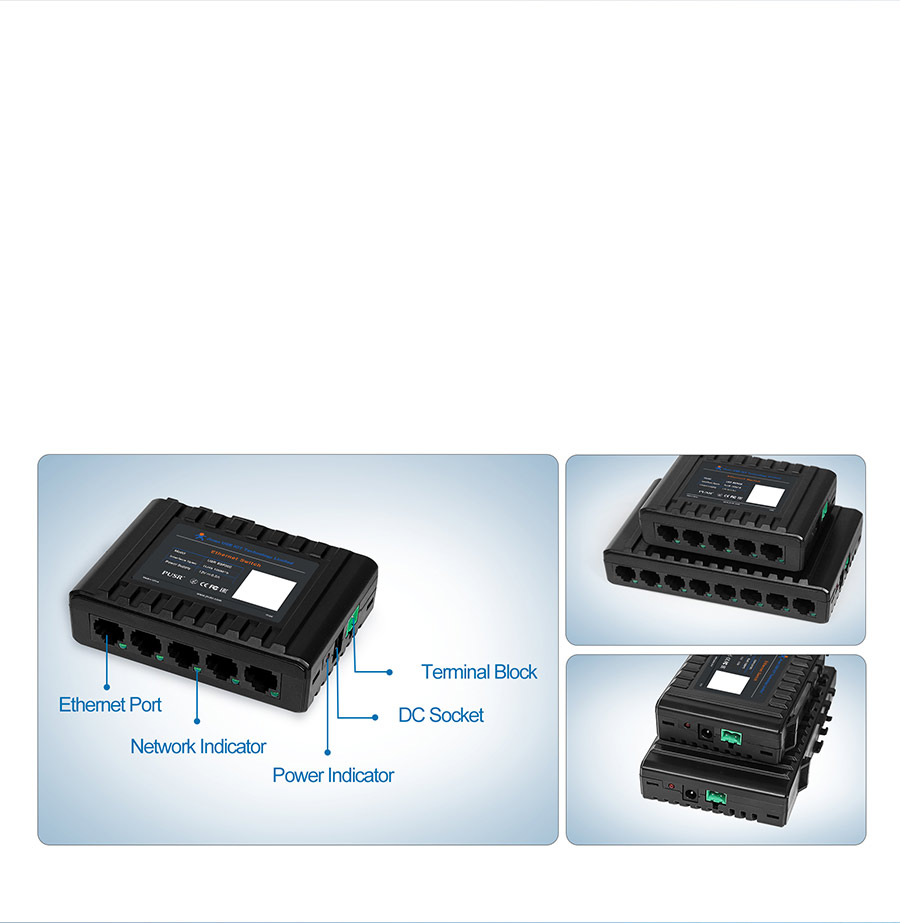 Dual Redundant
Power Supply
12V DC socket makes the power supply more simple and convenient while
the terminal block provides more reliable power supply.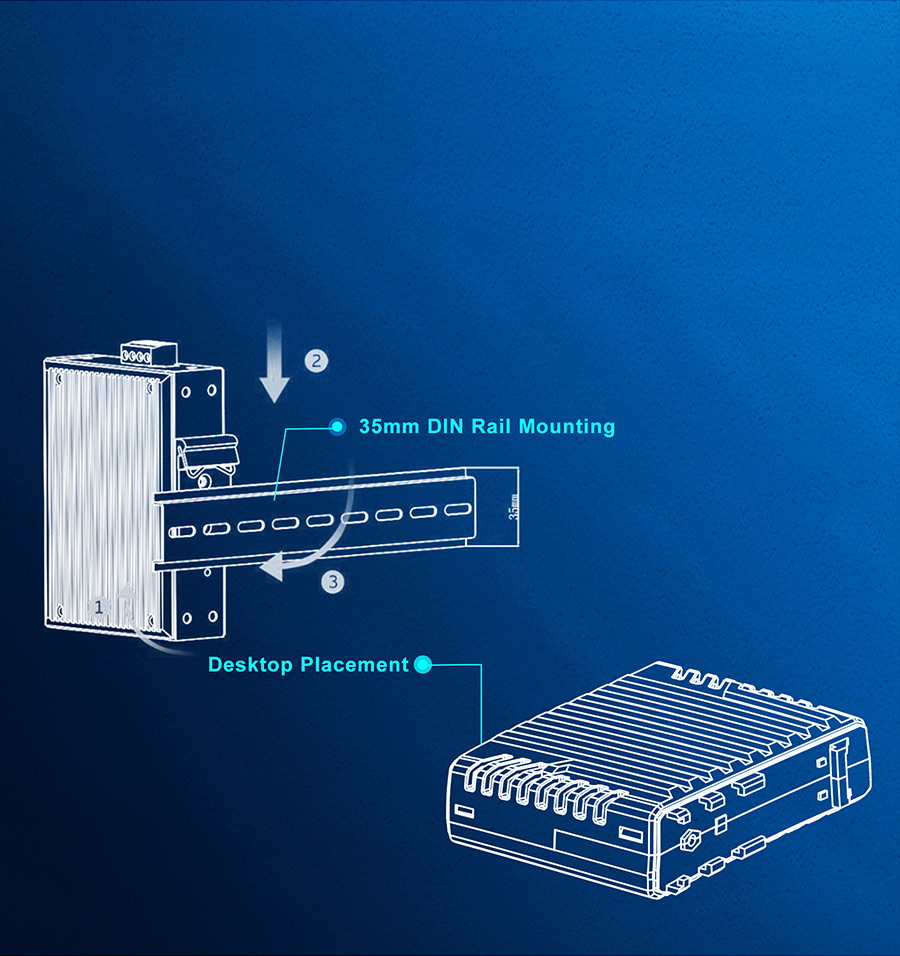 Installation
DIN Rail Mounting & Desktop Placement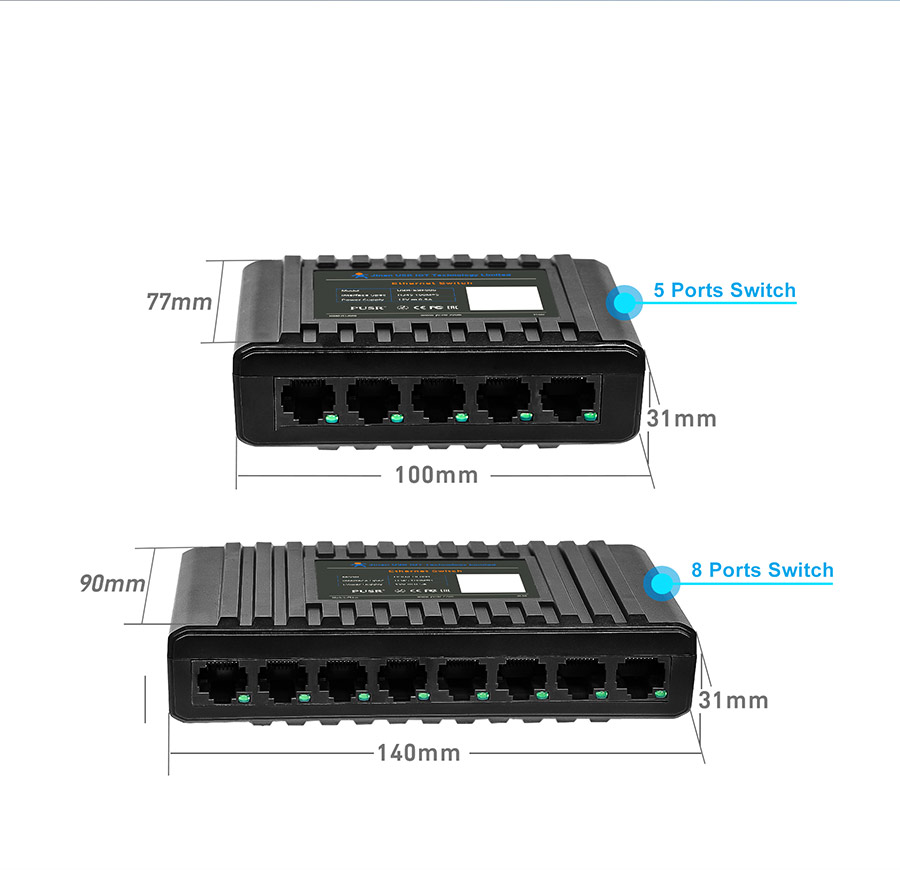 Details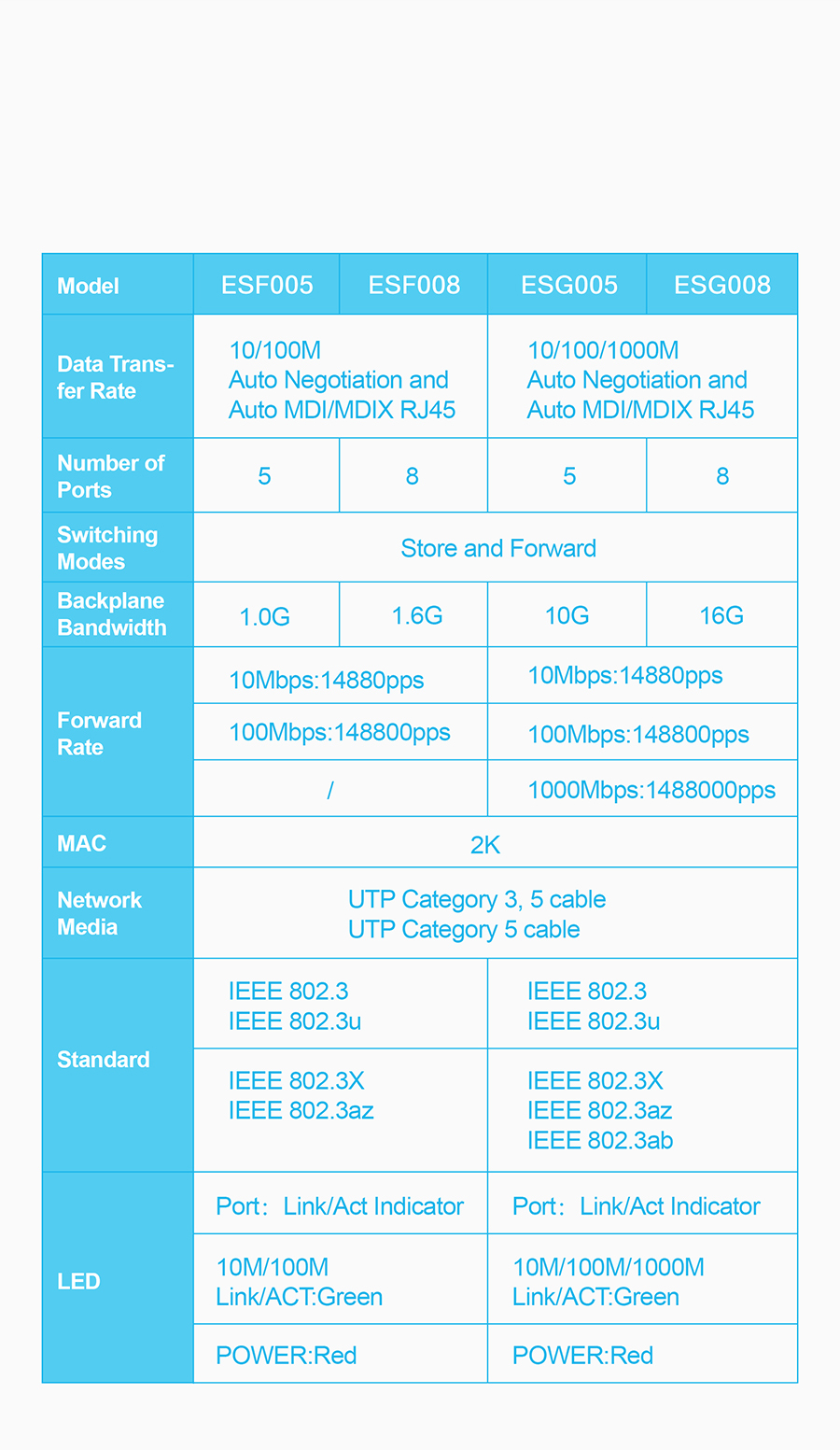 Ordering Guide