Introduction of Low Power GPRS Modules
This is a serial uart to
GSM / GPRS module
with embedded GPS and LBS Positioning function. It is used for data transparent transmission. USR-GM3P is highly-integrated UART to GSM/GPRS and GPS module. Users can easily make communication with it among serial device, cellphone and network device. USR-GM3P is designed for embedded system, and it is so small and convenient that you can integrate it to your system easily.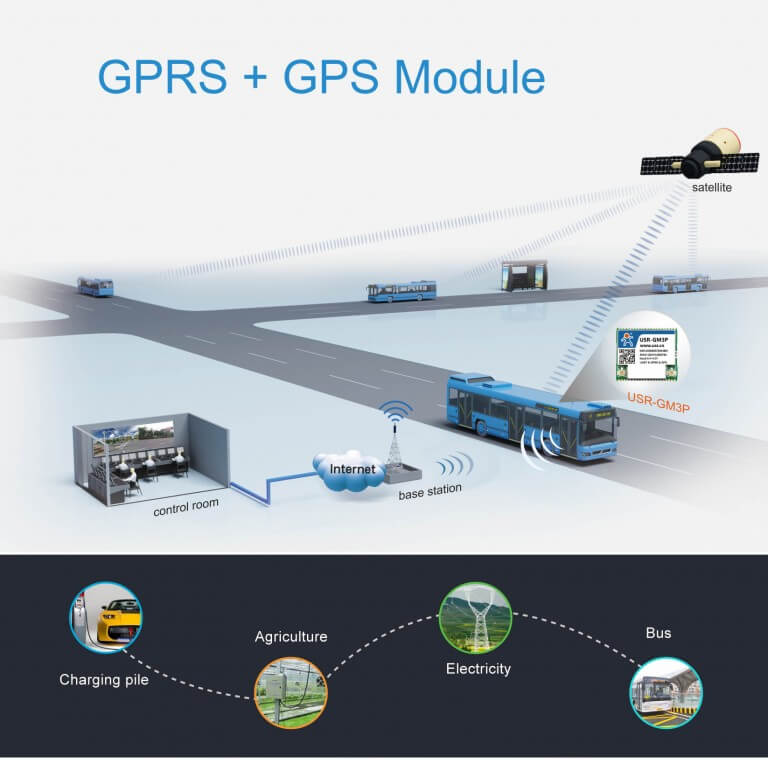 Features of Low Power GPRS Modules
Transparent transmission between serial and GPRS / GSM
Embedded GPS and LBS Positioning
Support UDC Protocol
Support GSM 850/900,DCS1800/1900 MHz
Support 4 sockets, Support TCP and UDP
4KB cache for each of sockets, user can choose to cache data or not
Support register packet and heartbeat packet
Support setting parameters via SMS message
Support 3 work modes: SMS transmission mode, network transmission mode and httpsD mode
Support basic and extend AT command sets
Support class RFC2217, can dynamically modify serial parameter of module via network
Support flow control: RTS/CTS
Structure of Low Power GPRS Modules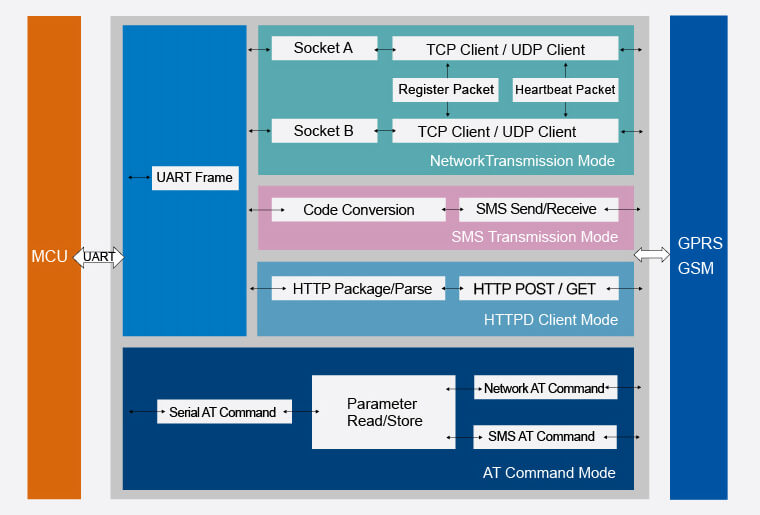 Unique Features of Low Power GPRS Modules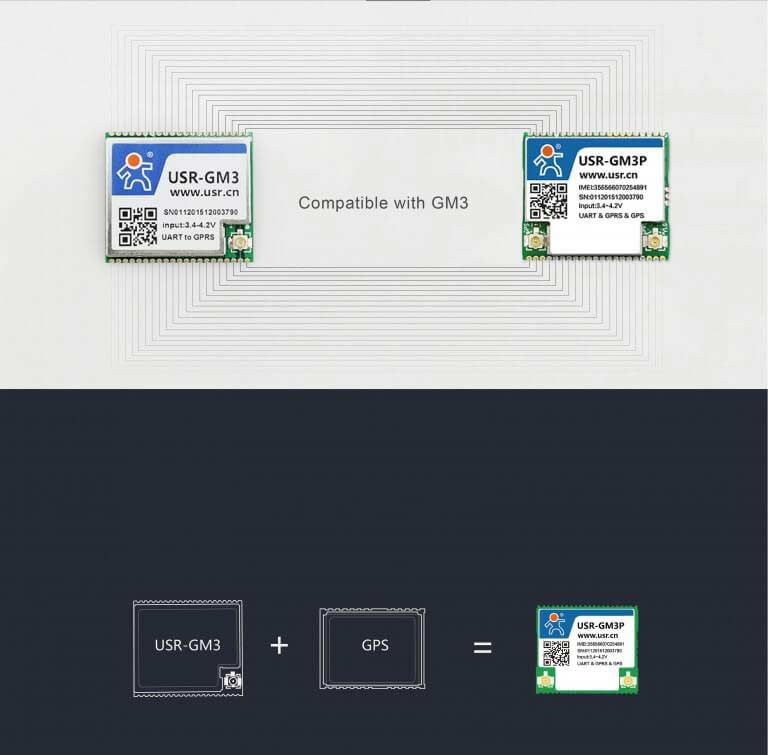 GPS Function
GPS Serial port heartbeat package, network heartbeat package, AT query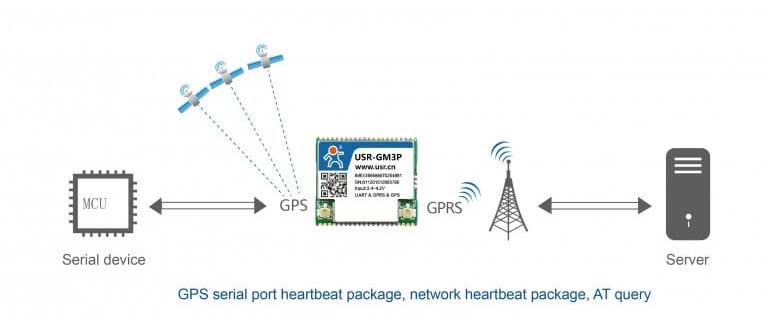 Work Mode
Network Transmission
To achive bidirectional transparent transmission between GPRS module and network.

httpsD Client
Support serial data https(GET/POST)to submit to the specified server

AT Command
Support AT command query and set the parameters via-serial, network, SMS.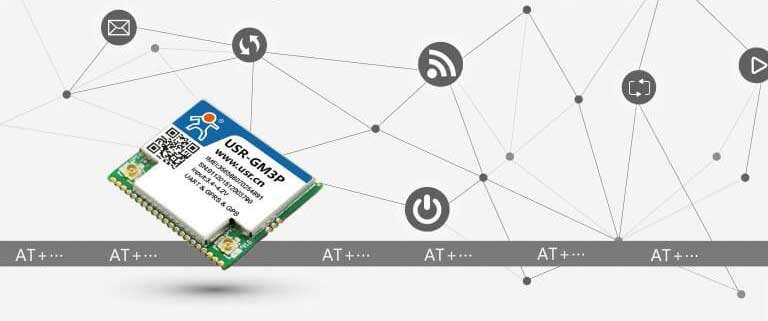 Application Field of Low Power GPRS Modules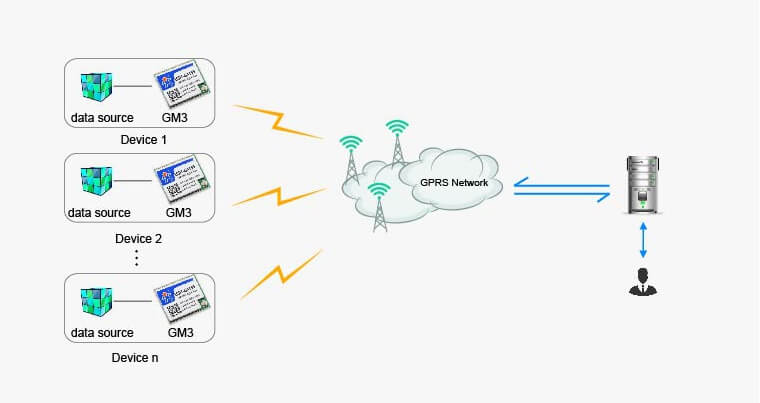 Image of Low Power GPRS Modules