Introduction of TI CC3200 WiFi Modules
The TI CC3200 WiFi Modules, used for data transparent transmission. USR-C322 is a wifi module released by USR IOT, which has the features of minisize, low power and industry-grade. The hardware of USR-C322 wifi module integrates MAC, baseband chip, RF transceiver unit and power amplifier.
USR-C322 wifi module is based on TI CC3200 chip, which has industrial ARM Cortex-M4 core and ultra-low power operation mechanism. And it supports WiFi protocol and TCP/IP protocol. User can achieve the function of UART devices connecting to Internet with simple configuration.
Features of TI CC3200 WiFi Modules
Support Wi-Fi@2.4 GHz 802.11 b/g/n wireless standards
Based on ARM Cortex-M4 kernel, running frequency of 80 MHZ
Support WEP, WPA/WPA2 security mode
Support AP/STA working mode
Support Simplelink/usrlink networking configuration
Support custom webpage function
The fully integrated serial to wifi TCP/UDP transmission function,the rate of serial port up to 3M bps
Support two uart and three socket communication
Support PC1 16 bytes encryption when work in transparent transmission mode
Support httpsD Client function
Support websocket function
Support SSL Client function
Support search in local area network (LAN) and wireless parameters setting function
Support TCP/UDP Client registration packet mechanism
Support class RFC2217 automatic baud rate adaptation function
Supports 485 transmission control
Support AT+ simple instruction set configuration
Single 3.3 V power supply
Ultra low power mode, support deep dormancy
Support internal/external antenna option
Minisize: 18.22mm*26.65mm*2.8mm SMT
FCC/CE/RoHS certificated
Function of TI CC3200 WiFi Modules
TI CC3200 Chip: TI chips; based on ARM Cortex-M4 kernel; running frequency of 80 MHZ
Ultra-low power: Working : Min 3.5mA; Deep Sleep : Min 25uA
Open SDK: Support secondary development according to TI SDK and "USR" encapsulated SDK
High-speed UART: Max baud rate of 3Mbps (with specific firmware and opening the flow control; In this firmware, the module only can work in transparent transmission mode)
Simplelink: one key access to WiFi
Double serials: two UARTs
Three links: three TCP links
Two encryption communication methods: PC1 Encrypt,SSL encryption submission
More functions: custom webpage, websocket, httpsd client
No data loss
Application Field of TI CC3200 WiFi Modules
WiFi remote control and monitoring, TCP/IP and WiFi coprocessor
WiFi remote control toy such as aircraft and cars
WiFi Internet radio, camera, digital photo frame
Medical instrument, data acquisition, handheld device
WiFi fatness testing machine, smart card terminal, Smart Home
Instrument, equipment parameter monitoring, wireless POS machine
Modern agriculture, military field and other wireless related secondary development applications
Ultra-low Power TI CC3200 WiFi Modules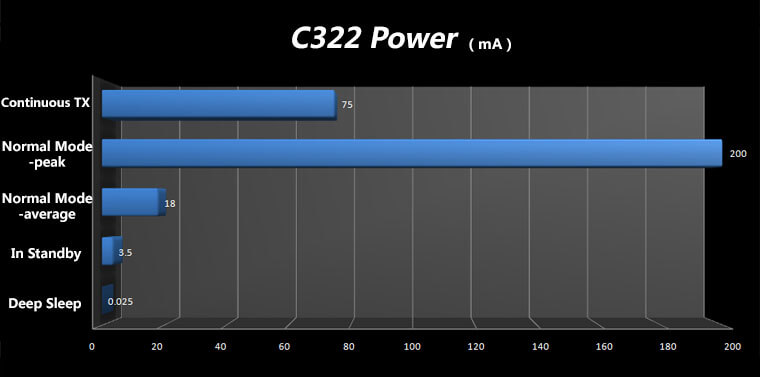 C322 has five power modes,which has Min.3.5mA standby power and has Min.25uA deep sleep power.Its power control can be the highest level.
Structure of TI CC3200 WiFi Modules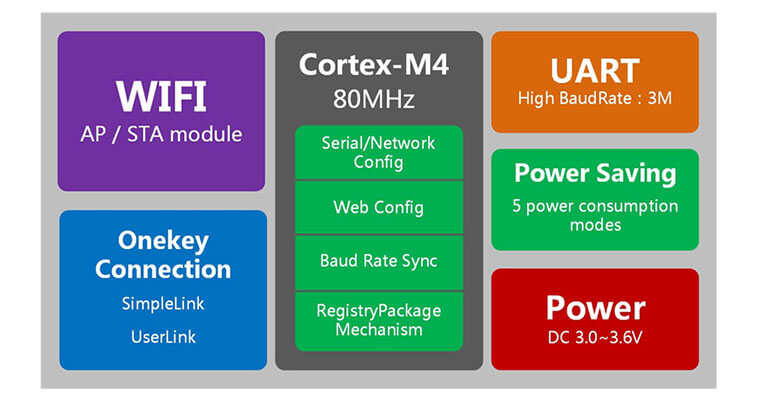 Function Upgrade of TI CC3200 WiFi Modules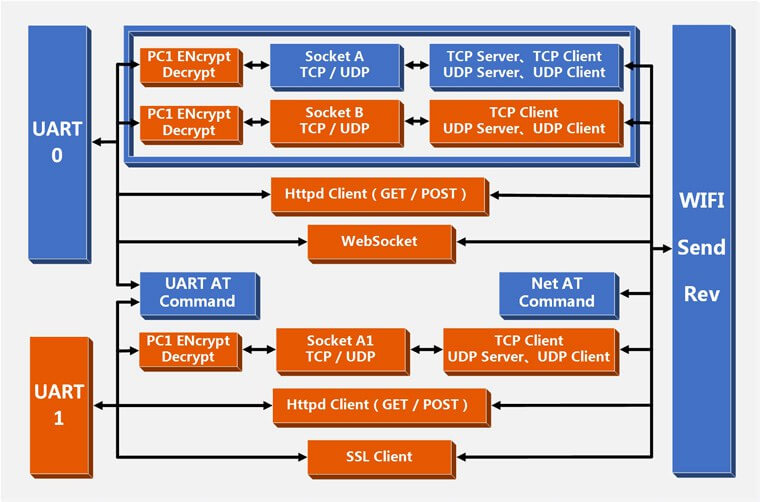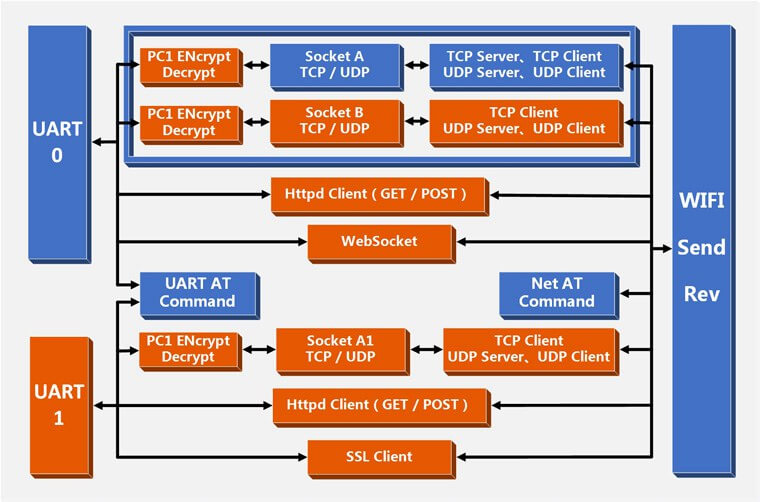 Data Submitted to Web Server Directly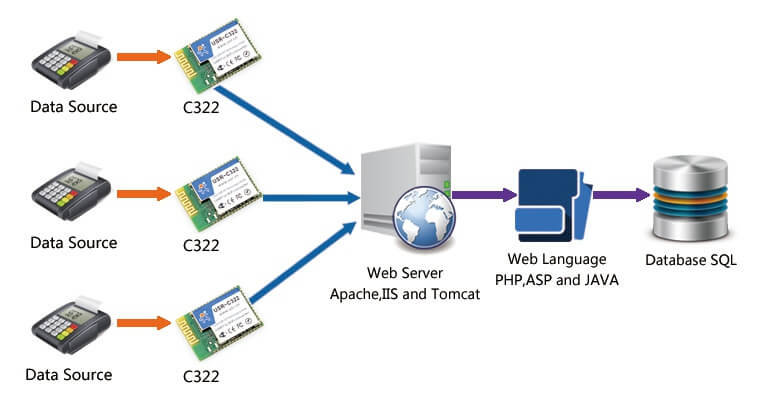 Small Size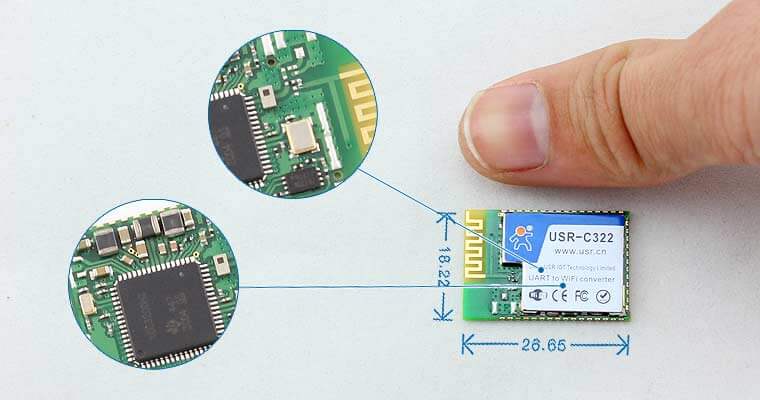 Images of TI CC3200 WiFi Modules