Against the rapid development of economy, environment is also destroyed in a capacity. A horde of Co, SO2, NO2, H2S and other pollutants are released in the industrial production, which has aroused the attention of the public.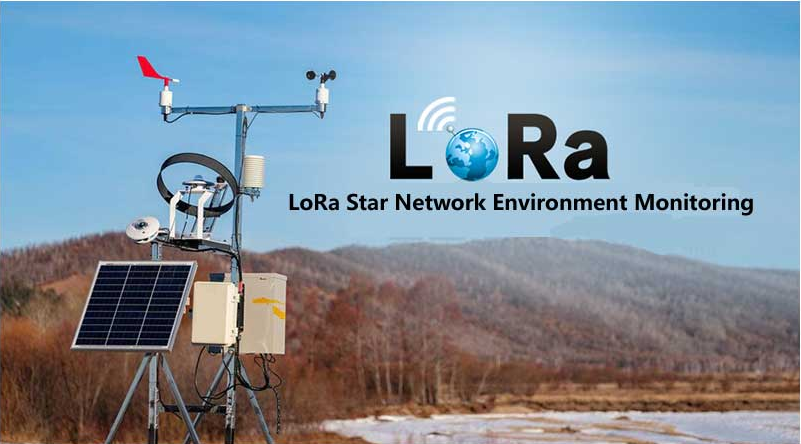 USRIOT presents the application case of LoRa star networking environment monitoring networking transmission, which features easy deployment, big connection, low energy consumption and wide coverage, and it provides environmental monitoring with more choices.
Case explanation
1. Put terminal sensors, LoRa module/data transmission terminal and other devices to the areas to be monitored.
2. Sensors send air quality monitoring data to LoRa module/data transmission terminal regularly
3. LoRa module/data transmission terminal submits data to LoRa concentrator, and concentrator will gather all information and transmit it to server through USR cloud; then, the server will make artificial intelligent processing to data, position regions with abnormal value quickly and make response in time.
4. The server will release the air quality warning through PC or mobile end, and warn relevant departments and citizens to make prevention.
WH-L101-L-C is a LoRa module, and USR-LG206-L-C is the data transmission terminal of LoRa. They can be used together with LoRa, and users can choose in the light of their actual needs.
In this case, LoRa star module/data transmission terminal alarms and reports automatically, or poll automatically, or transmit data with server directly through initiative report of node/wakening polling/transparent data transmission, and then completes the reception and sending data monitored.
USR-LG220-L is a wireless LoRa network gate, and it can be used together with LoRa wireless module/data transmission terminal, embedded with USR private protocol. It can transmit data among multiple nodes without interfere, and its process is encrypted, so as to ensure the security and accuracy of the transmission.
Ad-hoc network is an organic combination of multiple nodes and LoRa network gate, and it helps user to reduce the complicated protocol development in the medium links to fulfill rapid and direct transmission from terminal to cloud.
USR cloud is a cloud service platform of USRIOT which is an open platform to realize the mutual communication among devices and among devices and upper computers (Android, IOS and PC). It is mainly used to collect and monitor data, and it supports transparent data transmission and device control. It can fulfill distance control rapidly without modification after connection.
Advantage of the case
1. Wiring free, easy to deploy, small difficulty in construction and short circle
2. Large number of connection. One network gate can carry 500 nodes to fulfill the data reception and sending to more devices.
3. Low energy consumption, which reduces the cost of changing battery
4. Wide coverage and distance transmission. LoRa technology can provide coverage rate with high property, which can fulfill the data transmission within as far as 3000 meters.