Online Monitoring System of Urban Sewage Flow Rate

Background
After the 1950s, the quality of global water resource has deteriorated rapidly because of the increasing population and the rapid industrial development. In the international community, some countries and regions actively curb environmental pollution and have achieved results, while pollution in other countries and regions is spreading. At present, there are many disordered states in the urban sewage disposal system. Especially in some industrial enterprises, the sewage is excessively discharged. In order to achieve sustainable development and reduce the costs of environment and health, it is necessary to establish a scientific and reasonable monitoring system.
Solutions
USRIOT launched an online monitoring system for urban sewage pipe network. With the 4G modem wireless transmission and customer's cloud platform at its core, the system applies modern sensor technology, automatic measurement, computer application technology and automated online monitoring system to monitor the underground sewage flow of the urban sewage pipe network in real time and manage and maintain the pipe network under the support of the data.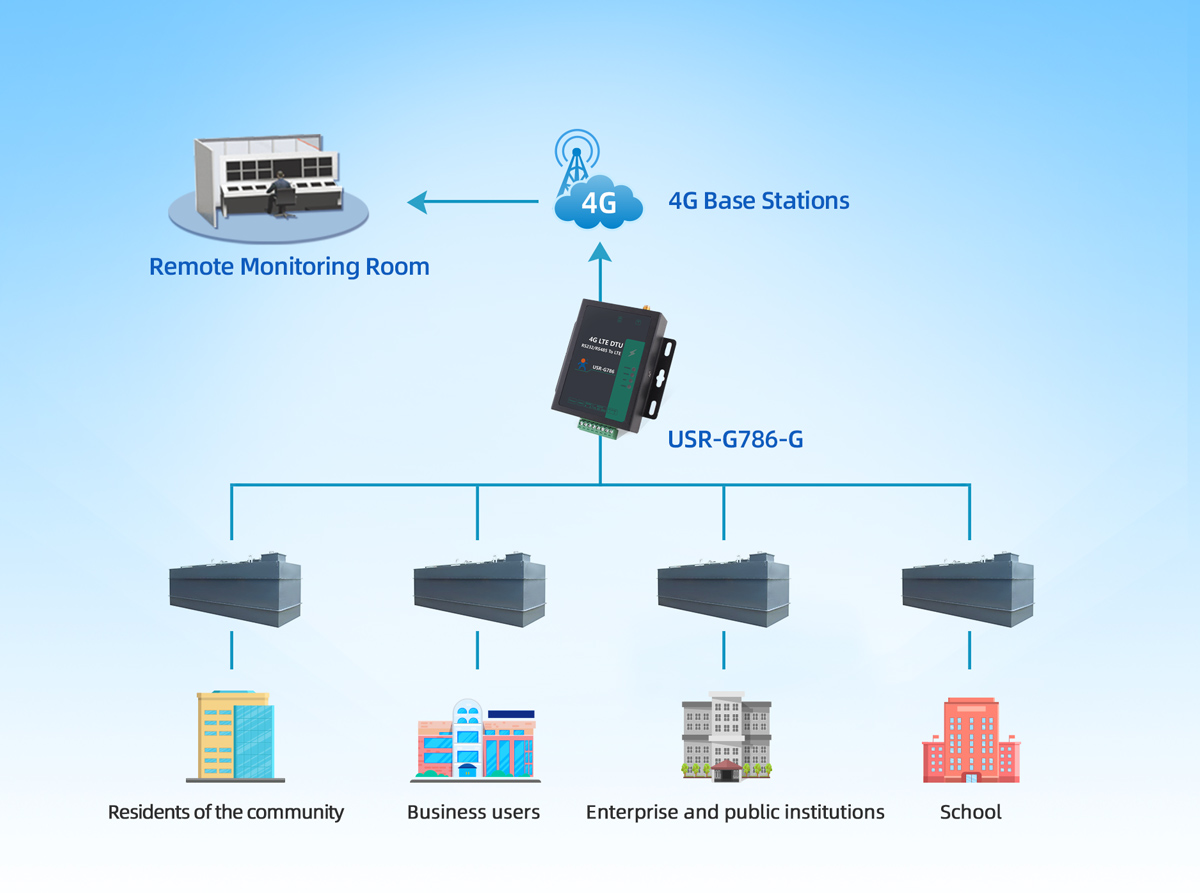 Advantages
1. Monitor the sewage flow rate, level, temperature and quantity; detect the blockage in the pipes.
2. Support 4G/GPRS networking modes.
3. Offer operational warning information of the pipe network in time.
4. Diagnose the bottlenecks in the pipe network.
5. Offer basic data to drainability simulation.
6. Send alarms through email in time.
Related products
USR-G786-G is a RS485 cellular modem which has perfect functions and covers most of the conventional application scenarios. User can use the cellular modem USR-G786-G to realize data transmission between RS232 / RS485 and 4G network through simple configuration.