Traffic Signal Communication – Intelligent Transportation
Background
Traffic lights play a huge role in keeping the traffic order and can reasonably guide the flow of traffic and people to ensure smooth traffic.
However, most of the traditional signal lights are serial devices, which cannot be remotely controlled through networking. Especially when coordinating special vehicles such as firefighting, first aid, and police affairs to perform official duties, they are so many problems to be dealt with.
Solution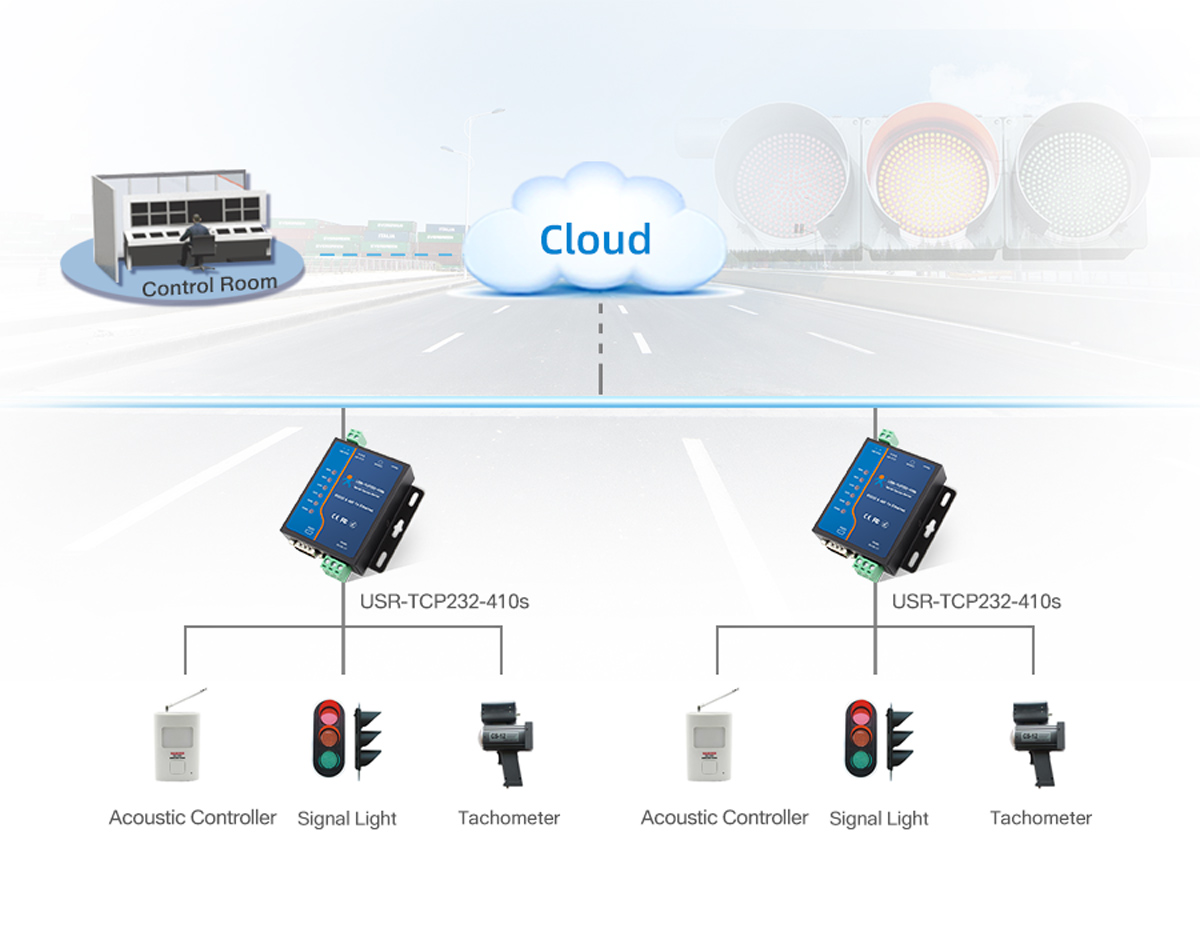 Case instructions
1. The industrial serial device server with 2 serial ports is connected to the terminal signal lights or control cabinet by RS232/485. The dual serial ports can work simultaneously without affecting each other.
2. The other end of the serial device server is connected to the Ethernet through the RJ45 standard network port. With the help of the internally optimized TCP/IP protocol stack, the serial port data is packaged and sent to the IP channel, which is converted into network data.
3. Network data is reported to the server, which is convenient for the administrator to check the traffic conditions at any time, and to control the signal lights remotely as needed.
4. At this point, you can upgrade it to TCP/IP signals by simply changing the original traffic signals.
Advantages
1. Cost-effective
There is no need to eliminate the original serial port equipment. It can be upgraded with simple changes, which will help improve equipment utilization and save costs.
2. Easy of use
Simple wiring process, direct connection between serial port and network and simple deployment.
3. Remote control
Bidirectional transmission between serial ports and Ethernet, easy to achieve the remote control of the equipment.
4. Resistance to harsh environment
Industrial design, M4 processor, fast data transmission, free from external environment.
5. Reconnection of network outage
Identification of network outage, automatic reconnection, worry-free of data dropout.