Overview
This manual introduces the method to read USR-G806(Industrial 4G Router) LOG by Xshell software.
1. Preparation
Software preparation: Xshell software.
Hardware connection: Power the G806 and connect G806's LAN interface to PC. Note: G806's LAN interface IP address must be 192.168.1.1. So if user has changed LAN interface IP address, please reset it to default address(192.168.1.1).
2. Procedure
Step 1: Run Xshell software, click 'New' to establish a new session.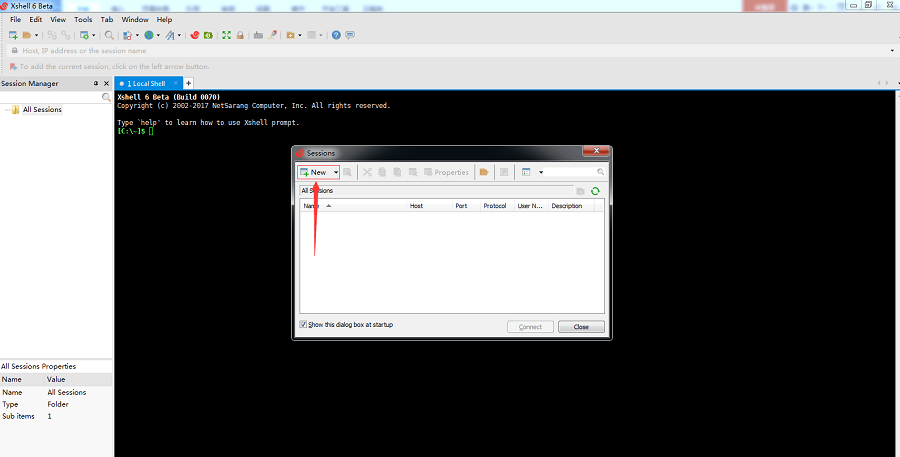 Step 2: Configure new session parameters as follow: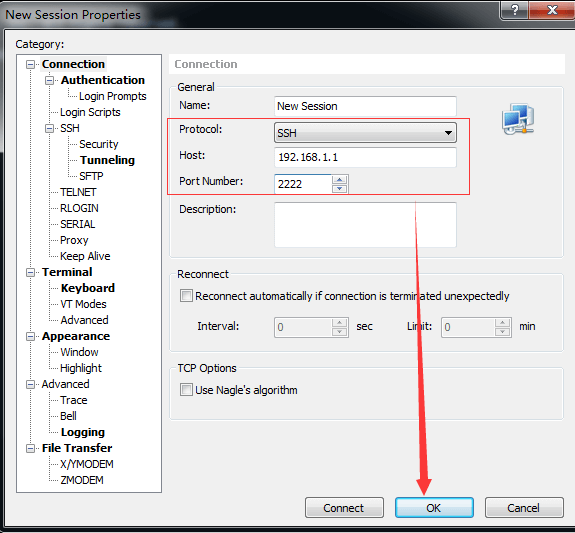 Choose 'SSH' as protocol, write 192.168.1.1 as host and 2222 as port number. Then click 'OK' to establish session.
Step 3: Choose the new session that been established in above way and click 'Connect'.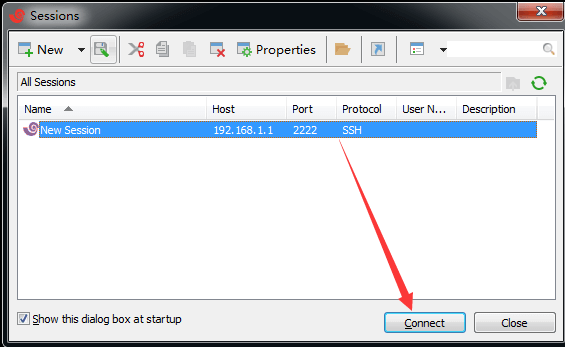 Step 4: Click 'Accept Once'.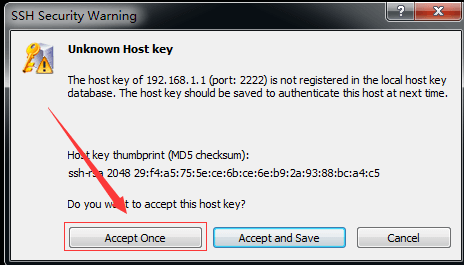 Step 5: Enter usr as user name and click 'OK'.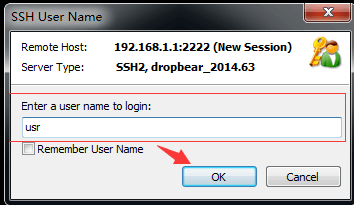 Step 6: Enter www.usr.cn as password and click 'OK'.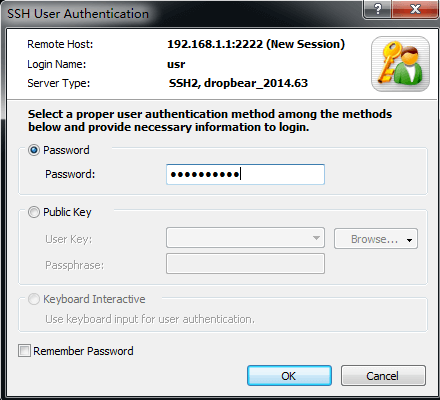 Step 7: In following software interface, enter logread and click 'Enter' on keyboard to read LOG.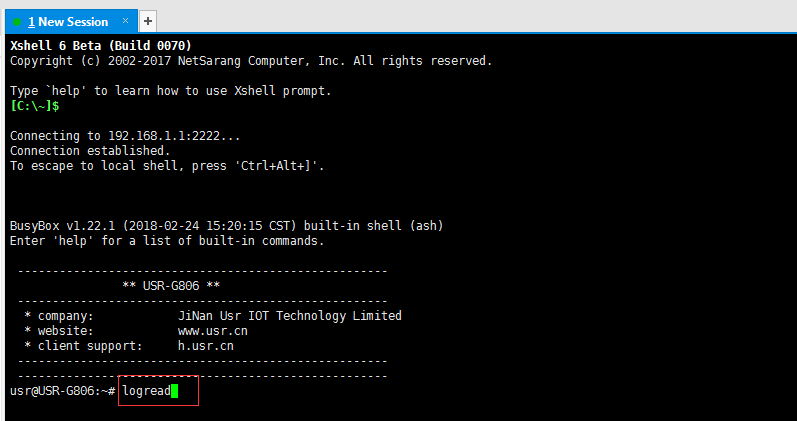 Step 8: Save LOG as txt file: right-click, choose 'To Text Editor' and choose 'ALL'.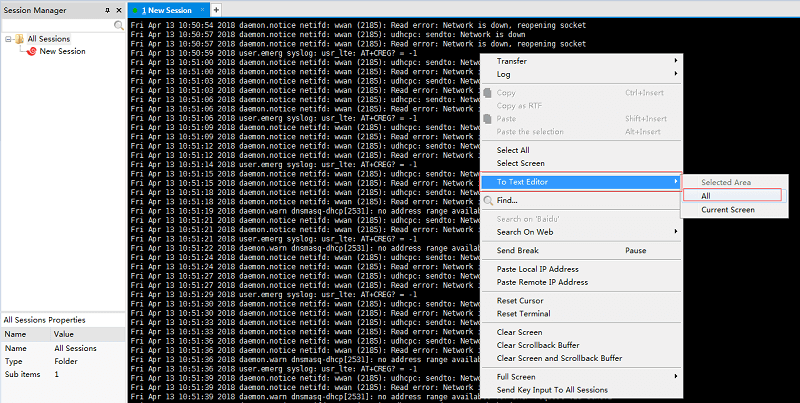 Then save txt file.