Overview
User can use USR Cloud transparent transmission group to realize transparent transmission. This transparent transmission is between a pair of transparent transmission group(Whole devices in group one to whole devices in group two) and we test it by two 730 in two groups. The application diagram as follow:

1.Configuration
Step 1: User can use setup software for 730 to configure. User can download setup software from https://www.usriot.com/usr-gm3-setup-software/.

After running the setup software, user should choose correct COM port with correct 730 serial port parameters, then click 'Open Serial' to open serial port and click 'Enter cfg status' to enter AT command mode to configure 730.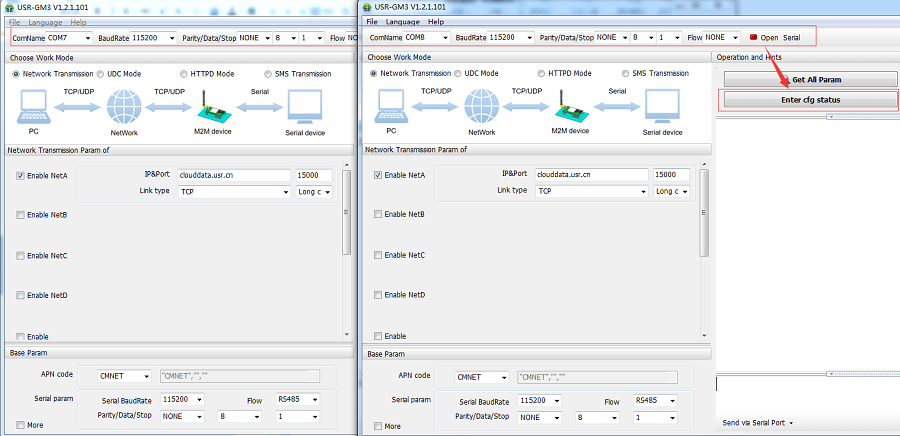 Step 2: Choose 'Network Transmission' as 730 work mode and configure network transparent transmission mode parameters.
Firstly, configure IP to clouddata.usr.cn, port to 15000 and choose TCP long connection.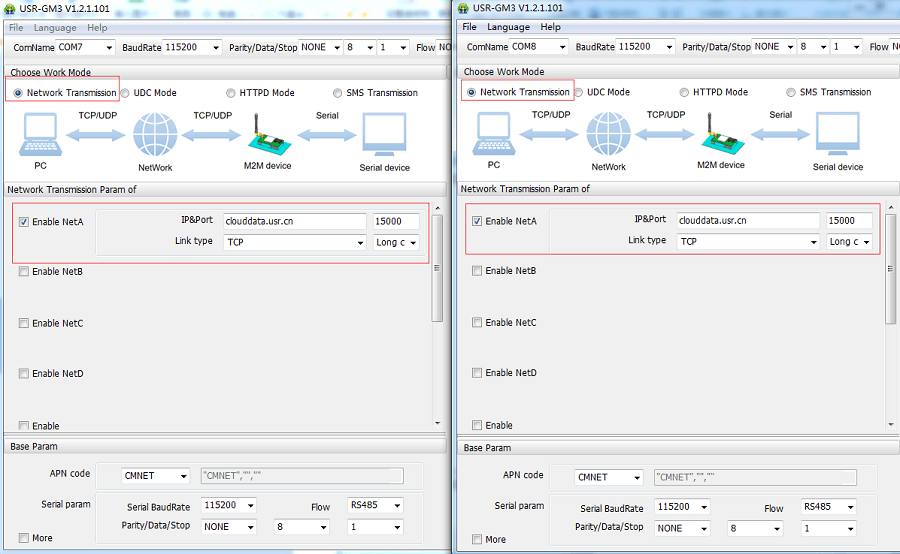 Secondly, enable USR Cloud function and write correct ID/password.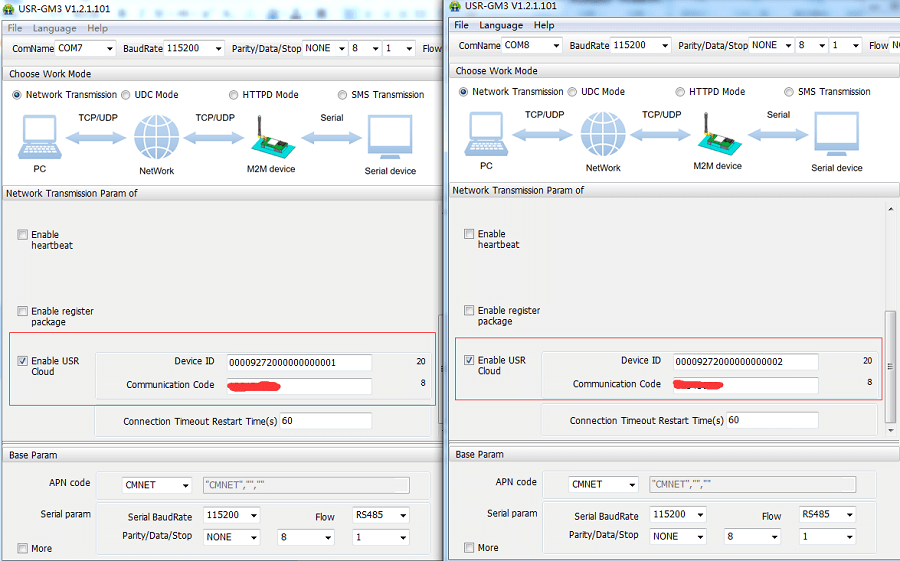 After configuration, click 'Set Save All Param' to save parameters and reset the module to make configuration take effect.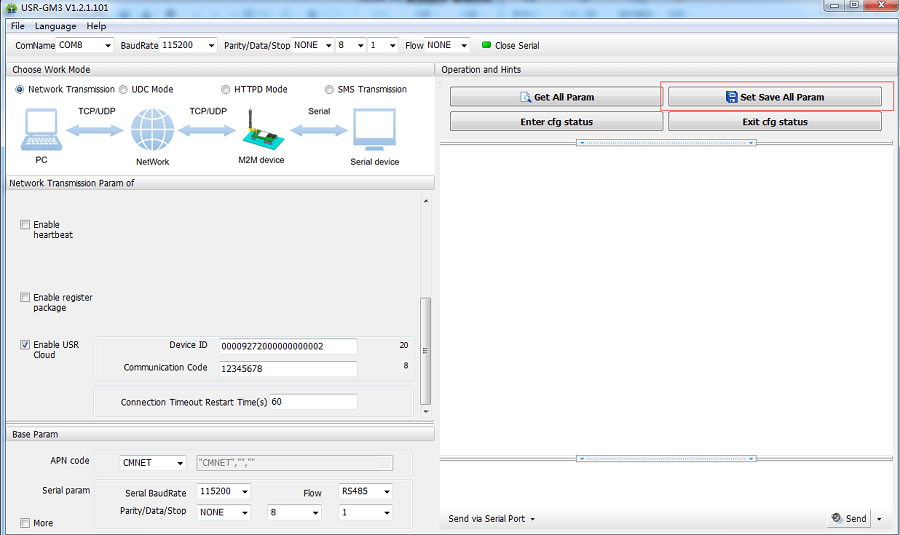 2.Data transmission
After configuring successfully and 730 connect to nodes in USR Cloud transparent transmission group successfully, user can test data transmission by setup software as follow: