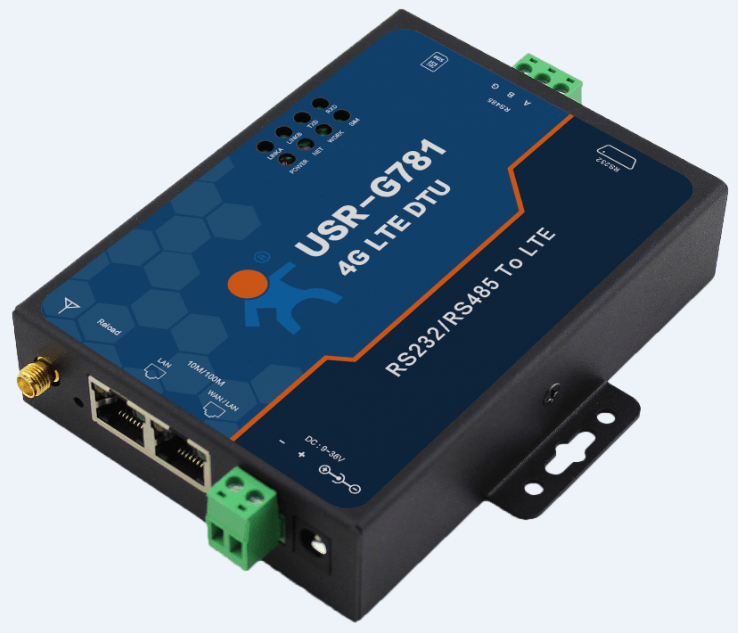 File version: V1.0.01
Jinan USR IOT Technology Co., Ltd.
Connect PC to G781(industrial modem) LAN interface and power G781(industrial modem). And you need download a Xshell 5 software.
Note: Please keep connection between PC and G781 and keep powering G781(industrial modem). Otherwise the upgrading process will unsuccessfully and G781(industrial modem) can't be recover.
1. Run software tftpd32.exe, set current directory.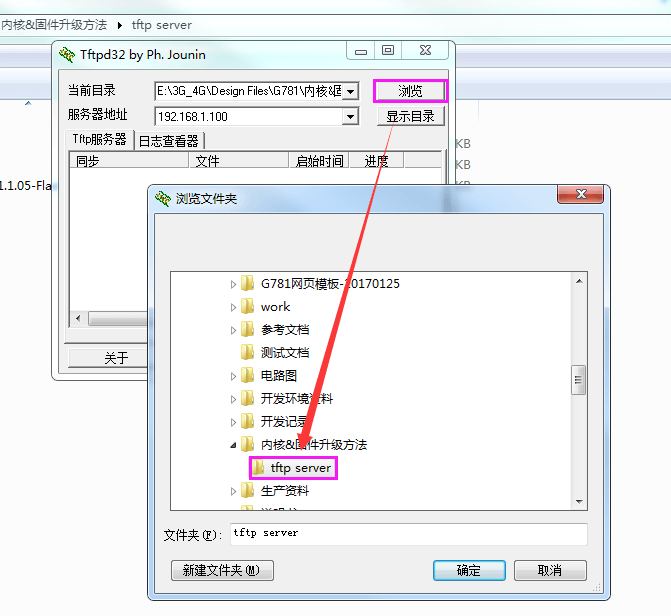 2.Run Xshell 5, establish a new session with telnet protocol, name 781, host 192.168.1.1, port number 2211. Then choose connect.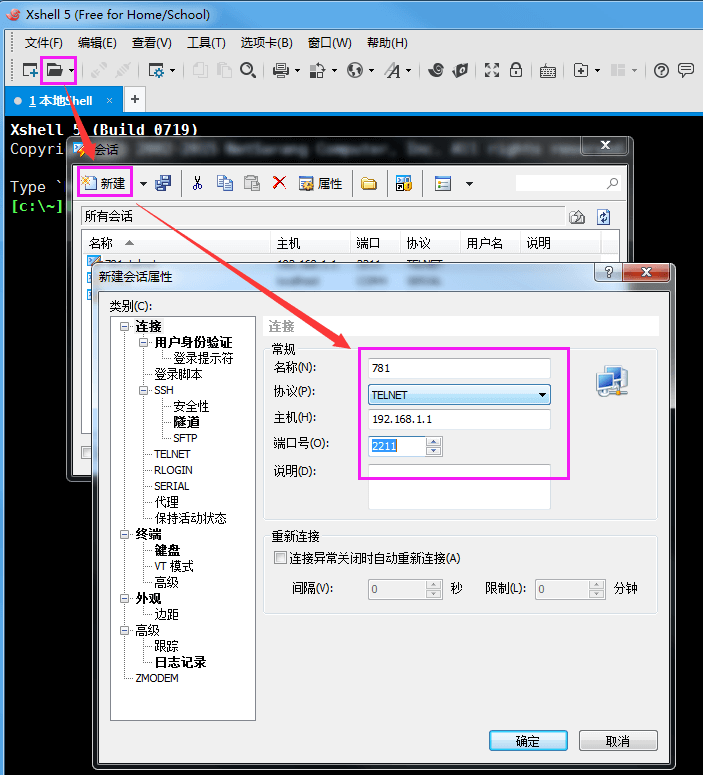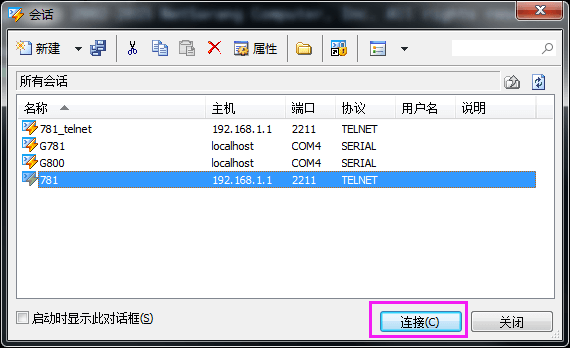 3.Enter user name and password, all root.(enter carriage return)
4. Send commands successively:
tftp -g -r vmlinux.ub 192.168.1.100
tftp -g -r G781_V1.1.05.jffs2 192.168.1.100
flash_eraseall /dev/mtd2
flash_eraseall /dev/mtd3
dd if=vmlinux.ub of=/dev/mtd2
dd if=G781_V1.1.05.jffs2 of=/dev/mtd3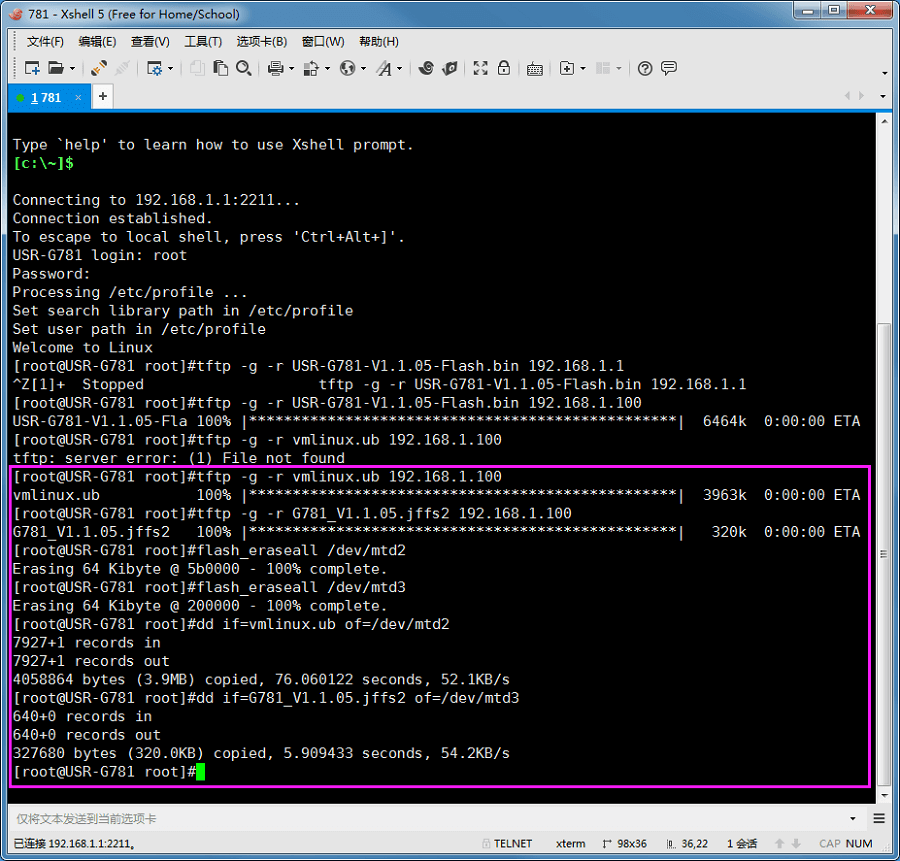 off the module and power on again to restart module.