Question:
【What is the product model?】:Serial to WiFi and Ethernet Converters-USR-W610
【Where do you purchase the products?】: en.usr.cn
【What's the firmware version?(You can get firmware version from AT command AT+VER or settings webpage)】:7.03T.04
【How do you connect and configure the USR device?】: Via web page
【What's your application? What do you want to realize?】: I want to exchange some serial data which contain 2 protocol (modbus and custom protocol) between
1 PLC and 8 slave (plase see attachment). communication will use master-slave style just like use hardwire rs485, but this time communication is done through
serial over wifi. the data to be exchanged is only 20 bytes per transaction (or less), but all should be done in 1 second or less.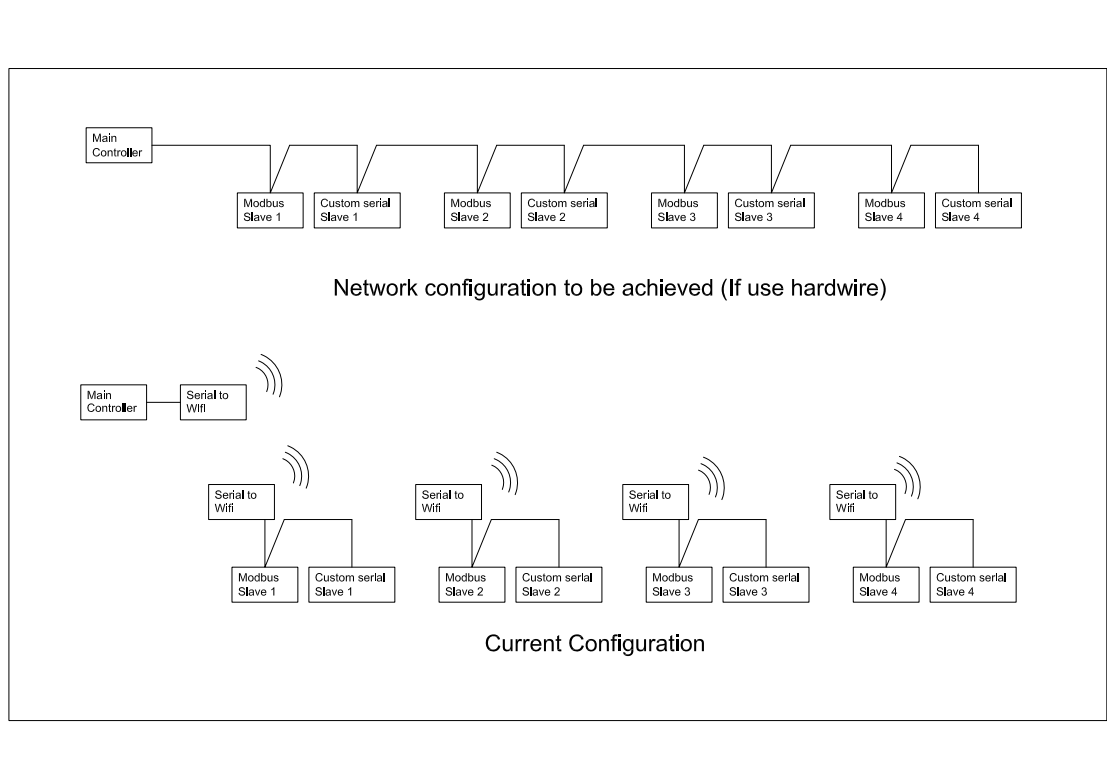 Answer:What is the custom protocol based on? I need to confirm whether W610 supports.
if it works with W610,i think u need five W610,one work at AP mode,others are work at STA mode to join the wifi of AP.

Question:please find details of custom Protocol which i will use on attachment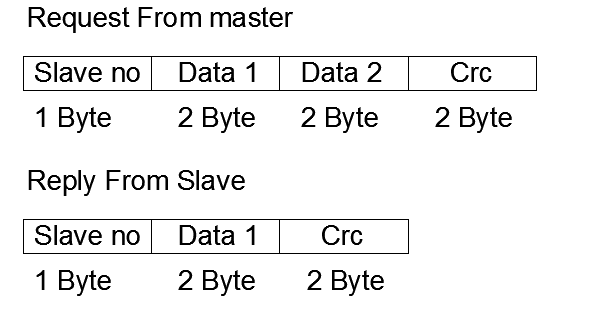 Answer: W610 support TCP/UDP/ARP/ICMP/DHCP/DNS/httpsP,
this is the instruction of how to configuration to perform 'serial > wifi' ----- 'wifi > serial' conversion
please click https://usriot.com/support/faq/833.html