1. Login USR-CLOUD system(registration for first time)
Website address:https://console.usriot.com/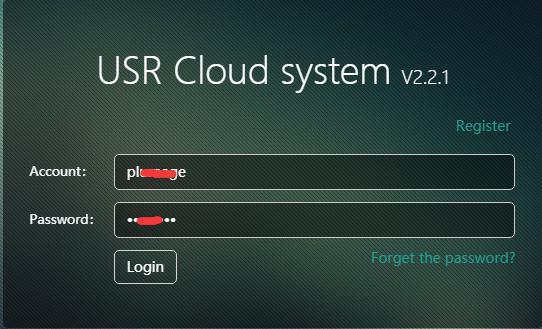 2. Add two devices.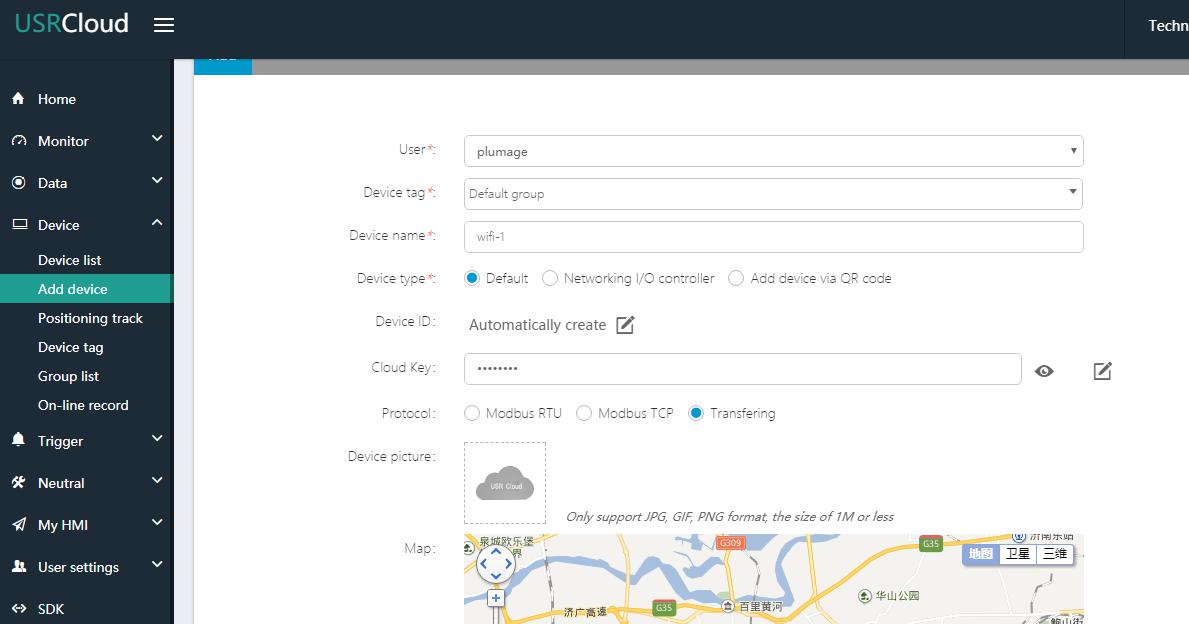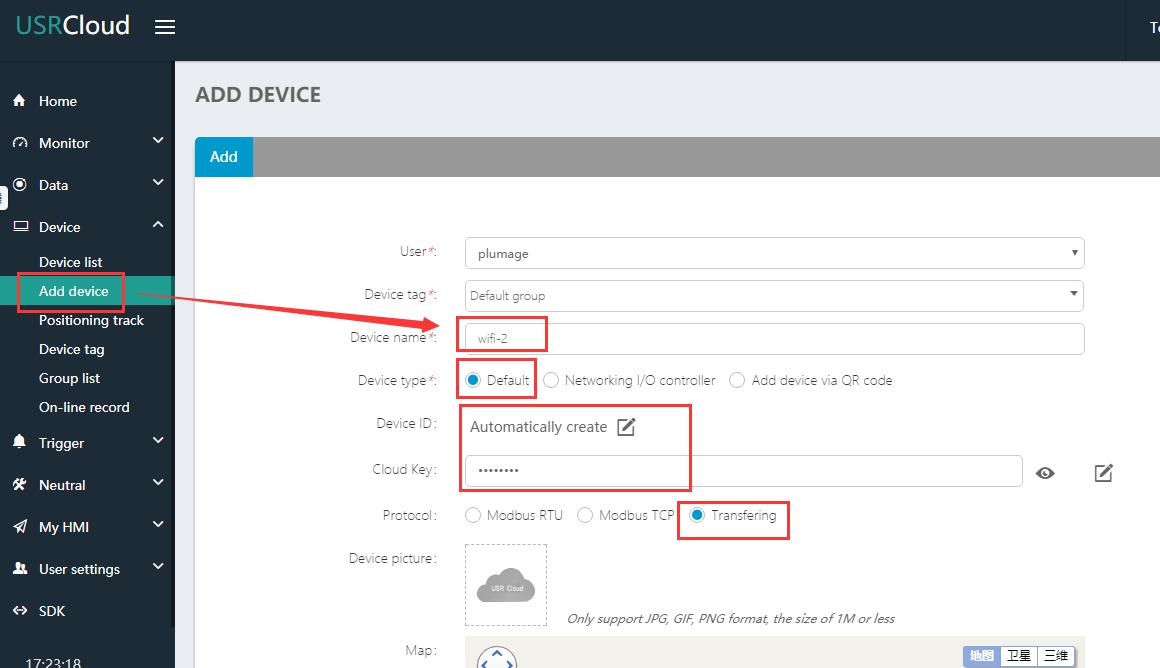 3. Add group list: device->group list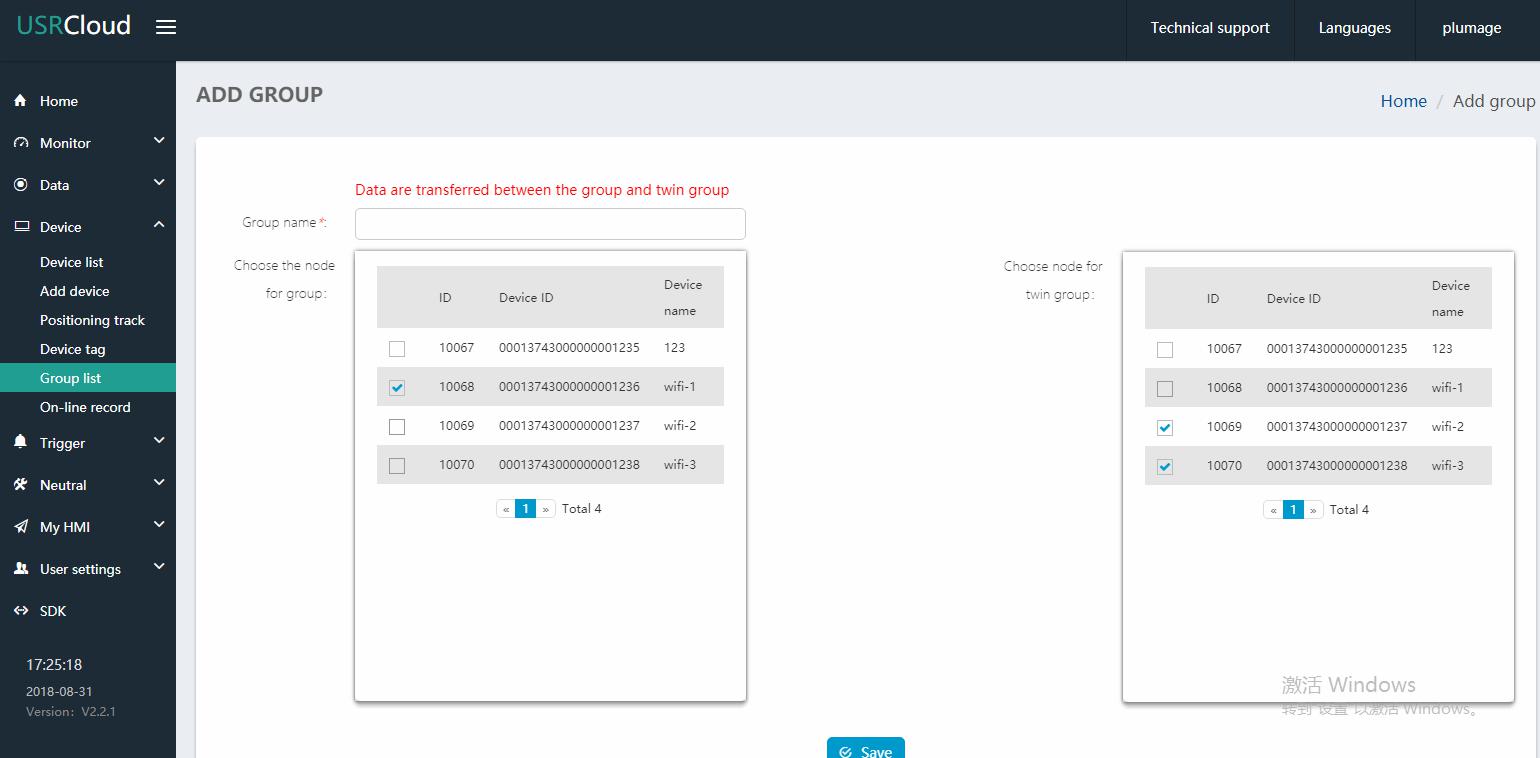 4. Setting B2 mode
Attention: The following configuration is the default factory configuration.
<1> Connect USR-CLOUD by web site
A.PC connect the WIFI of B2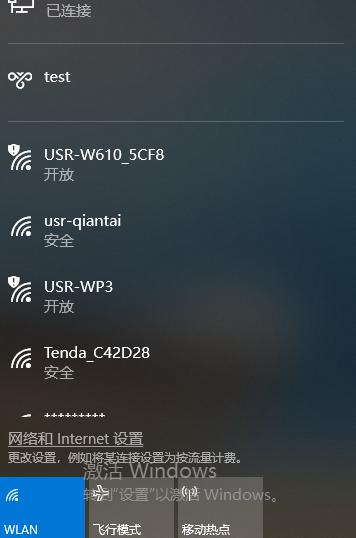 B. Input"10.10.100.254"on the web page, the user name and password are both admin.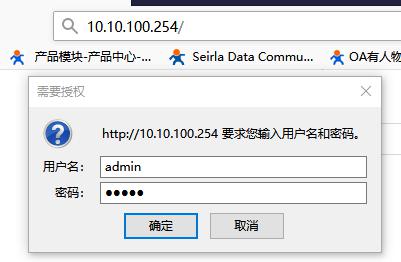 C. Choose station mode and transparent mode, don't reload right now.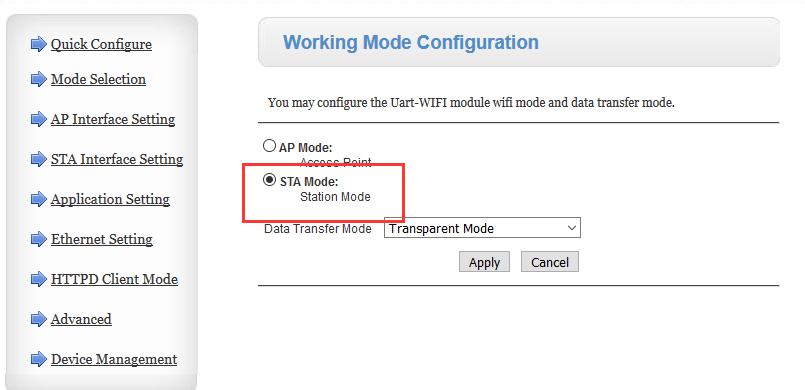 D. Join WIFI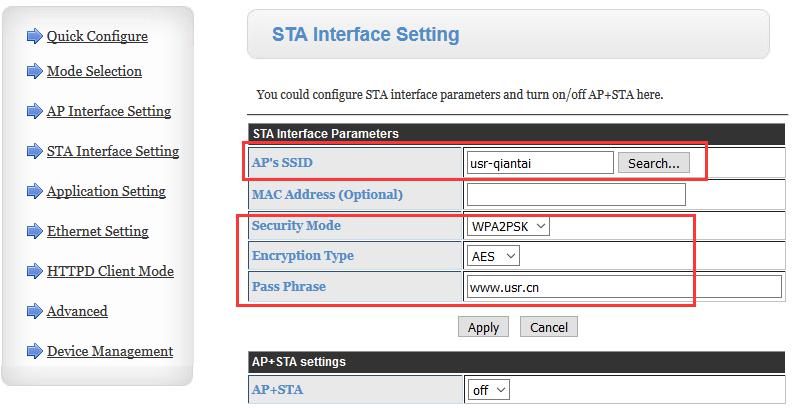 E. Mode: Client, port: 15000, server address: clouddata.usriot.com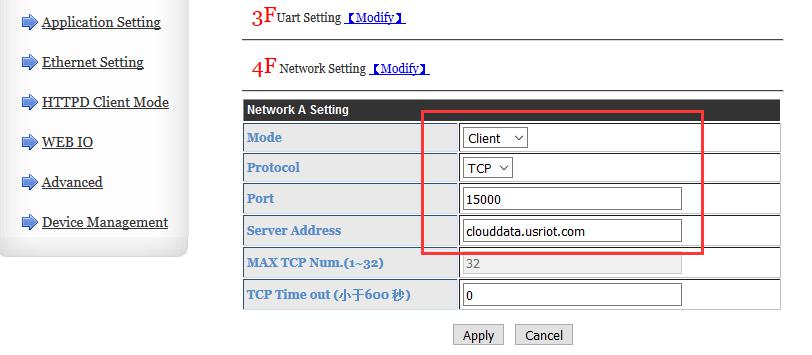 F. Reload.
<2> Using AT command to connect USR-CLOUD.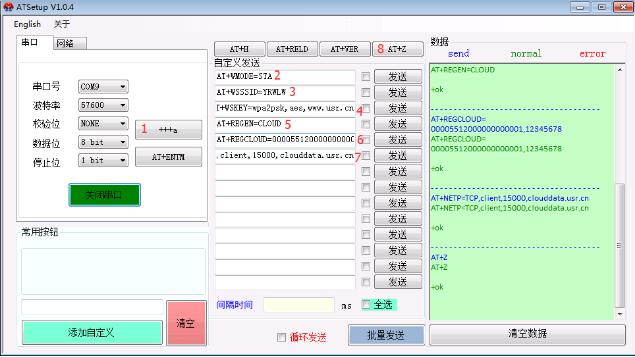 5. Setting another module
Attention: device number for V-COM is different with B2
6. Open COM port and virtual serial port of B2 on "USR-TCP232-Test.exe"