Overview
This manual introduces the method to establish communication between two WiFi products. The method can be applied to WiFi serial servers: USR-W610 , USR-W600, USR-W630,USR-WIFI232-602 V2, USR-WIFI232-604 V2, USR-WIFI232-610 V2, USR-WIFI232-630, And this method can also be applied to WiFi modules: USR-WIFI232-A2, USR-WIFI232-B2, USR-WIFI232-D2.
And we take serial to WIFI converter USR-WIFI232-610 V2 as example to configure.
1. Application diagram

2. Procedure
Step 1: Close Windows firewall and antivirus program on PC. Disable PC's Ethernet network.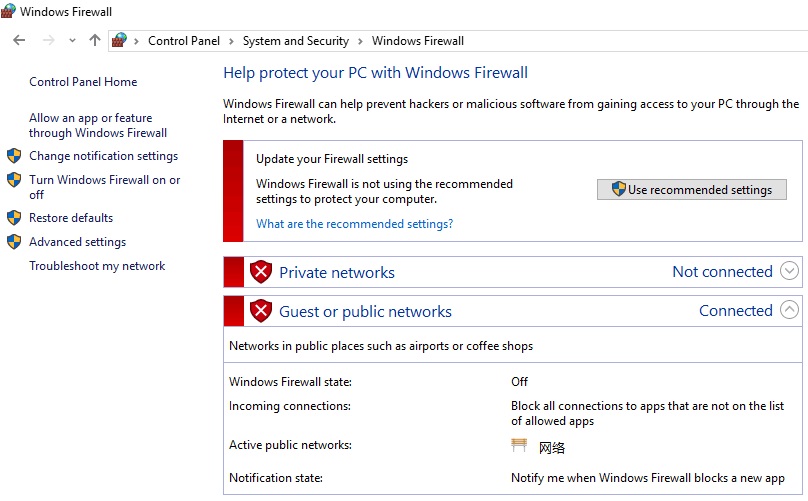 Step 2: Link to the first USR-WIFI232-610(610 should in AP mode), the SSID is USR-WIFI232-AP_xxxx(xxxx is last 2 byte of MAC address).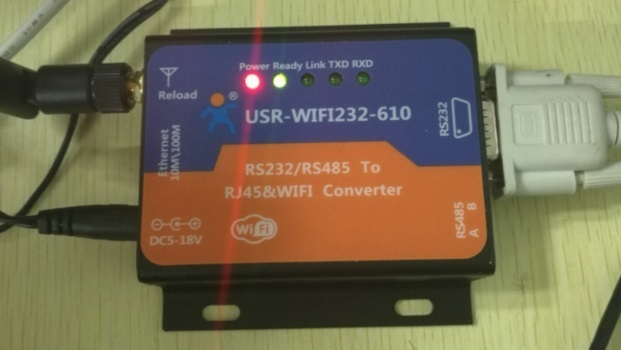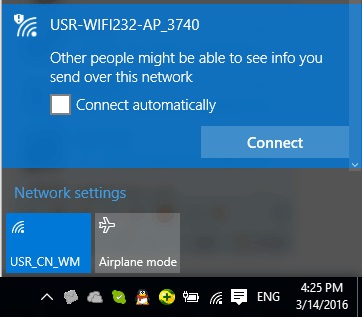 Step 3: Open browser on PC, type in 610 's IP address(default is 10.10.100.254), user name and password both are admin.

Step 4: Change the SSID to AP and configure work mode as TCP server , port as 8899.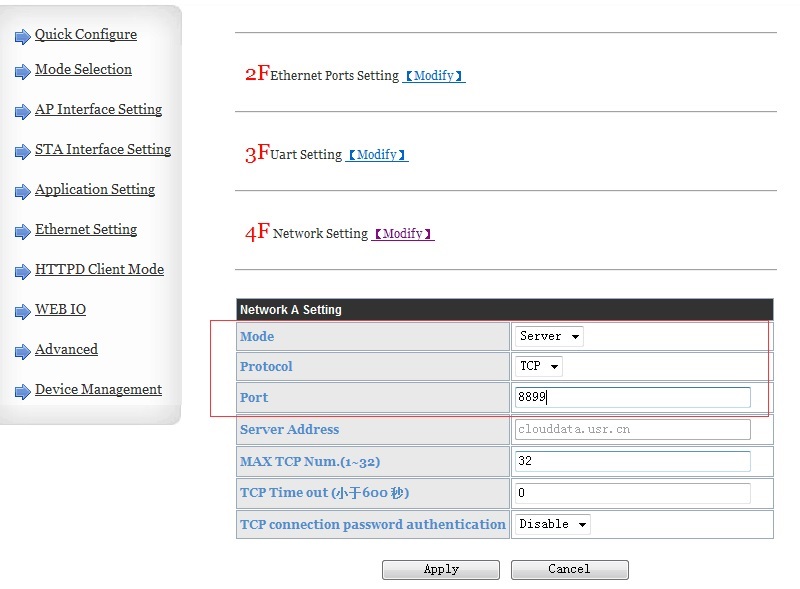 Step 5: Then link to second 610, open the Web Server as Step 3. Configure the second 610 into STA mode, search the AP(the first 610) and link to it. Configure module work as TCP client. Destination IP should be 10.10.100.254 (the first 610's IP address) and port number is 8899.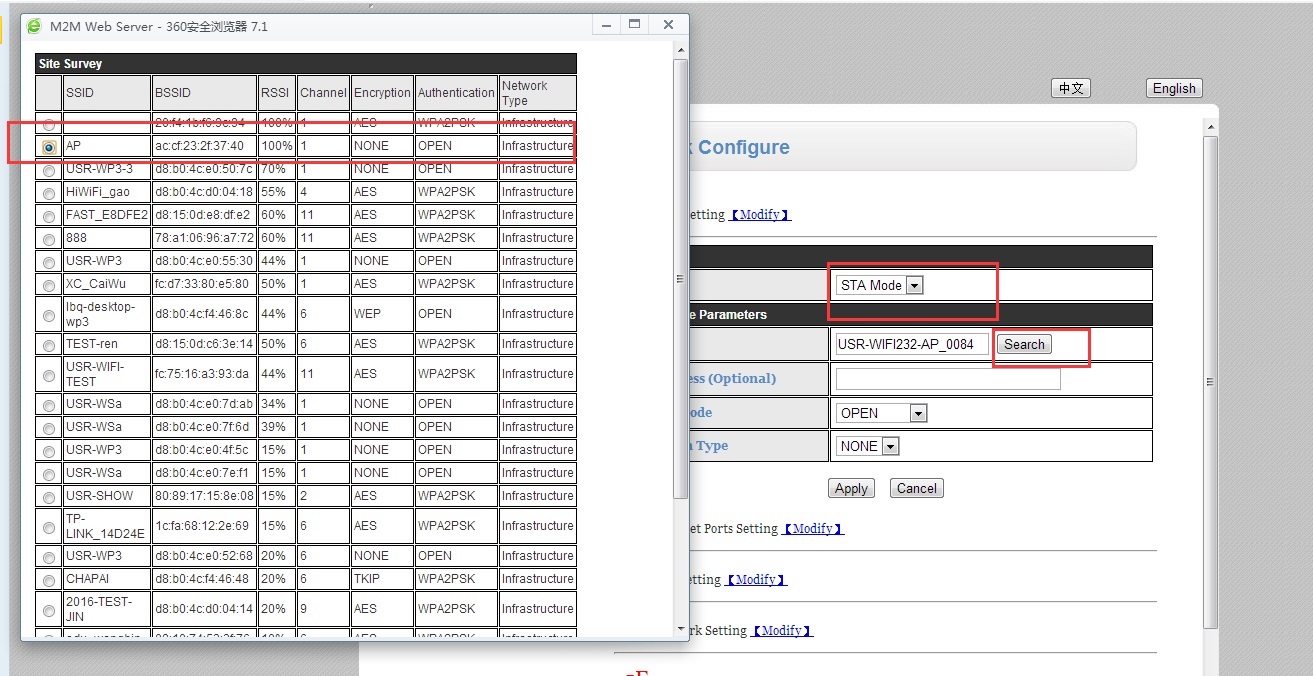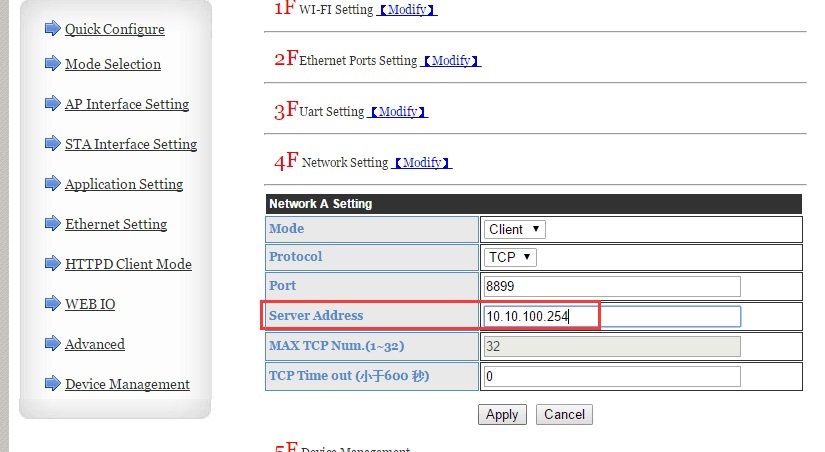 Step 6: Change the second 610's LAN interface IP address to 10.10.99.254 or other IP address which is not same as the first 610's LAN interface IP address. Because the second 610's WAN interface address(get from the first 610's LAN interface) and LAN interface address can't in same network segment.
Step 7: Restart two 610 and the communication will be established.