How to Reset the Default Parameter of Industrial Router through the Webpage
How to Reset the Default Parameter of Industrial Router through the Webpage
2020-05-11
2020-05-11
How to Reset the Default Parameter of Industrial Router through the Webpage? Take USRIOT's industrial router GW-R4513 as an example, You can restore factory parameter settings through web pages.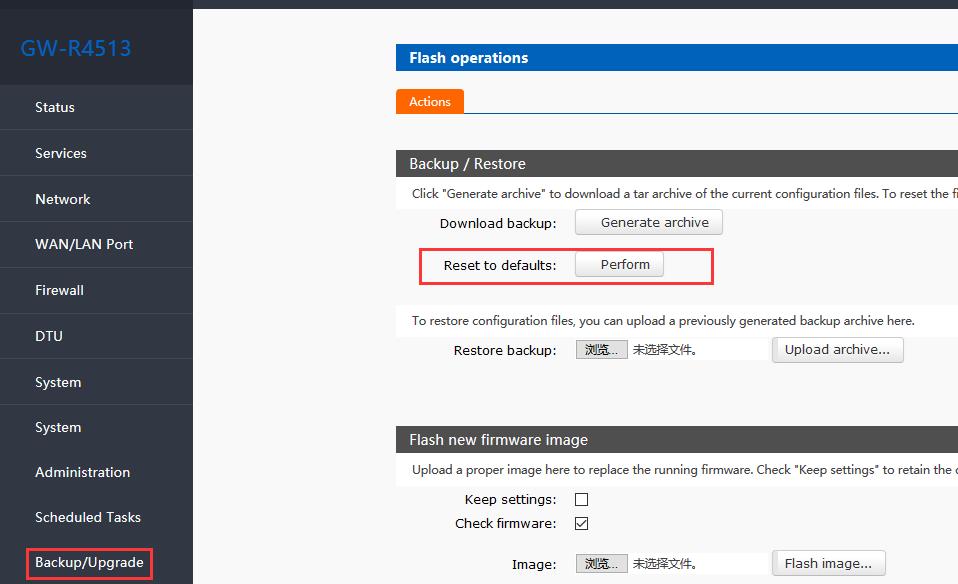 the webpage of reset to default
Click the button to restore the factory settings. This function is consistent with the Reload button function of the hardware.
The use of Reload keys
1. Long press 5S above and then release, the router will restore the factory parameter settings automatically and restart automatically.
2. When the reboot takes effect, all the lights will be flashing 1 times and then destroyed.