The AP Client Function of USR-G806-E/AU
1. Connection diagram
Usually USR IOT set the AP client as the network of USR-G806 by default. but for the convenience of customers, USR-G806 can be configured as the wireless client connection with AP in no Ethernet condition.

2. Built-in web page settings
Log on build-in web page 192.168.1.1 though PC1, and both username and password are all roots: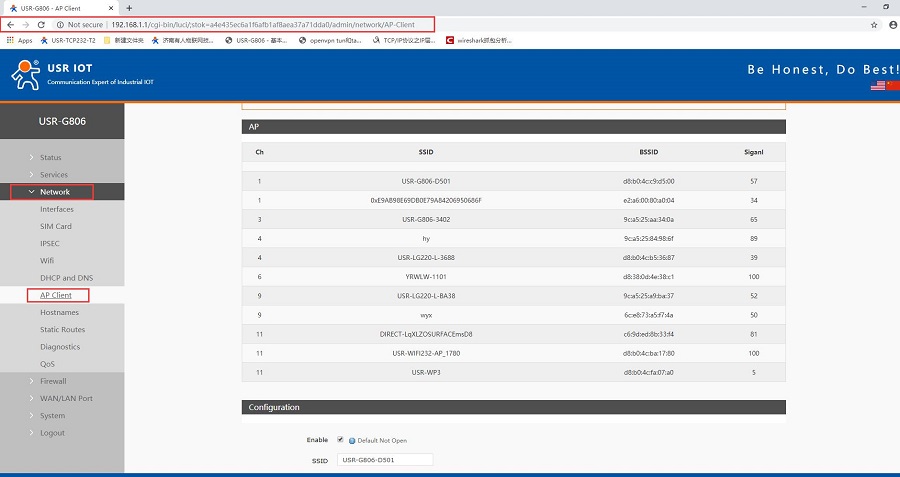 You can see all the AP servers with different signal strengths on the AP list. You can copy one SSID of AP you want to connect into the configuration blank, but you also need to know the password. After you finish the SSID and password, you can choose Enable and click save and apply.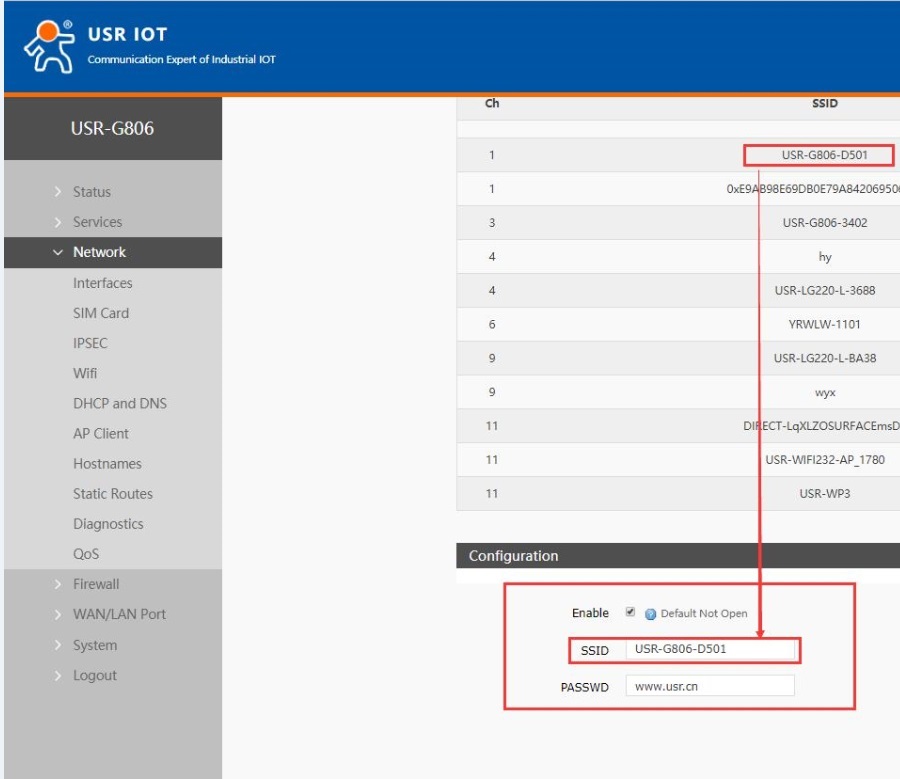 After that, choose the interface option in the Network menu bar. You will see a new interface whose name is WWAN. We can see the uplink and download speed and the assigned IPv4 address at the parameter of the interface.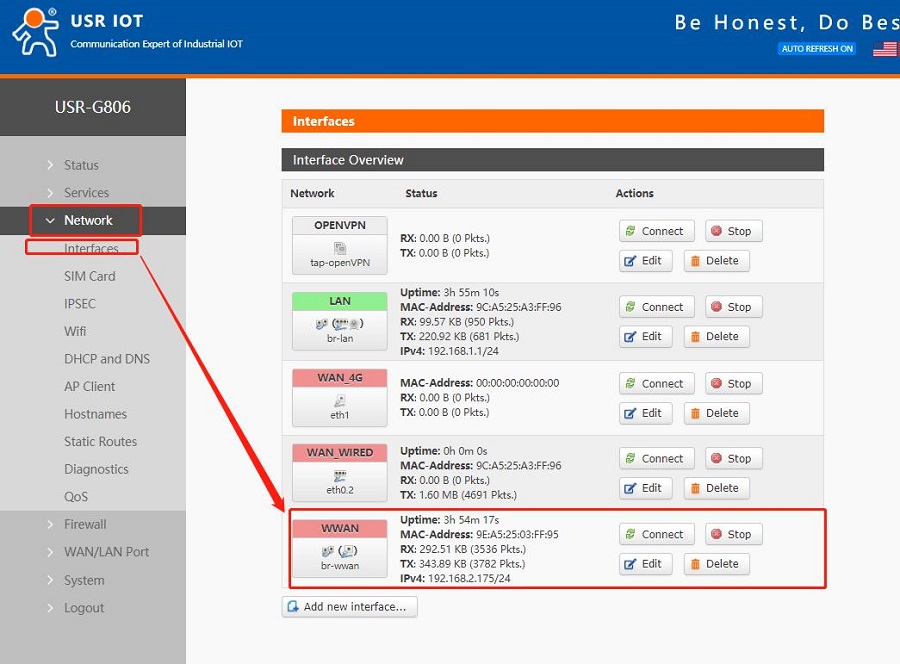 Chose the STA mode at WAN Priority so that the router will choose WIFI first when it gets online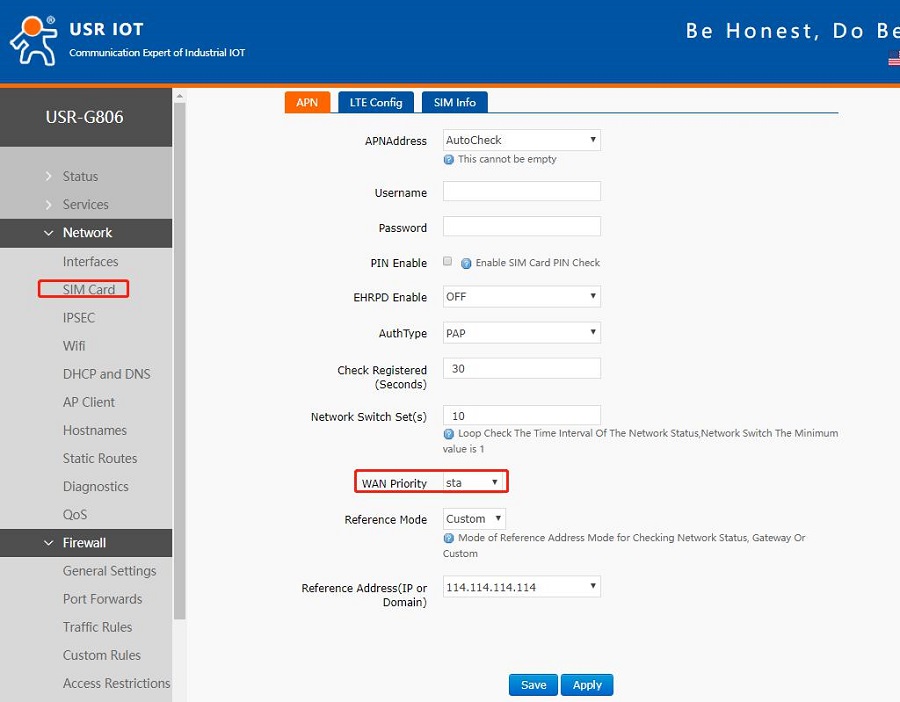 Open PC2 and connect the router through WIFI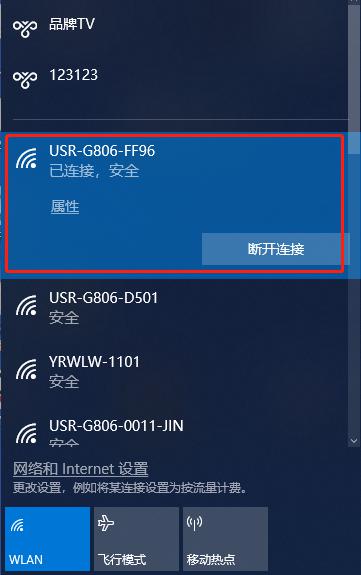 Ping the IP address:www.baidu.com, see if you can surf the internet: