1. Introduction
serial to ethernet converter, also called Serial Device Server. USR IOT's industrial serial to Ethernet converters support WebSocket function which can achieve real-time interaction between serial port and Web Server and display user data on Web Server. Application diagram as follow:

2. Enable Function
Take USR-TCP232-410s as example to enable and test the WebSocket function.
Step 1: Power the 410s, connect 410s Ethernet interface to PC directly or to same router as PC(If user connects 410s Ethernet interface to same router as PC, user needs to configure module to DHCP mode or modify static IP in same network segment as router and PC.) and connect 410s serial port to PC.
Step 2: Enter 410s Web Server by 410s IP address and login with username and password(Default settings both are admin).
Step 3: Click 'Web to Serial' to enter WebSocket function web page and display 'connect success!' means enable function successfully.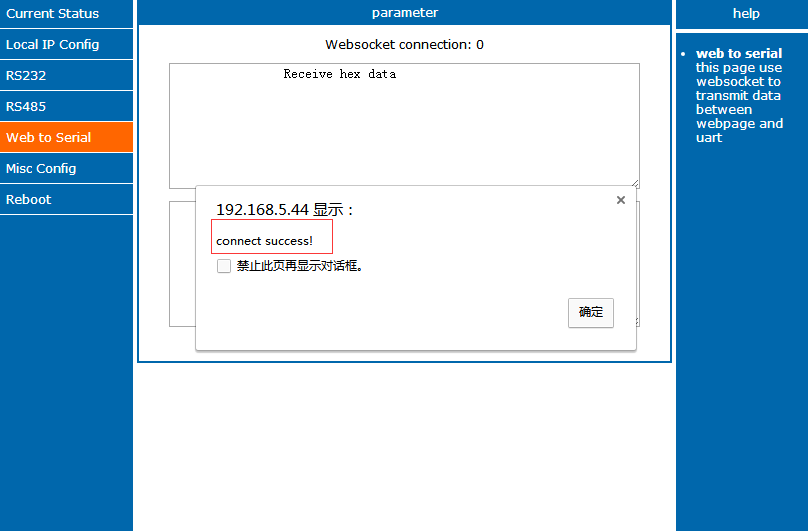 3. Data Transmission Test
After entering WebSocket web page, user can download and run our software USR-TCP232-Test-V1.3.exe to test data transmission.
Serial to Web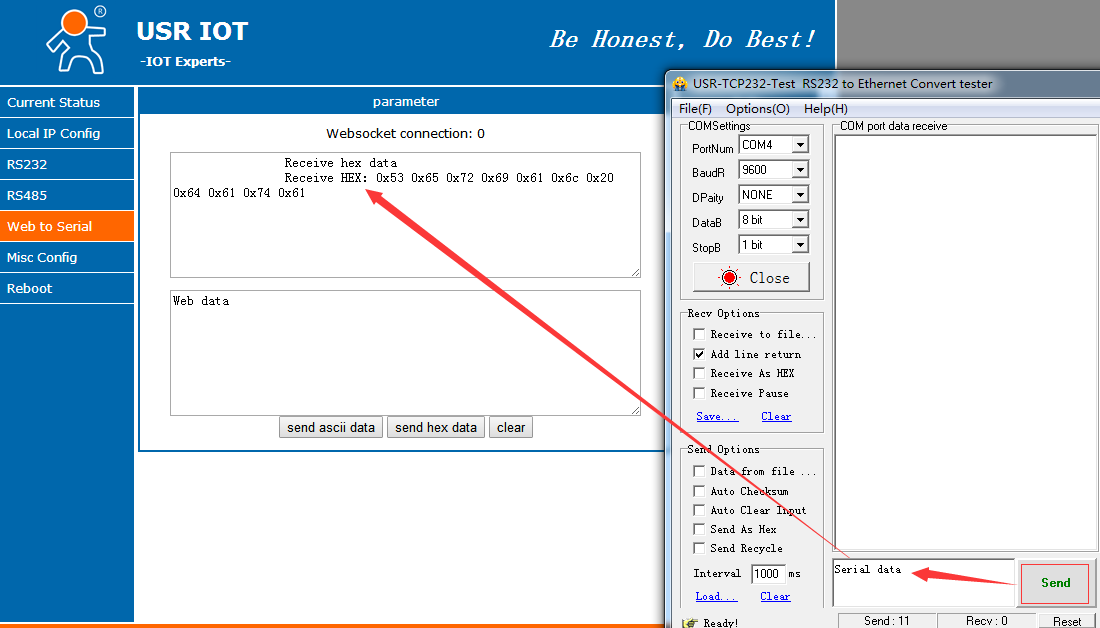 Web to serial: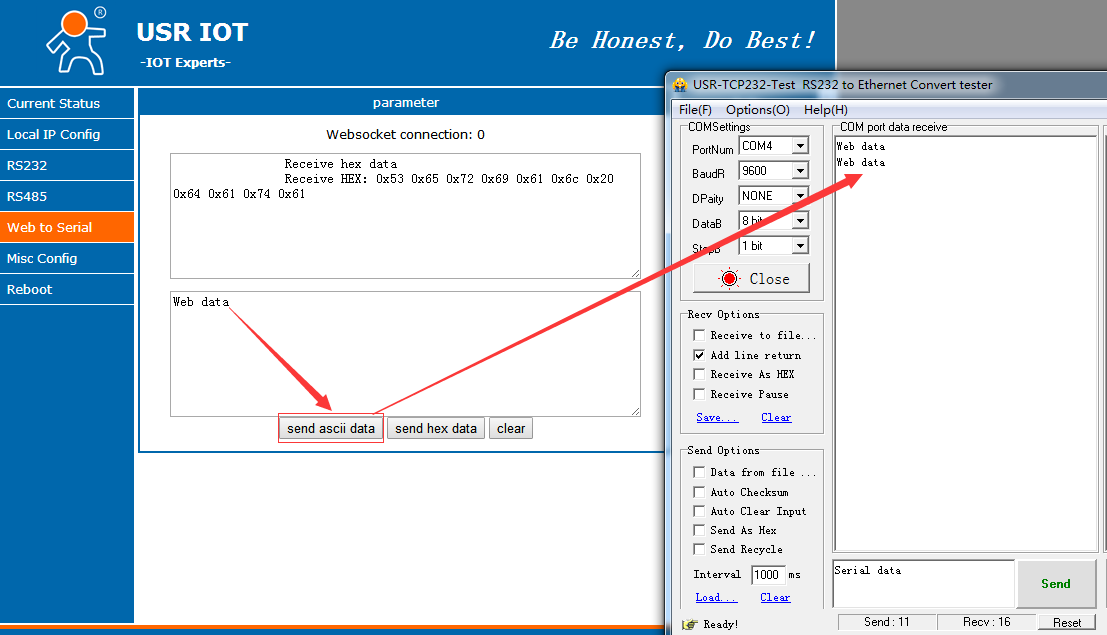 Click Here to Download the test software of Serial to Ethernet Converter
[USR-TCP-Test] Testing Software