This FAQ introduces how to connect USR-WIFI232-B2 to the USR Cloud to achieve one-to-one Transmission with USR-VCOM.

Log on the web page of USR IOT Cloud and create an account:https://mp.usriot.com/.: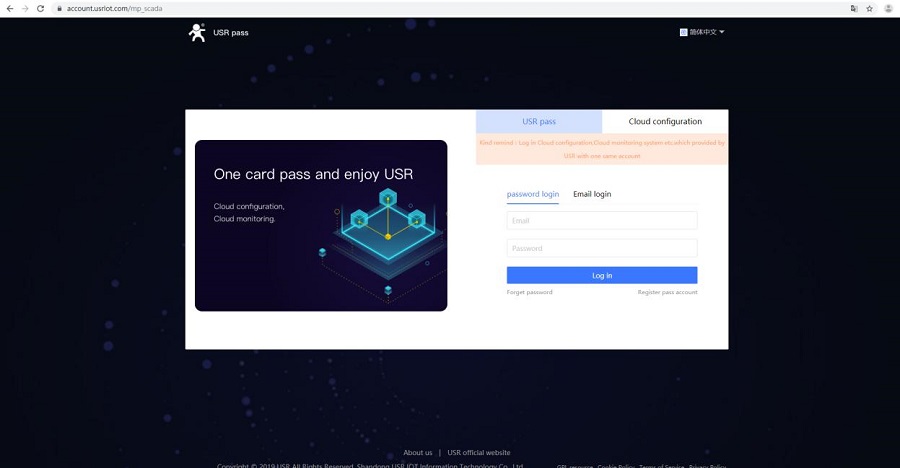 Add device and chose the automatically ID: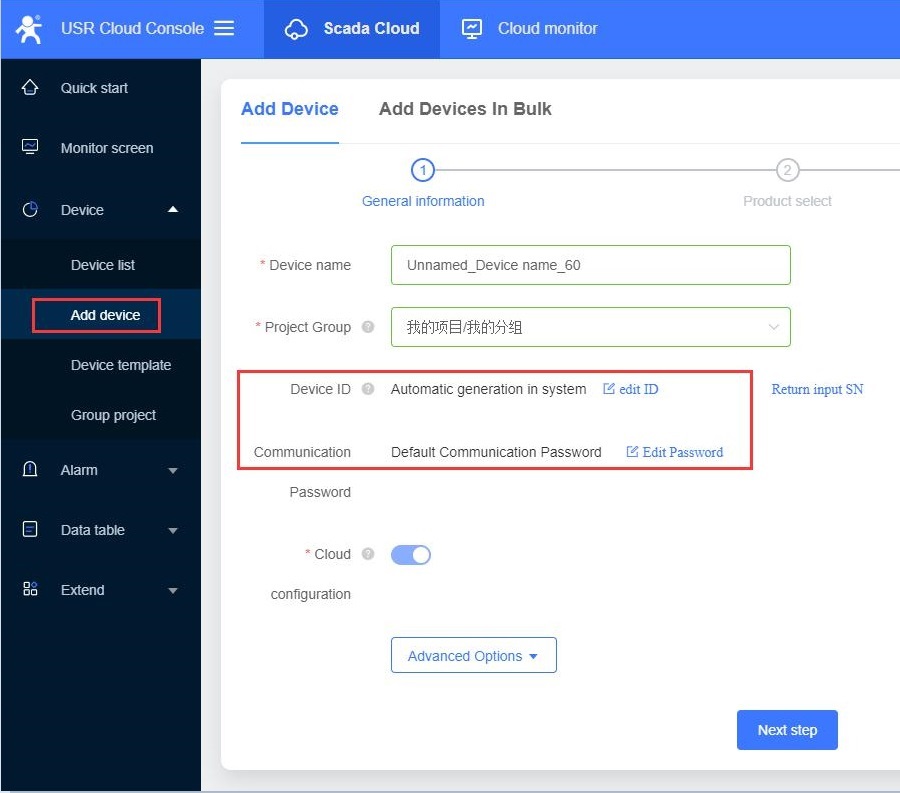 Next step, Chose transparent transmissions and download the Virtual serial software then confirm add: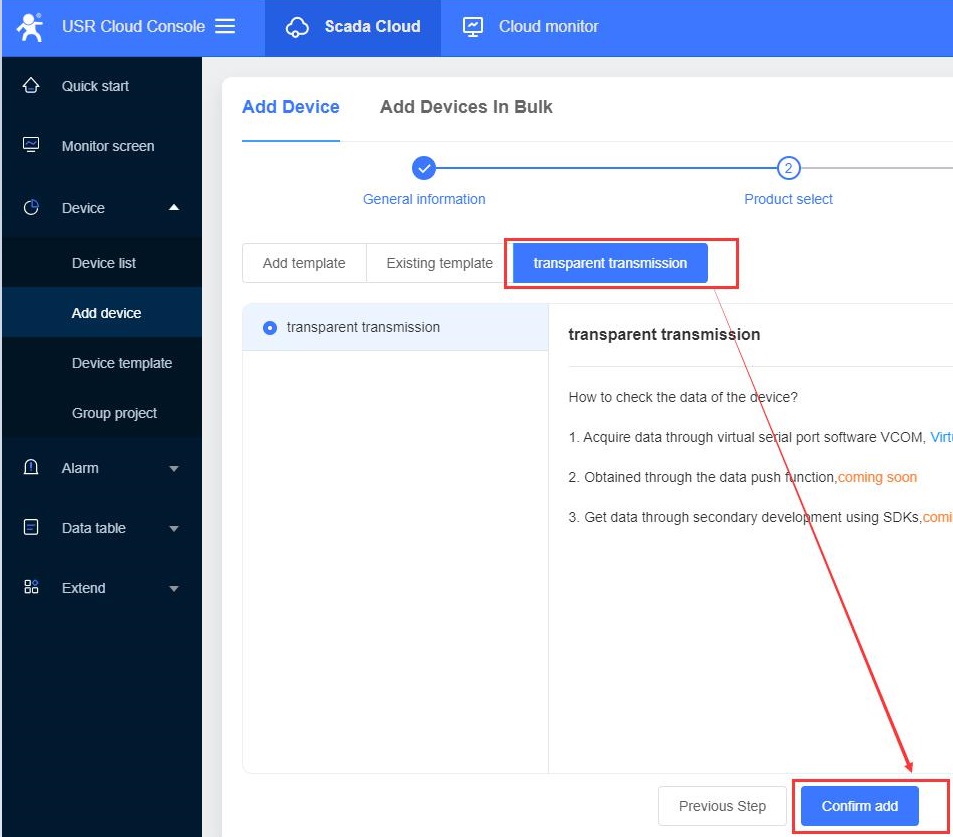 Virtual serial software USR-VCOM V4.0 that supports USR Cloud Software:
Download:https://www.usriot.com/support/downloads/VCOM_Setup_V4038exe.html
Record the generated Device SN and password and then finish.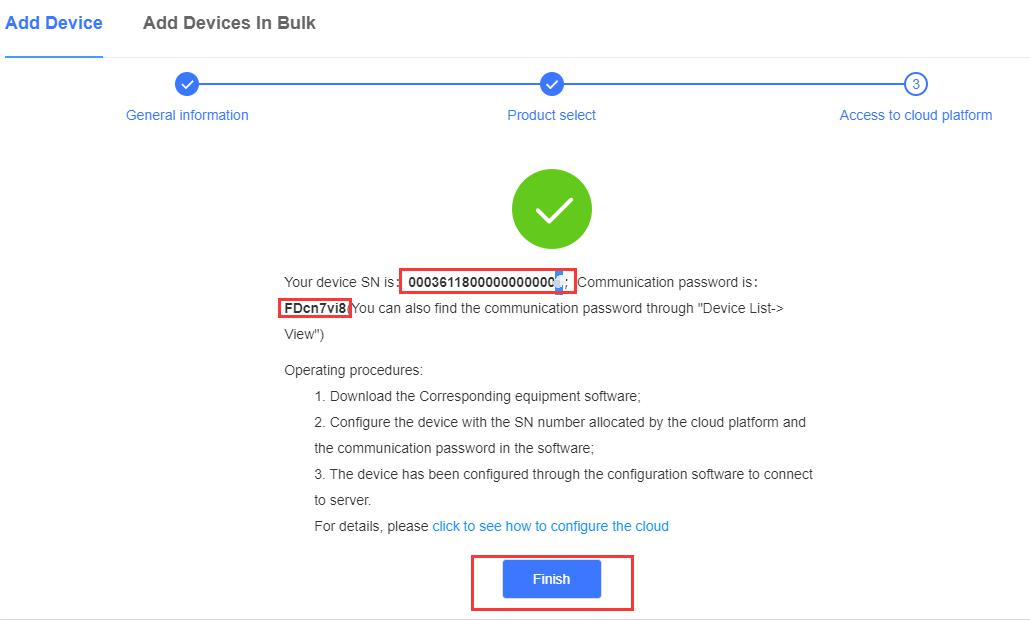 PC connects with the WIFI of B2.
Login to built-in webpage:10.10.100.254 and then chose the port and Server address of USR IOT Cloud as follows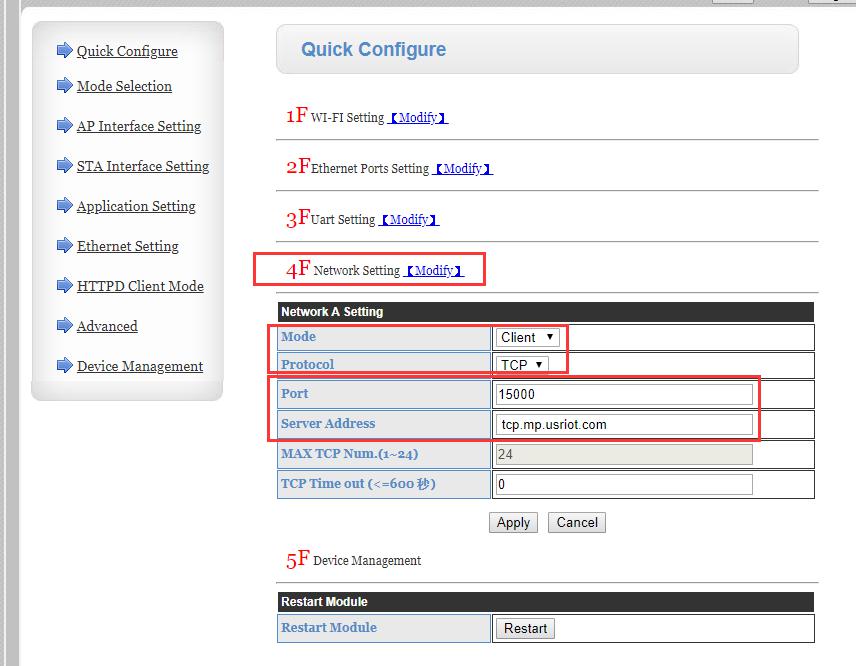 Enter the device SN and Password you just generated in the cloud type registration package: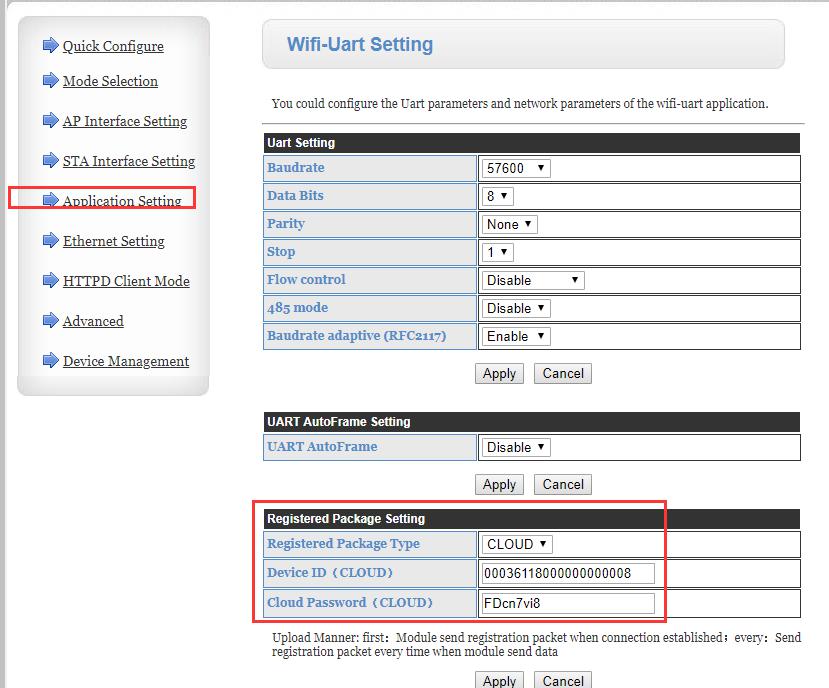 Restart the WiFi module and you will see a new device is online at device list: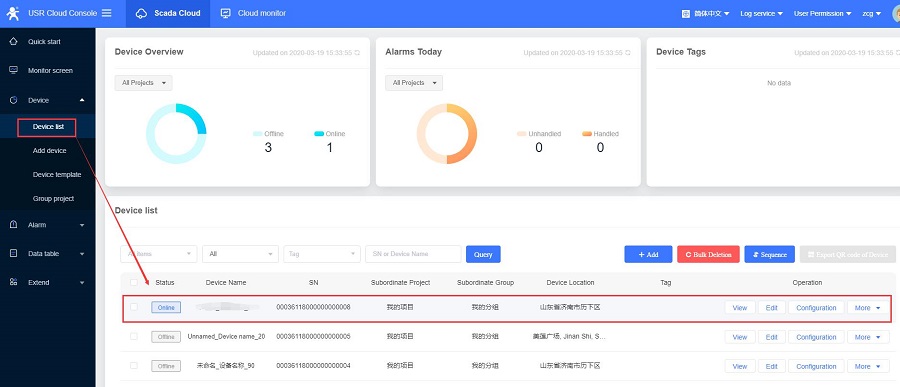 Open USR-VCOM Select the comport number and the device SN you want to transmissions: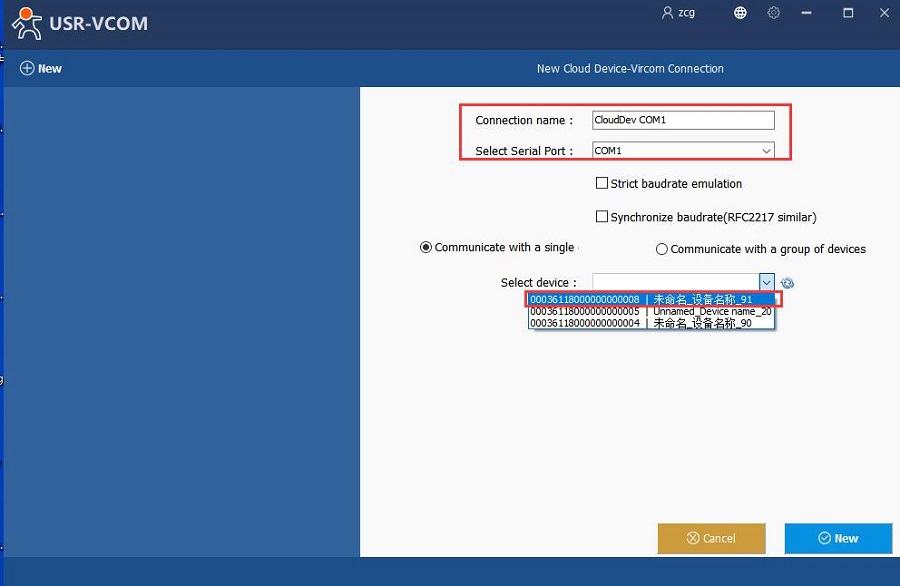 Press New and you will see we built the group successfully:
Open two serial assistant software and make transmissions: