How to Set Up the Cellular Modems and Remote Server Connection?
How to set up the industrial cellular modems USR-TCP232-730 and remote server connection?
Network Topology:
The serial port device sends data--->730--->Server
Server sends data --->730--->terminal serial device
Finally, the two-way data transparent transmission between the serial device and the server is realized.

Note: The server must have a public IP address or a domain name. It cannot be the IP address of the LAN. Otherwise, the server cannot be found on the Internet.
1. First open a network debugging assistant on the server side, set it to TCP server and local port number, start listening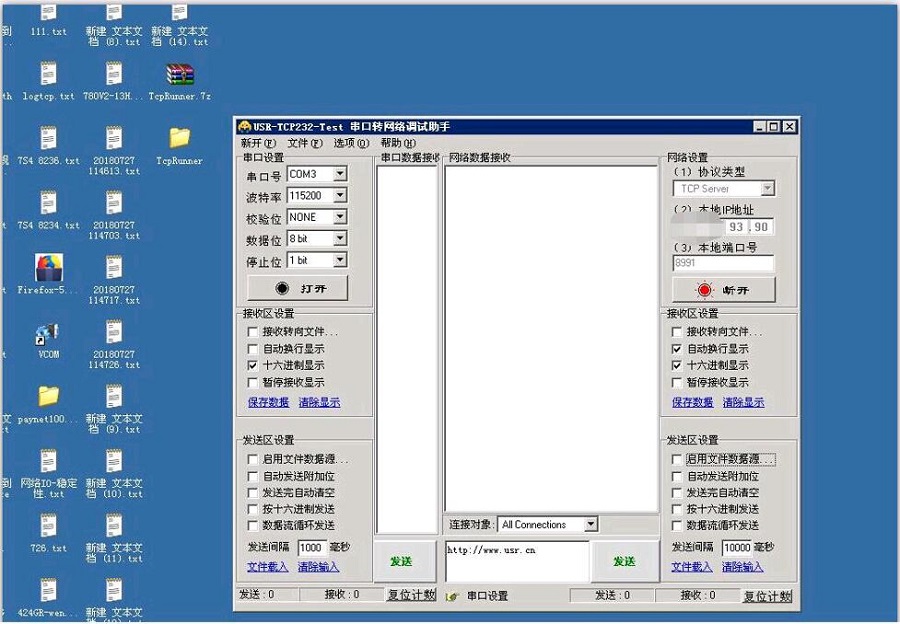 Network debugging assistant download address:
https://www.pusr.com/support/downloads/usr-gm3-setup-software.html
2.Download the 730 setup software:
https://www.pusr.com/support/downloads/usr-gm3-setup-software.html
The 730 serial port is connected to the computer through USB to 232/485, and the sim card is attached, the antenna is connected, and the power is turned on.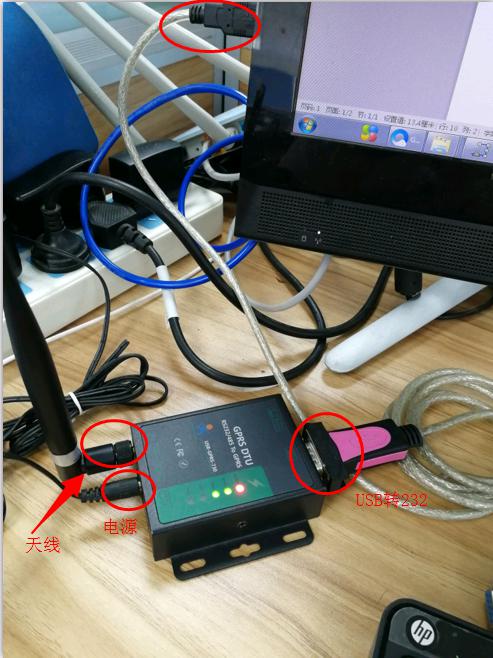 Open the setup software, factory default baud rate: 115200,n,8,1
Open the serial port ---> enter the configuration state ---> successful, it will return to the completion of the operation ---> modify the server address and port ---> set and save the parameters ---> DTU will automatically restart, will be connected after the restart server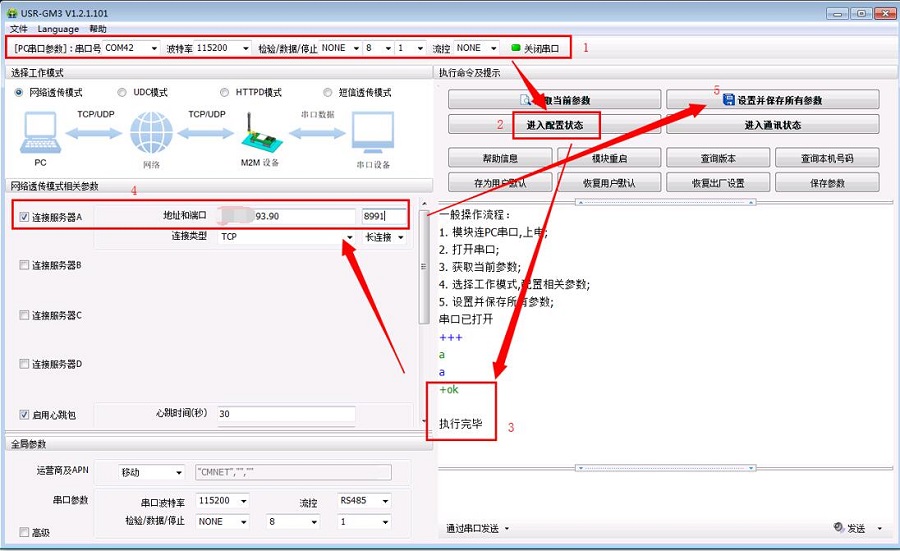 3. On the server side, you can see that there is already a connection object. The serial port and the server can send and receive data normally. When the serial port does not send data for a long time, the DTU will send the packet to the server actively. (This function can be canceled. Refer to the instructions of 730).
4.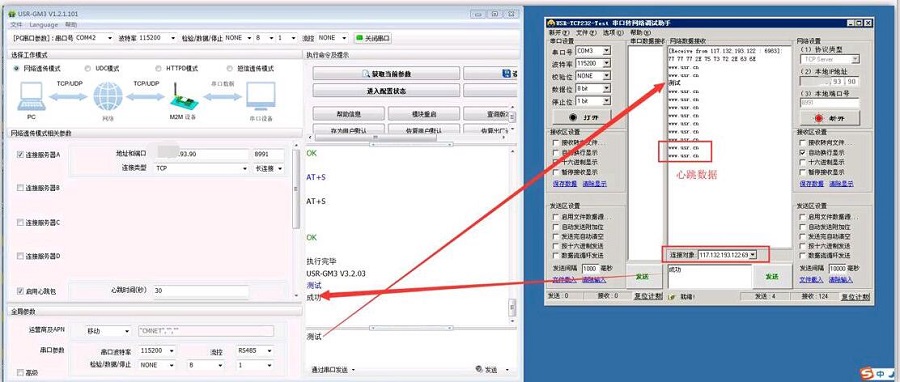 5. Up to now, the whole case is tested by USB to 232 to simulate serial port device. If it can be sent and received normally through USB to 232, then the USB to 232/485 serial cable can be disconnected and connected to the real serial device. It is also possible to communicate normally.
Note: The serial port parameters of the 730 should be consistent with the serial port parameters of the real serial device. Otherwise, the communication cannot be performed normally.