FAQ of Connect via TCP to Remote Serial Device
Q:【What is the product model?】:USR-TCP232-410S(serial to ethernet converter)
【Where do you purchase the products?】:Online
【What's the firmware version?(You can get firmware version from AT command AT+VER or settings webpage)】:3015
【How do you connect and configure the USR device?】: Web + setup tool
【What's your application? What do you want to realize?】: Connect via TCP to remote serial device.
I try to connect using Putty to the remote IP address on port 23 but it does not connect. I've tried changing port and IP address.

A:May I have a look at your settings? This is the correct setting:
Sensors -> Serial Port -> TCP232-410S -> Network -> Router -> PC
Q:That setup is correct, I've attached a screenshot of the settings page
Sensors -> Serial Port -> TCP232-410S -> Network -> Router -> PC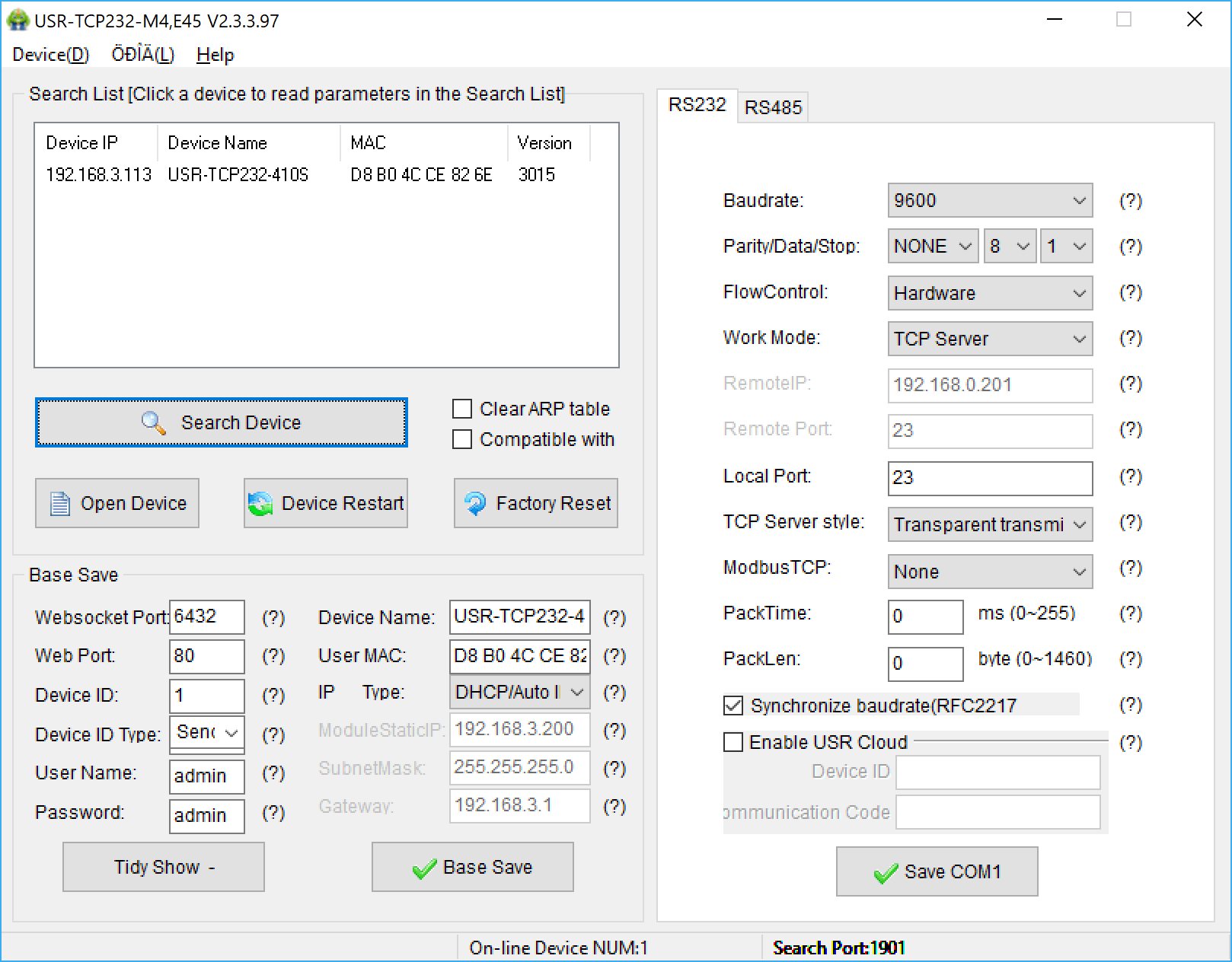 Q:add a V-com on your PC using V-VOM.exe,don't quit the software
the v-com work at client mode ,remote IP:192.168.3.113, remote port:23
open TCP232-Test.exe, open the V-COM
then you can send data from sensors to V-COM
For more information, please click FAQ link: https://usriot.com/support/faq/777.html