How to Reset Ethernet Module?
Question:
I own several USR-TCP232-T2 modules, which are Ethernet modules.
I use to integrate some serial devices into my network. Unfortunately I lost credentials for one of these modules. I can continue using it but I am not able to change the configuration of the module. I have full physical access to the the device and I'm wondering whether there is a possibility to reset the credentials to the standard? The reset description in the manual requires the access to the web UI or software, but I don't have access because of missing credentials. Could you provide another descriptions which doesn't require the access to the UI?
I'm not sure, which firmware version is on the module, but I assume it's the version 4017 as my other modules also use this version.
Answer:
1. You can use M0 to set up the software and search for the device. Right click and select reset to restore the factory value.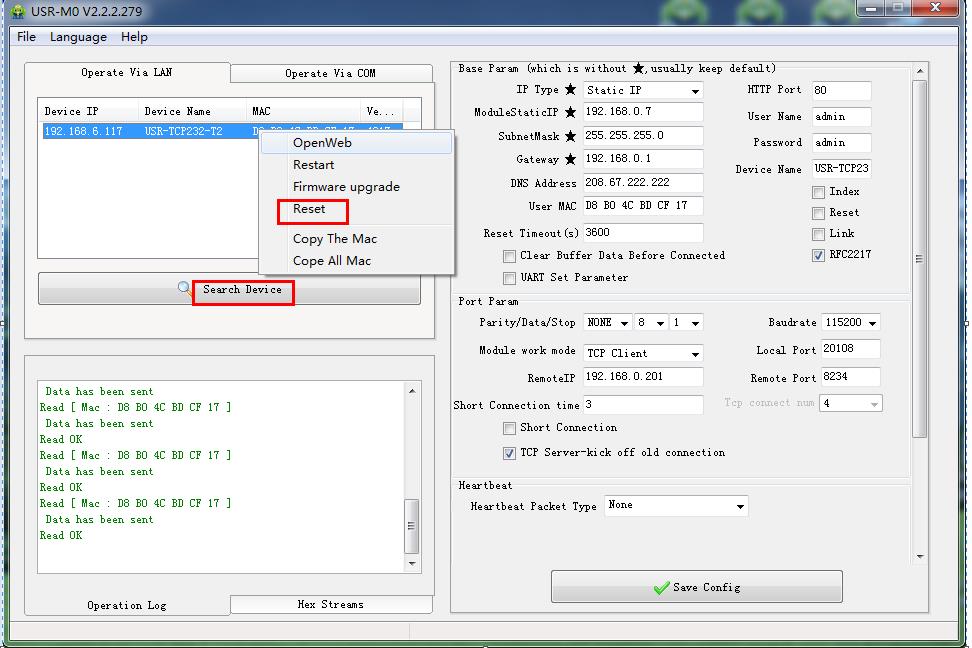 2. You can also use the serial port AT command, +++a to enter the configuration state, AT+RELD restores the factory value.