How to Set Up PPTP Client of Cellular Modems?
How to Set Up PPTP Client of Cellular Modems?
VPN connection that supports PPTP. The basic set up steps of industrial modem USR-G781 are as follows: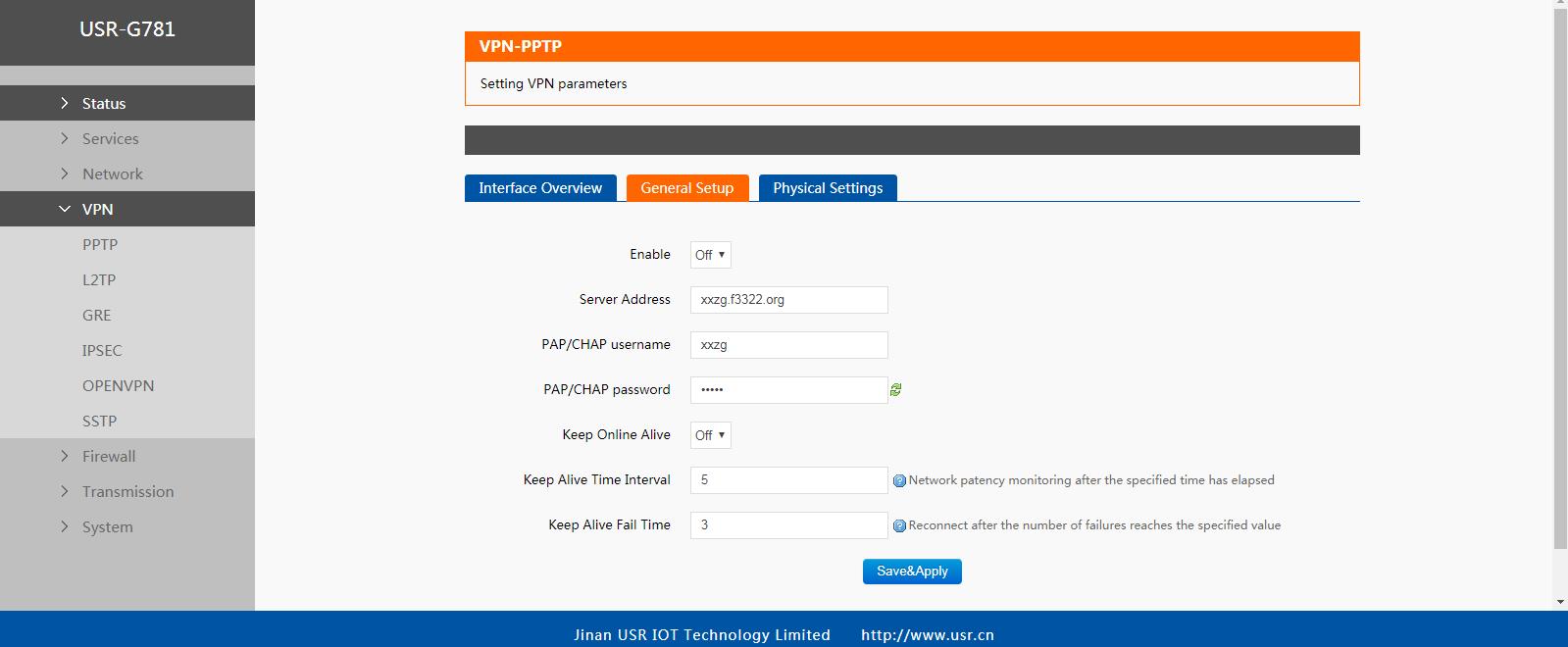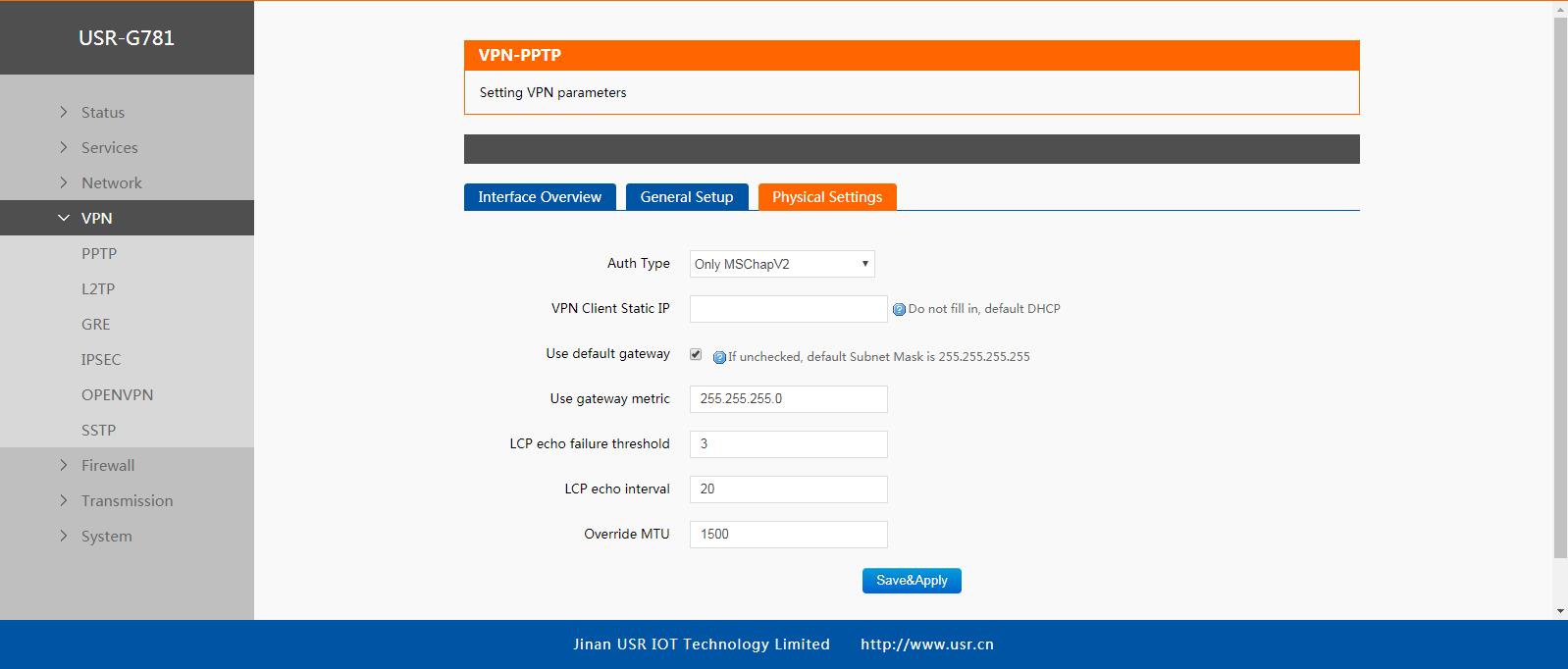 The server address, user name, and password are basic parameters; advanced parameters such as authentication methods can be set.
Identity authentication: Only MSChapV2 means that only MPPE encryption is supported; MSChapV2 EAP PAP CHAP means support for MPPE encryption and multiple authentications; others indicate no processing, default state, by default only CHAP authentication;
VPN static IP: support static IP
LCP response interval: the heartbeat interaction interval under the link idle time, the default is 120 seconds;
LCP response failure threshold: a threshold for sending a fault reconnection for a link;
MTU: Maximum transmission unit, default 1500, can be reduced as required;
After the device is restarted, the PPTP-VPN virtual NIC is displayed, indicating that the PPTP-VPN has been established.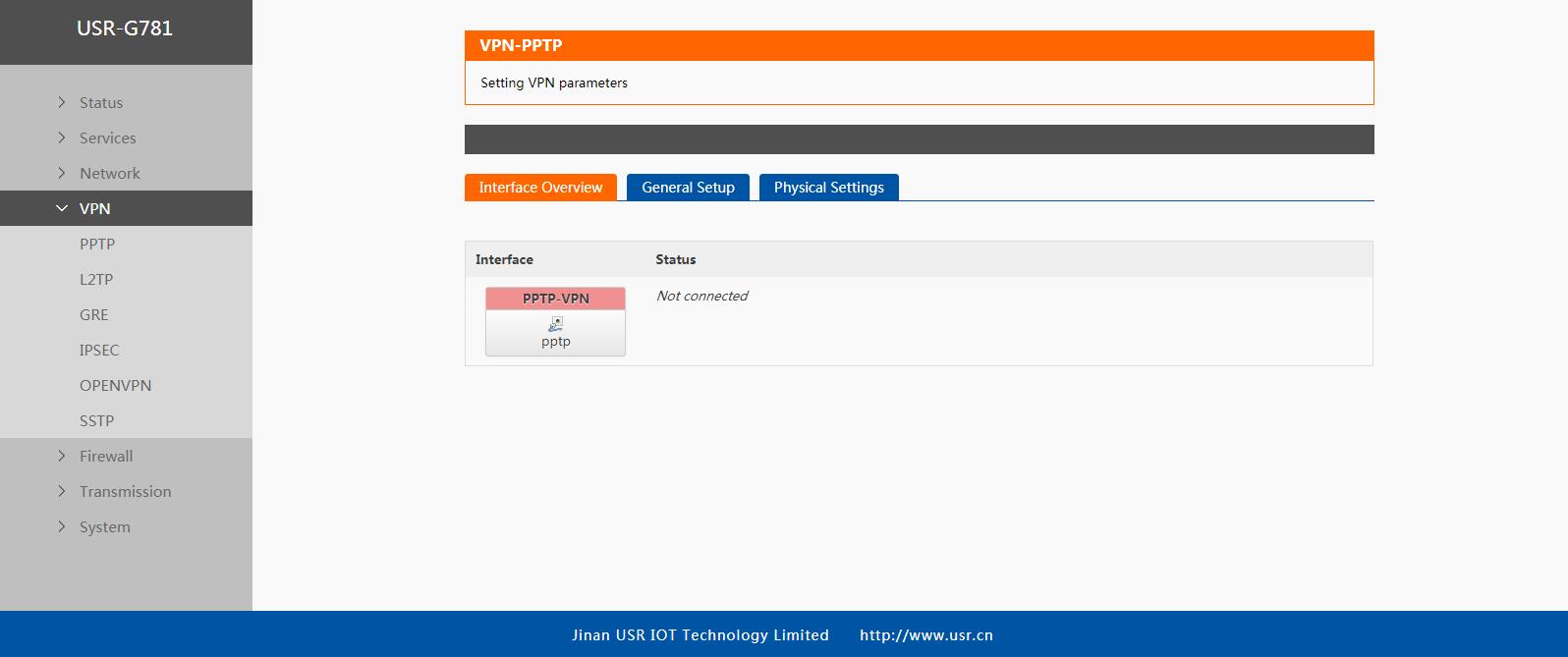 USR-G781(Industrial modems) device LAN port device can ping the PPTP server virtual address.