USR-WIFI232-630 Modbus RTU transfer to Modbus TCP Function
Overview
This manual is to introduce USR-WIFI232-630(Serial to WiFi Converter) Modbus RTU transfer to Modbus TCP function.
1.Function introduction
Modbus protocol is application layer message transport protocol. Modbus protocol has following two communication method:
l Modbus TCP: Based on Ethernet and TCP/IP protocol.
l Modbus RTU/Modbus ASCII: Based on asynchronous serial transmission(Such as RS232/RS422/RS485).
USR-WIFI232-630(Serial to WiFi Converter) supports Modbus RTU format data transfer to Modbus TCP format data.(Don't support Modbus ASCII format data)
2.Configuration
User can configure 630 to Modbus RTU<=> Modbus TCP mode by Web Server as follow: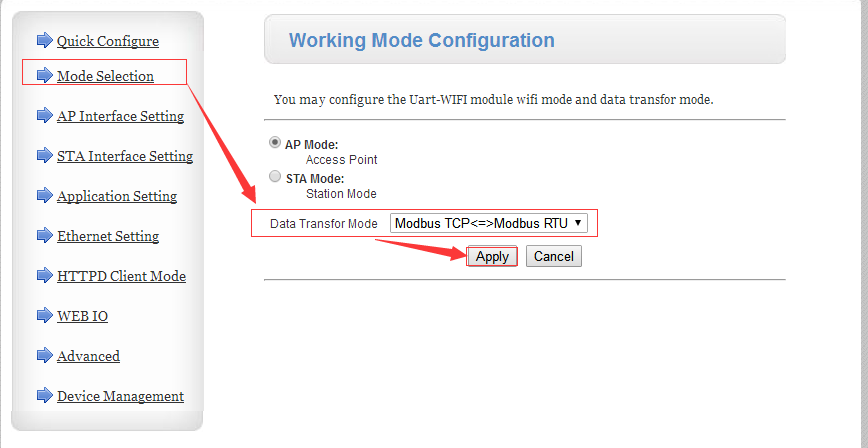 Figure 1 Configuration