USR-G781 Local Log Download Export
This FAQ explains USR-G781(Cellular modem) local log download export.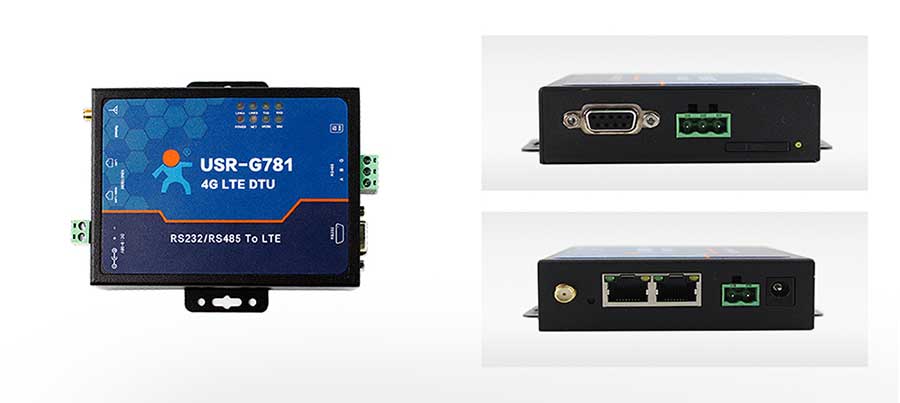 1. Hardware Connection
Connect the power adapter network cable and serial port cable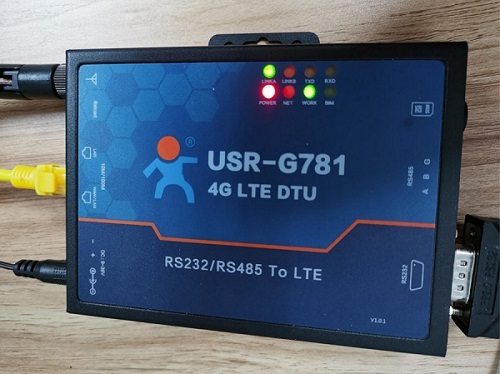 The computer is set to connect to the USR-G781 LAN port in DHCP mode:

2. View Logs
Login router default gateway address:192.168.1.1The user name and password are both admin.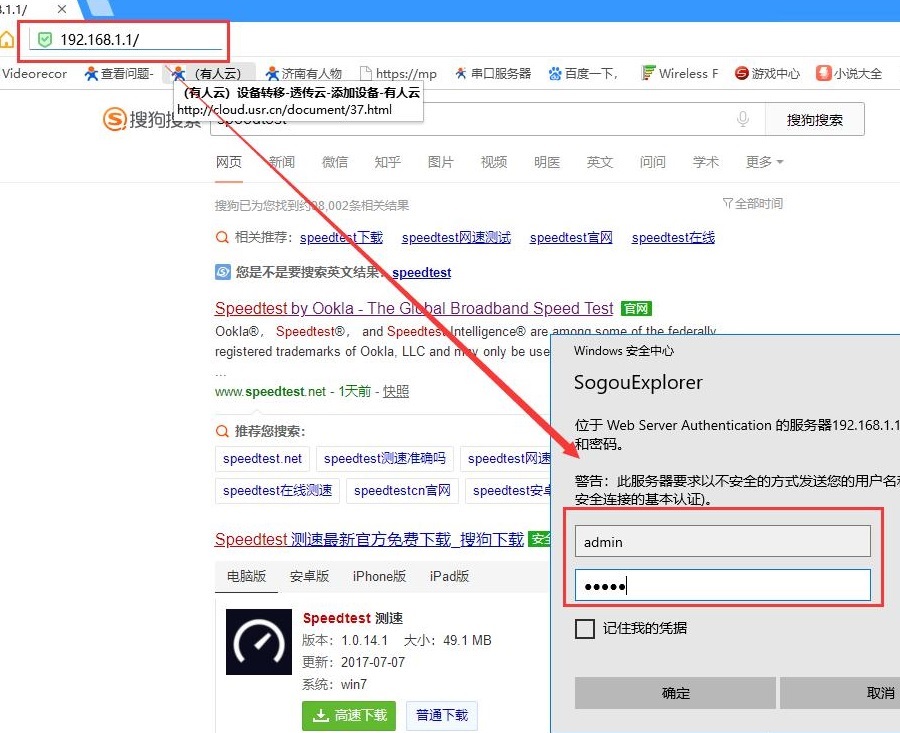 Enter the system -- basic setup interface:
Local log kernel log level, support : debugging information attention warning error critical alert emergency, a total of 8 levels;
Debug is the lowest, the highest is the emergency;
Application log level: ibid;

Logging type (include :kernel application VPN) supports instant view and clearing: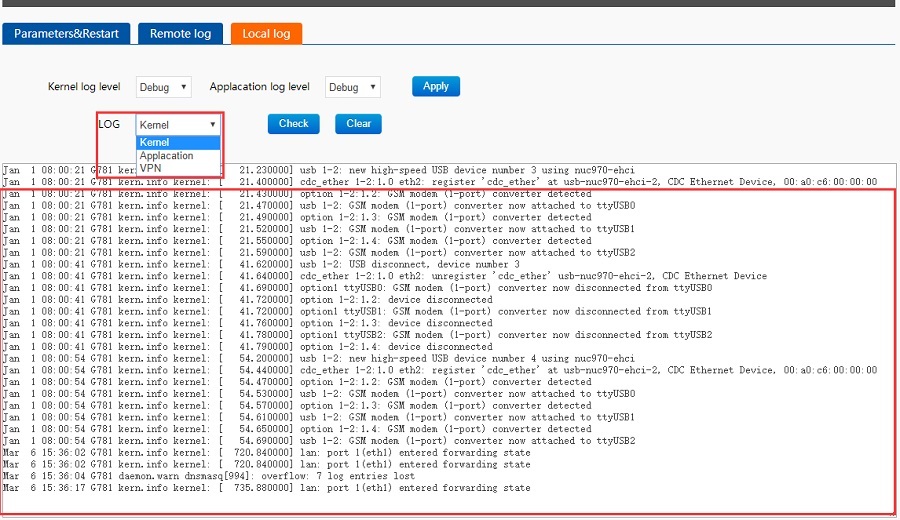 Click generate and download the compressed file: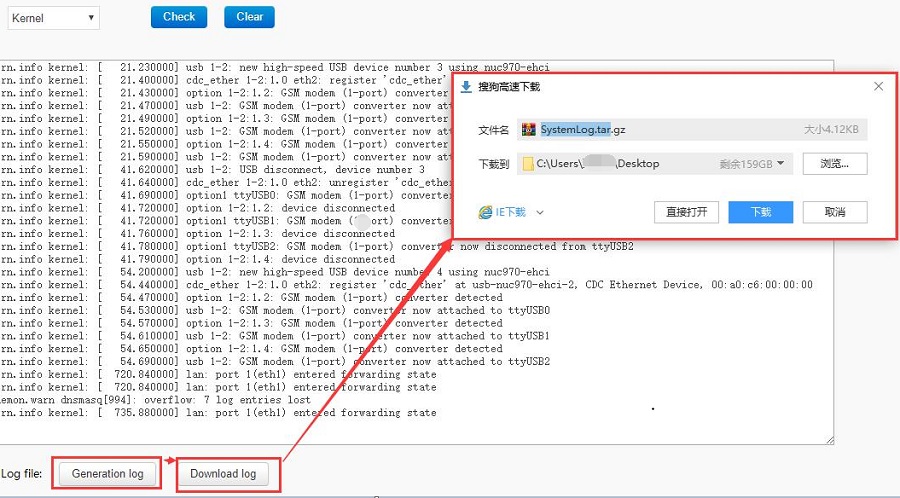 View it in Text or notepad++: