Old Firmware before V1.2.10 Update Instructions of Cellular Modem of USR-G781
Old Firmware before V1.2.10 Update Instructions of Cellular Modem of USR-G781
Content
1. Overview 3
1.1 Test environment setup 3
1.2 Download the set up software at the web page 3
1.3 Get firmware
2. Start the first step(Old file to V1.2.10) 5
2.1 Upgrade via web page 5
2.2 Write MAC procedures and decryption procedures 8
3. Upgrade phase second(V1.2.10-V1.2.13) 10
4. Step 3(V1.2.10-V1.2.30(En)) 11
1. Overview
If some customers have very old firmware which is before V1.2.10 and has not been updated for a long time .It is impossible to upgrade through direct upgrade, you need to upgrade through the ways describe in the document.
1.1 Test environment setup
G781 and the PC connect with same router gets the IP of the same network segment automatically .Get the IP address automatically.

1.2 Download the set up software at the web page
https://www.usriot.com/products/industrial-4g-lte-modem.html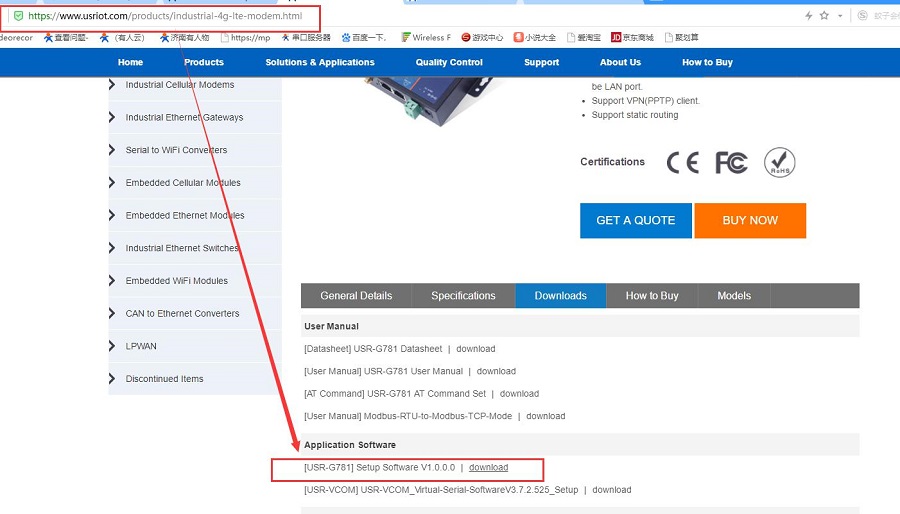 1.3 Get Firmware of Cellular Modem USR-G781.
You can contact our service engineer to get this kind of file as follows.

Unzip the file and open it:

Select your version in the appropriate section and open it.Here we take the firmware version V1.10. As an example.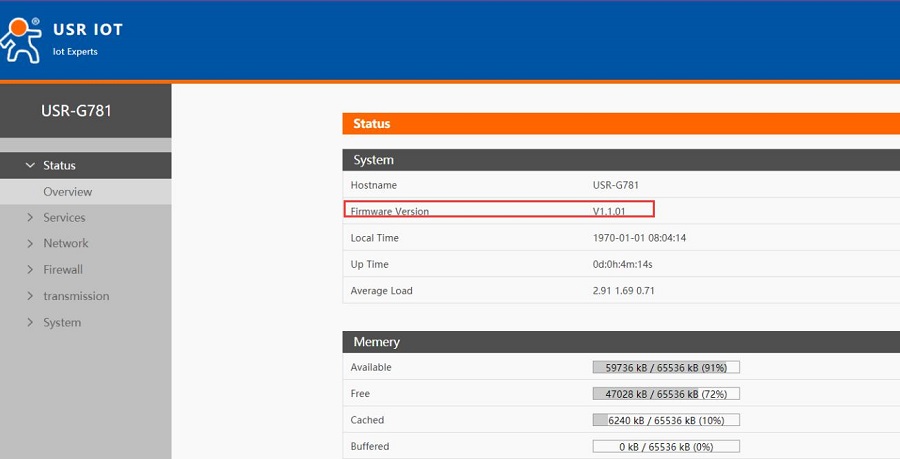 2. Start the first step (Old file to V1.2.10)
2.1 Upgrade via web page
Open set up software and check the IP address query the assigned IP through AT Command: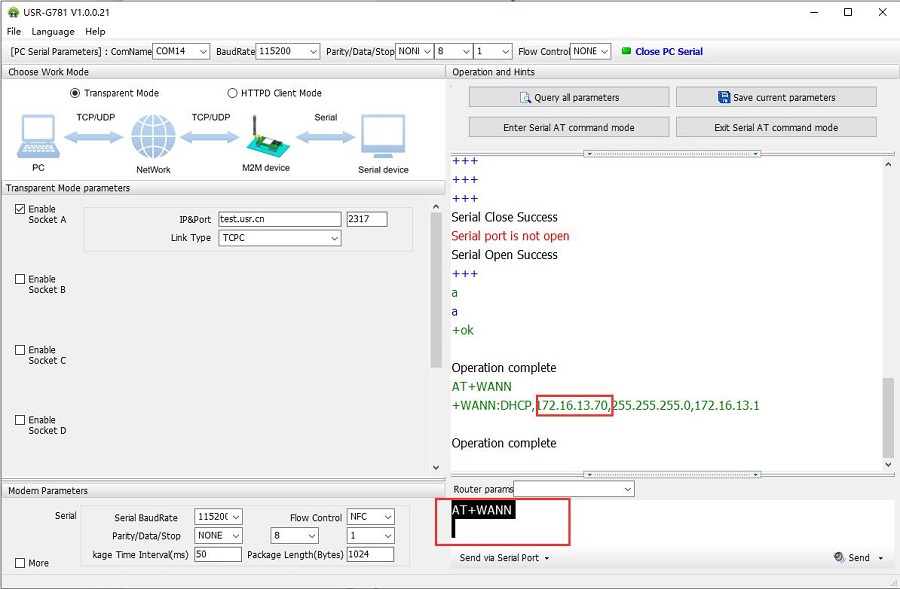 Use this address to access the built-in web page: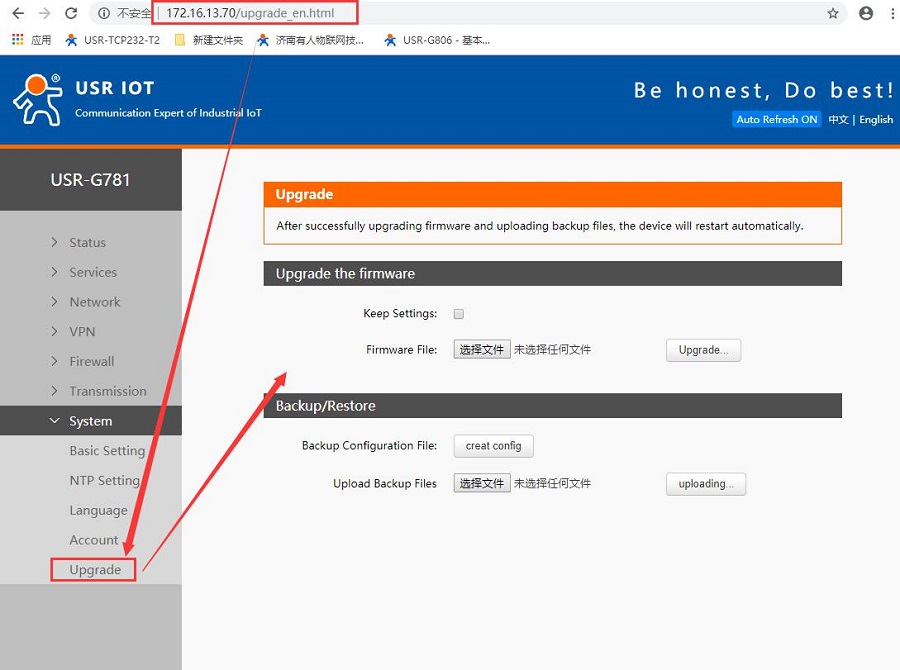 Select and open the first file:

Firmware list as follows:

Upgrade the first one.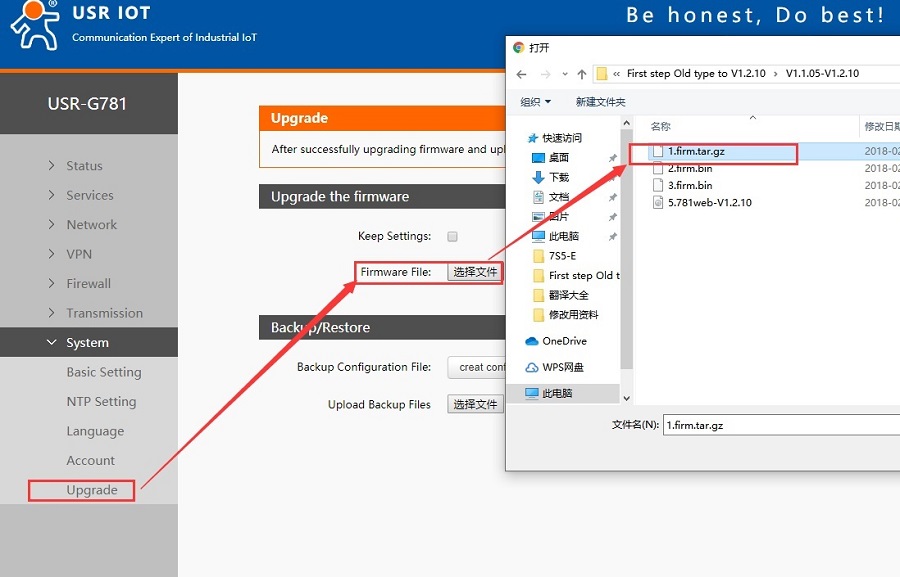 Upgrade process, do not refresh the web page and power off, even if the network is down, also want to wait more than 5 minutes to operate.Or our device will be damage.
Until the screen shows success, a file has been upgraded successfully.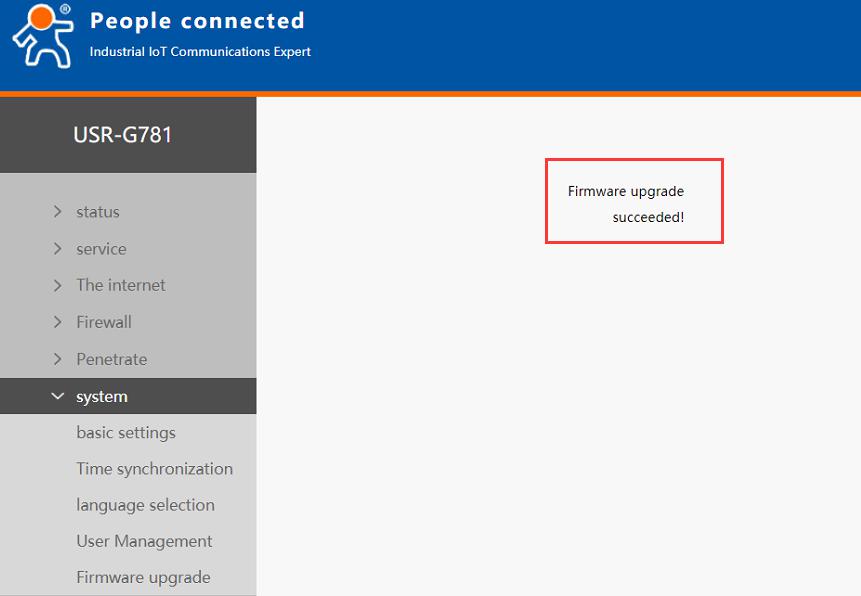 Then upgrade in the order of the files(1->2->3->5)
Please notice that when you finish update the first file.you need restart the device.There is no need to restart after upgrading other files.
After this phase of upgrading your firmware stay in V1.2.10
2.2 Write MAC procedures and decryption procedures
Please find the MAC address under the qr code label on the back of the device and record it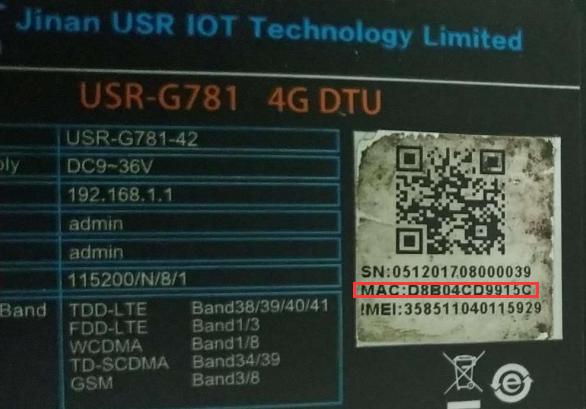 Enter the configuration state and write the MAC address of above picture shown: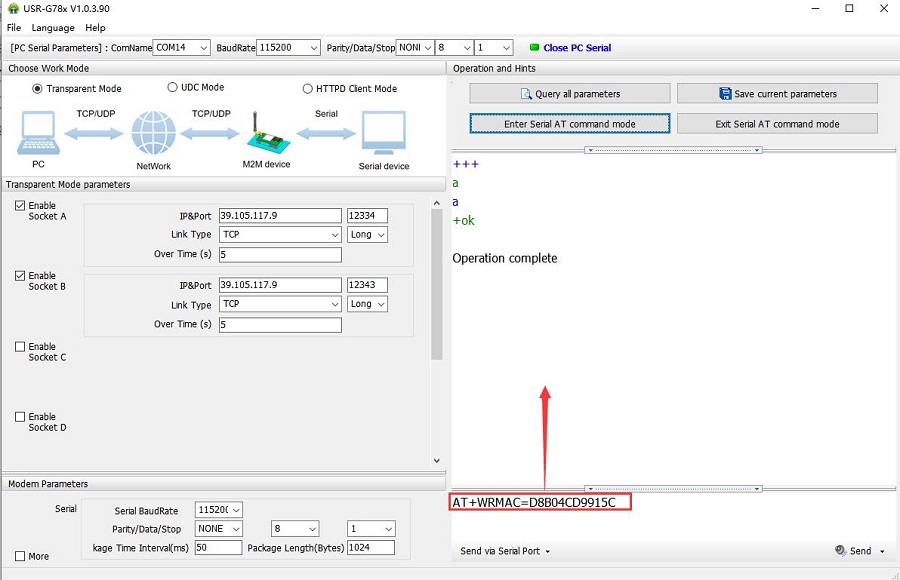 Send At command :AT+USRISBEST, Get the return value and record it.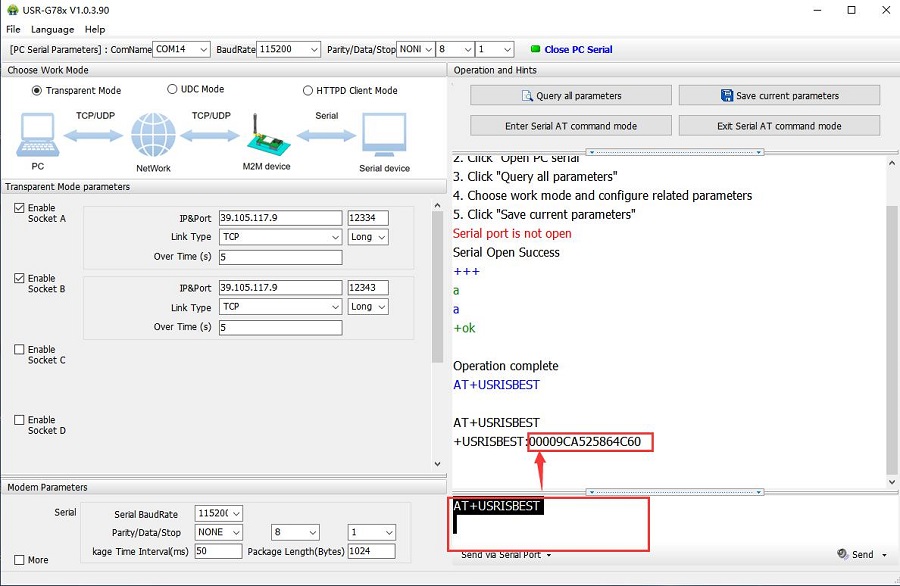 Open decode software copy the password code to the blank and produced a new string: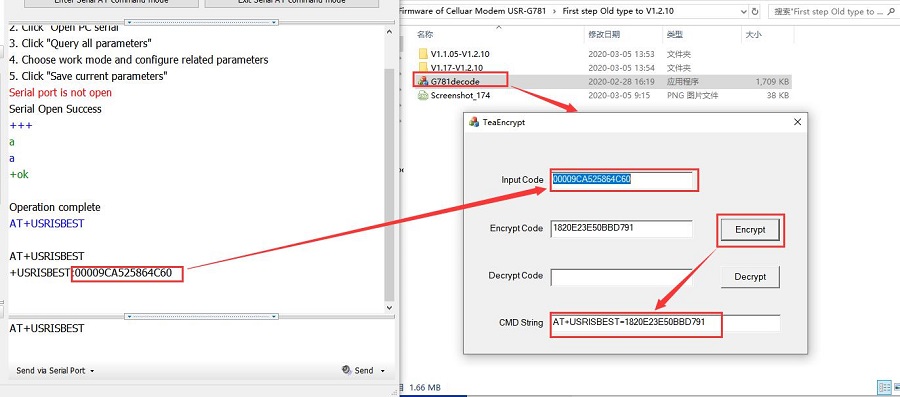 Send the CMD String through AT Command and restart the device: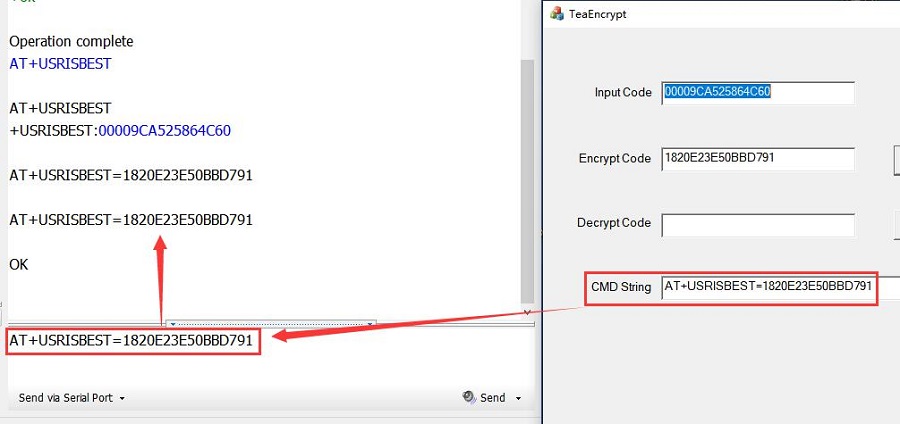 3. Upgrade phase second(V1.2.10-V1.2.13)
Open the second file:

Click the 'start' button to start the upgrade.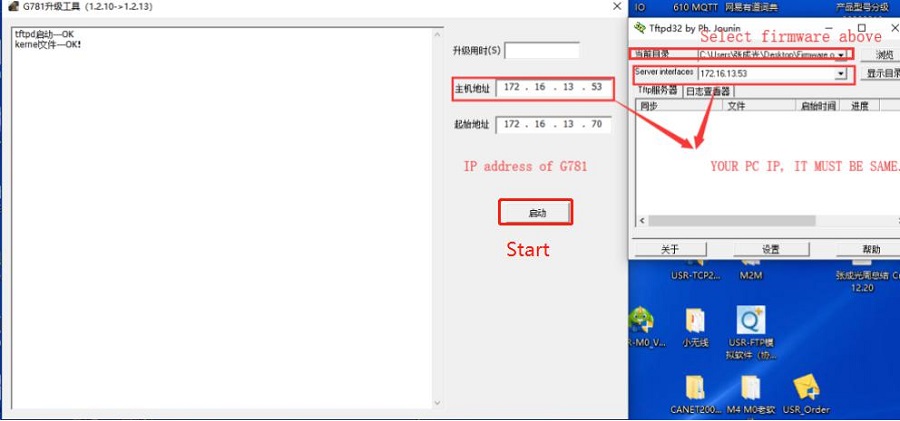 The upgrade is complete, the whole process will take about 2-3 minutes, please wait patiently.
After the upgrade is completed, compare SN and MAC with the SN and MAC of the device as shown in the following figure, if consistent, the upgrade is successful.If inconsistent, you need to reset the MAC or rewrite the firmware.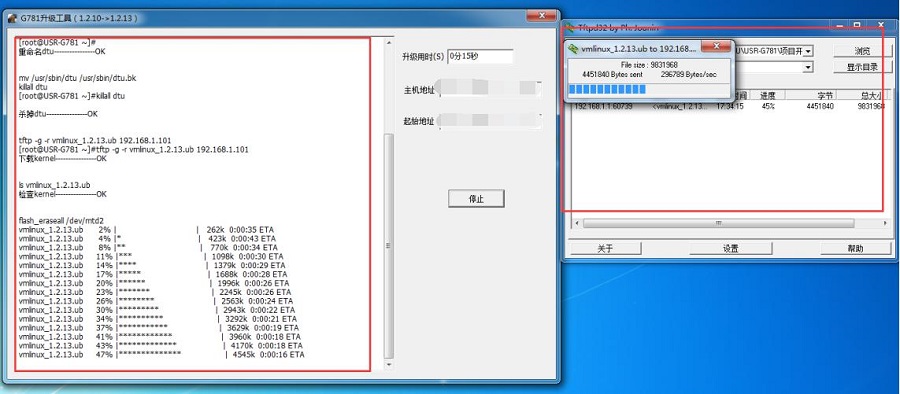 The firmware version number after you upgrade is V1.2.13.
4. Step 3(V1.2.10-V1.2.30 (En))
Open the third one and update through built-in web page.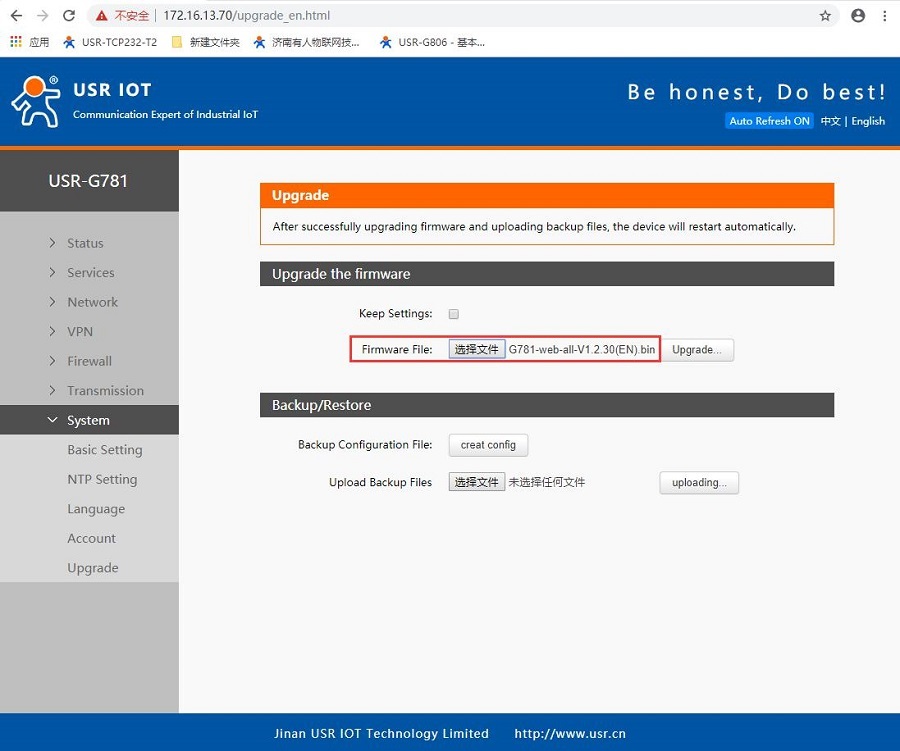 After you update you can see your firmware is V1.2.30(EN) through web page.