Connecting USR232-302 Using PHP Web Socket
Question:
What is the product model?】: Serial to Ethernet Converter USR RS232-302
【What's the firmware version?(You can get firmware version from AT command AT+VER or settings webpage)】: V4018
【How do you connect and configure the USR device?】: Connect to TCP Client, configure is default
【What's your application? What do you want to realize?】: My program is a website written in PHP and using a web socket to connect to remote devices. I need to implement a web socket connection to the heat meter through your device. The problem is that command packets are sent via USR programs, and not sent via PHP soket. Could you throw off examples of connecting to your device through a web socket using PHP or other programming languages.
Answer:
httpsD function of Serial to Ethernet Converter USR RS232-302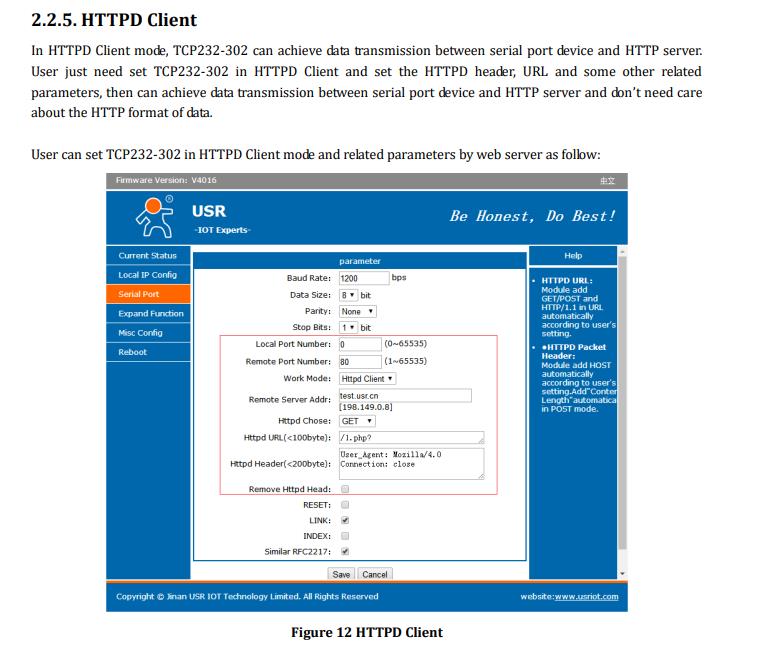 https://www.usriot.com/support/downloads/user-manual-usr-tcp232-302-user-manual.html