USR-G781: MODBUS RTU to MODBUS TCP protocol conversion
This article introduces the MODBUS RTU to MODBUS TCP protocol conversion of USR-G781.
USR-TCP232-Test software download address:
https://www.usriot.com/support/downloads/usr-tcp-test-testing-software.html
1. Insert the SIM card and connect the LAN port of G781 to the computer through a network cable. Connect the serial port of G781 to the computer by an RS232 or RS485 serial to USB cable. Then power on the device. The default LAN port IP of G781 is 192.168.1.1. Enter 192.168.1.1 in your browser, the username and password are both admins. Then we can enter the built-in web page of G781.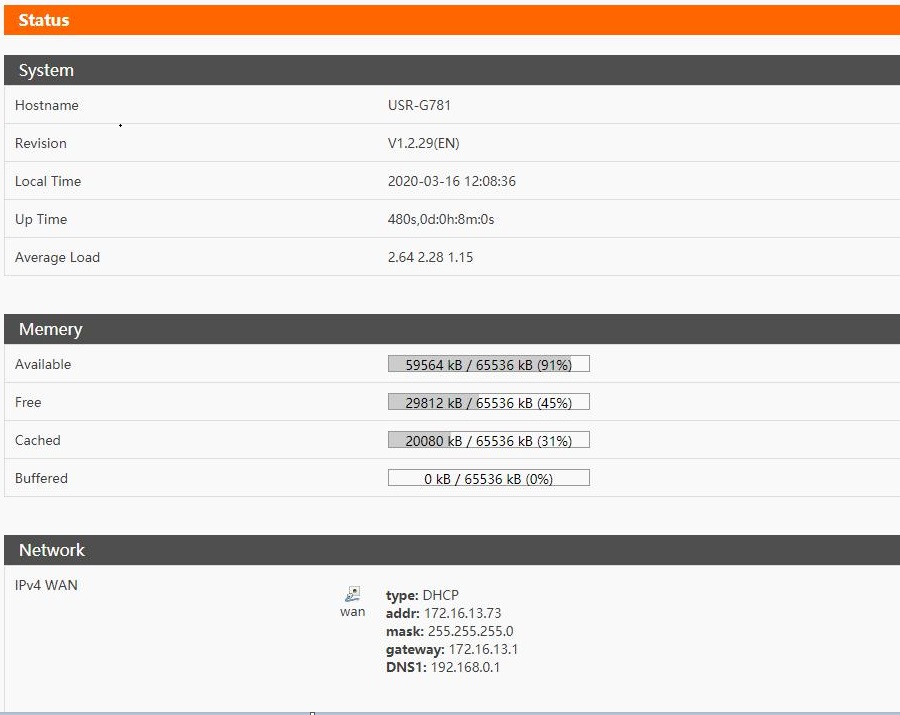 2. If you are using an APN card, then you need to set the APN address, username and password on the built-in web page. Click Save&Apply, then restart the device.
After the device is registered to the network, the NET light and SIM light will be on.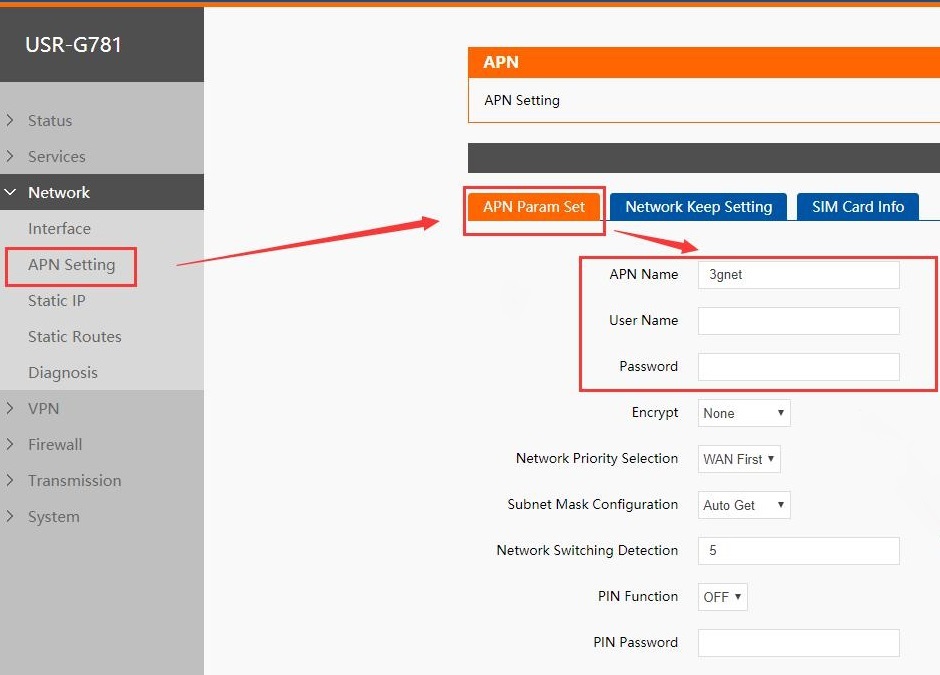 3. Set the serial port parameters, these parameters should be consistent with the serial device.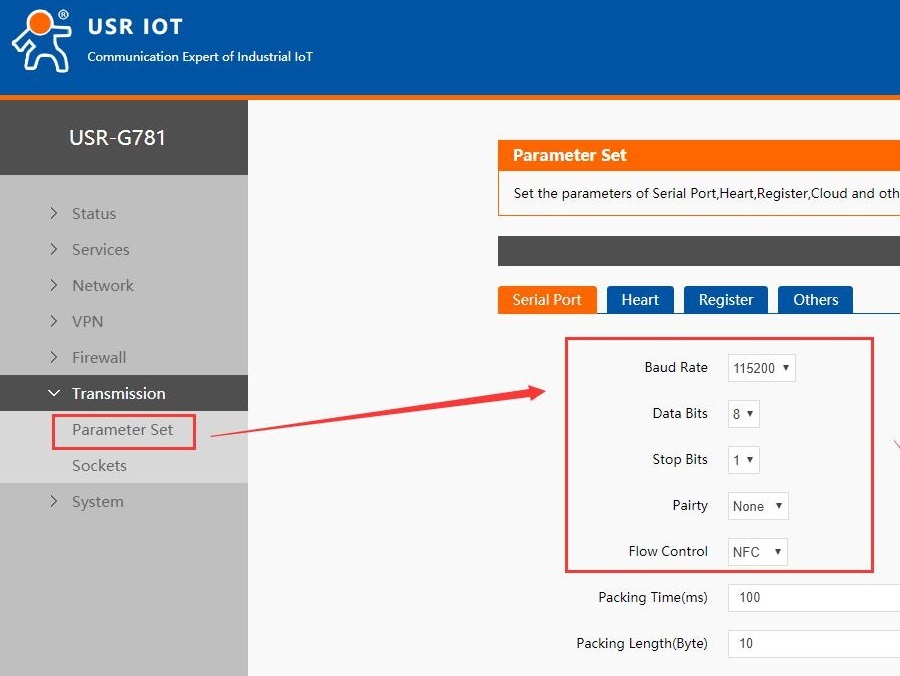 4. Set the work mode to MODBUS, TCP Client, the remote address is the IP address of the computer. Set the port to 1200. After configuring all the parameters, power-on the modem USR-G781.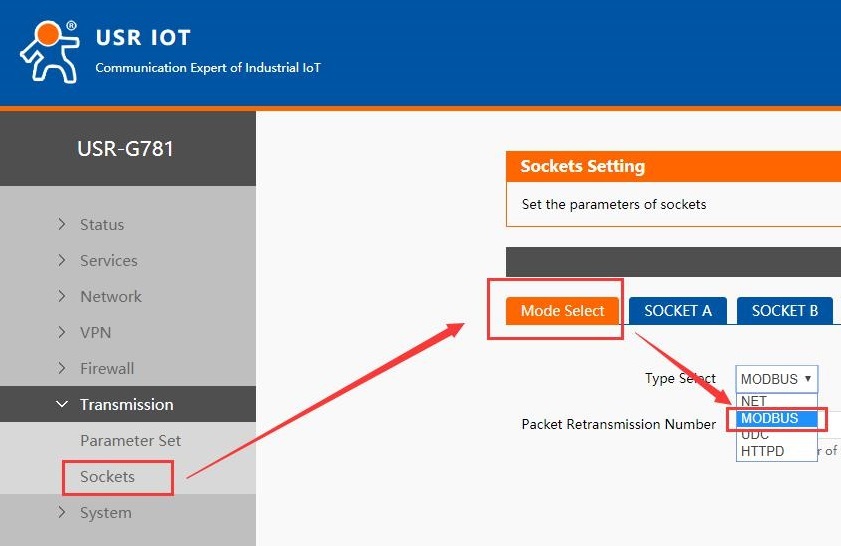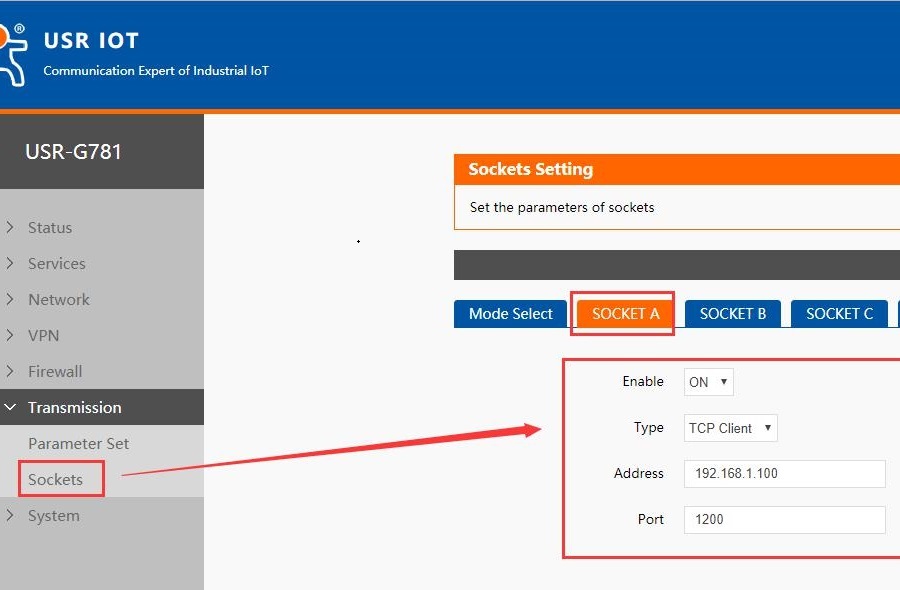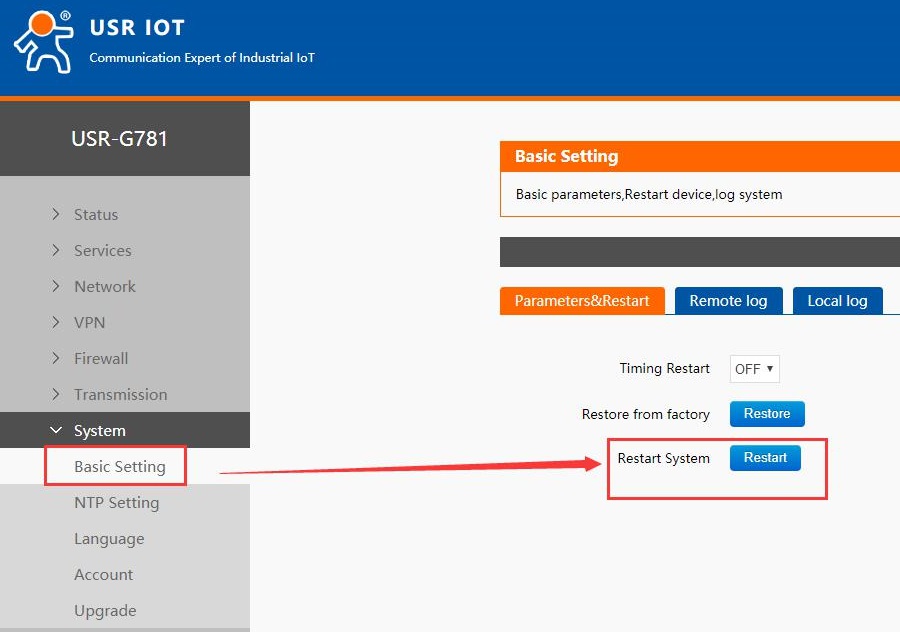 5. In the USR-TCP232-Test software, click to open the serial port of G781. The work mode of the computer is TCP Server, the port is 1200. When I send MODBUS RTU protocol data from the serial port, I can receive MODBUS TCP protocol data from the network. Similarly, G781 can also convert MODBUS TCP protocol data on the network into MODBUS RTU protocol data on the serial port.