USR-M0 Series Firmware Upgrade
USR-M0 Series include M0 series serial to Ethernet module and M0 series serial to ethernet converter. This article is to introduce how to upgrade USR-M0 Series Firmware.
1.It is best to upgrade the firmware with a wired network. The module and the computer can be connected to the router at the same time or the module can be directly connected to the computer. (Because the wireless network is unstable), please make sure that the computer has only one IP address before upgrading.
2.After the hardware is connected, upgrade the firmware by setting the software, do not change the IP and MAC addresses, set the firmware path (it is recommended not to have a Chinese path), and then click to upgrade the firmware.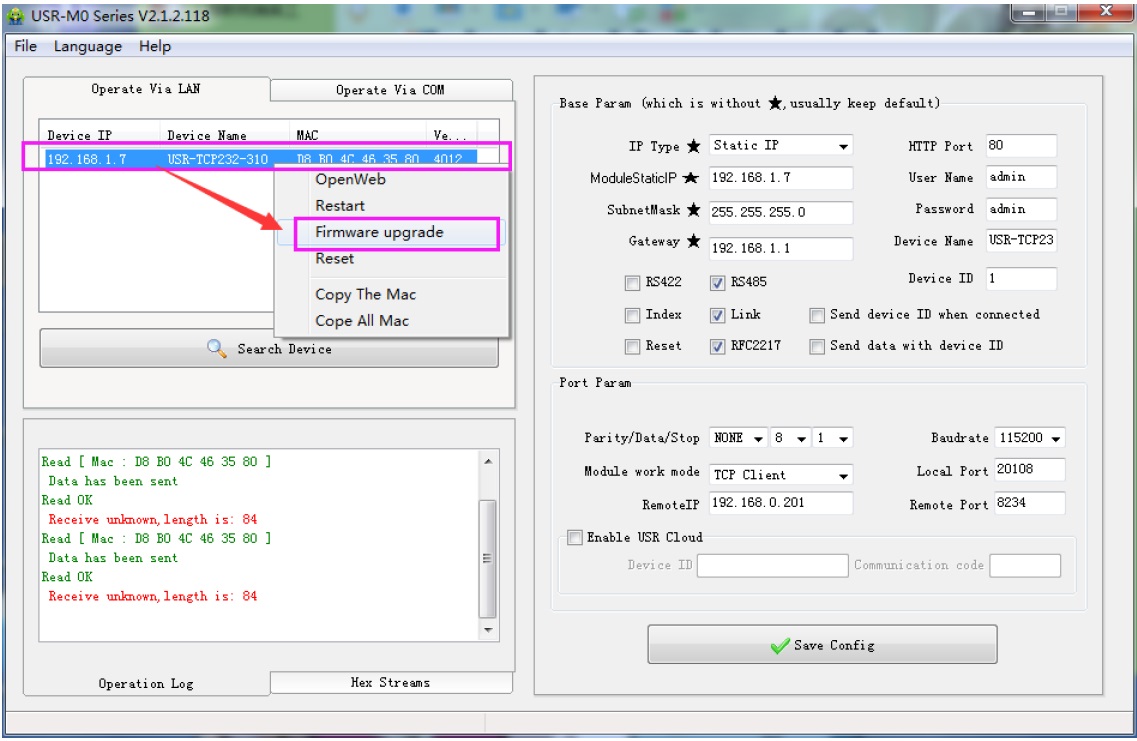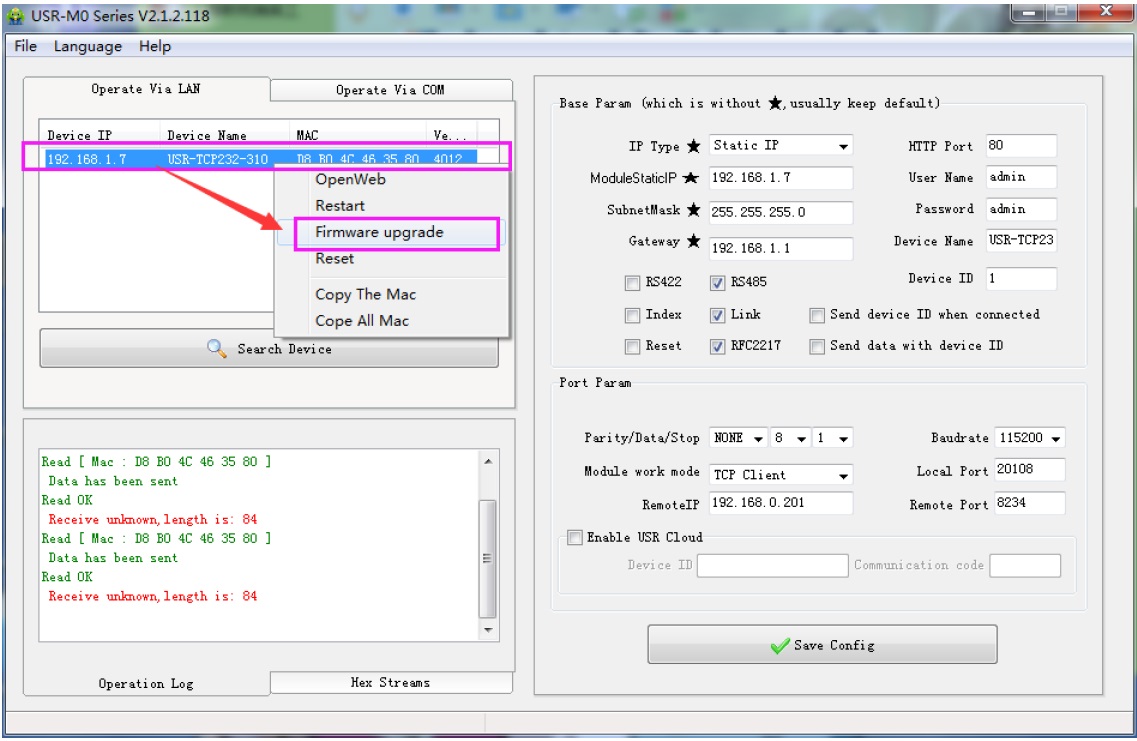 3.There is a progress bar during the upgrade. When the progress bar reaches 100%, the upgrade will be successful and the upgrade will be completed. The following steps can be ignored. If the upgrade fails, please continue with the steps.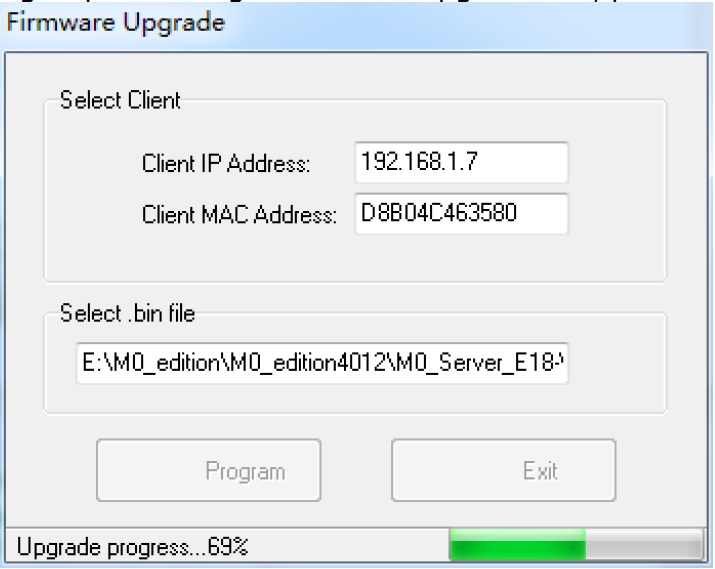 4.If the upgrade fails, power off the module first, then power it back on, and search using the search software. Right click on the blank and find the upgrade firmware.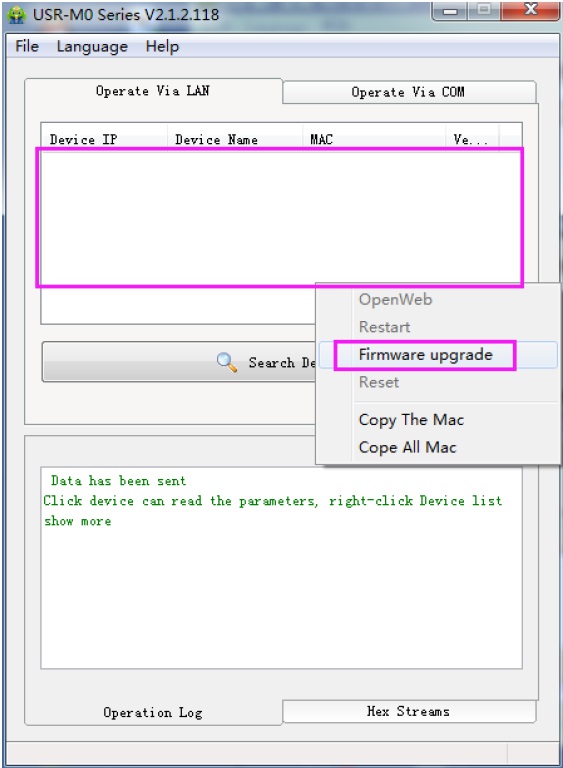 5.IP and module original IP and computer IP with the same network segment (preferably the original IP of the module), the MAC address can be changed to 112233445566, then set the firmware path, click upgrade.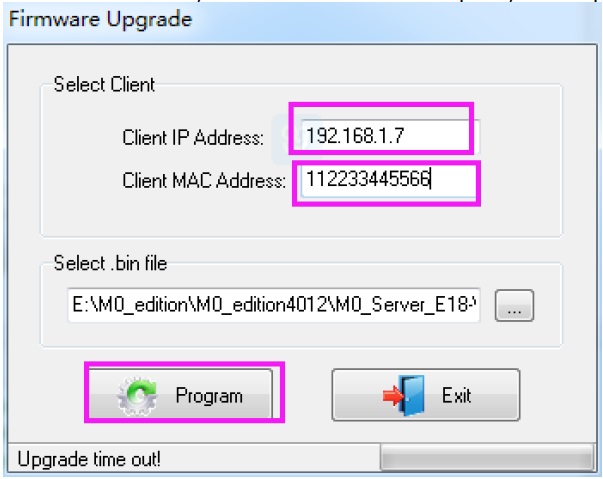 6.The upgrade is complete.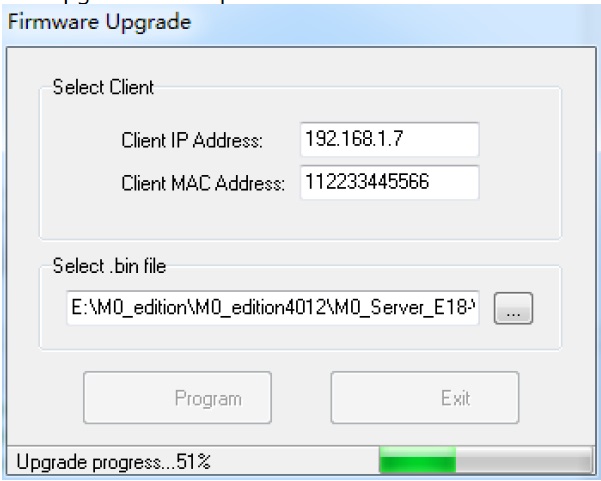 7.search for the module again