How to Connect the Industrial Modem USR-DR504 to a Remote Server?
This FAQ explains how to connect the industrial modem USR-DR504 to a remote server.
Network Topology:
Serial device<->industrial modem USR-DR504<->Remote server

Note: The server must have a public IP address or a domain name. It cannot be the IP address of the LAN. Otherwise, the server cannot be found on the Internet.
1. Download required software:
USR-DR504 setup software:
https://www.usriot.com/products/industrial-cellular-rs485-4g-lte-modem.html
USR-TCP232-Test software:
https://www.usriot.com/support/downloads/usr-tcp-test-testing-software.html
USR-VCOM software:
https://www.usriot.com/support/downloads/usr-vcom-virtual-serial-software.html
2. Connect the device:
Connect the RS485 serial port to PC via a RS485 to USB cable. Insert the SIM card, then power on the device. Wait for about 20 seconds, the NET light on the device will on, indicating that the device has successfully connected to the network.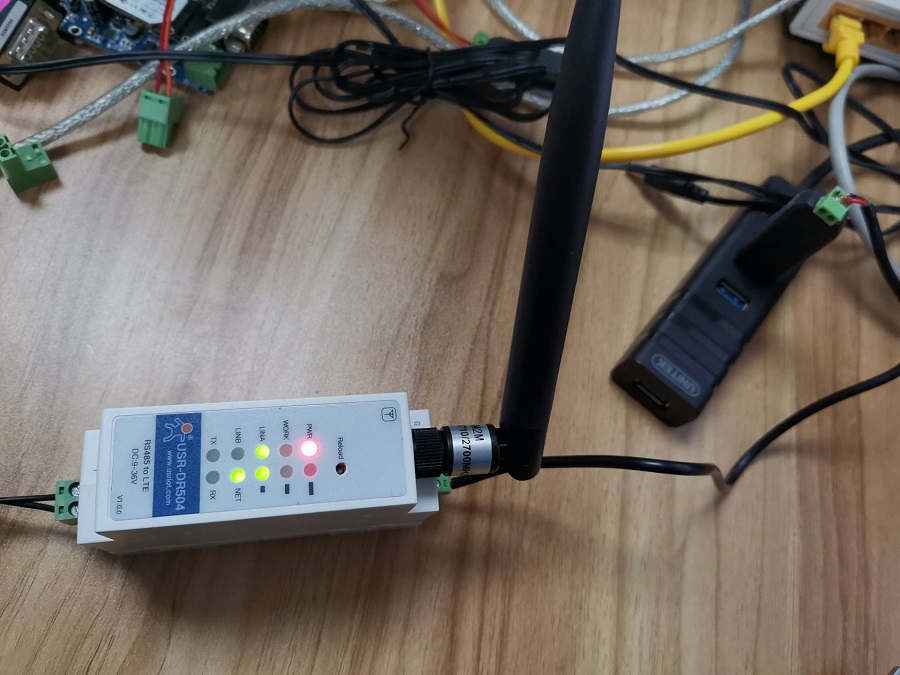 3. Open the DR504-E software:
Open the DR504-E software, configure the serial parameters, then open PC serial. Click Enter serial AT command mode.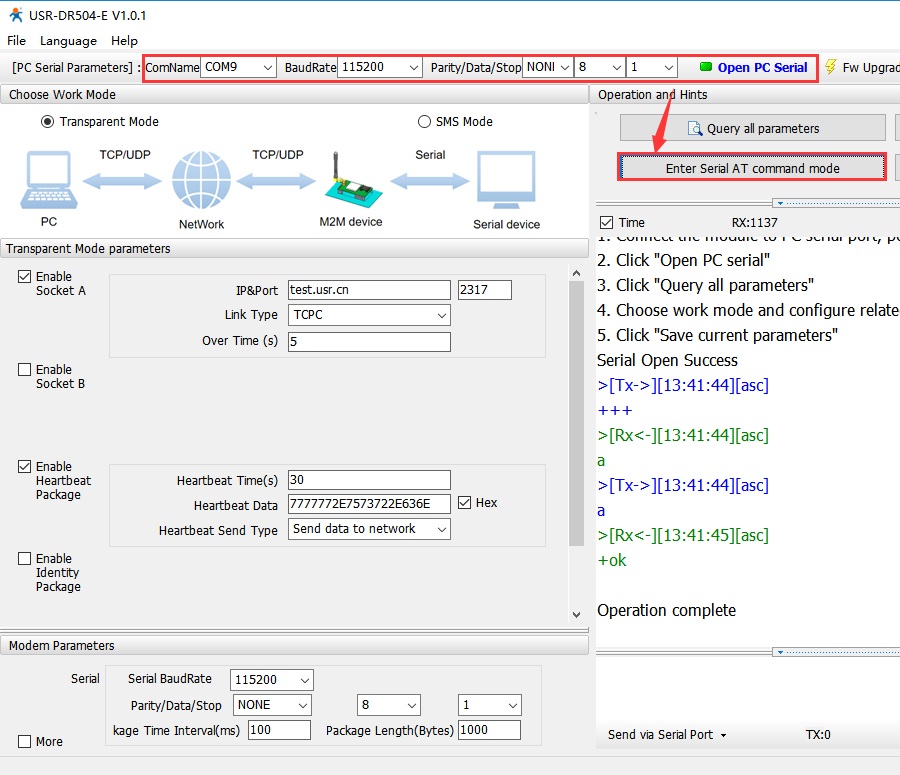 4. Configure the IP address and port of the remote server.
If your SIM card is an APN card, need to configure the APN information in the setup software.
After that, save current parameters and restart the device. After the TCP connection is established, the "LINA" indicator will on.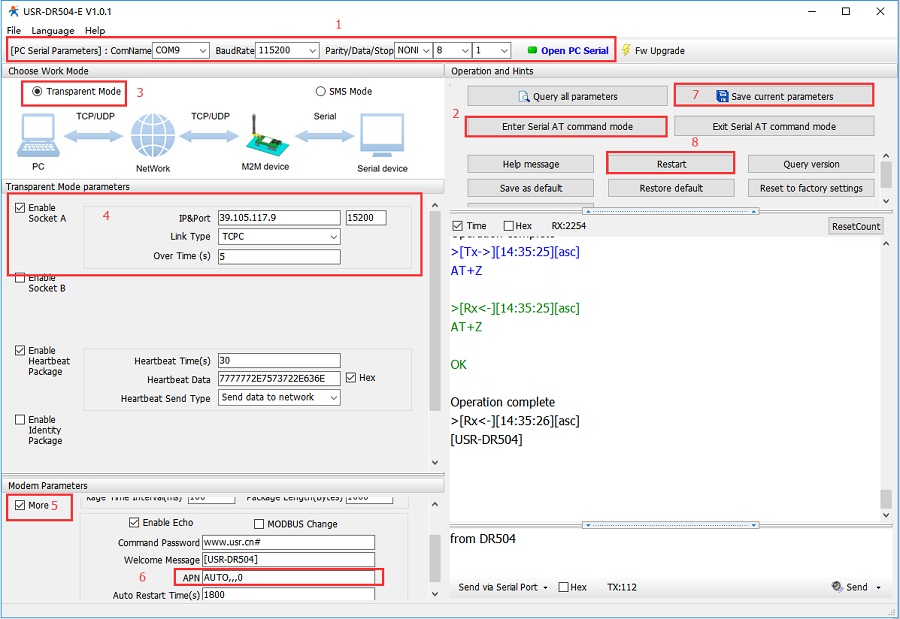 5. Open a listening port in the remote server: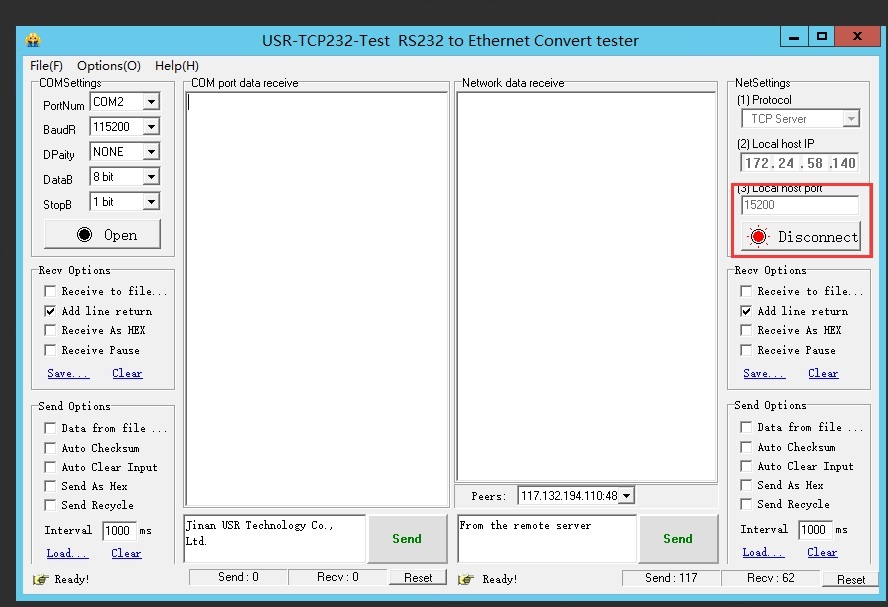 6. Test:
Then we can test two-way transmission of data from DR504 to the remote server.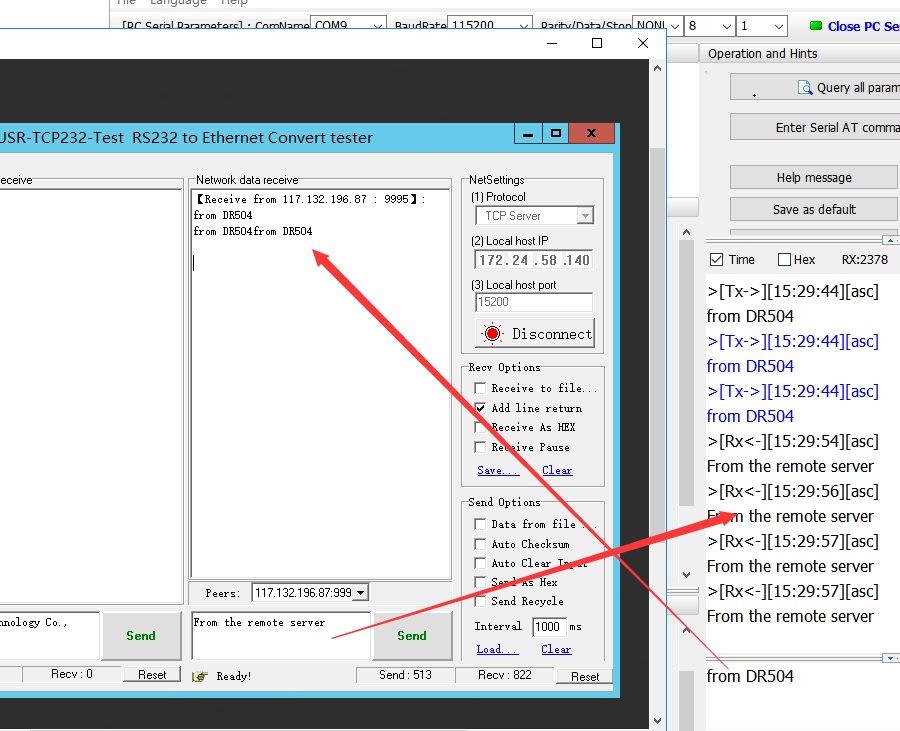 7. Note:
If you need to receive data through the serial port in the server, then we can achieve it by establishing a virtual serial port.