M511 Modbus Command Store
USR-TCP232-Test download address:
http://www.pusr.com/Support/download_hits.html?id=304
1. Log in to the web page of M511.
Default static IP address of M511 is 192.168.0.7, then we can set the computer's IP address to the same network segment with M511, like 192.168.0.10. Then we can enter the IP address of M511 in the browser, username and password are both "admin".

2. Set the serial port parameters and salve device information. Please enable Modbus command store function, so that M511 will send the MODBUS RTU query command automatically to salve device. Enable "Set to upload net master", M511 will send the received data from salve device to the controller (MODBUS RTU).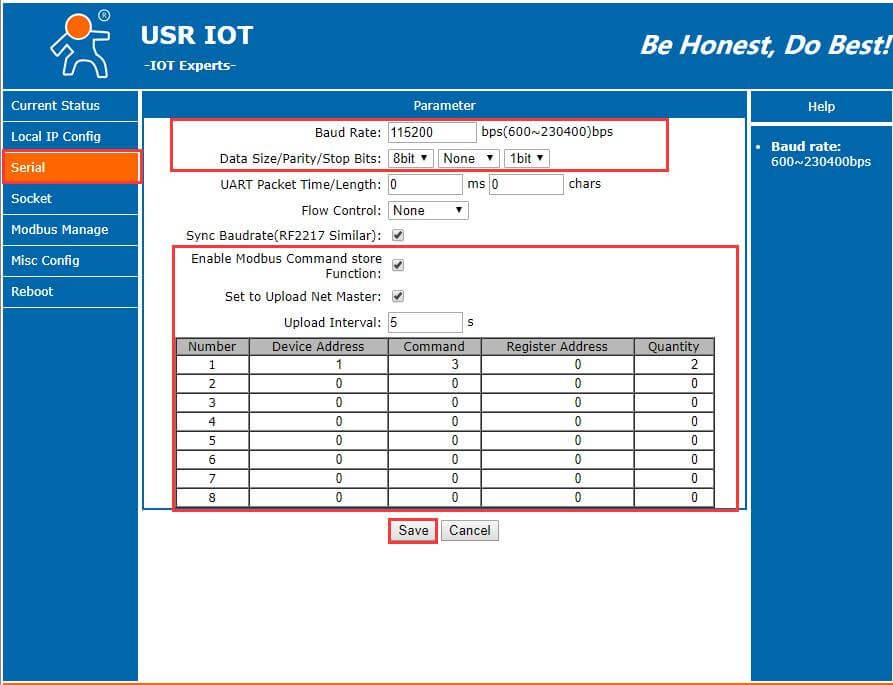 3. Work mode of M511 should be consistent with the serial device, so we can set the M511 to "MODBUS RTU SLAVE" mode here. Enable "Modbus over TCP/IP", M511 will transparent transmit the MODBUS RTU data from the serial device (sensor) to the Master.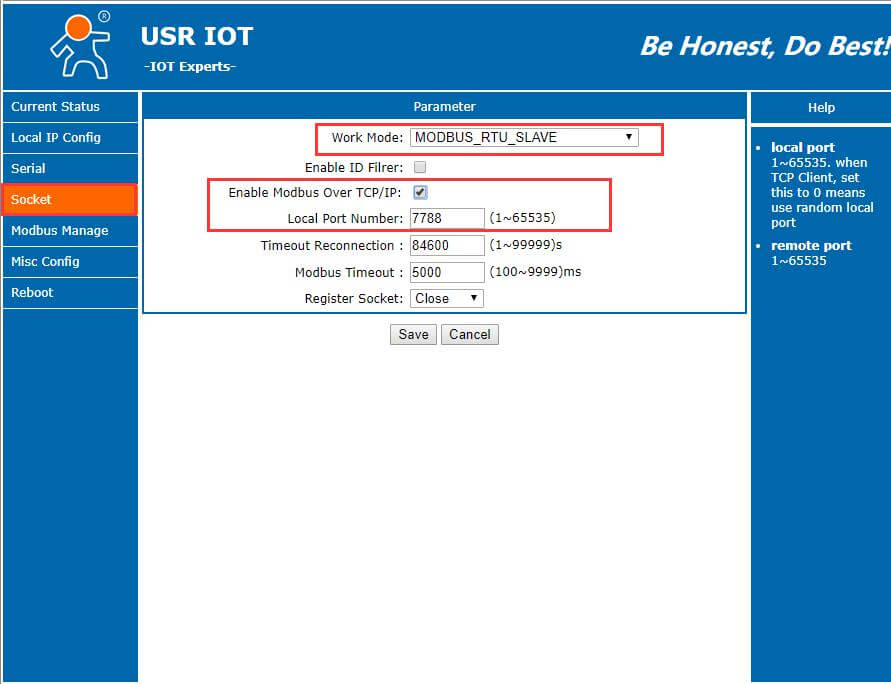 4. After setting all parameters, click to restart the device.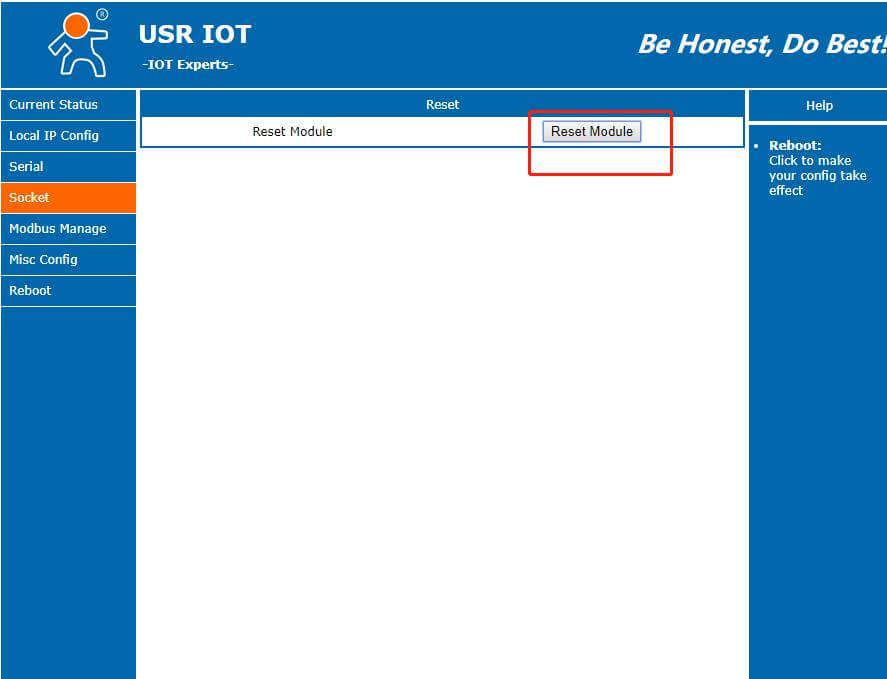 5. In this test, I connect the RS232 serial port of M511 to the computer via a serial to USB cable. When the salve device sends MODBUS RTU data, we can also receive it in the controller.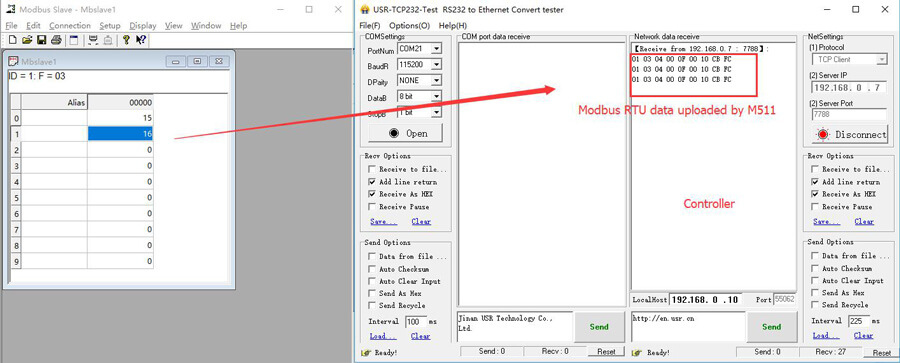 6. If you need to connect M511 and the controller to the same router or switch, please set the IP mode of M511 to DHCP, or set the IP address of M511 to the same network segment with the LAN port of the router. Other parameter settings are the same.