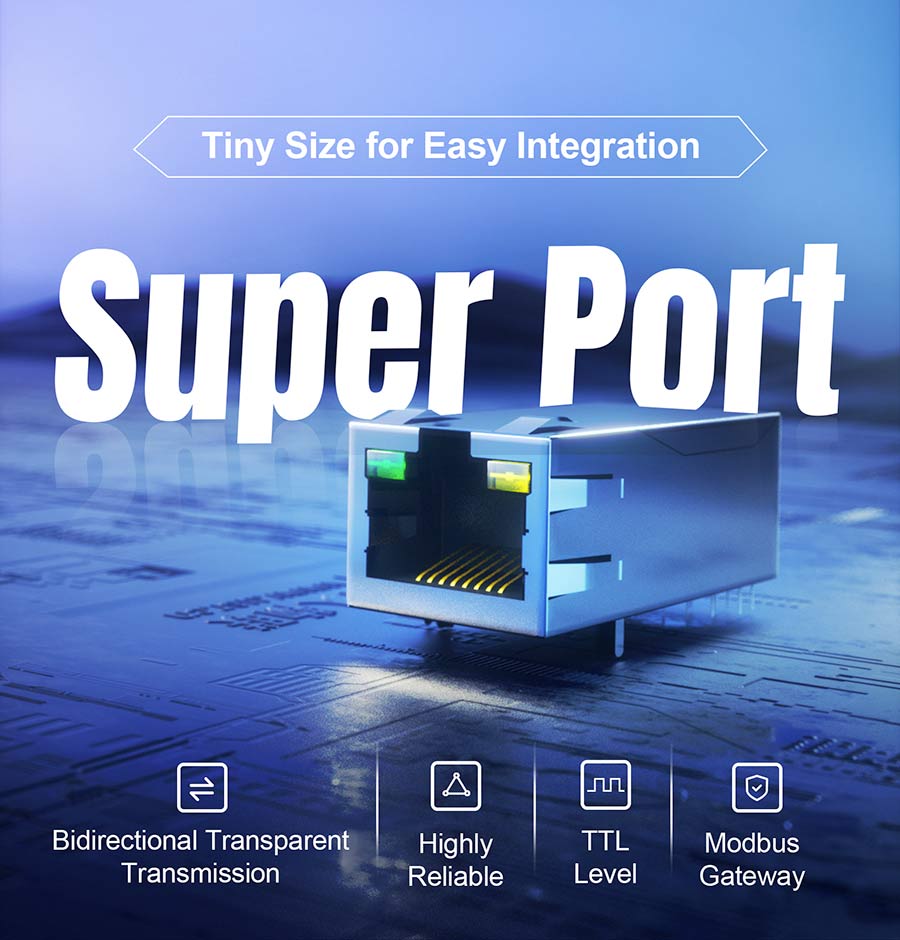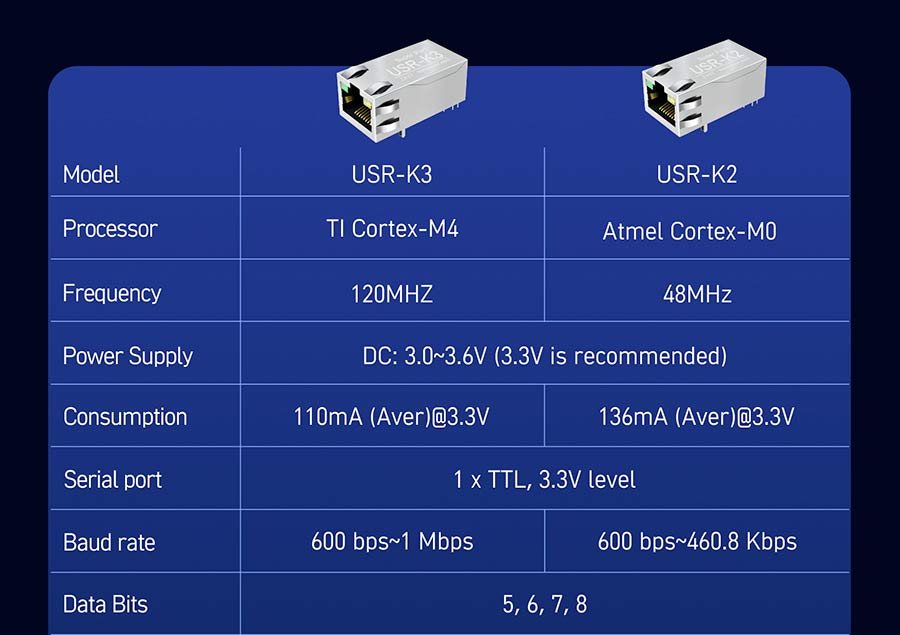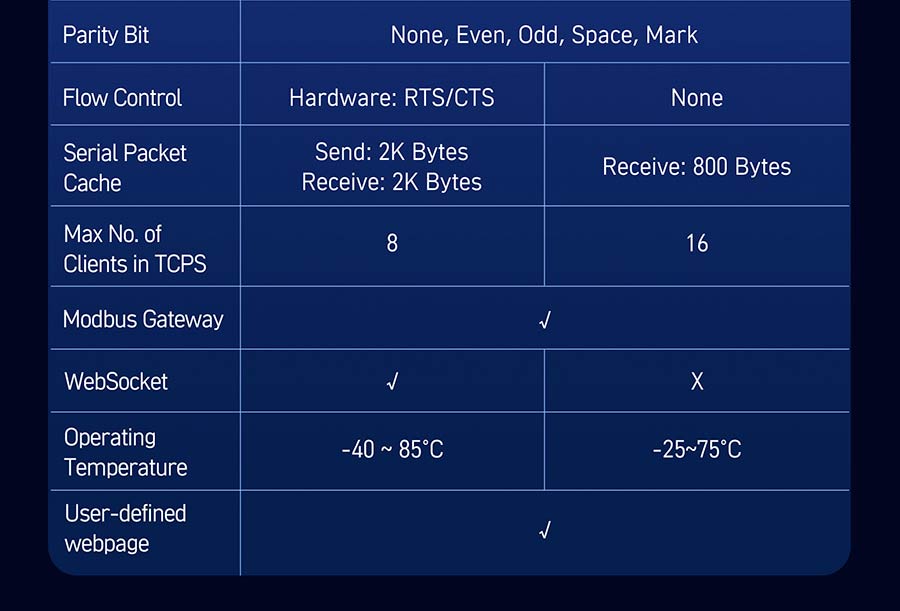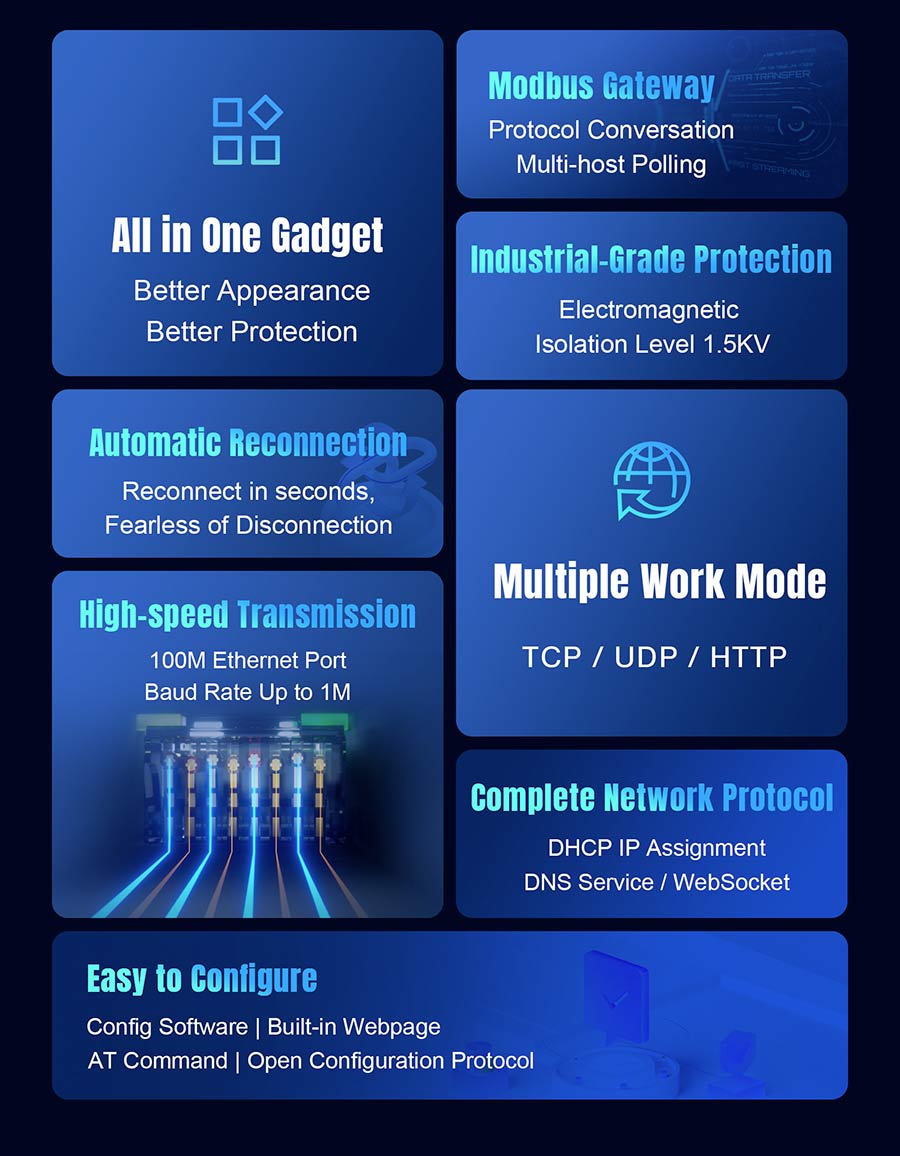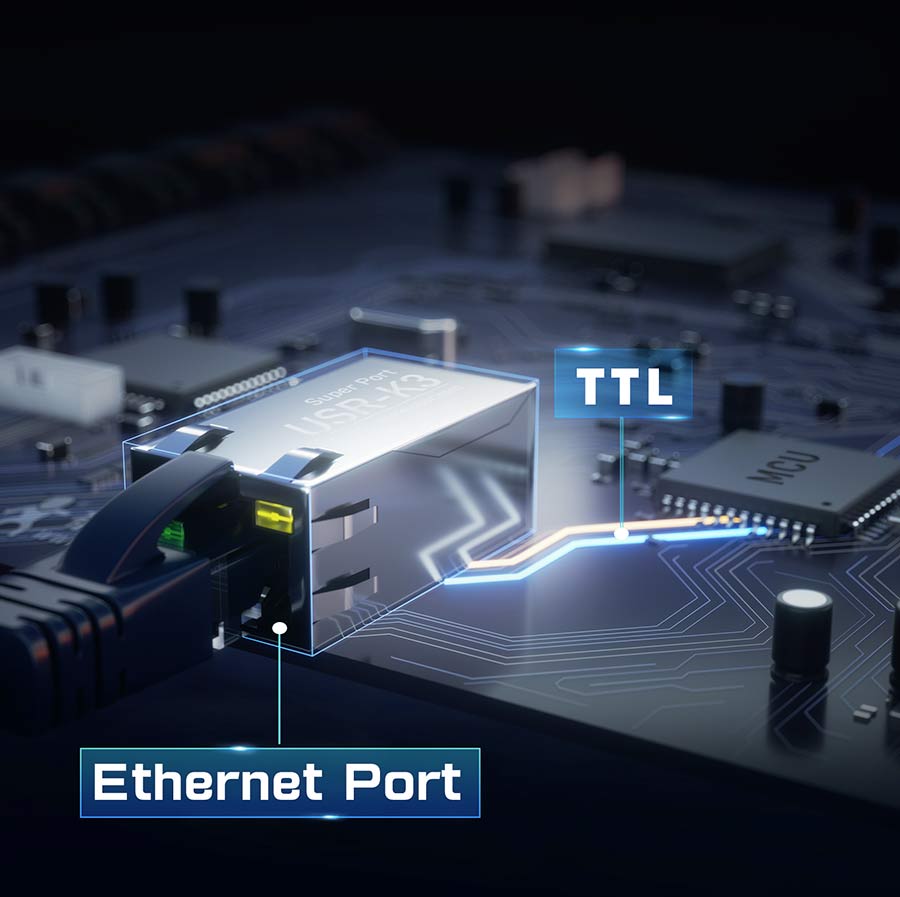 TTL to Ethernet Converter
Bidirectional Transparent Transmission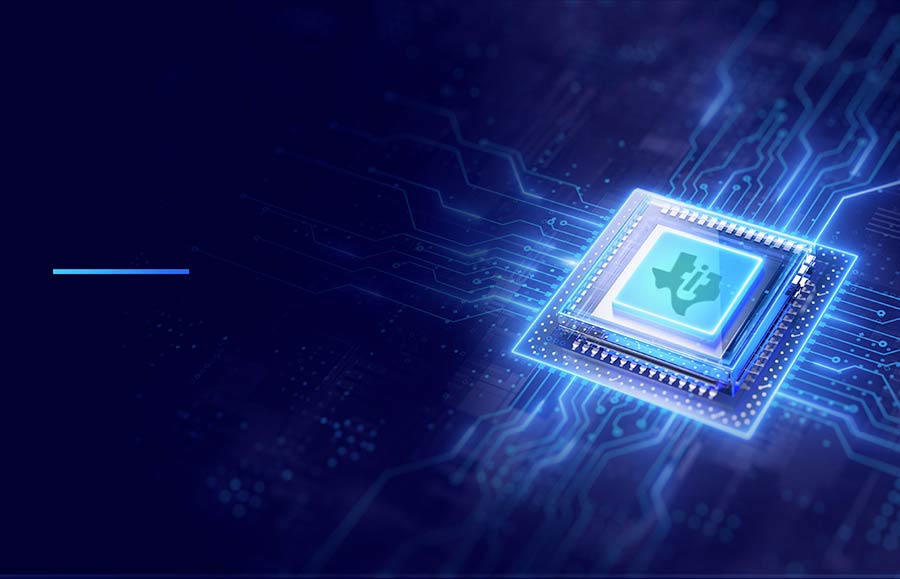 Powerful TI SoC with
Maximum Performance
The module adopts TI Cortex-M4 SoC
which can provide improved
performance and higher stability.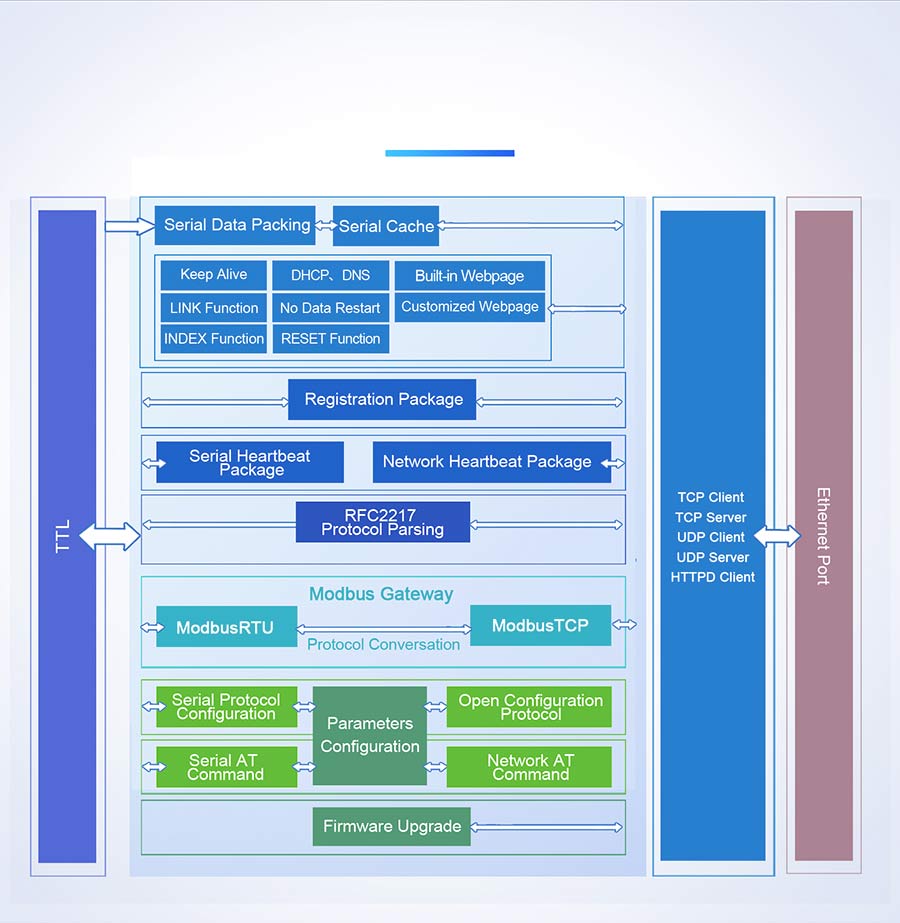 Function Block Diagram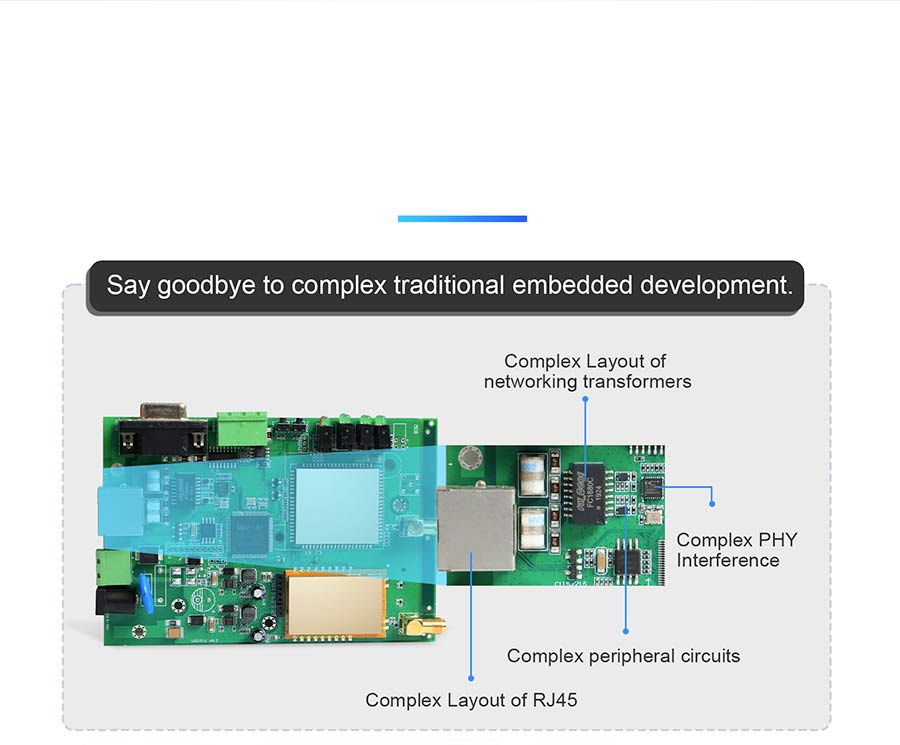 Simplify IoT Development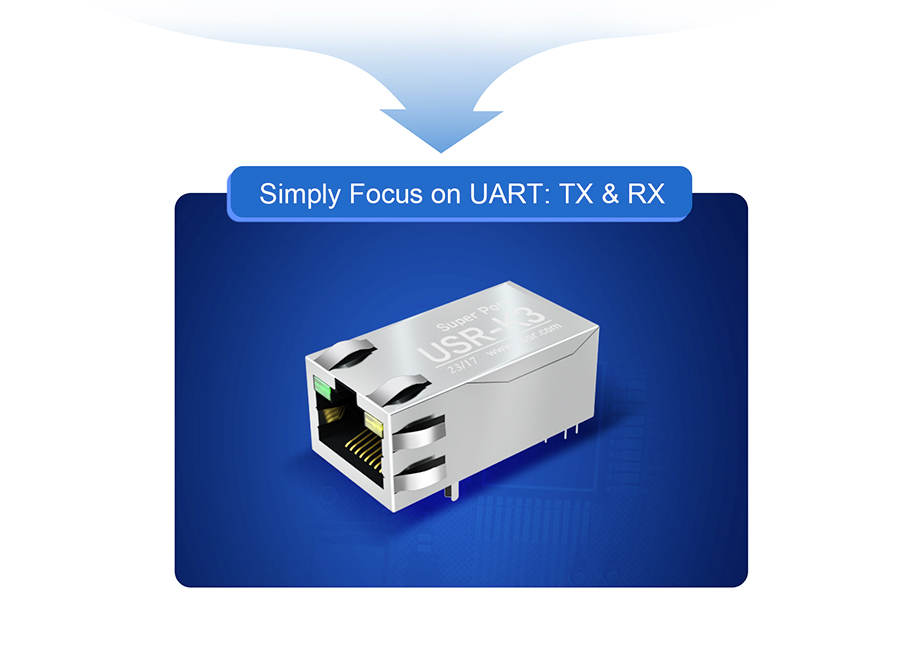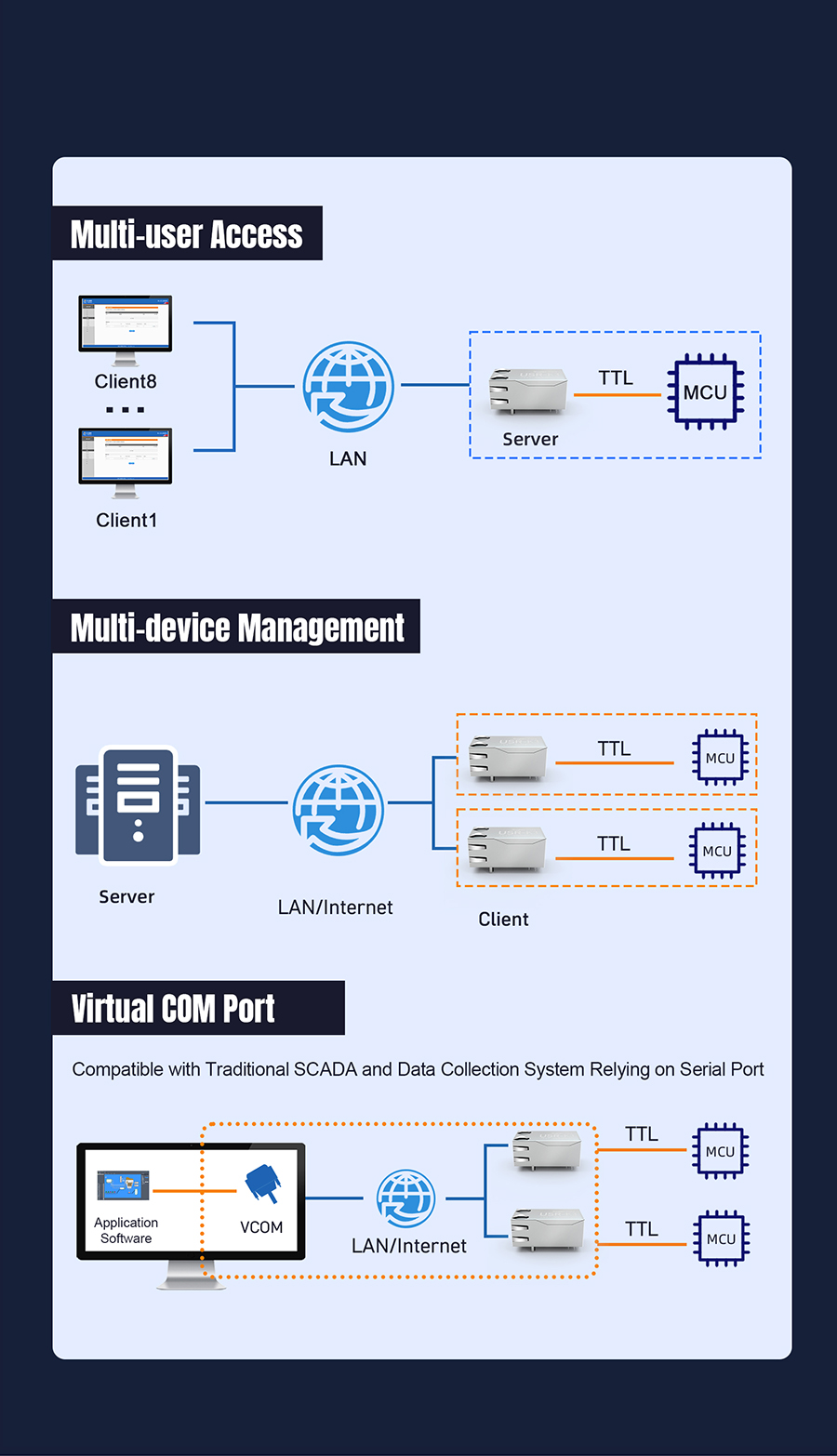 Multiple User Scenario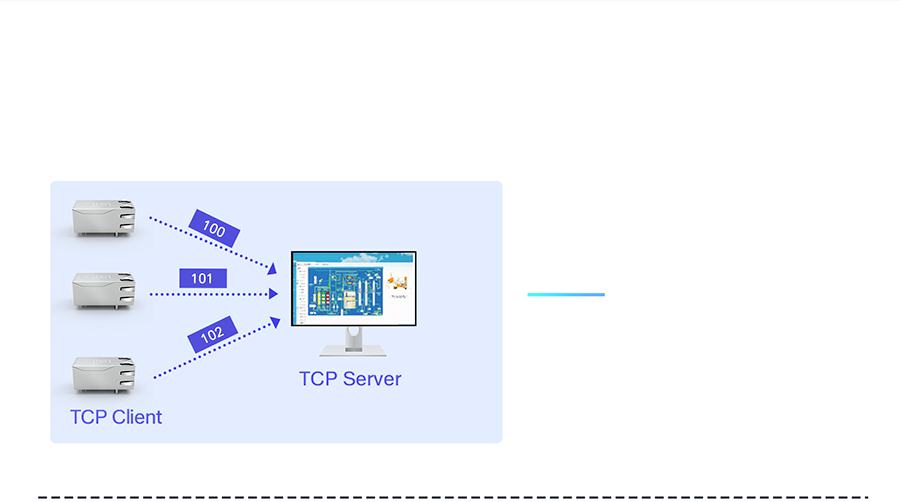 Advanced Features
Registration Packet
The server can identify
different clients by using
registration packets.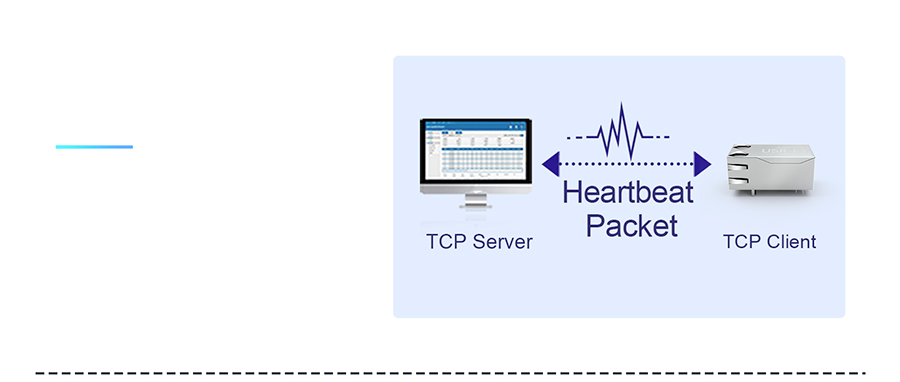 Heartbeat Packet
Server can detect
abnormal disconnection
from the client using this
feature (K3 as an TCP client).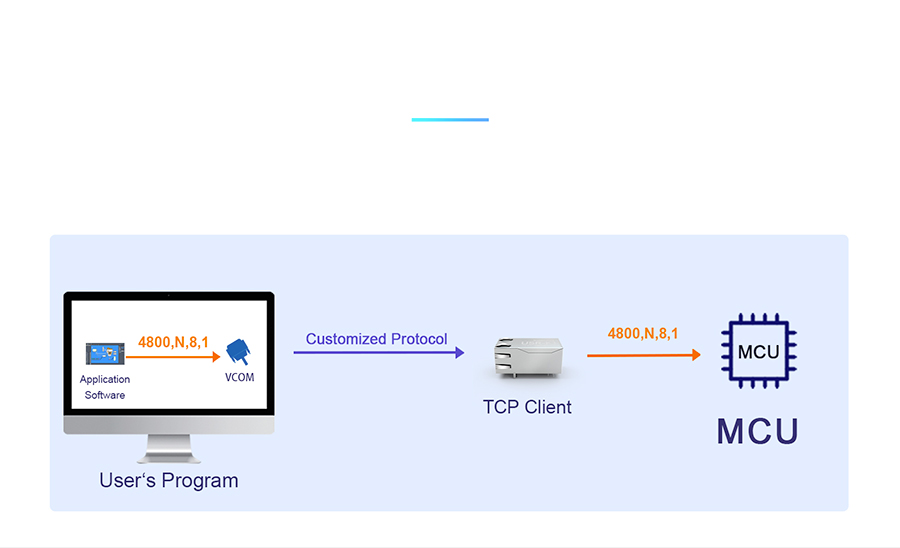 Customized RFC2217
Users can dynamically modify the baud rate of the K3 by
sending PUSR customized protocol over the network.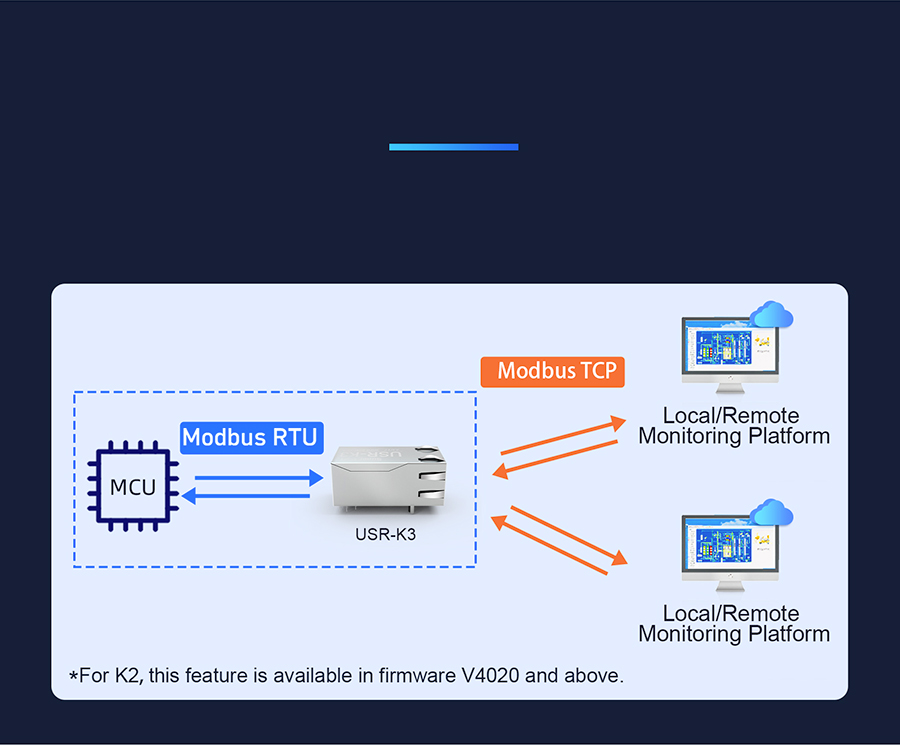 One More Thing, Modbus Gateway
Transfer between Modbus RTU and Modbus TCP protocol.
Support Modbus multihost polling.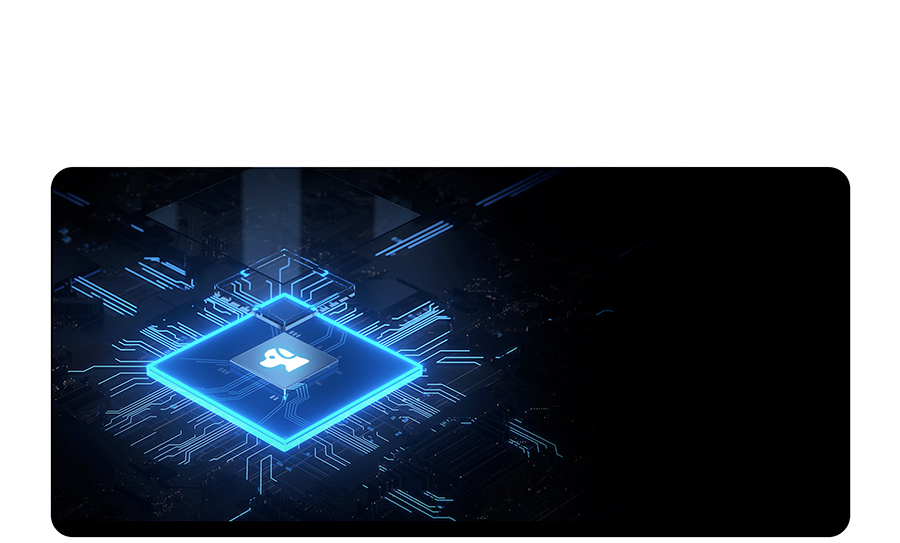 Industrial-grade Design, Highly Reliable
Watchdog Protection
Built-in hardware watchdog,
7*24h stable operation
without downtime.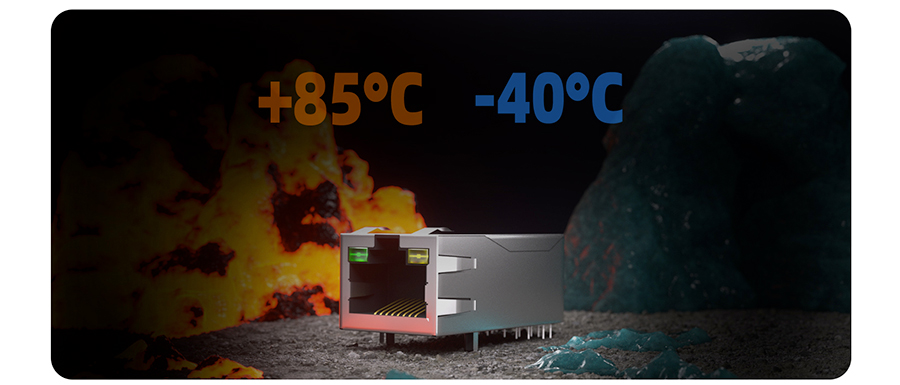 Wide Operating Temperature
-40℃ ~ +85℃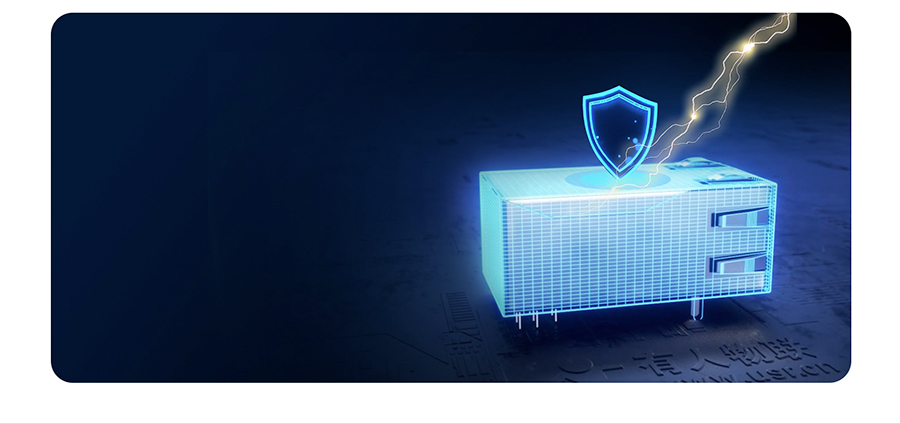 1.5KV Electromagnetic
Protection
Fully Enclosed Metal Protective Shield
Built-in Ethernet Isolation Transformer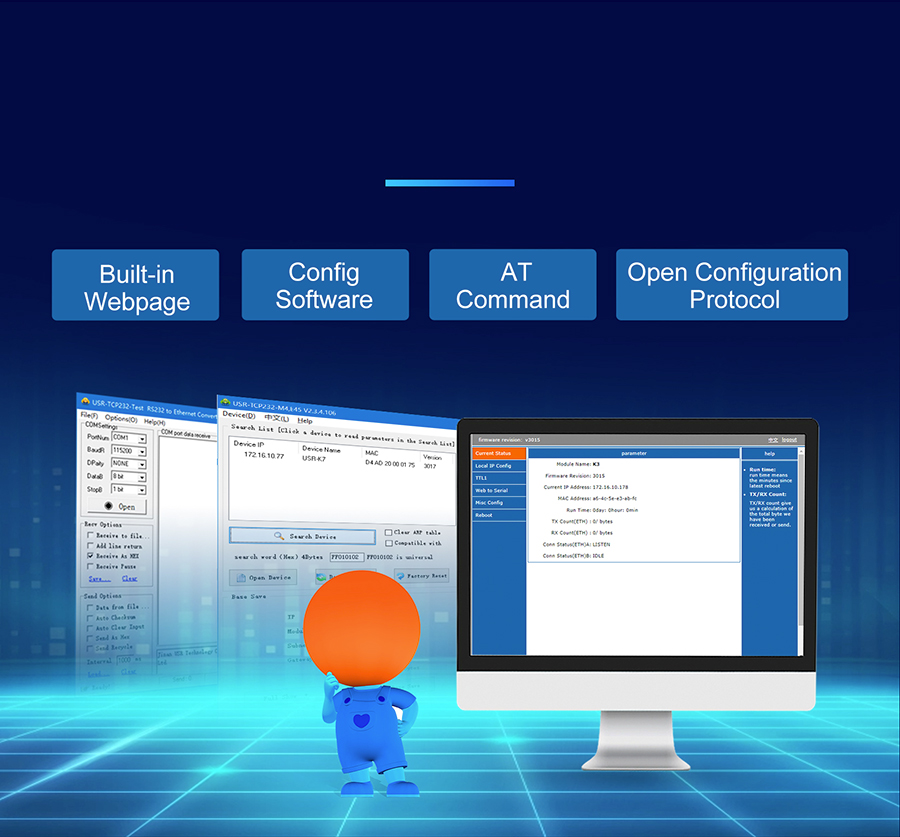 Easy Configuration, Quick Start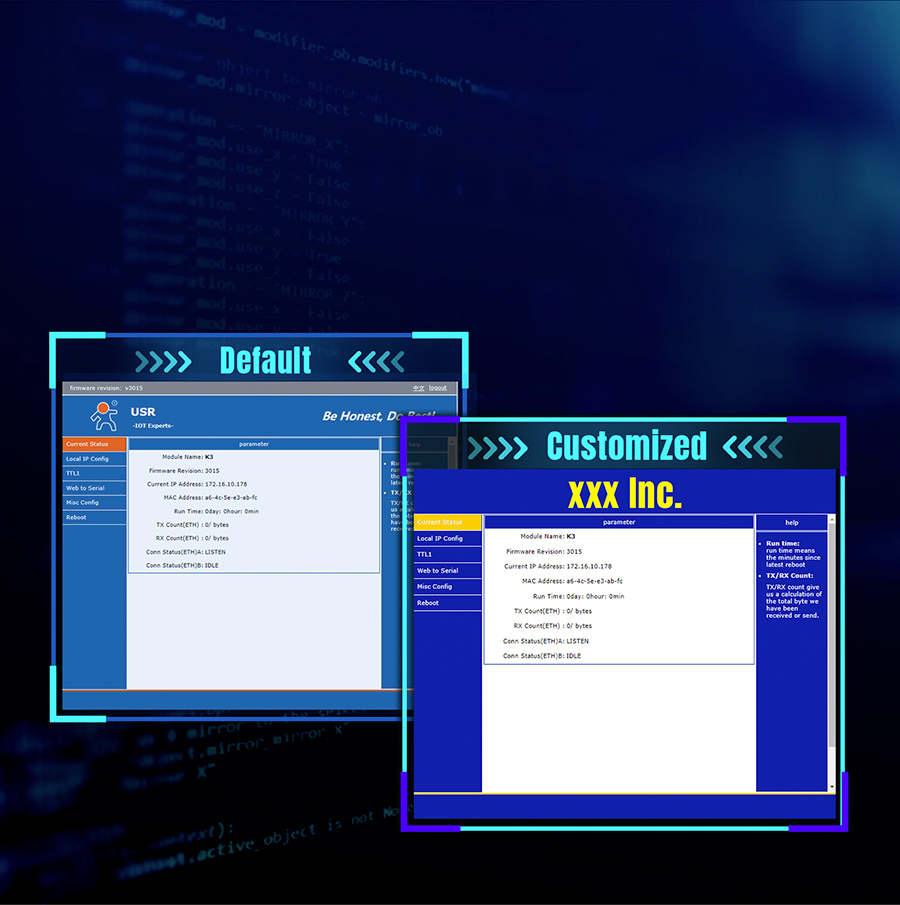 Customized Webpage
With this feature, users can change logo, style,
company information and so on to advertise their
own brand and enhance their brand influence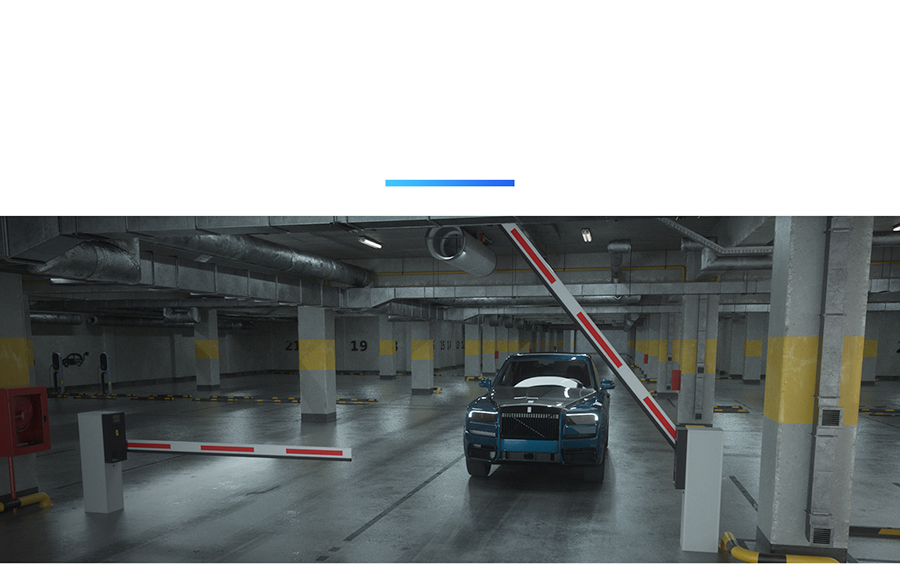 Applications
Barrier Gate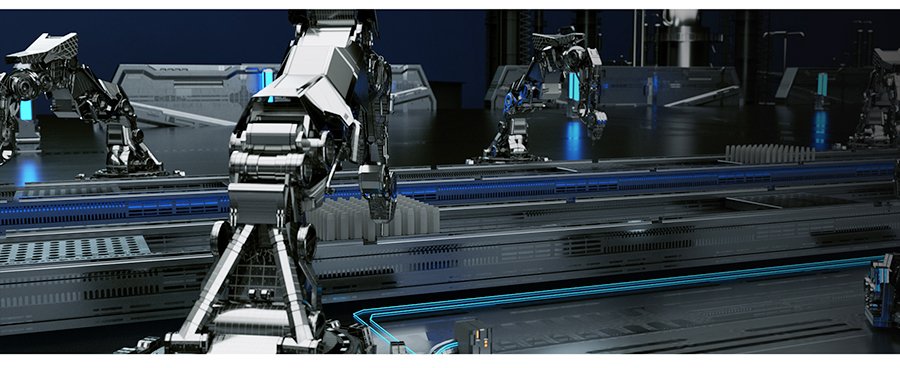 Industrial
&
Automation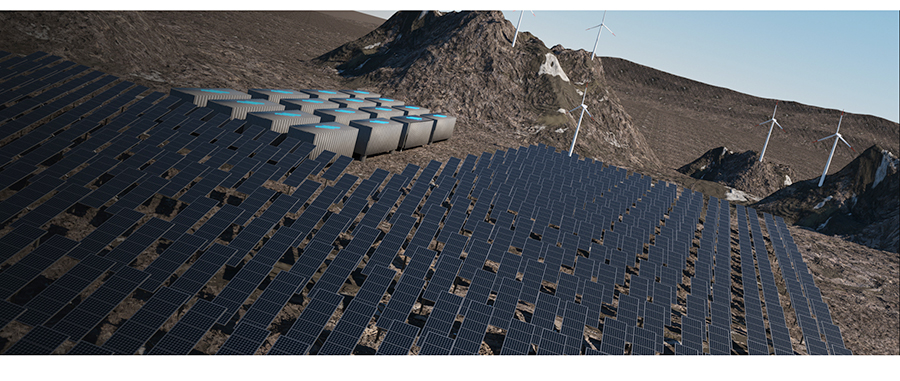 Energy System