I. Background
  Before the Internet of Things (IoT) has any impact on agricultural applications, most of the irrigation operations are still in the traditional model. That is, the farmland is irrigated with floodwater, which has low irrigation efficiency and wastes water seriously. Field monitoring is also needed, which requires a large amount of manpower and takes a long period of time. The lack of scientific data support in the entire irrigation process leads to random irrigation and fertilization, low water and fertilizer usage, and waste of resources. Long-term unscientific irrigation causes various agricultural planting problems such as soil structure damage and environmental pollution.
  In addition, agricultural production is basically implemented in relatively remote areas and crops are planted in large areas, making manual monitoring difficult. As the wireless network gradually expands the coverage and the IoT technologies develop rapidly, IoT is widely applied in agriculture. For example, by leveraging the IoT, irrigation is controlled through wireless communication. This new irrigation pattern is also well supported by the country.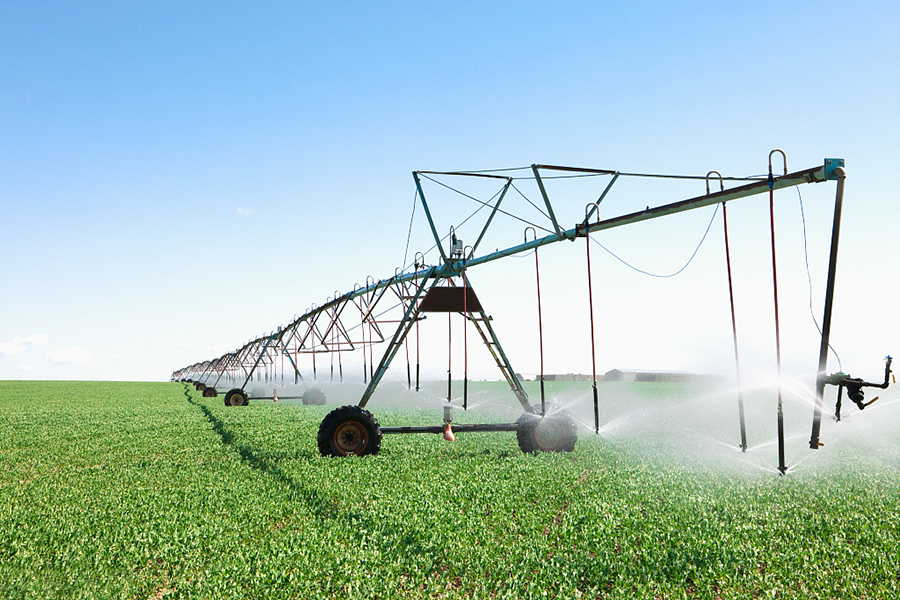 Ⅱ. Solution
  Adopting measures suiting local conditions, the agricultural water-saving irrigation system uses different irrigation facilities according to the needs of different regions and crops. It monitors and manages farmland irrigation by leveraging the sensor, LTE 4G, LoRa wireless communication, and big data processing technologies. It ensures that the water needed for crop growth is satisfied with an appropriate amount at the right time, so as to achieve water-saving irrigation.
  The agricultural water-saving irrigation system is mainly composed of soil moisture sensor, meteorological monitoring station, valve and pump control, video device, remote terminal unit (cellular modems ), wireless communication module, PV power system and USR Cloud agricultural management and monitoring platform. The system integrates information such as hydrology and water regimen, meteorological crops, and industrial conditions in the region to implement a variety of functions such as data collection, measurement, analysis, control, and scheduling. The system provides a scientific decision-making basis for the irrigated area management department, improves the management efficiency of the irrigated area, and achieves the automation of agricultural irrigation.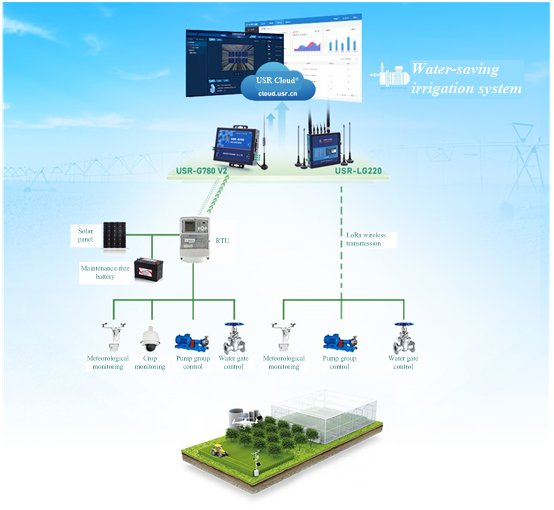 Ⅲ. Highlights
  1. Local energy acquisition and continuous operating
  The power supply system of the agricultural water-saving irrigation system combines solar energy with the lithium battery to provide long-lasting and stable power output. In addition, the entire system adopts a low-power consumption design, which can ensure continuous operating in multiple days without light.
  2. Flexible networking and convenient construction
  According to site conditions, the monitoring devices, control devices, and cellular modems can adopt wired networking or LoRa networking modes. The 4G cellular modems and wireless communication modules are connected through a wired network. The cellular modems upload data to USR Cloud agricultural management and monitoring platform through the 4G cellular network. With the anti-interference and strong stability features, the cellular modems can cover an area with a diameter of 10 km in LoRa networking mode, which can eliminate the problems such as field wiring difficulties.
  3. Intelligent platform
  USR Cloud agricultural management and monitoring platform present the monitoring results in an intuitive way. You can understand water level, flow, rainfall, and other information in real-time, summarize and analyze the data, and generate data reports. You can also query, measure, and analyze historical data. The platform can also implement quantitative irrigation, regular irrigation, and on-demand irrigation.
  4. Mobile monitoring
  Through the mobile app, you can view the location information and monitoring indicators of each monitoring point. In addition, you can call the real-time monitoring images.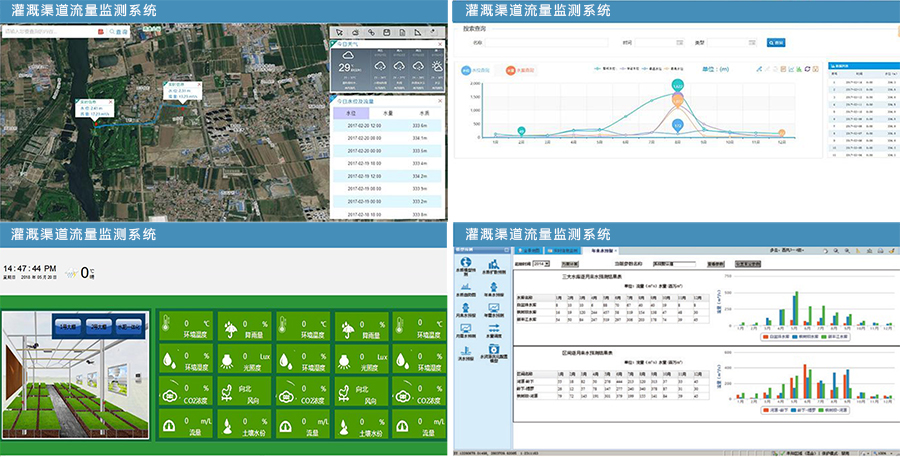 Ⅳ. Industrial Application
  The agricultural water-saving irrigation system provides monitoring and control functions. By integrating meteorological and water regimen monitoring functions, provides data support for irrigation operations, and scientifically guides the rationality of irrigation operations. The system has multiple functions such as automatic irrigation, automatic rotational irrigation, on-demand irrigation, and intelligent decision-making. It can not only meet the irrigation needs of agricultural fields but also can be used for irrigation needs in diversified scenarios such as urban greening and park greening, thereby achieving intelligent, refined, economical, and efficient farmland irrigation.