What's the Advantages of 4G Modem?
What's the advantages of the 4G modem?
4G modem is widely used as a communication device. In different applications, the terminal IP, port number and the baud rate are different. So, the modem supports parameter setting, after set up the parameters, the user can save the parameters permanently. After power on the modem, the modem can work automatically according to the saved parameters.
To sum up, the advantages of the modem are as follows:
1. Fast and flexible networking, shorter construction period, low cost.
2. Wide coverage
3. High-performance and safe transmission
4. Link support always online, charge by flow, low cost
The modem can meet the needs of various equipment scenarios, which has strong compatibility and adaptability and is widely used in the industry. USR-G781 is developed and manufactured by USR IoT, which is a 4G modem that can apply to LTE WCDMA and GPRS. Serial RS232 or RS485 can be transferred to the Internet server via LTE technology. USR-G781 has two Ethernet port for networking accessory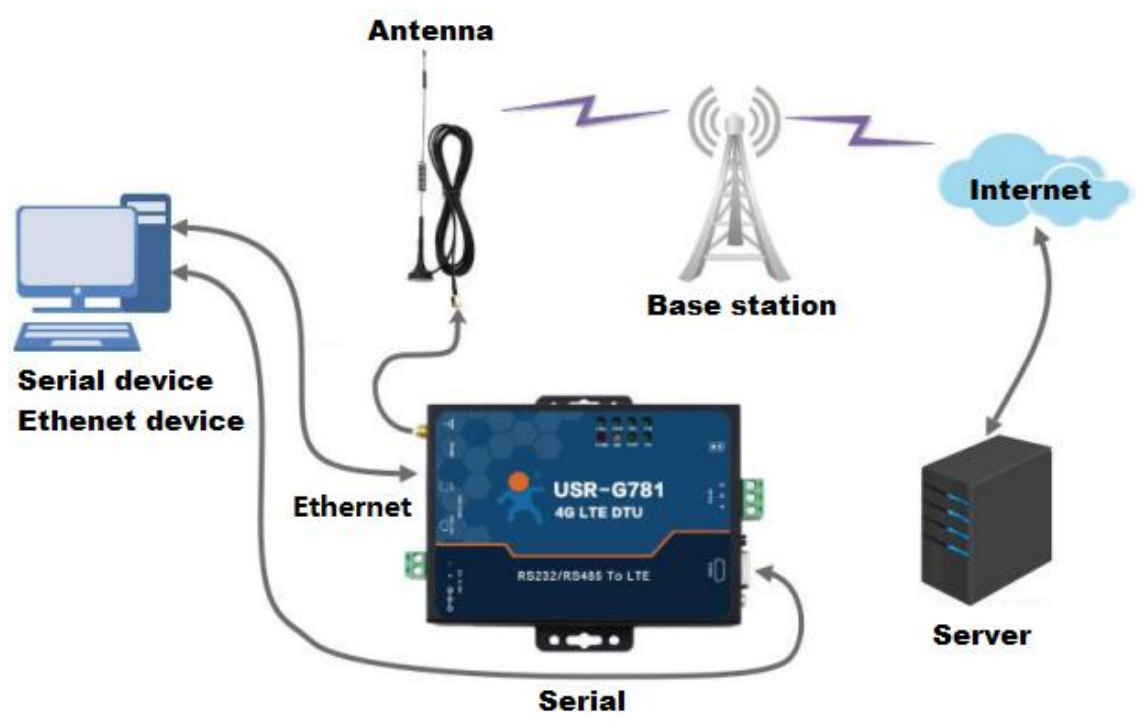 The applications of 4G modem:
Transportation industry: vehicles and intelligent dispatch.
Finance, securities and commerce: POS, ATM, vending machines, mobile banking, etc.
Real-time release of stock market trends, weather forecasts, traffic information, and more.
Public safety industry: access to remote databases at anytime and anywhere.
Telemetry, remote sensing, remote control: such as meteorological and hydrological systems to collect data, remotely monitor and alert disasters, and operate remotely.