Before using 4G industrial routers, you may wonder what its difference is with other routers. The 4G router has 4G dialing function apart from the basic function of other routers, so it can connect network wirelessly. 4G dialing function can be divided into built-in and built-out. The built-in is to set 4G module on PCB board and connect network by receiving signal from base after inserting SIM card, while the built-out is to connect 4G network card on USB port to dial to access to network, that is, fulfilling network sharing.
Wireless router is mainly to access network when it is inconvenient to connect cable, while 4G industrial router is an upgraded version on the basis of 4G router, with highly stable transmission ability, adaptable to bad outdoor environment such as hot or cold weather.
4G industrial routers can access network anytime anywhere when it is covered by network. For instance, 4G industrial router USR-G806 is a highly cost efficient network transmission device with comprehensive functions, and it allows you to connect network safely, whether you are at outdoor meeting, factory, oil field, exhibition, or other extremely bad outdoor environment.
For instance:
Unmanned computer room can monitor the environment of computer rood in distance and control terminal devices in real time.
Intelligent public transport can fulfill the dynamic mobile communication system between vehicles and public network through distance interaction of 4G industrial router.
Charging piles can send data in real time through 4G industrial routers, and charging piles in distance can be managed in distance, which is simple and practical;
Industrial or electrical automation can fulfill distance data transmission through distance data check in real time.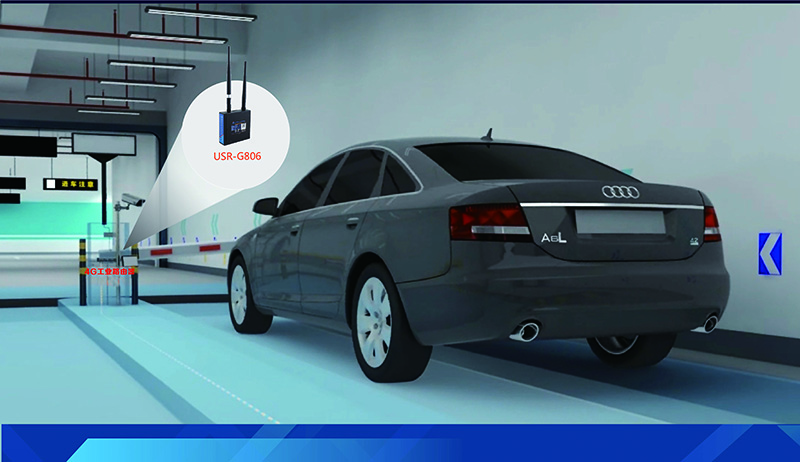 Functions of 4G industrial routers can be simply interpreted as a device connecting different network. 4G industrial routers exist where it is inconvenient to use cable; where there is need for communication; and where things need to be connect. The birth of 4G industrial router pushes us to enter intelligent industry era faster.