Industrial 4G Routers are mainly used in industrial field, certainly the prices are higher than domestic 4G routers. It is enough that domestic 4G routers only can meet the demand of security and routing function of networking, usually the prices of domestic 4G routers are about 200 RMB. While Industrial 4G routers are mostly used in industrial Projects, and the stability and safety of industrial 4G routers is ensured, normally the prices of industrial 4G routers are more than 4 or 5 times than domestic 4G routers.
Now the prices of most common 4G routers are about 1000 RMB in the market, there are no industrial 4G routers which prices are below 800 RMB, except people purchase industrial 3G routers or defective industrial 4G routers at 500 to 600 RMB.
The important factor of prices depend on the price of embedded modules. Here follows the price list of USRIOT industrial 4G routers:
Mode

Serial Num.

Power Supply

Price

USR-G806-E/USR-G806-AU

Eurpeaon/Australian Industrial 3G/4G WIFI 4G LTE Router

WAN*1, LAN*1

DC 5.0 - 36.0V

$130.60

USR-G806-A

American version Industrial LTE 4G Router with WIFI/Watchdog gets ATT certification

WAN*1, LAN*1

DC 5.0 - 36.0V

$137.80

USR-G808

Dual SIM 4G LTE WiF Wireless Router, with SIM Card Slot

WAN*1, LAN*4

DC 9.0 - 36.0V

$281.60

USR-G800

Router with RS232 Port, WIFI

WAN*1, LAN*4

DC 9.0 - 16.0V

$204.60
As the saying goes," Only buys well does not buy dear." USRIOT Industrial 4G routers have many functions, while there is no need to choose the expensive model, choose the right model.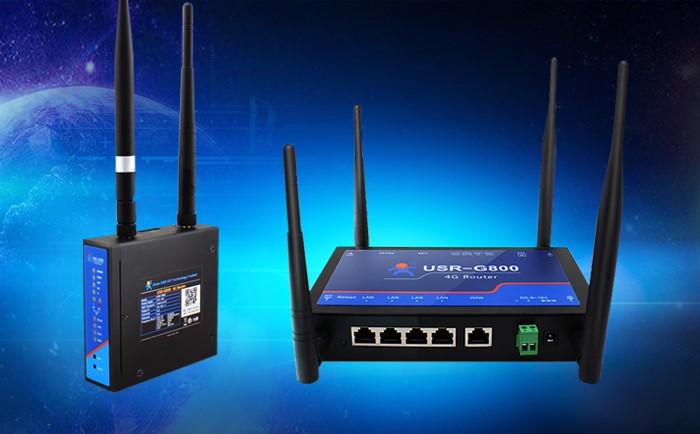 Industrial 4G Router- USR-G800
Industrial wireless router
4G to WiFi
RS232 data transmission
MIPS Core
Large cache and memory