Industrial Router is to provide user with wireless data transmission function using public wireless network.
Industrial router employs high-property industrial 32-bit communication processor and industrial wireless module, and it takes embedded real-time operational system as the software supporting platform. It can provide 1 RS232, 4 ethernet LAN, 1 ethernet WAN and I WIFI connector, whilst it can connect serial device, ethernet device and WIFI device, so as to fulfill transparent data transmission and routing.
Industrial router is a durable device to connect two or more networks, and it can transmit the signal to the corresponding port. Gateway can transfer standard ethernet and industrial ethernet protocol, wireless and LAN ports, or ethernet and fieldbus communications protocol. Its processor property is MIPS from 200 to 1500-plus, and its COM is generally l2 cache above 256 KB. This kind of industrial automatic device is of solid structure, applicable to unfavorable industrial environment with no fan cooling.
Wireless industrial router WCDMA/HSDPA/HSUPA uses high-property 32-bit industrial ARM 9 communication process. With embedded real-time operational system as software support platform, the system gathers an integration from logical link control layer to (application layer protocol, supporting a wide range of functions, including static and dynamic routing, PPP server and PPP client, VPN (including PPTP and IPSEC), DHCP Server and DHC client, DDNS, firewall, NAT, DMZ mainframe, etc. Thus, it can provide user with a safe, rapid and stable wireless routing network which can fulfill various protocol routing and forwarding.
USRIOT Industrial 4G Router (USR-G806, USR-G800, USR-G808) employs high-property industrial process, embedded with 4G module, so it can not only transmit faster and more stable but it can also connect serial, ethernet and WIFI device to fulfill the functions of transparent data transmission and routing.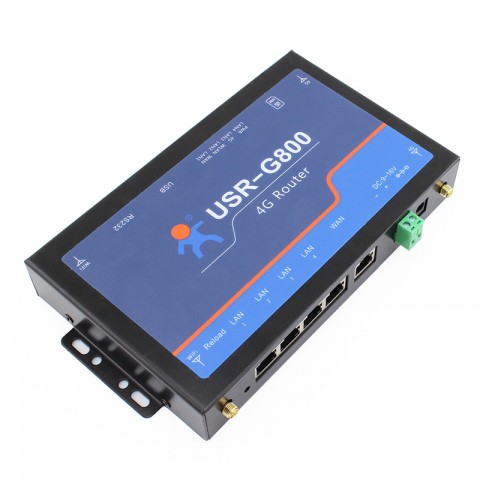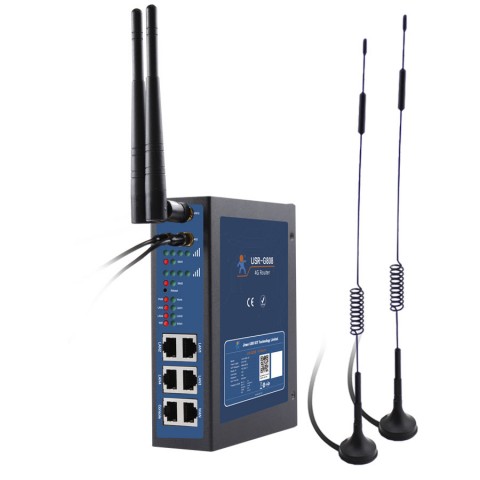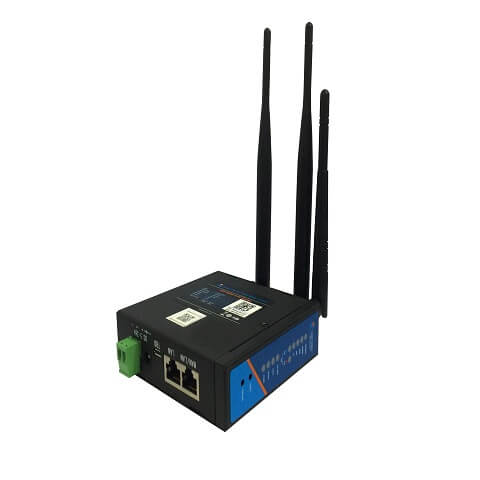 USRIOT Industrial 4G Router is applicable to distance alarming, power, energy, water utilities, agriculture, project control, automatic terminal, intelligent delivery cabinet, charging pile, intelligent oil field, intelligent bus and other projects. It can be adaptable to various complicated working environment of high or low temperature, thereby supporting reliable network and stable communication of unmanned system.
Application of Industrial 4G LTE Router (USR-G806)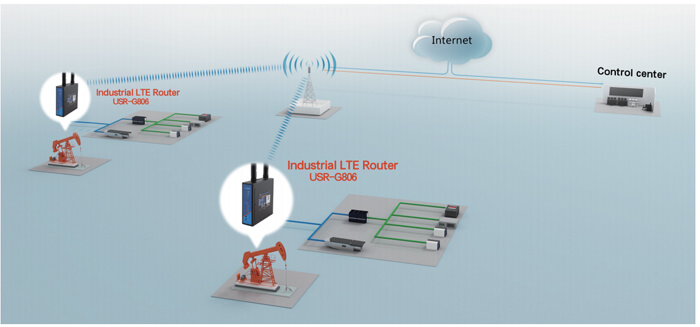 Application of Dual SIM 4G LTE WiFi Wireless Router (USR-G808)
1. Smart Parking Lot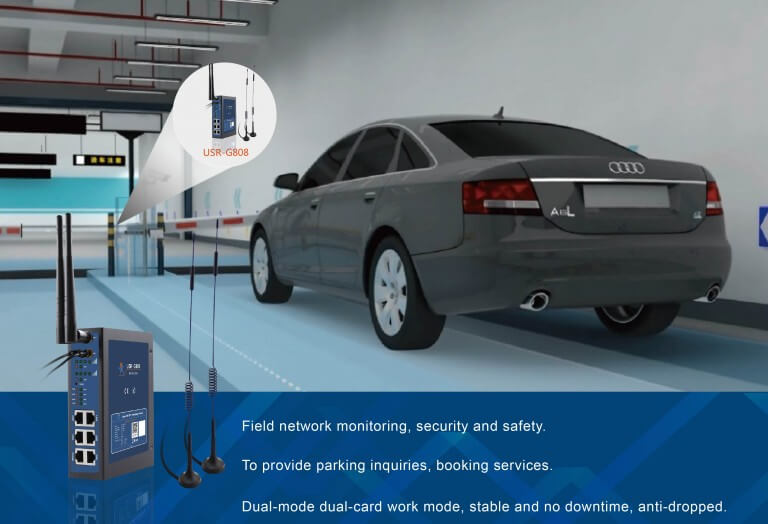 2. Smart Environmental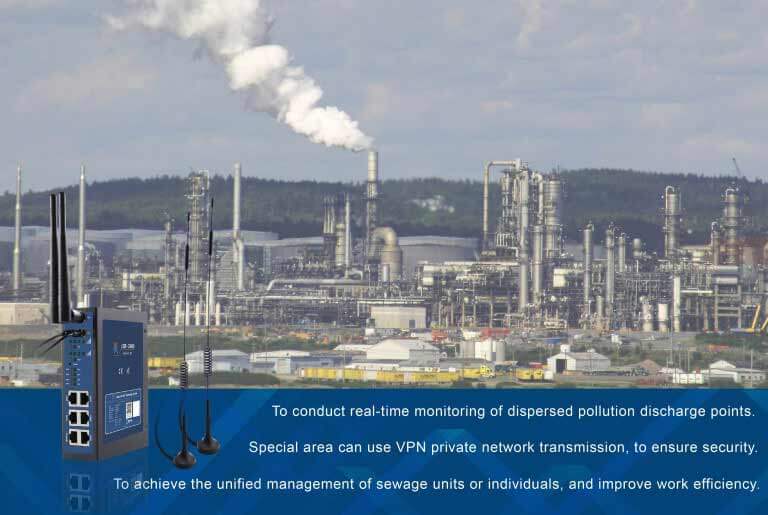 3. Power Industry