Transparent Transmission Test Procedure of Industrial Modem-USR-G761w
This manual is to introduce the transparent transmission test procedure of USR-G761w(industrial modem)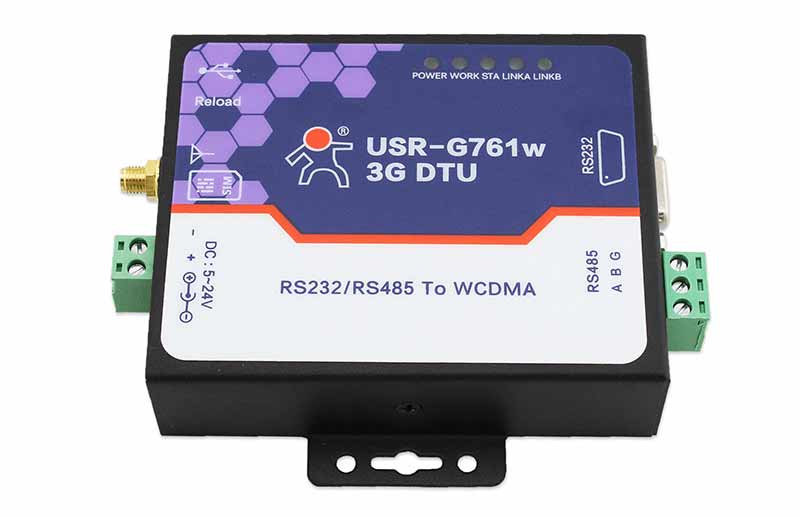 1. Plug in the SIM card. Connect the 5V power adapter and the M2M antenna to the module. Connect module to PC by serial cable. The work LED is blinking that indicates the module is working. Hardware connection diagram as follow:

Figure 1 Hardware connection
2. Run the software USR-G76x_V1.2.2.23.exe.

3. Choose the correct COM port, Baud rate and serial port parameter, then click 'Open PC Serial'.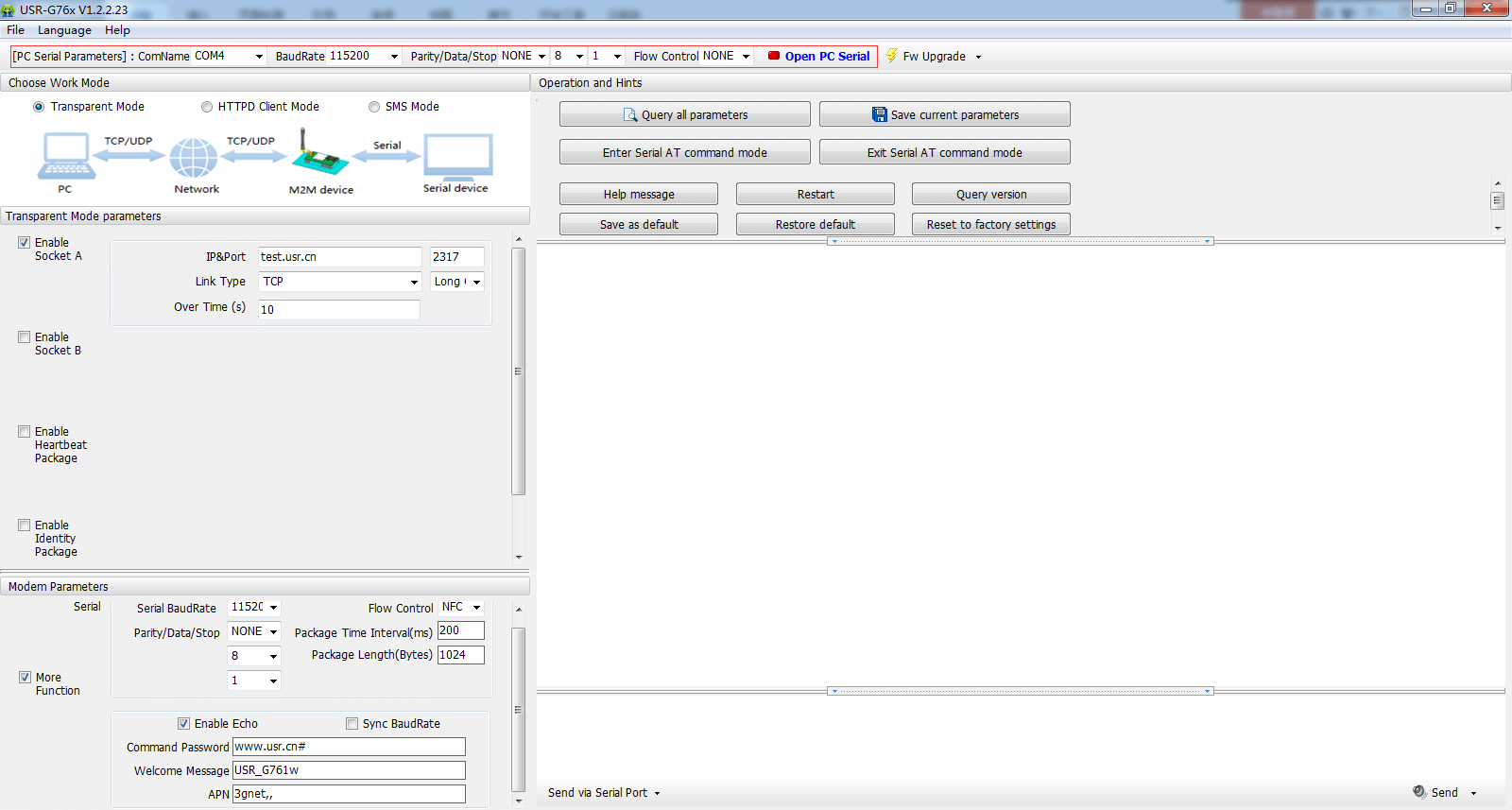 Figure 3 Open the serial
4. Click 'Enter Serial AT command mode' to Query/Set configuration.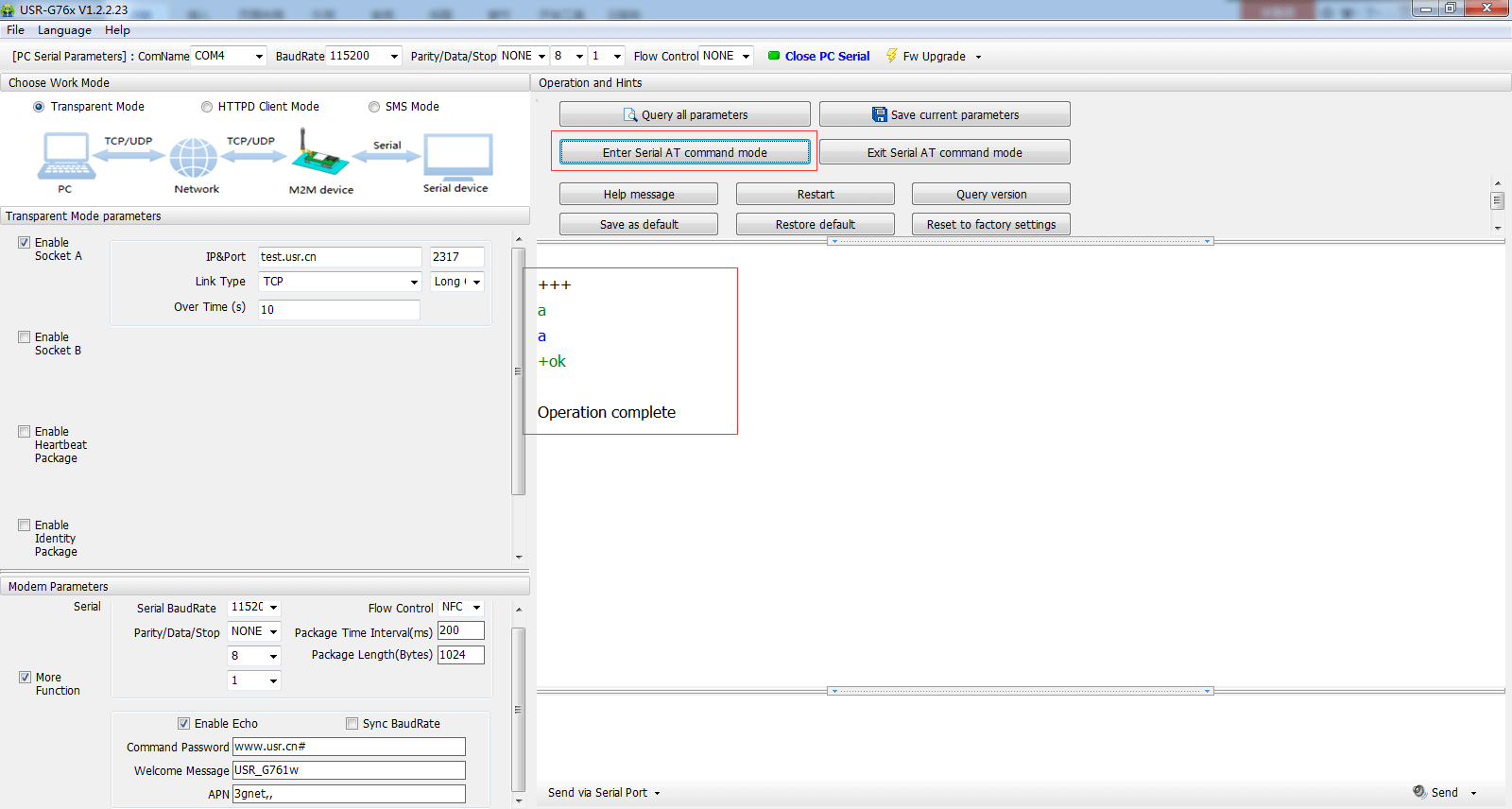 Figure 4 Enter AT command mode
5.Click the 'Query all Parameters'. You can see the parameters in the red block.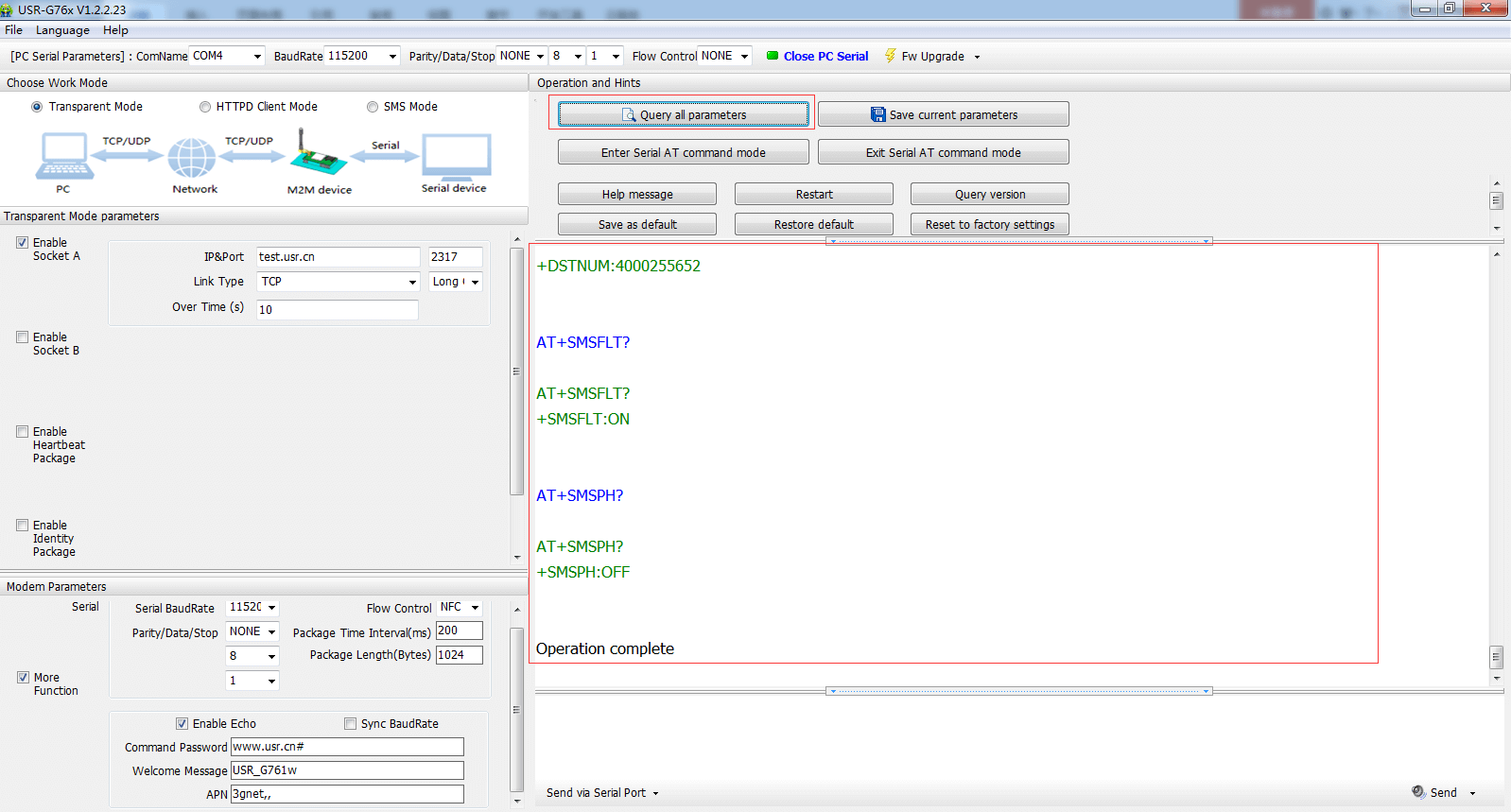 Figure 5 Query parameters
6. Configure the APN settings firstly(User should contact to operator for correct APN settings). I use China Unicom SIM card to test, so the APN parameters in follow figure is '3gnet,,'. When user configure the APN settings should follow the format as: 'code,user_name,password' and often set code is enough.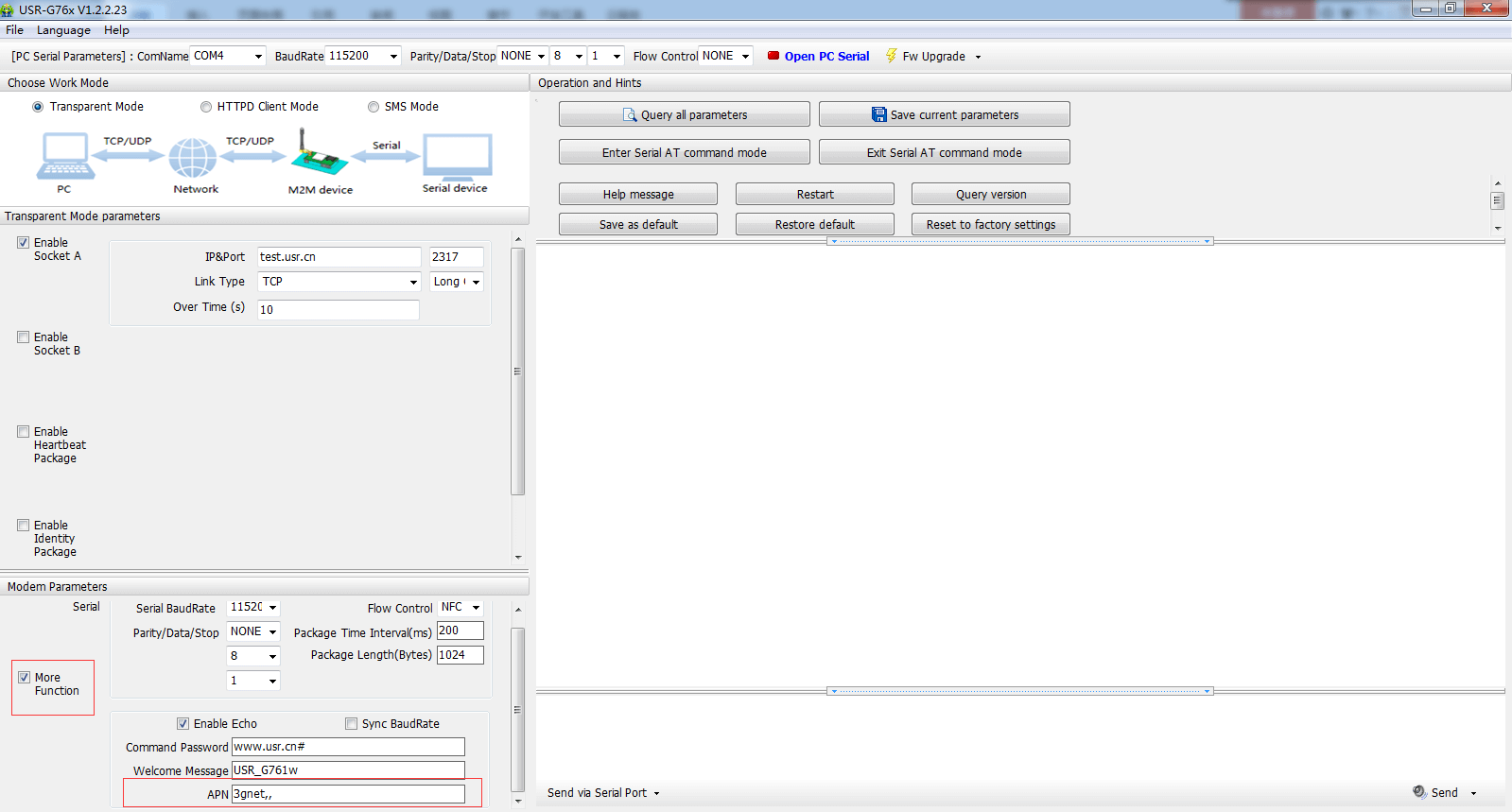 Figure 6 APN setting
7. Configure module parameters. We test transparent transmission mode and use our test server address&port: test.usr.cn&2317 to test(This website might be not available for foreign country.). After we configure the module, click 'Save current parameters', then restart module.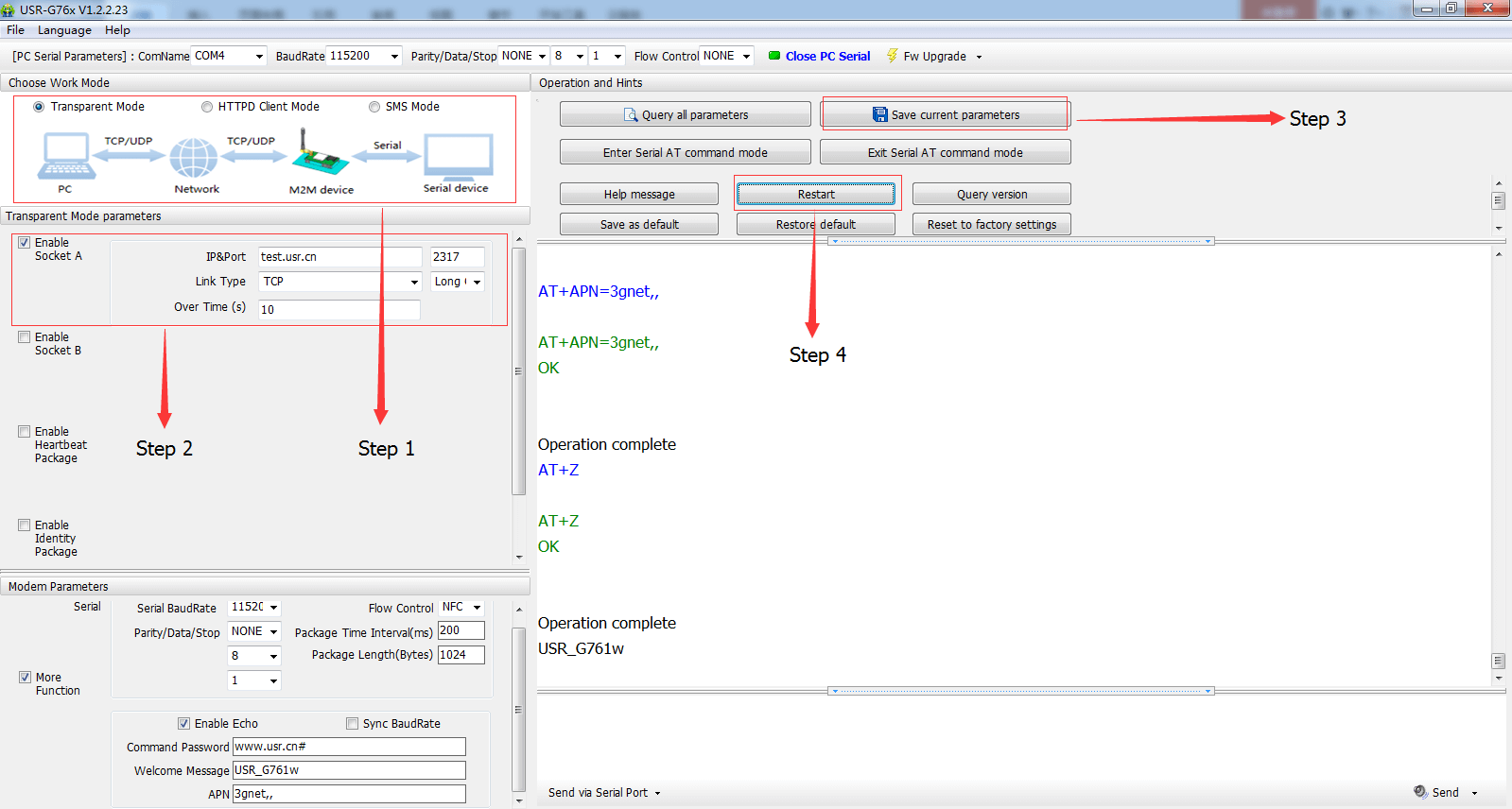 Figure 7 Transparent transmission mode setting
8. Run the test software USR-TCP232-Test-V1.3.exe to test data transmission. Our test server will return the same data which you send. We send the www.usriot.com and the server return the same data.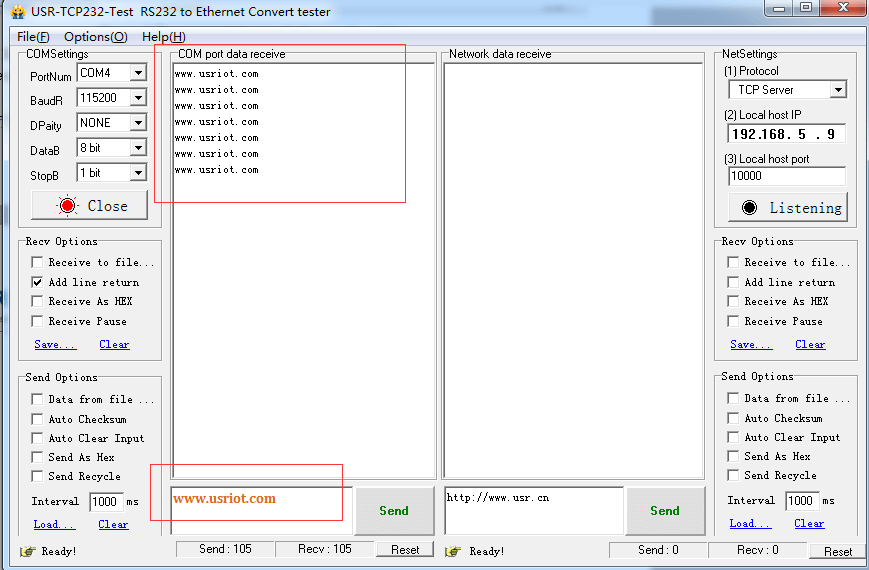 Figure 8 Data transmission