Over recent years, 5G has been a concern of IT and communication industry, and even ordinary citizens have heard about it. In April, 2018, government departments pointed out on the first digital architecture summit in China that China will have first 5G cellphone in 2020. At the same time, three major operators started to launched trail in the first number of cities, which indicates the arrival of IOT in the 5G era.
The coverage of 5G network will definitely result in a huge change in the production and life in the whole society, and intelligent internet of auto will reshape people's definition of modern auto in the foreseeable future.
GPRS, wireless module and other technologies have been making progress in various industries in the manufacture sector in China, which promote vehicle "automatic driving" technology to move ahead in a more stable manner. As the introduction of 5G network technology, automatic driving is no longer a dream. In the future, auto will be controlled by 5G network in distance, and it can monitor the surrounding environment through camera. The the information can be submitted to the distance server, and server will give order in the light of the data provided by intelligent vehicle.
Automatic driving can free eyes and hands of people, and then what can we do on the vehicle? Whatever we can do in tiny space can be done in auto, including the demands for TV, game, office, etc. 5G technology will largely enhance the network speed that a 10G movie can be downloaded within 10 seconds.
the chargers embedded GPRS Modem or industrial LTE router will be the key to solve the difficulty in the charging of electric auto in the 5G era.
At present, the difficulty in charging is the major barrier for the popularization of electric. However, the construction of infrastructure needs the cooperation among government, companies and other departments. As for producers, intelligent charger is profitable. Intelligent charger can save human efforts and expenditure through device position management, map display, real-time accident alarming and maintenance work distribution. In addition, charger operators can better manager chargers through collect the data of user, device and operation, so as to lower the operational cost and improve the quality of service.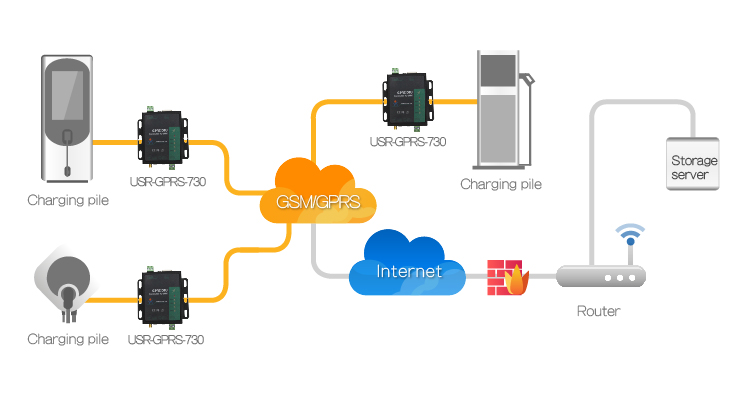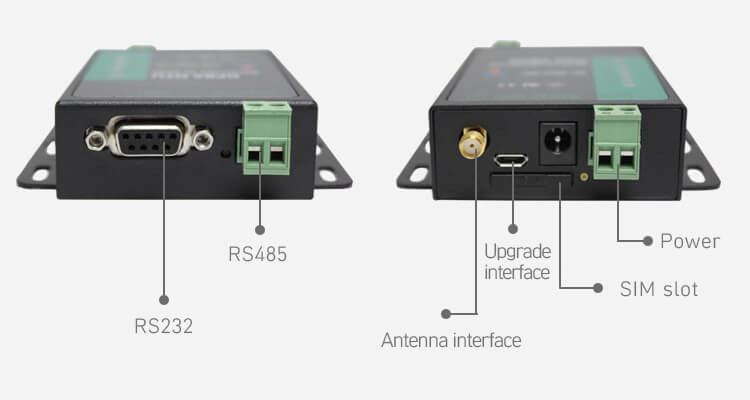 How to Buy:
https://usriot.com/products/rs232-gsm-modem.html