On the closing ceremony of 2018 China Water Expo, USRIOT helps to advance the construction of "intelligent water conservancy"
From October 10th to 12th, 2018 China Water Expo, namely China Water Affairs Summit Forum, was held in Beijing Exhibition Hall. During the three days of exhibition, USRIOT worked with other companies in the industry to put forward suggestions on the construction of "intelligent water conservancy".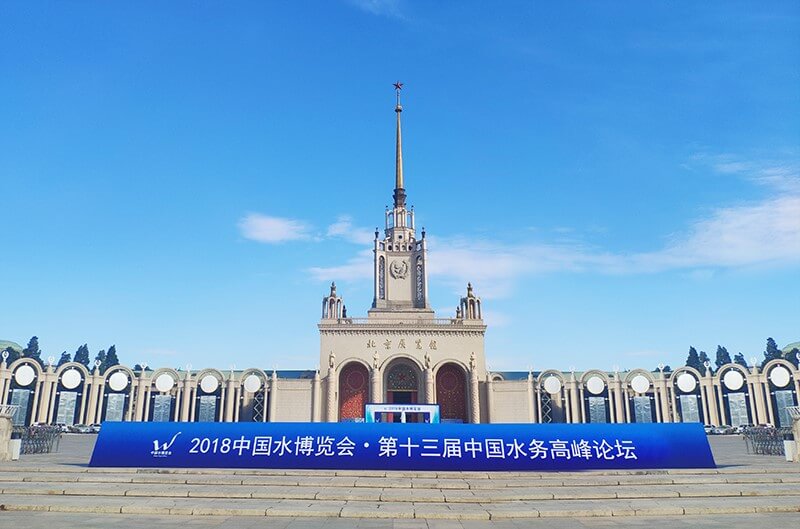 2018 China Water Expo·13th China Water Affairs Summit Forum
China Water Expo is the only professional exhibition launched by The Ministry of Water Resources and approved by The Ministry of Commerce in China. It is held by China Hydraulic Engineering Society, known as the "Best Exhibition of Water Conservancy in China". The exhibition is fully in response to the actual needs of water conservancy industry, and it works to provide reasonable resolutions to the water-related construction fields in the urgent demand for the support through displaying the latest products and technologies by the exhibitors at home and abroad.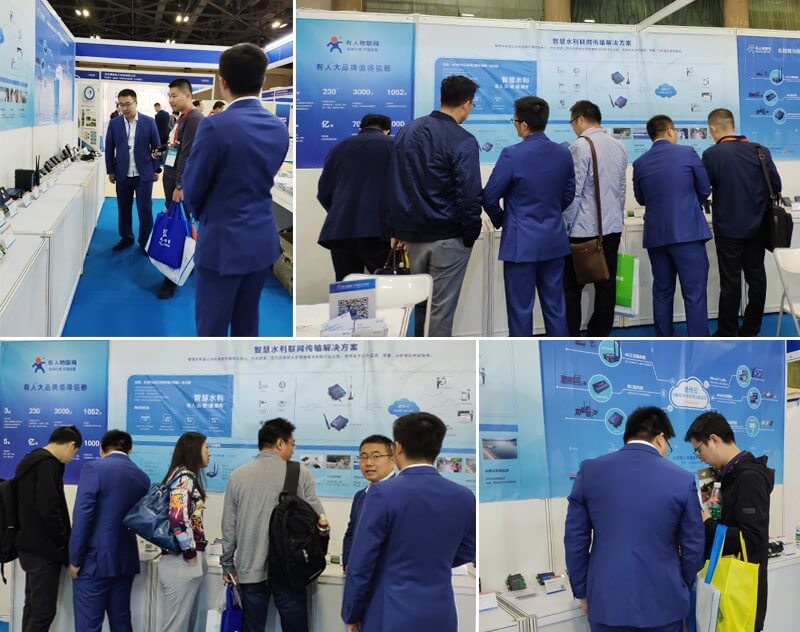 Intelligent water conservancy gives the top priority to the informatized water conservancy service to provide water resources, prevention of drought and flood, water conservancy management and other modern water conservancy service with all-rounded applications and services such as monitoring, warning and analysis.
As a software and hardware resolution provider of Industrial IOT in China, USRIOT enjoys various products and technologies which can fully meet the needs of communication in the water conservancy construction, so as to make due contribution to the intelligent development of water conservancy.
USRIOT presented the exhibition with "resolution to the networking transmission of intelligent water conservancy", and showed communication products and services in the water conservancy construction to users in a comprehensive way from industrial 4G router, serial to ethernet converter, GPRS Modem, 4G Modem, NB-IoT/LoRa,USR Cloud, M2M/Wireless module, trade of IOT industrial chain, continuing to shape a favorable figure of an ecological enterprise in the industrial IOT field.
On October 12th, 2018 China Water Expo and 13th China Water Affair Summer Forum came to an end successfully. It is not only a banquet of the industry but also an experience for exhibitors to learn and to harvest.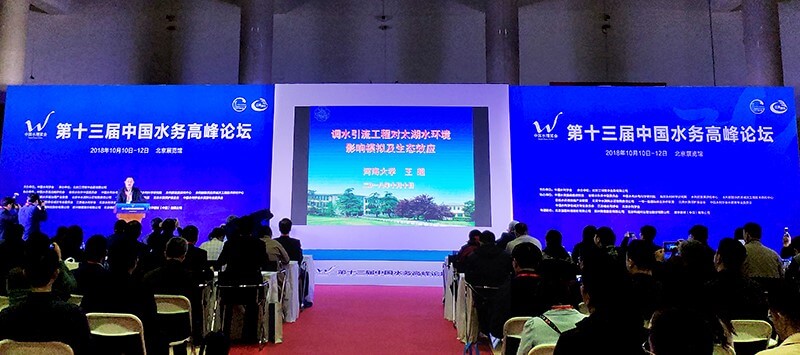 At present, IOT and cloud computing based comprehensive intelligent water conservancy management system has provided a unified information management platform to a multiple of business such as hydrologic monitoring, river irritation, mountainous flood warning, water-gate monitoring, water-level monitoring, water reservation and rainwater monitoring, so as to fulfill an integrated management, statistics and analysis of operational status follow-up, data feedback, video monitoring, daily management of water conservancy facilities. Thus, it has provided managers of different levels with real-time and abundant information reference and laid a good foundation for the analysis and decision-making, so as to offer a powerful technological support for regulated management, energy saving and emission reduction, and refined management.
In the future, USRIOT will be committed to facilitating the modernization of water conservancy through the informization of water conservancy and advance the construction of intelligent water conservancy.