Metro Station Environment Monitoring
Background of Metro Station Environment Monitoring
Metro has become an effective way of human using underground space, which can cut down on traffic congestion. And metro has the advantages of large passenger capacity, good punctuality, fast and safe, high traffic efficiency, and environmental protection, etc. Metro is the major project of urban underground space construction.
However, how to take energy-saving measures in the environmental control system? As energy-saving plays an essential role in metro control management, environmental sensors have played a crucial role in the metro station control system.
But how to realize the remote management of these sensors requires the help of the Internet of Things.
Solutions of Metro Station Environment Monitoring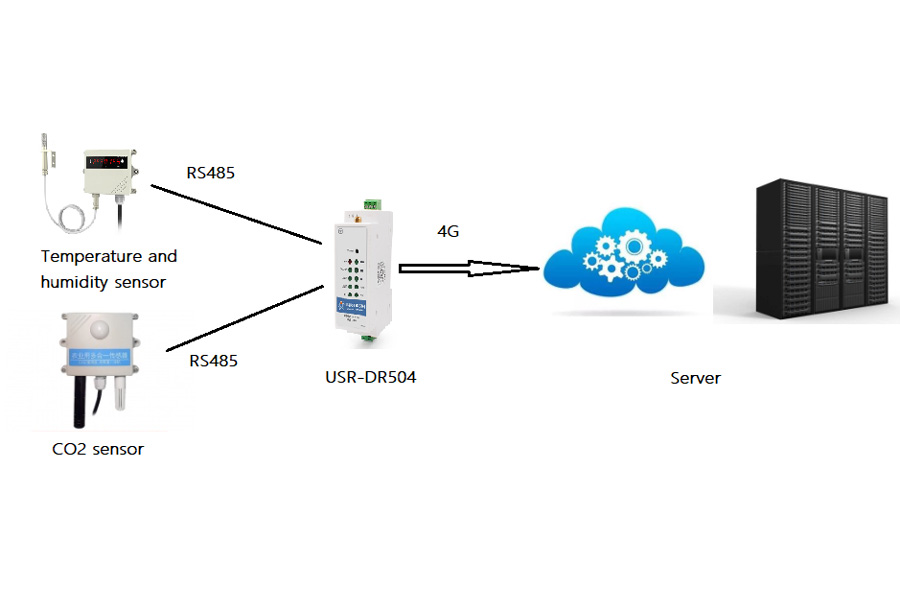 1. Sensors are connected to the serial port of USR-DR504(Din rail mounted RS485 industrial modems) through the RS485 serial port. RS485 serial port of DR504 can be connected to twenty to thirty serial devices through the RS485 bus.
2. Din rail mounted RS485 industrial modems USR-DR504 can be connected to the customer's server through the 4G network.
3. With the network techniques of software and hardware, USR-DR504 can transmit the sensor data to PUSR Cloud, displaying the sensor data on the monitor screen. USR IOT can help customers build smarter IoT systems and improve operation efficiency more intelligently.
Advantages of USR IOT's Metro Station Environment Monitoring Solutions
1. DR504 can be easily installed using its built-in DIN rail mounting clip, compact size, and easy to carry.
2. Server can receive data remotely and monitor the air quality of the metro station.
3. Save resources and costs, improve efficiency.
4. It is convenient for administrators to operate remotely, which brings great convenience to the metro station's environmental monitoring.