Deputy Secretary of Jinan CPPCC Visits USR IOT
  On the morning of August 12, Wang Jingwen, Deputy Secretary and Vice Chairman of the Party Group of Jinan Municipal Committee of the Chinese People's Political Consultative Conference (CPPCC), led some CPPCC members, experts, scholars and entrepreneurs to visit USR IOT to conduct a special survey on "Promoting the Construction of Kechuang Financial Reform Pilot Zone".Chen Guanpeng, Chairman of CPPCC Lixia District, Liu Jun, Vice Chairman of CPPCC Lixia District, and Zhu Weidong, Director of Science and Technology Bureau of Lixia District accompanied the investigation and were warmly received by Gu Xin, Chairman of USR IOT.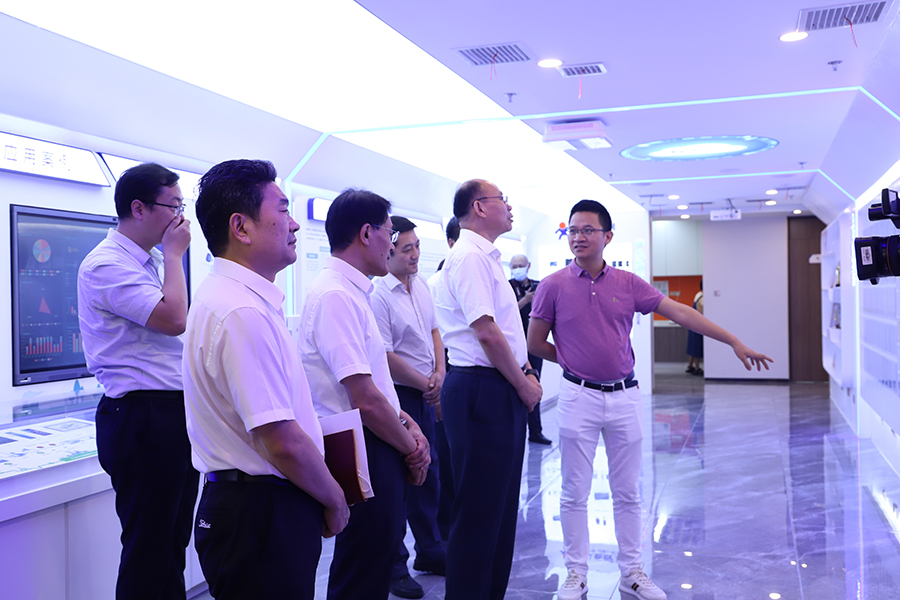 Vice Chairman Wang Jingwen and his delegation visited the company's exhibition hall and office area successively, listened to Chairman Gu Xin's introduction of the company's development process, production and operation, product innovation and application, technology research and development, and talent team building, and focused on inquiring about the allocation and utilization of financial resources in the development of enterprises. He affirmed and recognized the personal growth of Chairman Gu Xin.He expressed his encouragement and expectation for the future development of USR IOT.
  In the future, USR IOT will actively participate in the construction of Kechuang Financial Reform Pilot Zone, cooperate with relevant units and departments to build a regional financial center, increase the financing guarantee for Kechuang enterprises, and help build Kechuang Jinan, a modern strong provincial capital.