Most of the projects that use Ethernet for networking today use RS232 or RS485 interface, and the usage share of the RS422 interface is relatively small. However, in order to meet the needs of the public, the serial port is usually made into a mode that can switch interfaces freely. For example, USR eight serial device server USR-N668.
In order to reduce the volume, it is convenient to place the cabinet, save the interface space of the device, it is made into RJ45 package form. It can be easily networked through DB9-M to RJ45 converter. Since the RS232 mode is used frequently, the factory default is RS232 mode. If you use RS485 mode or RS422 mode, you can adjust the corresponding DIP dial switch.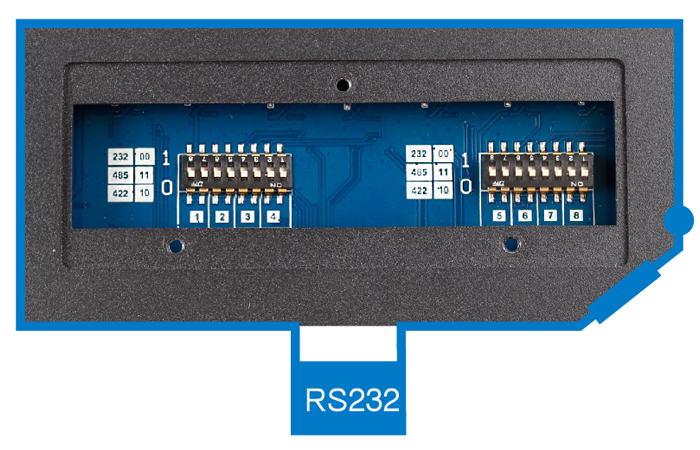 RS232 dial switch dial to 00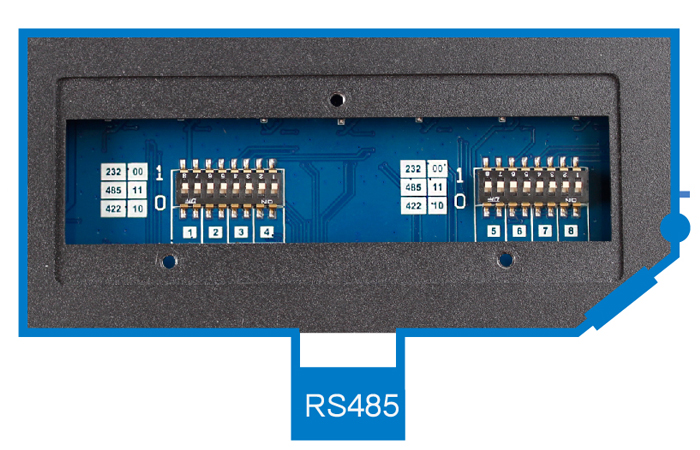 RS485 dial switch dial to 11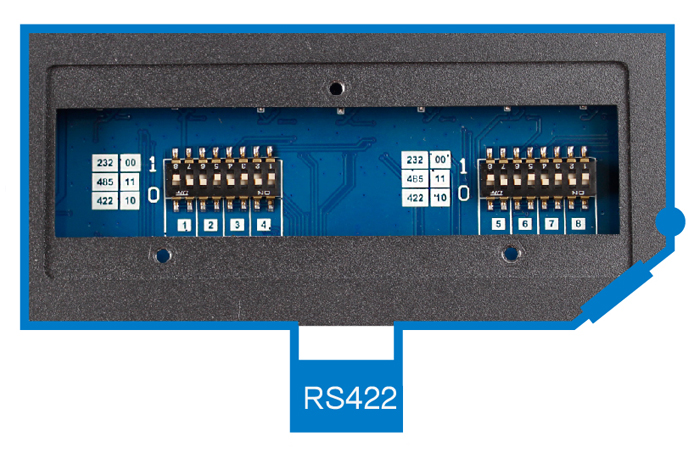 RS422 dial switch dial to 10
Each serial port can be flexibly selected, regardless of all serial port unified modes. Even if three modes are used mixedly in the project, N668 can easily meet the needs.