What are the features and benefits of the industrial router?
  What are the features and benefits of the industrial router?
  We all know that Home cellular router is relatively cheap, but if the family requirements are high, people will choose industrial router, after all, industrial router is powerful and stable, suitable for large-scale enterprise network connections. Complex topologies, load sharing and optimal paths can be used to meet the needs of families, but there are also disadvantages, that is, the price is higher than Home cellular router. What are the features and advantages of industrial router? Is there an industrial router with high cost performance?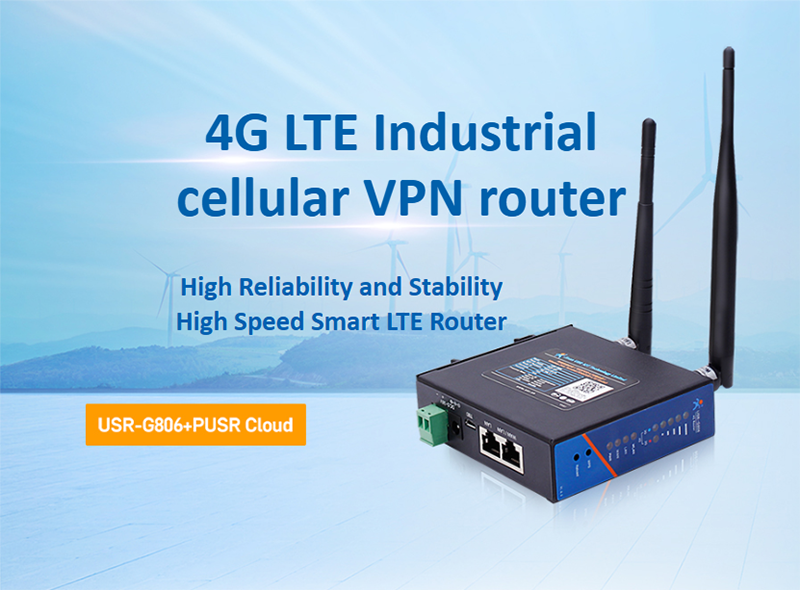 What are the features and benefits of the industrial router?
  Features of industrial router:
  1. Reliable networking and communication: High-performance industrial wireless modules, industrial high-stability and high-precision components, and -35 ~ + 75 ℃ extremely wide temperature design are adopted to easily adapt to high temperature and severe cold working environment, providing reliable networking and stable communication for unattended systems.
  2. Increase in data processing and transmission speed: The CPU processing speed is increased by 3 times, the WIFI transmission speed is increased from 54 Mbps to 150 Mbps, and the built-in FLASH and RAM capacity is increased by 2 times to meet the needs of wireless transmission of large amounts of data, such as more smooth and clear pictures and videos.
  3. Controllable bandwidth resource allocation: The functions of flow control, flow recording and real-time network speed display are added, which can be managed according to the pre-customized bandwidth allocation mode according to the type of network protocol.
  4. Provide supporting equipment management platform: support the centralized management, batch configuration and upgrade functions of a large number of equipment, and make the implementation and management of large projects more efficient.
  5, real-time display of signal strength, real-time display of network signal strength, improve the efficiency of on-site management and maintenance.
  Advantages of industrial router:
  1. Rich routing protocols and secure transmission
  The industrial router supports VPN protocols such as IPsec/L2TP/PPTP/OpenVPN/GRE/L2TP over Ipsec; Multi-layer encryption transmission ensures the security and accuracy of data, and the data transmission reaches the financial standard.
  2, high protection, good stability
  The shell of industrial router is all-metal, high EMC electromagnetic compatibility, high and low temperature resistance (-35 to 75 ℃), wide voltage (5V-35 V); Super moisture-proof, lightning protection, anti-electromagnetic interference capability.
  3. Rich interfaces
  The industrial router not only supports 5G/4G/3G to WIFI and wired functions, but also configures RS232/RS485 serial ports and supports serial port to Ethernet transmission.
  4. Powerful data processing capability
  The industrial router uses a high-performance ARM processor, so the data processing capability is very strong, and it can accommodate multiple devices to access the Internet at high speed at the same time.
  Is there a cost-effective industrial router?
  Stable and reliable
  ● Full industrial design, metal shell, protection grade IP30;
  ● Support horizontal desktop placement and ear-hanging installation;
  ● Support wide voltage DC 9-24V input;
  ● Multiple protections such as static electricity, surge and electric fast pulse group;
  ● Built-in hardware watchdog, fault self-detection, self-repair, to ensure system stability.
  Flexible networking
  ● Provide 4G network, downward compatible with 3G/2G network standard;
  ● Support automatic network inspection, 4G/3G/2G system switching, and APN/VPDN dedicated network card;
  ● Support 2 wired LAN ports, 10/100Mbps rate;
  ● Support PPTP and L2TP to facilitate safe virtual networking for customers.
  The function is simple
  ● Support manned cloud services, facilitate centralized management of equipment systems, and improve operation and maintenance efficiency;
  ● Support static routing, easy access to routers and subnet devices under routers;
  ● Support firewall, DMZ and port forwarding functions, and realize intranet penetration function;
  ● Support rich LED status monitoring (POWER, WORK, NET, SIG);
  ● Support one key to restore factory settings;
  ● Support NTP time synchronization and log storage;
  ● Support regular restart, regular cleaning, and more stable use of running memory