This article introduces the functions of modbus gateway USR-M511 as the following diagram shown, you can get an overall knowledge of it.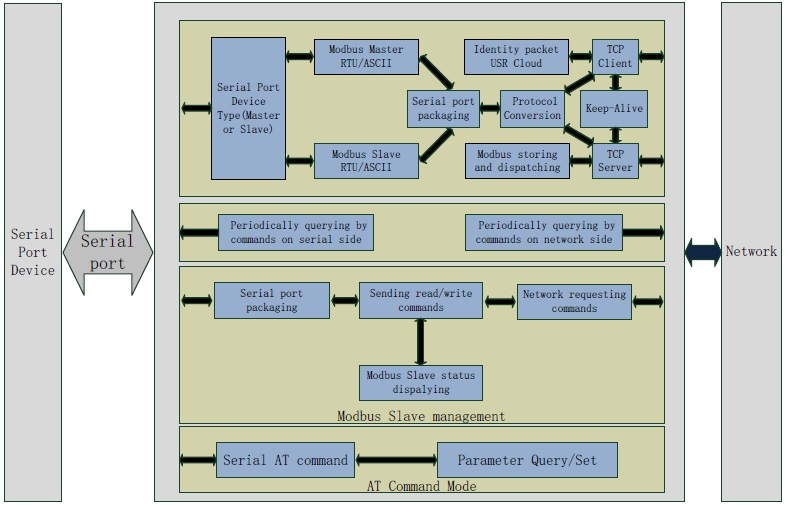 Basic Functions
1. Static IP/DHCP
There are two ways for module to get IP address:
Static IP: Default setting of module is Static IP and default IP is 192.168.0.7. When user set module in Static IP mode, user need set IP, subnet mask and gateway and must pay attention to the relation among IP, subnet mask and
gateway.
DHCP: Module in DHCP mode can dynamically get IP, Gateway, and DNS server address from Gateway Host. When user connect directly to PC, module can't be set in DHCP mode. Because common computer does not have the
ability to assign IP addresses. User can change Static IP/DHCP by web server. Setting diagram as follow: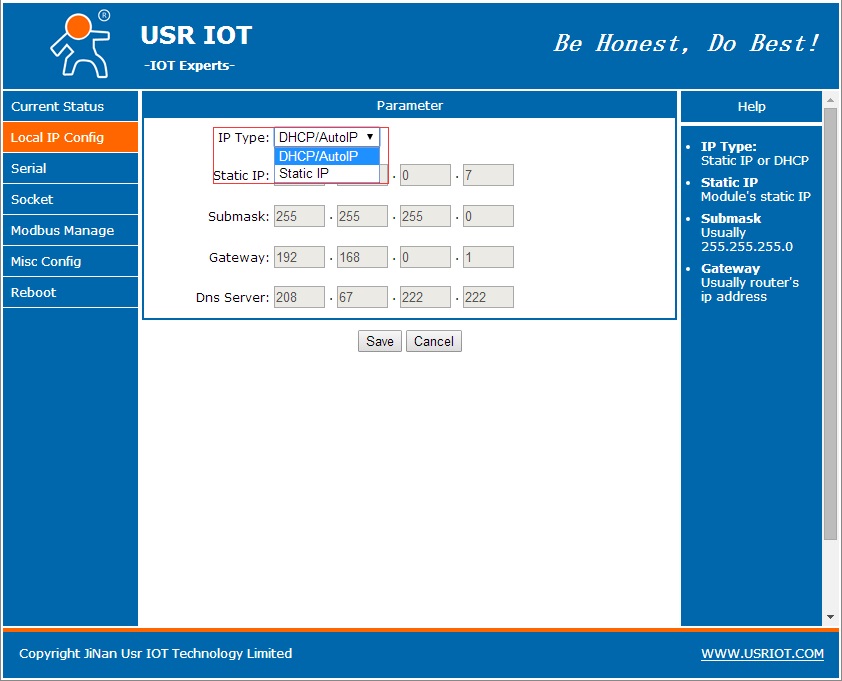 2. Hardware Restore default settings
User can press Reload over 5s and less than 15s then release to restore default settings.
3. Upgrade Firmware Version
User can contact to salespersons for needed firmware version and upgrade by setup software through Ethernet port. Setup software download link https://www.usriot.com/usr tcp232 m4k3 setup software . User can upgrade as follows: