If people need to monitor and diagnose remote devices through industrial LTE routers, such as factory automation, substations, steam turbines, generators, water treatment, and irrigation systems, how does USRIOT's industrial LTE router do that?
Using USRIOT's industrial LTE router, you can monitor your remote devices in any areas with mobile service. Your technical personnel can open, monitor, diagnose, and update your devices without operating on the scene.
USRIOT's industrial LTE router can provide two connection ways to the remote site.
1.Wired Ethernet
2.2/3/4G wireless network
These two networking connections can supply the majority of the project to connect the internet. With wired networking, the Ethernet interface is designated as the primary interface and the other interface is used as the redundant alternate communication path in case of higher priority path disconnection. Failover to the backup interface is automatic. This gives you the most reliable way to ensure access to critical remote installations.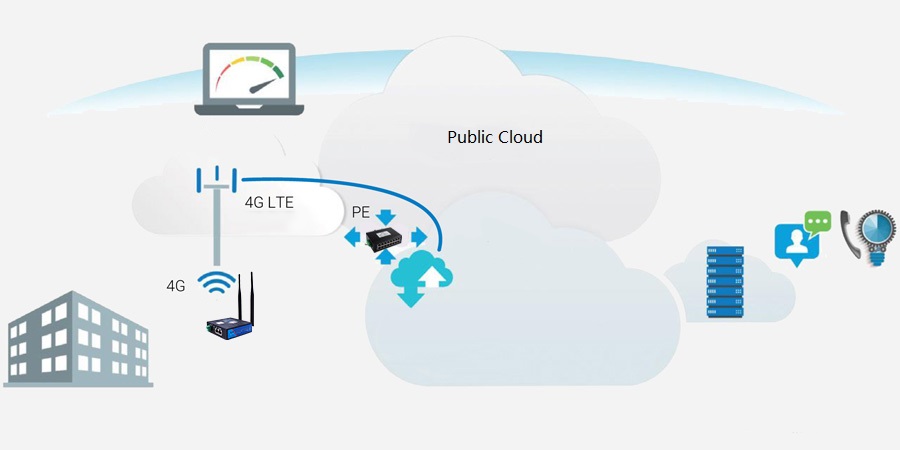 Easy to work with your monitoring applications
USRIOT's industrial LTE router supports TCP or UDP-based network protocols, so you can use existing LAN or serial-based device monitoring and diagnostics software tools without making any changes.
Ethernet-based devices connect directly to industrial LTE routers. Serial based system RS232 can be easily connected to the serial device server. If multiple interfaces are required, it can also use USRIOT's Ethernet switch to "mix and match" Ethernet and serial device connection.
For projects with high-security requirements, enterprise networks can be securely extended to remote devices through built-in VPN clients and servers without additional hardware, software, or device configuration changes. At the same time, users can upgrade the 3G / 4G cellular modem with the most advanced IP routing, firewall and VPN combination.