Question:
【What is the product model?】:
IO controller model: usr-io424t-gr
【What's the firmware version?(You can get firmware version from AT command AT+VER or settings webpage)】:
v1.2.3
【How do you connect and configure the USR device?】:
USR-IO808 - GR V1.1.0
【What's your application? What do you want to realize?】:
Raining sensors
Params attached.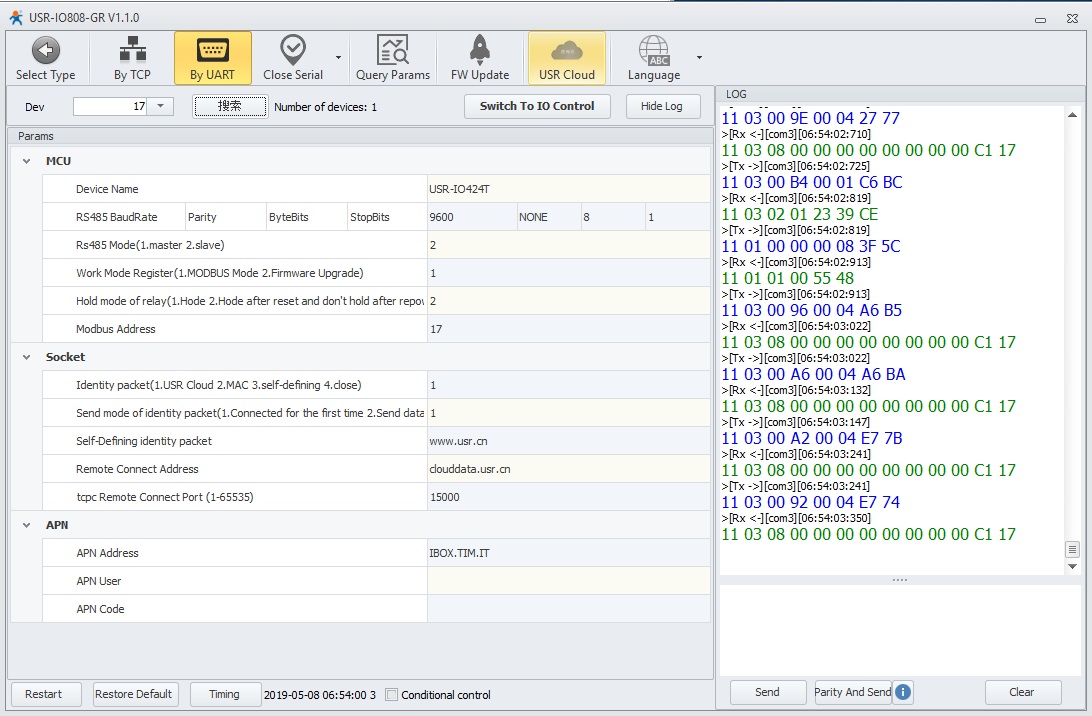 Answer:
You use the IO setup software to exit IO808-GR, re-select IO424-GR, and re-enter the IO setup software.
Reset the parameters.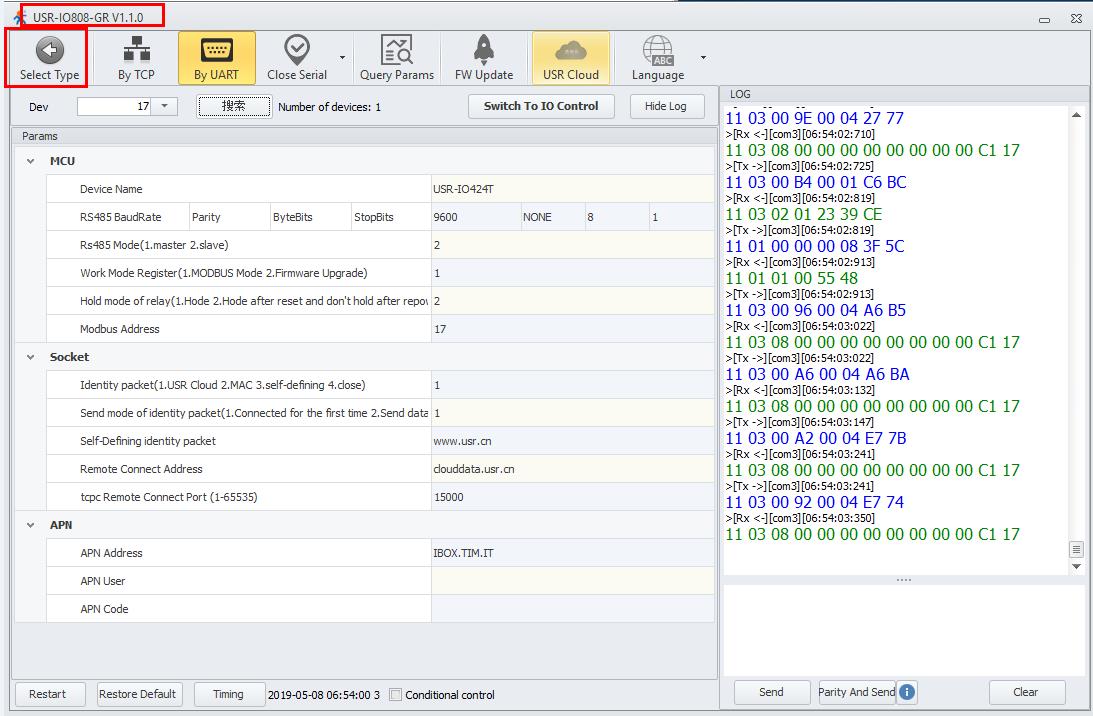 Question:
changed Type, configured APN.
Still no connected to Cloud.
I've used different Mobile Provider with their APN config, but no results.
New Params and device images attached.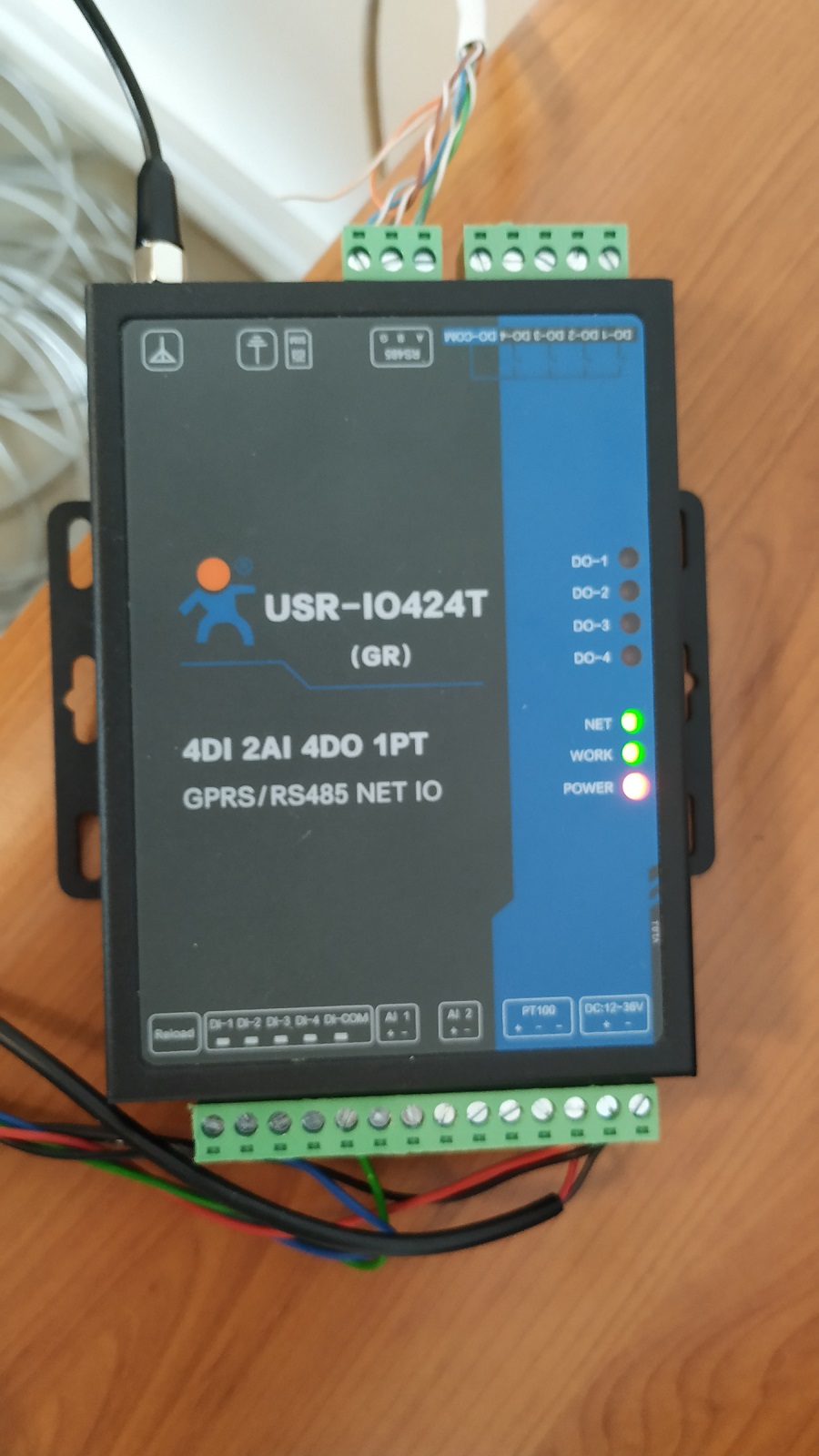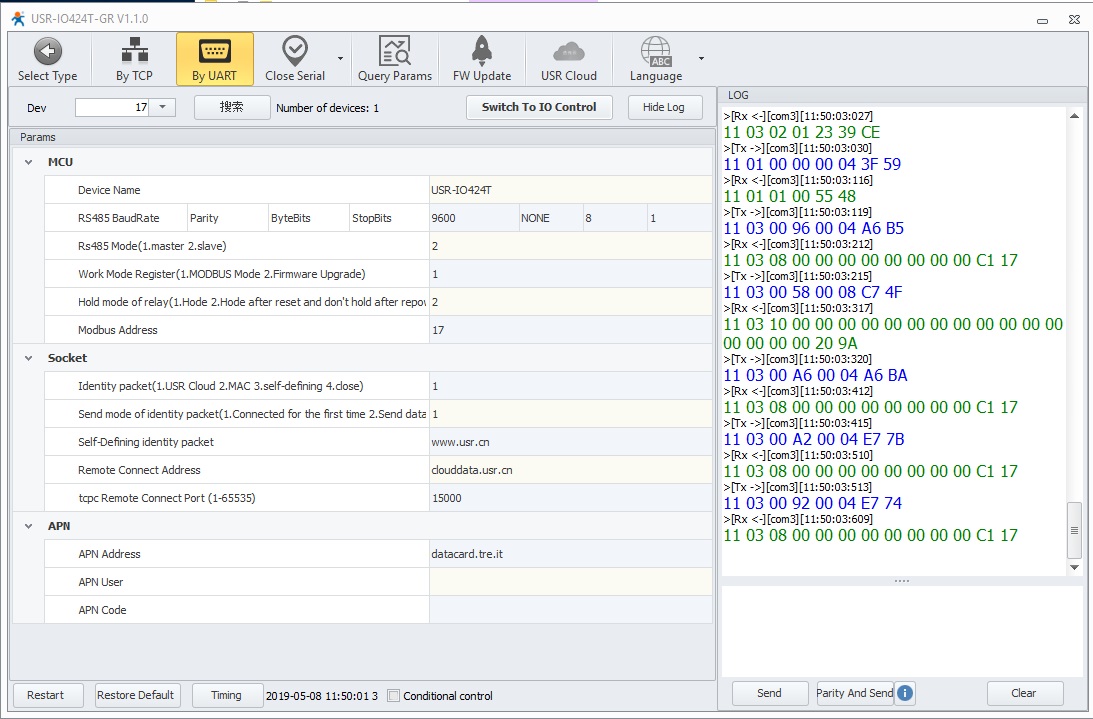 Answer:
1、IO424 parameter, transparent cloud address setting
clouddata.usriot.com
2、IO424 is deleted on the transparent cloud and re-added again