Connection method: serial device----IO Controller IO424---Internet (Usr cloud)
Realize the function: Usr cloud shows the data of the client serial device, and 424 DI/DO/PT100 and analog display and control
1.Open the cloud platform cloud.usr.cn
Click on the console --> register now --> fill in the relevant information --> registration, transparent cloud platform will send an email to your registered email, log in to your mailbox to activate Your account, you can use your account to log in to the cloud to carry out the next step.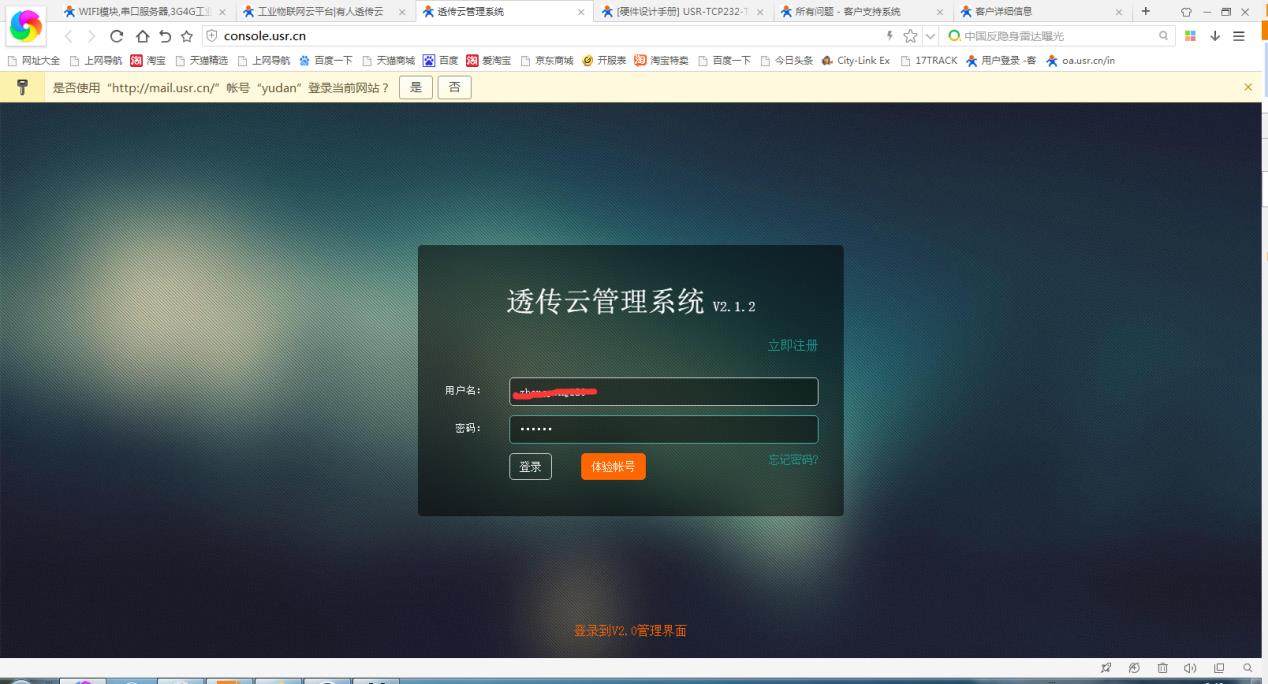 2. Add data template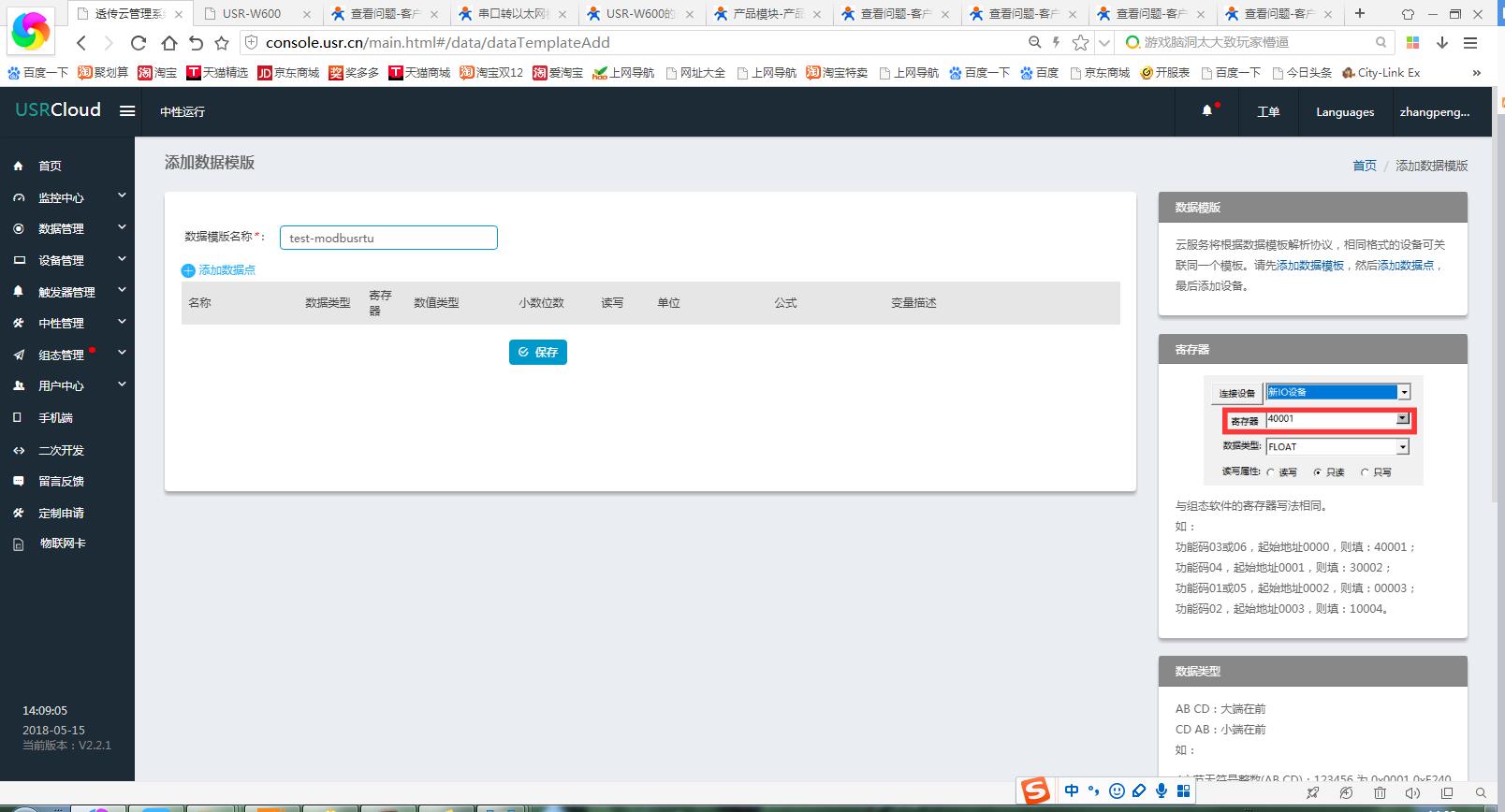 3. Add a data node (you can add more than one, I added two temperatures and humidity,)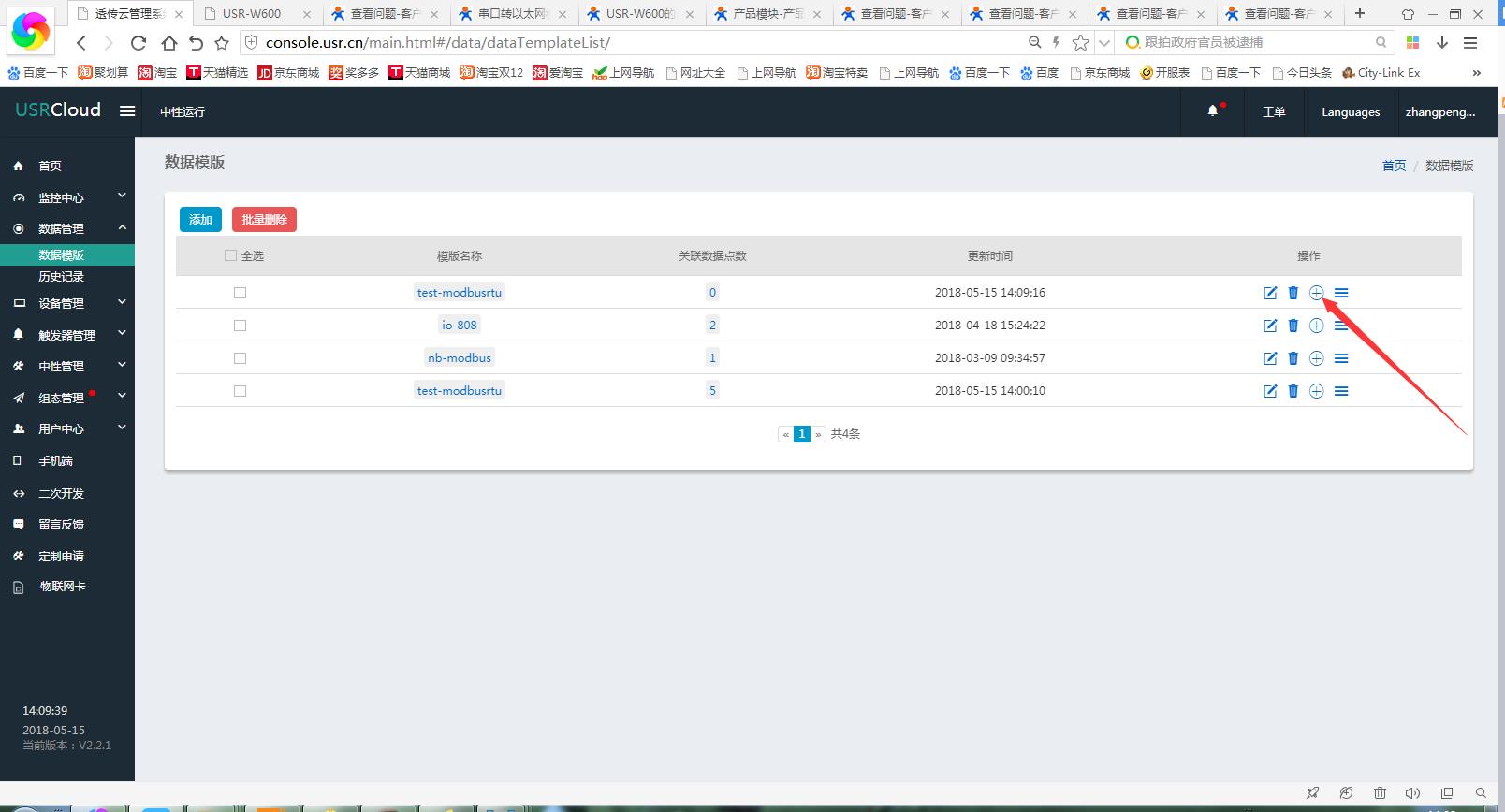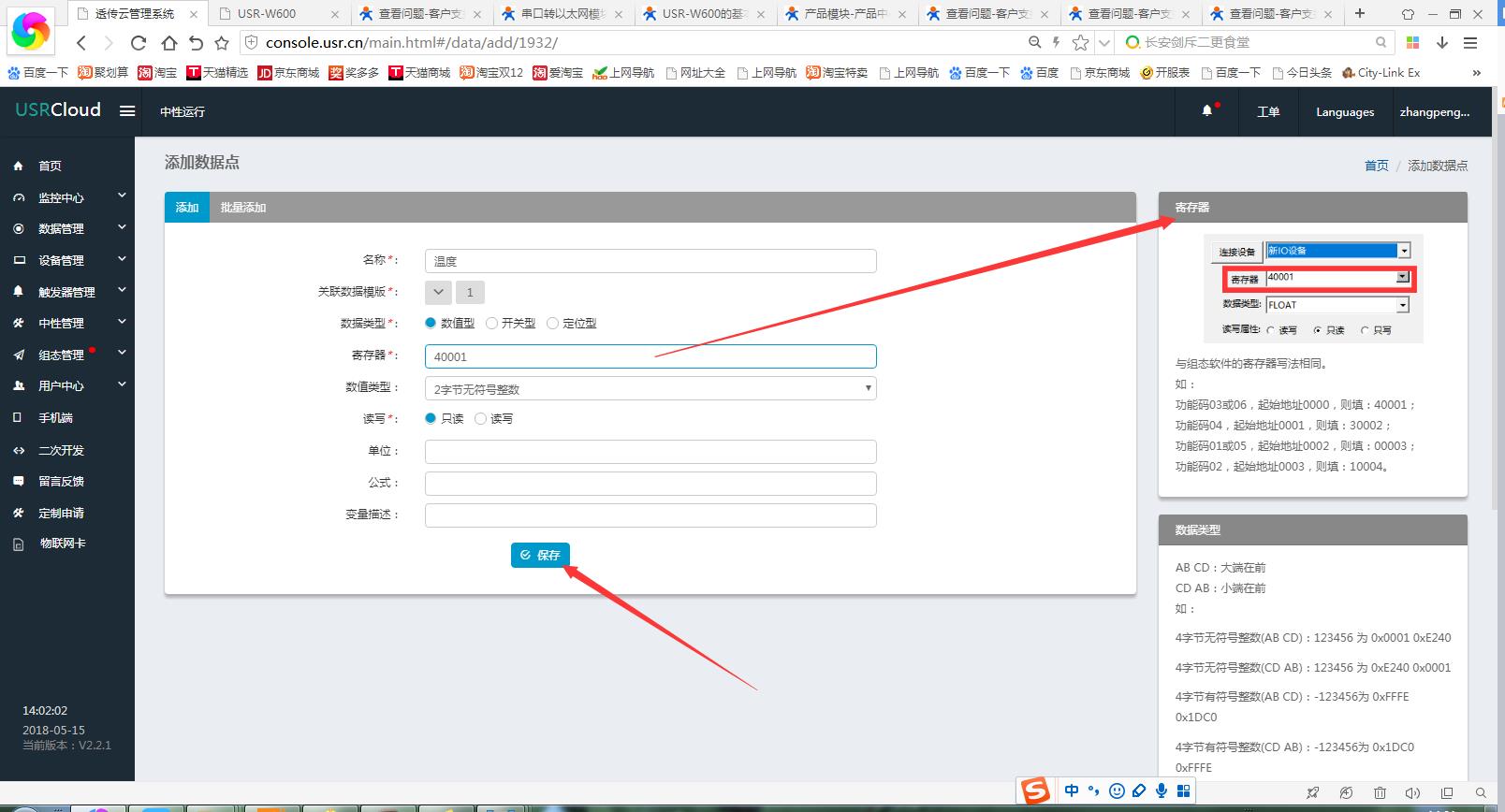 4. Add device (choose network io controller, fill in mac and sn)
Linked data template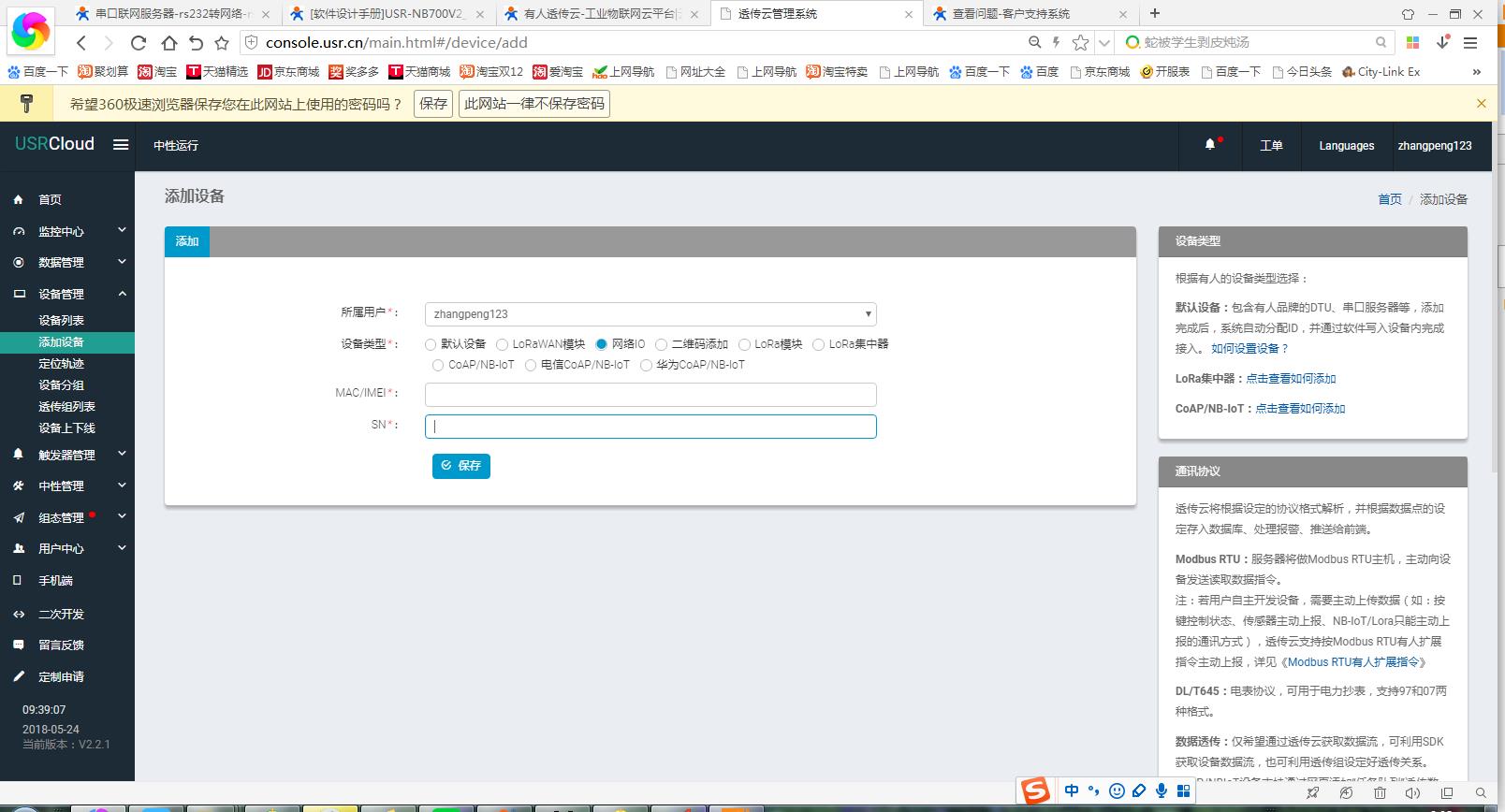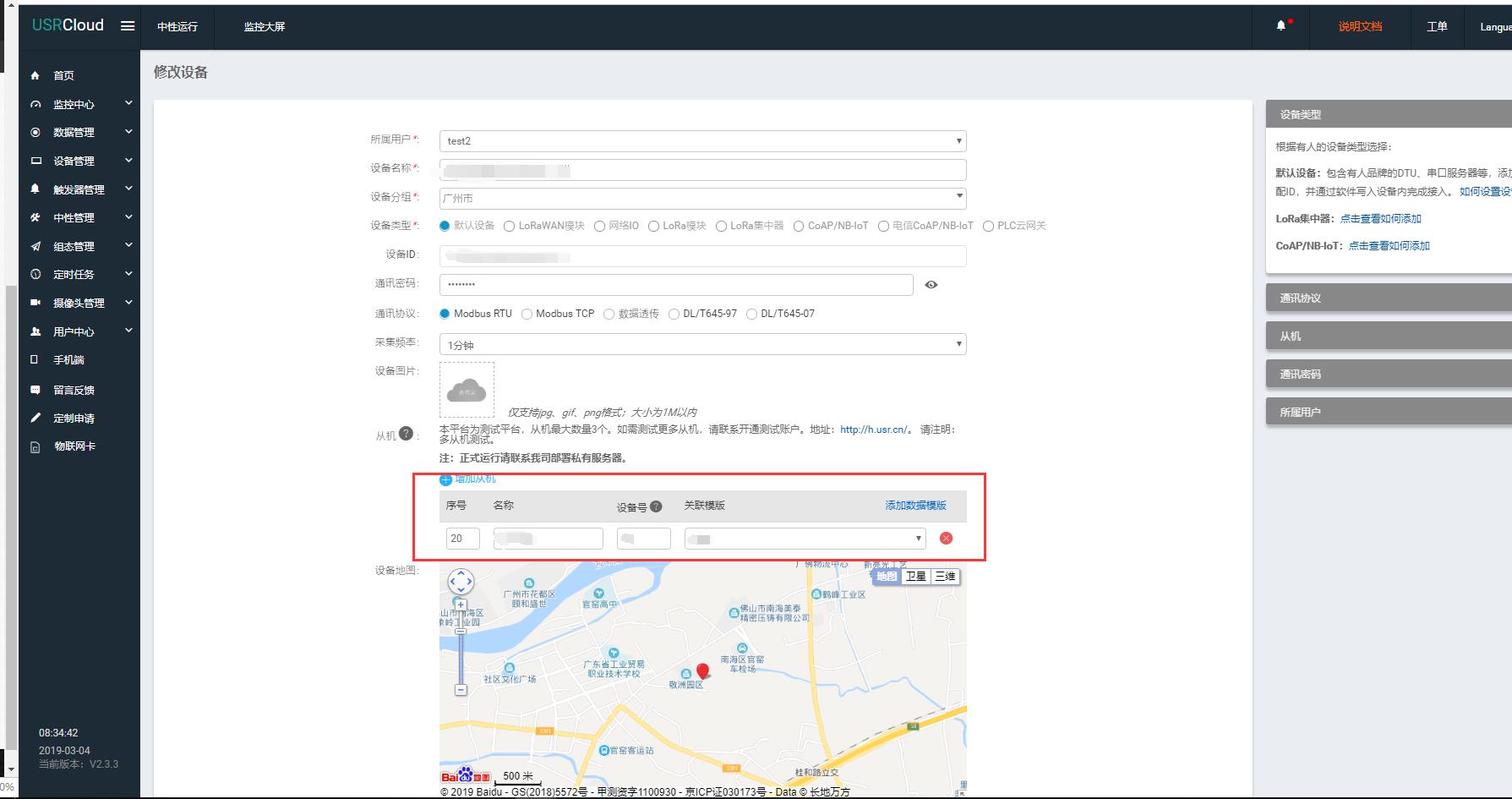 5. Set IO424 (serial port connected to the computer, open the software) default is 9600 8 n 1, click search Click on the device after searching
Switch to transparent mode, change 485 mode to 1, then restart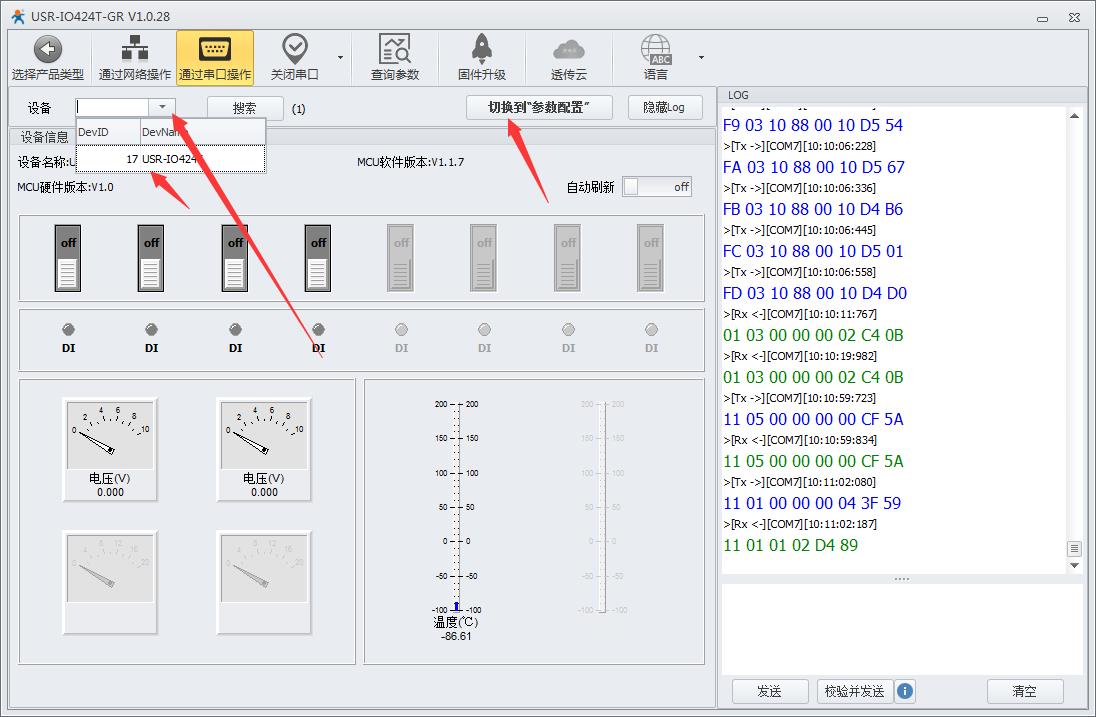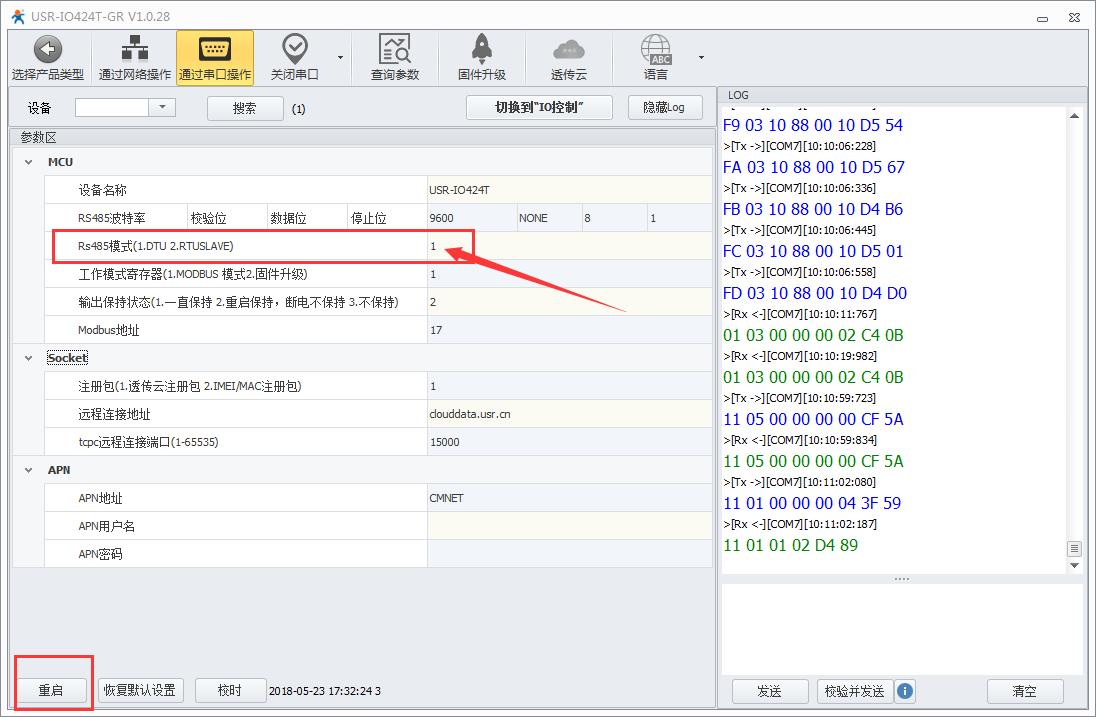 6. After the restart, it will go online.
Click on the device list, find the device, click the edit button, add the slave
The slave address added here is 1, and the data format is the data template added above.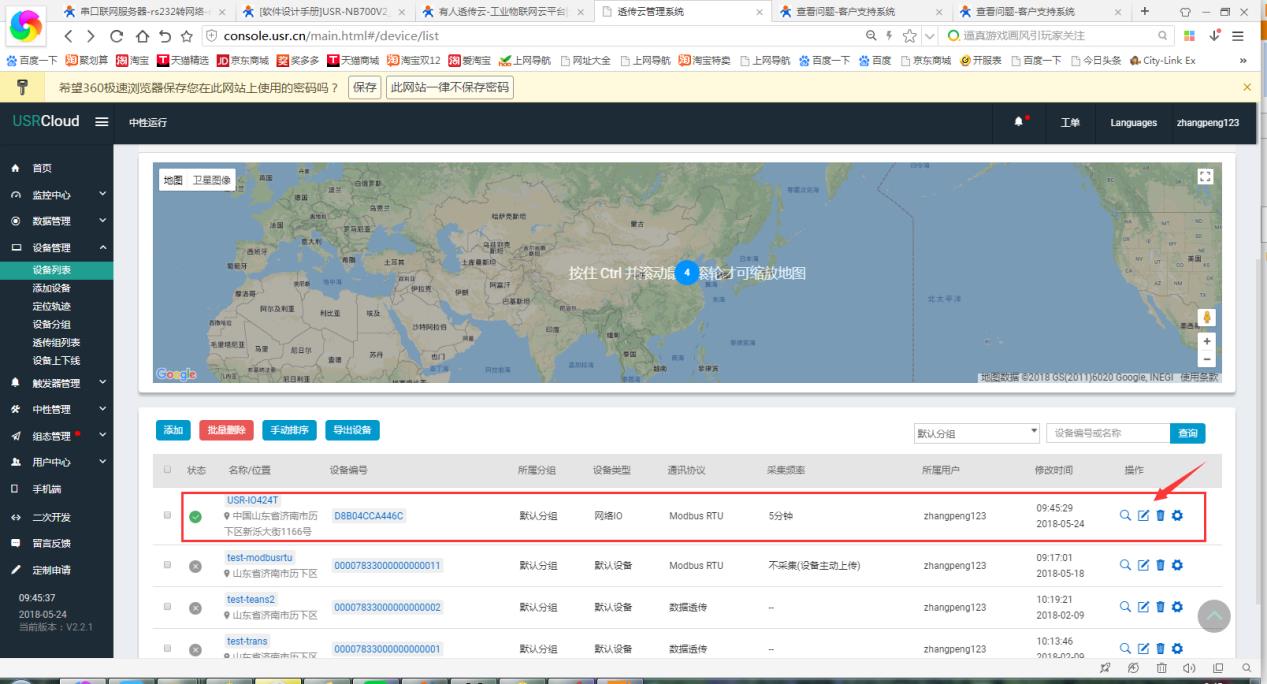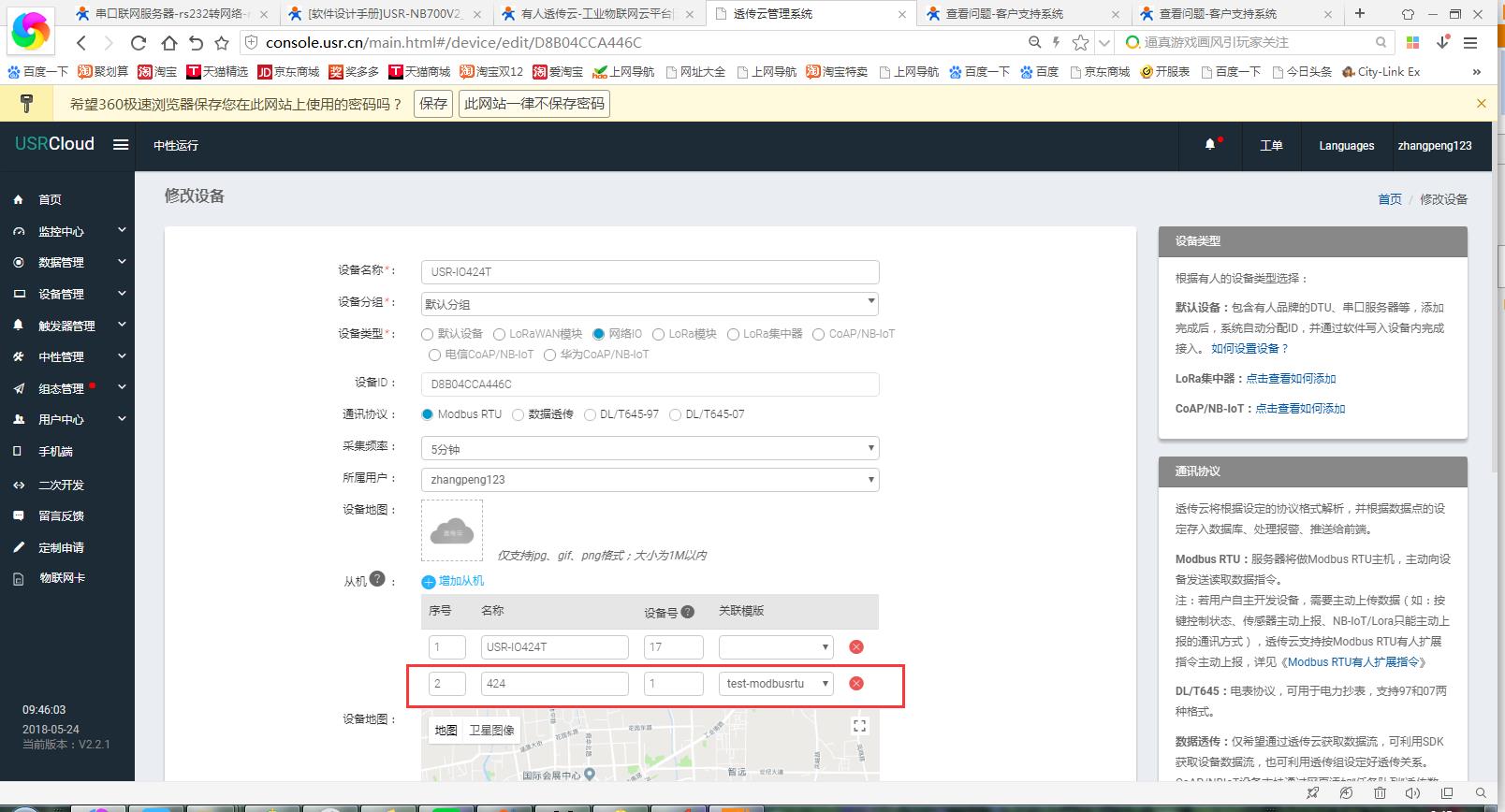 7. Click on the data monitoring list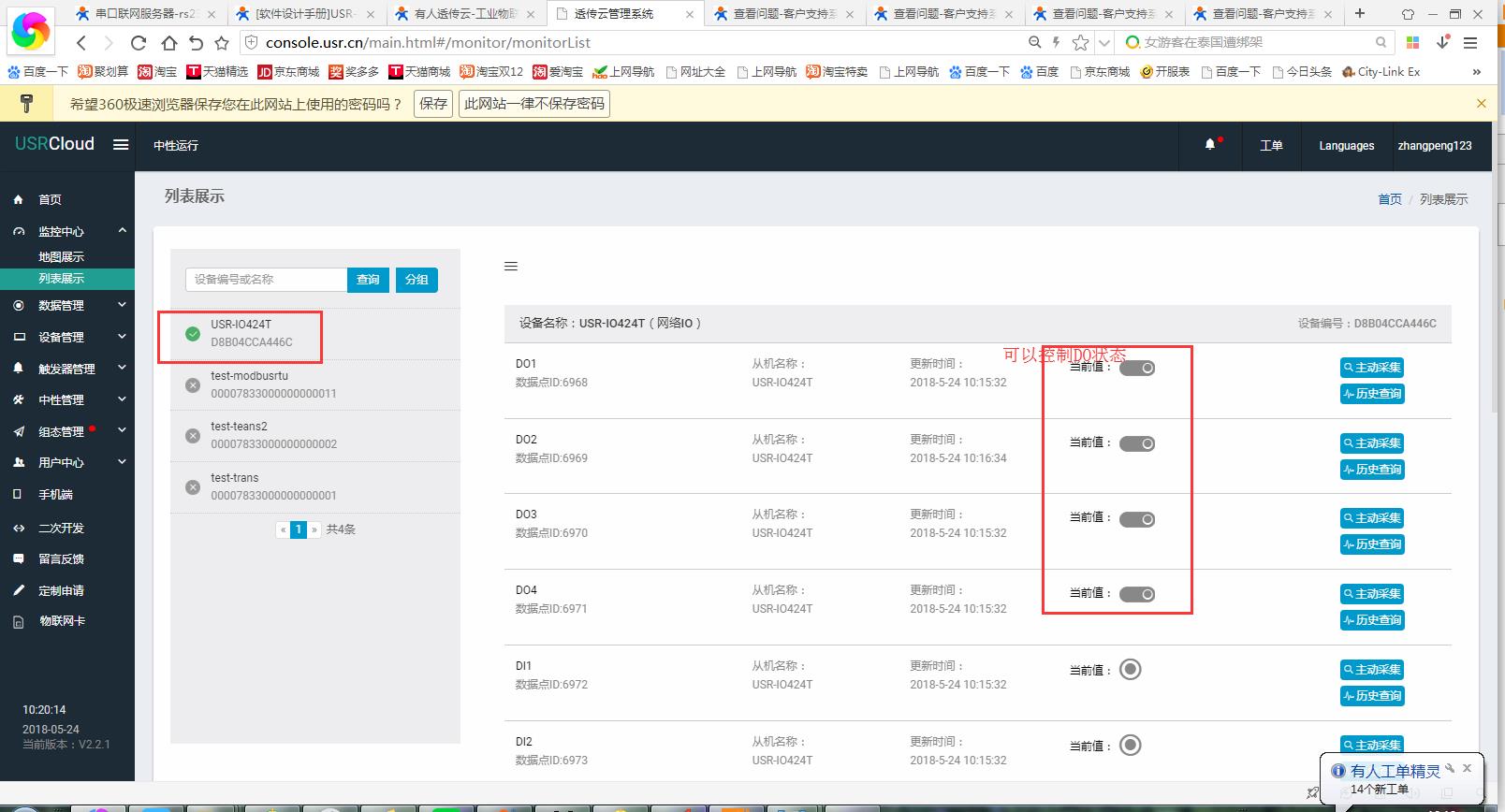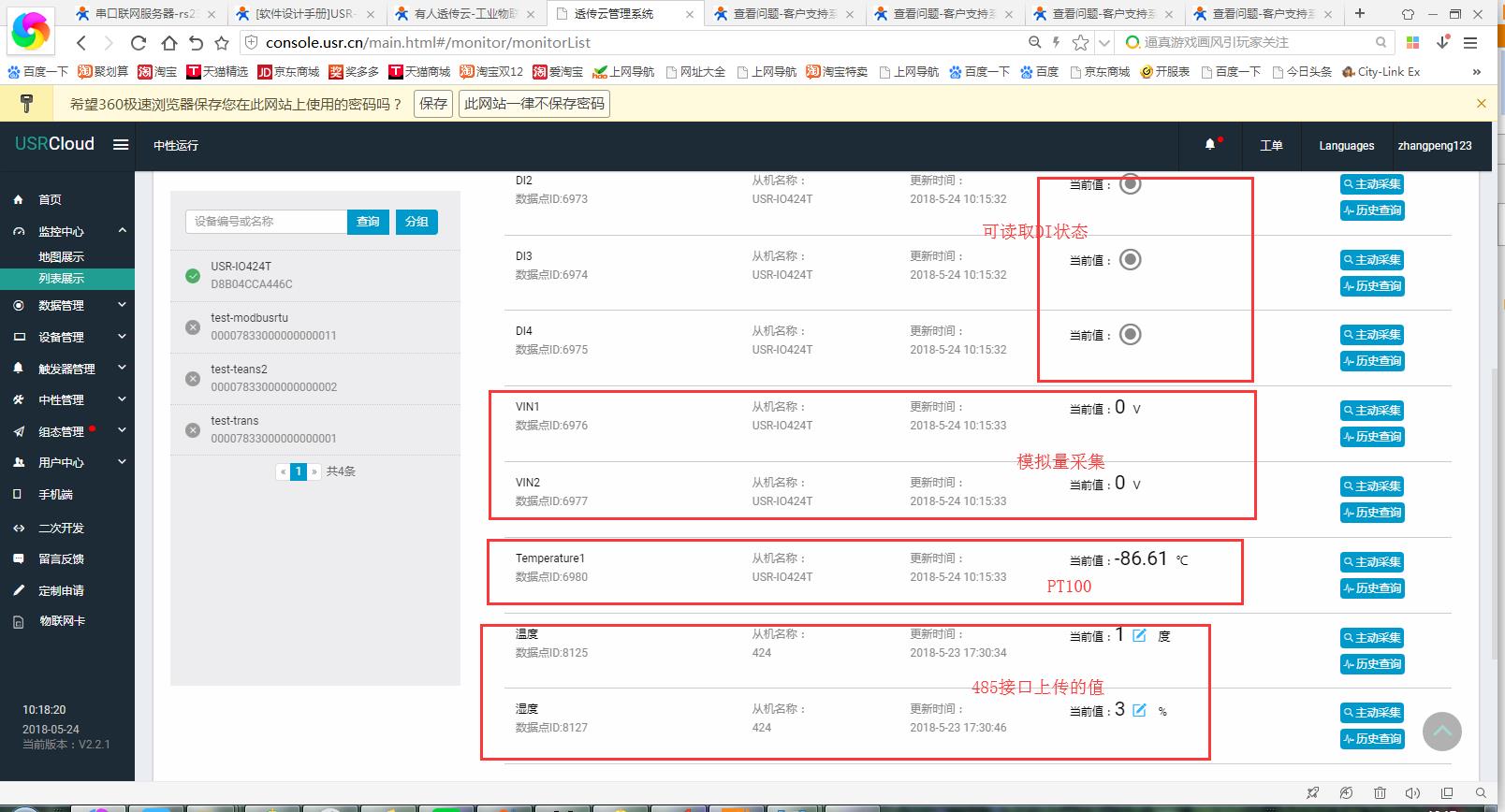 8. Use the modbus slave software to simulate the serial device.
the connection is completed, the parameters are consistent with the modbus data template, we can see that the transparent cloud data will change